The New York Film Festival served an amazing plate of films.
Aseem Chhabra picks the best ones.
It has been the strangest year of our lives, but films have been important in keeping us sane. And film festivals have tried new ways to keep the audience engaged and enthralled.
The New York Film Festival offered virtual cinema for people across the US to enjoy films at home.
Since movie theatres are still closed in New York state, NYFF also presented the next best way for the audience to enjoy the communal experience.
Three drive-in theatres -- in Queens, Brooklyn and the Bronx -- opened up their venues for NYFF.
It was my first time watching a film at a drive-in and was wonderful to see images projected on the big screen once again.
Instead of applauding the film at the end -- the usual practice in theatres during festivals -- the audience honked from their cars!
NYFF's programming suggested that 2020 has been a strong year for films, despite the pandemic.
It had a healthy mix of films by masters and new filmmakers as well as restored classics they presented in the Revival section.
Here are my top 10 films from this year's NYFF.
The Human Voice (Spain)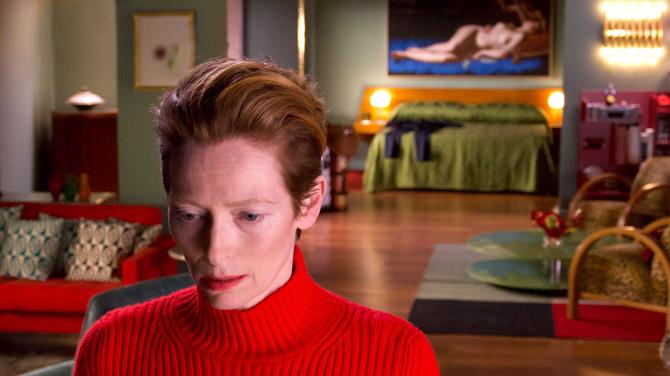 Every new Pedro Almodovar film is a cause for celebration, but The Human Voice is unique and wonderful in so many ways.
The first short film by the Spanish master to hit the festival circuit, it is a half-hour long one-woman show. The film is in English, Almodovar's first foray into a non-Spanish language project.
Based on a play by Jean Cocteau, The Human Voice stars the luminous Tilda Swinton in the role of a woman, who is mourning her break up with her boyfriend. And like the women in Almodovar's 1988 classic, Swinton's character is on the verge of a nervous breakout.
The British actress is terrific as always, but the real stars of the film are the production and costume designers.
Every piece of furniture, carpets, cushions, curtains and Swinton's clothes are awe inspiring in this film.
Almodovar's films are always rich with bright colors.
The Human Voice is such a visually lush and sumptuous treat.
It is a stunning film, which will stand among the master's best works.
Small Axe Anthology (UK)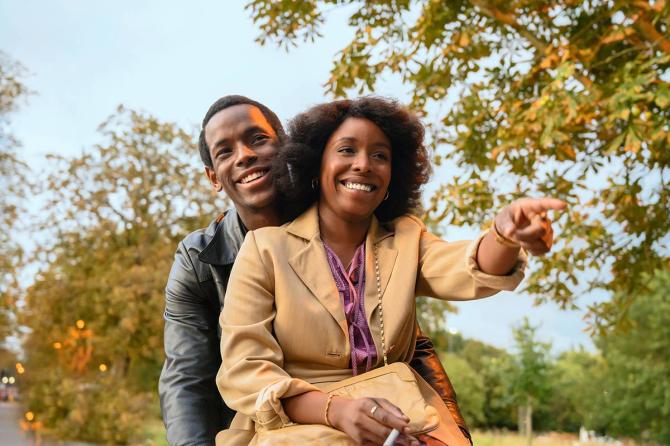 Oscar winning film-maker Steve McQueen BBC/Amazon anthology Small Axe consists of five separate films, each exploring an aspect of black West Indian life in the UK from the 1960-1980s.
The complete anthology will stream on the two OTT platforms in November, but the New York Film Festival presented three parts for the audience.
The three films -- Lovers Rock, Mangrove and Red, White and Blue -- once again underline McQueen's immense talent as a film-maker, something we have already experienced while watching films like Hunger, Shame, 12 Years a Slave and his true Hollywood film, Widows.
This time, the London-born McQueen (his parents were from Grenada and Trinidad) has directed his most personal work, exploring how Britain's immigrant black community faced systematic racism at the hands of the police and the UK's white establishment.
Lovers Rock, the opening film at this year's NYFF, is the most charming of the three works shown.
A romantic connection develops between a couple who meet at a house party as they dance through the night with other cool young West Indians.
In Mangrove, a West Indian restaurant owner faces constant harassment from the police.
In Red, White and Blue, a young black man joins the police force hoping to bring about change.
The films are urgent and important, especially given the current Black Lives Matter movement in the US and other parts of the world. These are strong historical documents but also really powerful dramas.
In the Mood for Love (Hong Kong)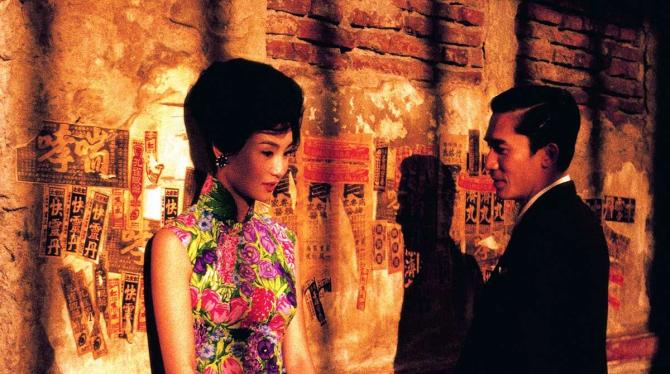 Marking the 20th anniversary of Wong Kar-wai's best-loved work, the NYFF programmed the 4K restored version of In The Mood For Love in its Revivals section.
Chinese stars Maggie Cheung and Tony Leung play next-door neighbours living in cramped apartments in the 1960s Hong Kong.
By chance, the two discover that their spouses are carrying on an affair.
The heartbroken neighbours develop a platonic relationship, but are never able to fully express their true love for each other.
A quiet romantic melodrama where much of the attraction between Cheung and Leung's characters is expressed as they pass each other in tight the corridors and the staircase of their apartment building, and they cry in hushed silences, In The Mood For Love is partly shot by Kar-wai's regular cameraman Christopher Doyle.
The mood of the film is enhanced by the repetitive slow-motion sequences, with Nat King Cole singing the Cuban song Quizás, quizás, quizás and the haunting Yumeji's Theme scored by the Japanese composer Shigeru Umebayashi.
There are so many stories around the making of the film. Kar-wai took over a year just to shoot the film and even considered an alternate ending.
There were many delays and the film's narrative took various shapes.
Doyle had to leave mid-production for another project and was replaced by Mark Lee Ping Bin.
But despite the many hiccups, In the Mood for Love is a miracle, the most romantic film of our times.
The 4K restored version shown at NYFF with its lush colours and sound design makes it a perfect film.
French Exit (US)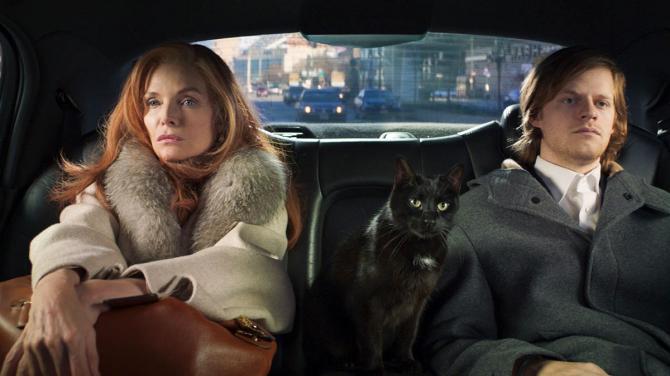 Michelle Pfeiffer has been acting for over 40 years.
But despite her three Oscar nominations, Hollywood has rarely given her a chance to excel on screen. She has continued to act in films but no solid work has come her way in recent years until now.
In her latest work -- Director Azazel Jacobs's French Exit -- Pfeiffer plays Francis Price, a Manhattan socialite and a widow who believes her late husband's soul now lives in her cat called Small Frank.
Francis has been living a life without any rules, pulling her young son out of school when her husband died to randomly giving large sums of money to homeless people.
When her money begins to run out, Francis takes her teenage son (a wonderful underplayed Lucas Hedges) and the cat, and heads to Paris on a cruise ship.
Francis;s eccentric behavior is matched with a group of people she meets along the way and in Paris, and she forms a communal living with them.
French Exit is quirky, wickedly funny and yet poignant.
It gives Pfeiffer a perfect role and she glows as Francis, with her sharp acerbic wit, but a heart of gold.
It is pure joy to see Pfeiffer give one of the best performances of her career.
I Carry You With Me (Mexico)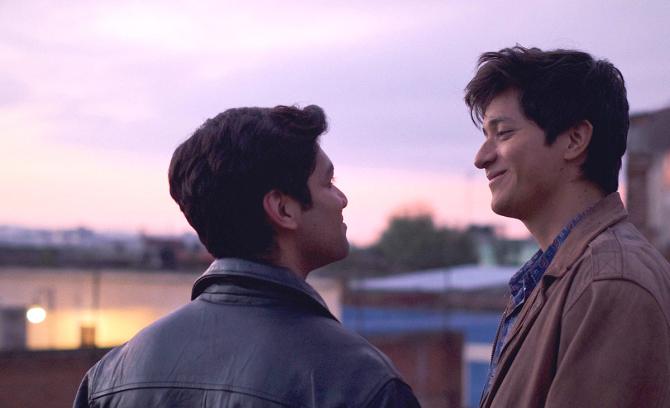 I Carry You With Me is a surprise film from Mexico, a true story about two young men in love, migration and the hardships that come with being undocumented in the US.
Made with such warmth and tenderness, the film is being called this year's Call Me By Your Name.
Inspired by the real life story of two Mexican gay men Ivan and Gerardo, Director Heidi Ewing gives the vérité feel to the project.
The film opens and ends with the real characters playing themselves, while the middle section is played with two younger actors.
An aspiring chef in Puebla City, Mexico, Ivan has a child from a relationship with a woman.
He meets the more openly gay Gerardo at a dance club.
There are class differences between the two men and they are also at different stages about accepting their sexuality. But Ewing's gentle direction makes us really care for them and their struggles, internal and external.
There have been many films that have portrayed how difficult it is for Mexicans to cross over into the US and make a life as undocumented workers.
But I Carry You With Me takes the heartaches of the migrant workers to a new level.
The loss of what they left behind, the fact that they may not meet their loved ones again makes Ivan and Gerardo's story really heart wrenching.
Notturno (Italy)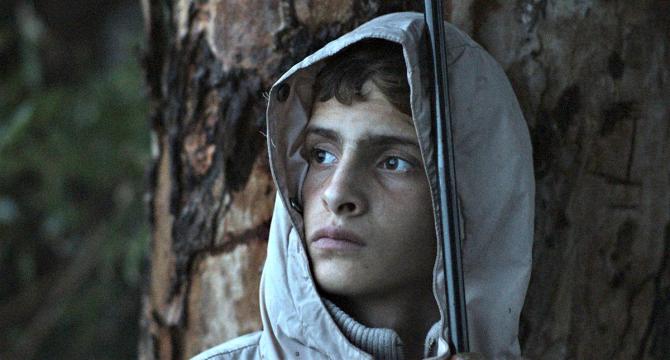 Oscar nominated Director Gianfranco Rosi's Berlinale wining documentary Fire At Sea (2016) focused on African refugees, fleeing poverty and heading to the coastline islands and towns of Italy.
His new film Notturno is one of the most celebrated documentaries of the season, having premiered at Venice and then played at Toronto and New York film festivals.
In the film, Rosi looks at the lives of Kurds who have survived civil wars and ISIS occupation along the borders of Iraq, Syria and Lebanon.
Notturno does not have a voiceover to track the events that preceded the current situation in the film.
Instead, Rosi spends time focusing on the faces and the daily rituals of the survivors.
A group of middle-aged women in burqas visit a former prison where their sons were held captive and perhaps also killed.
A teenager wakes up early morning and stands in the middle of a road hoping to find a day job so he can support his mother and young siblings.
A schoolteacher uses art as she works with young children traumatised by ISIS inflicted violence.
Notturno is beautifully shot, with a superb sound design.
It is a tough film and a reminder that all is not well with our world.
It is very important to know, understand and care for the less fortunate who suffered, as wars were unleashed in their countries.
The Truffle Hunters (Italy)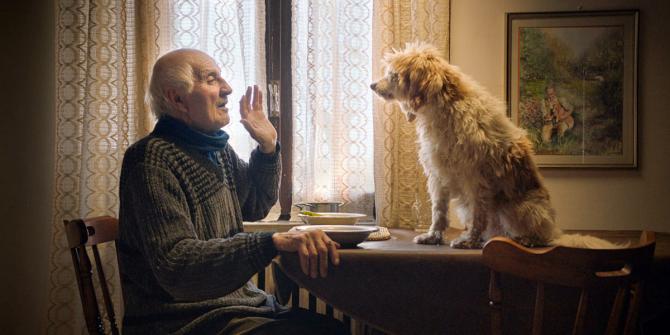 The most delightful food documentary since Jiro Dreams of Sushi (2011), The Truffle Hunters focuses on a group of elderly Italian men and their hunt for the rare and expensive white Alba truffles in the Piedmont forests in Italy.
They are accompanied in these secret hunting missions with their well-trained dogs who can sniff the truffles that grow below the soil.
The truffles make the journey from the forests to the middlemen, to the auction houses and eventually to the top-rated European and American restaurants.
But the most fascinating section in the film is the beginning of this journey with these lovely eccentric men, very secretive in how they work and their dogs.
Most of these men do not have families.
The dogs mean everything to them. And the biggest concern is who will take care of the dogs once the men pass on.
Night of Kings (Ivory Coast)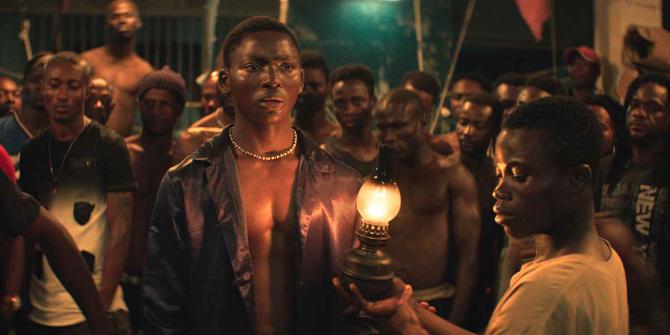 Night of Kings was a revelation.
This is the first time I have seen a film from the Ivory Coast. And I suppose it would be the first for most people who follow international cinema.
Inspired by One Thousand and One Nights, Night of Kings is set in the notorious MACA prison in Abidjan where the inmates control the system and the policemen stay locked up in one room for their own safety.
A new inmate, a pickpocket, arrives in the prison and realises that he has to take on the role of a storyteller. Like Scheherazade in One Thousand and One Nights, the inmate's stories must not end or else he will be killed.
A gripping film, working almost like a thriller, Night of Kings should be seen by lovers of world cinema.
It is Ivory Coast's official entry for the best international film Oscar race.
This new voice from a small corner of Africa should be celebrated.
Mohammed Ali: The Greatest (US)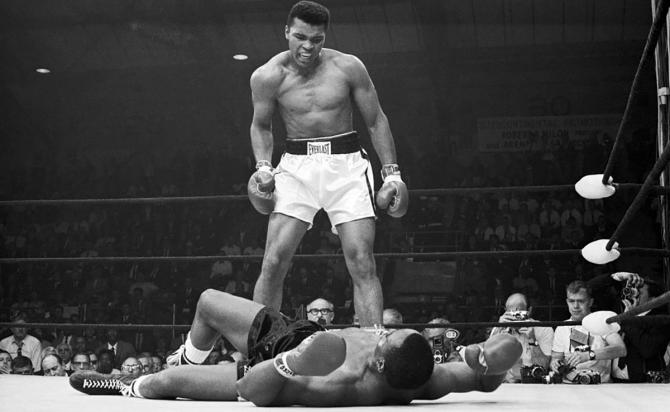 In February 1964, Cassius Clay was in his early 20s when he won the heavyweight boxing championship in Miami (also the subject of a new feature film One Night in Miami). He defeated Sonny Liston and then won again in the second bout in May 1965 in Lewiston, Maine.
Mohammed Ali: The Greatest -- a 1975 documentary by William Klein also features the 1974 Clay victory (by then, he had taken on the name of Mohammed Ali and started following Islam) against George Forman in Zaire.
The New York Film Festival presented a restored version of the 45-year-old documentary, with the charming, fast-talking and wisecrack Ali and the world around him.
We get to watch Ali clowning around with the Beatles and spending time with his friend Malcolm X, who became his spiritual guide to Islam.
Again and again, the media and Ali's fans refer to his fast moves as 'he floats like a butterfly, stings like a bee'.
What is impressive about Ali is that despite all his talk, like a Sunday school trained kid, he never uses profanity.
He uses his quick mind and sharp tongue to lash out at his opponents, but always with a smile.
Mohammed Ali was more than just a boxer and a champion.
He was a lovable guy and his fans will enjoy this warm-hearted, hilarious and inspiring portrait.
The Disciple (India)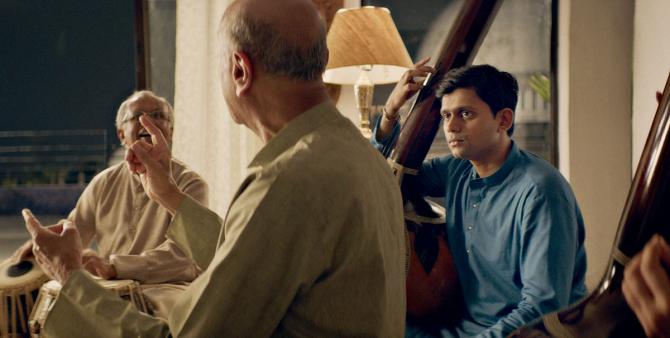 The Disciple is definitely not number 10 among the films I liked at NYFF.
It is one of my favourite films of the year. But I have already written about Chaitanya Tamhane's new work and wanted to focus on the other films.
I watched The Disciple again at NYFF, after having seen it earlier at the Toronto International Film Festival, and I cannot get it out of my head.
My exposure to Indian classical music has been limited and that part of the film took its time to grow on me.
Eventually, I was drawn into the rhythm, the sound and the mood that the music creates.
What Tamhane has done with his narrative is something few film-makers do.
Most films and literature deal with people succeeding in life despite the challenges.
The Disciple explores an adult man's realisation and acceptance that he will never excel in something he had set his mind and heart to do.
He postpones everything young men plan in their lives -- a full time job, a relationship, marriage and starting a family -- and dedicates his life to become a classical musician, But eventually, he realises he is not good enough to have a successful career.
That understanding, the disappointment in his life and the sense of being a failure is handled in such a mature and nuanced manner in The Disciple.
It makes the film so real.