'As soon as the plane touched down and we emerged, barricades came down and his fans rushed towards us.'
'Then, before my astonished eyes, they had lifted him up and he was being passed along over the heads of people.'
'It was an incredible sight!'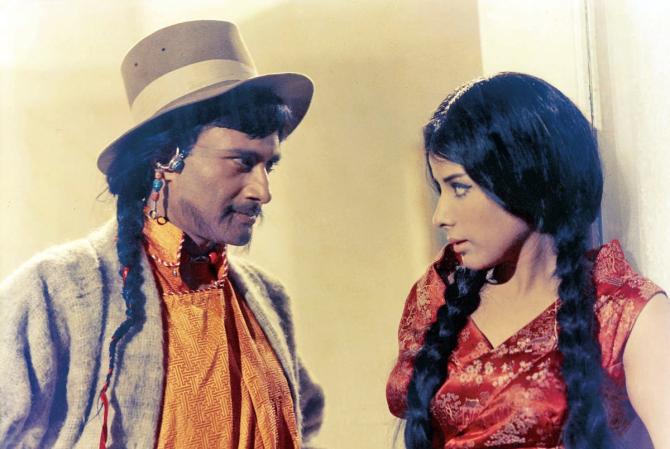 Had he not passed away in his sleep in London a decade ago, Dev Anand would have been a sprightly 98 on September 26, undoubtedly, still breathing films and making them.
Zaheeda Hussain, Nargis's niece, who acted with him in two films -- Prem Pujari and Gambler, and might have played Rosie in Guide and Jasbir/Janice in Hare Rama Hare Krishna too, still has fond memories of her evergreen hero.
"I knitted a sweater for him and he wore it in Jewel Thief," she reveals.
Fifty-one years after their first film together, the bold and beautiful heroine of the seventies, opens up about a man who got carried away by his fans, literally.
Remember Rani Chang, Mrs Andrews, Mrs Yuk Tok, the spy in disguise who runs around with Dev Anand's double agent in Prem Pujari? The 1970 film, which marked the writer-actor-producer's debut as a director, was Zaheeda Hussain's first cinematic outing with Dev Anand.
But according to the actress, he might have had her in mind for his 1965 cult classic Guide even before that.
"He had shared the story sourced in R K Narayan's novel with me, even discussed the role of Rosie and asked me if I could dance," Zaheeda recalls, adding that he even introduced her to Pearl S Buck at a party in Hotel Sun 'n' Sand in Mumbai who wrote the English version of this Indo-American co-production titled The Guide.
Eventually, Rosie was played by Waheeda Rehman, who also featured in Prem Pujari as Dev Anand's lady love.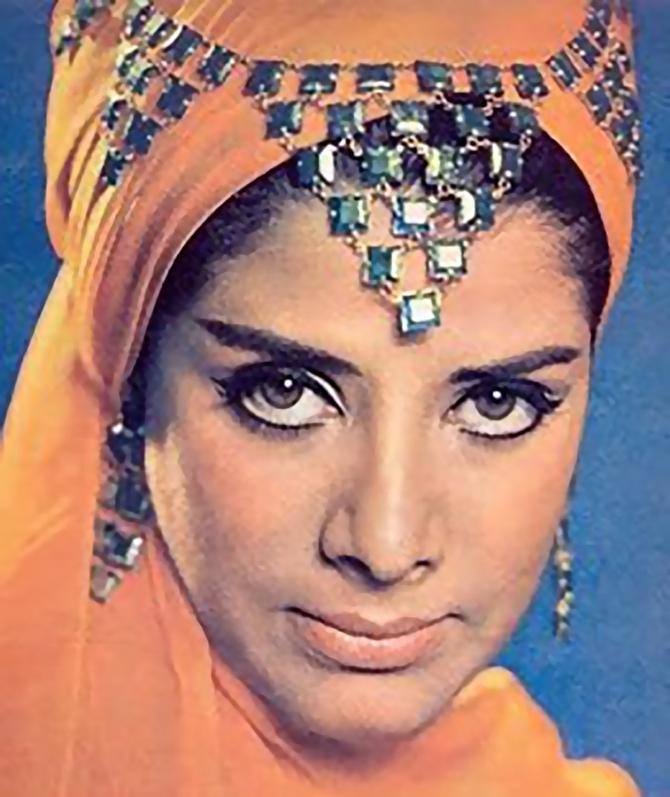 Quiz Zaheeda on how she landed the film and she informs that she was with her aunt Nargis, who was shooting for their home production, Raat Aur Din, at Mehboob Studio. Coincidentally, Dev Anand was also there the same day, filming a song for Teen Devian.
"During a break, my aunt went across to meet him and I tagged along. Soon after, I was offered Prem Pujari," she informs.
She goes on to reveal that she would have been introduced by Fali Mistry in his production, Saajan Ki Galiyan, also featuring Dev Anand and Sadhana, but that film was shelved.
However, there were no dearth of offers for Zaheeda.
Among others, Guru Dutt who was looking for a new girl to launch in Kaneez, had approached her father, asking if he could screen test her. But he had a reputation of leaving films incomplete, and not wanting to be labeled a 'jinx', Zaheeda chose to Prem Pujari instead.
"It was the best offer. Dev Anand was a superstar then and Navketan was a reputed banner. Also, the role was interesting with different shades, the story playing out against the backdrop of the India-China and India-Pakistan wars, propagating a message of peace, non-violence and patriotism,: she reasons.
Unfortunately, anger against China was running high at the time so the beautiful message was misunderstood and Dev Anand's character was viewed as an anti-hero, an anti-national fraternizing with the enemy. As a result, the film's run was cut short byprotests.
Zaheeda saw Dev Anand at the peak of his popularity. She remembers a trip to Aurangabad with him for a Prem Pujari promotional function.
"As soon as the plane touched down and we emerged, barricades came down and his fans rushed towards us. Then, before my astonished eyes, they had lifted him up and he was being passed along over the heads of people. It was an incredible sight!" she flashbacks.
Dev Anand was calling out to her as he floated away, 'like a hawa ka jhaunka'.
"I assured him that I would be fine as long as I kept a safe distance from him and his fans," Zaheeda laughs gaily.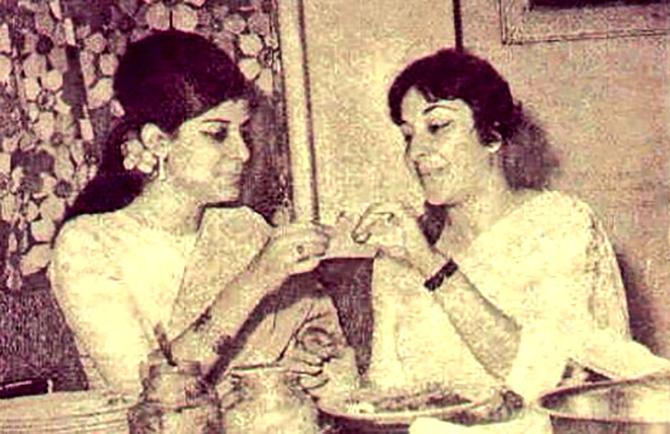 Her mentor and co-star himself was surprised by the royal treatment meted out to her by none other than composer Sachin Dev Burman, when he pulled her along for a music session.
Introductions were made and when Dada Burman learnt that Zaheeda was the granddaughter of Jaddan Bai, he immediately ordered for samosas and rosgullas.
An astounded Dev Anand protested, saying he had been coming over for years and Dada had never offered him more than a cup of tea or a glass of water.
"And today, you order samosas and rosgullas for a newcomer," he groused lightly.
To that Dada Burman retorted that Zaheeda was not just another newcomer, she was the granddaughter of the legendary Jaddan Bai, one of the best thumri singers in the country and among the first female composers in Hindi cinema, along with an actress and film-maker.
Dev Anand was silenced.
He was silenced on another occasion when Zaheeda and he visited a newly-opened theatre in Nashik which was screening Prem Pujari.
Shatrughan Sinha featured in the film in a cameo as an enemy soldier and Zaheeda remembers how impressed Dev Anand was with the young actor.
"He would tell me that he was a 'bada achcha ladka from Bihar' and that he would go places," she recalls.
That evening, at the function, Dev Anand called a pleasantly surprised Shatrughan Sinha on stage to say a few words. To his annoyance, Shatru wouldn't stop.
"As he fidgeted restlessly, waiting to get back on the mic, I reminded him that he had told me earlier that the boy spoke Hindi really well. 'Now, listen to him speak', I retorted," Zaheeda laughs.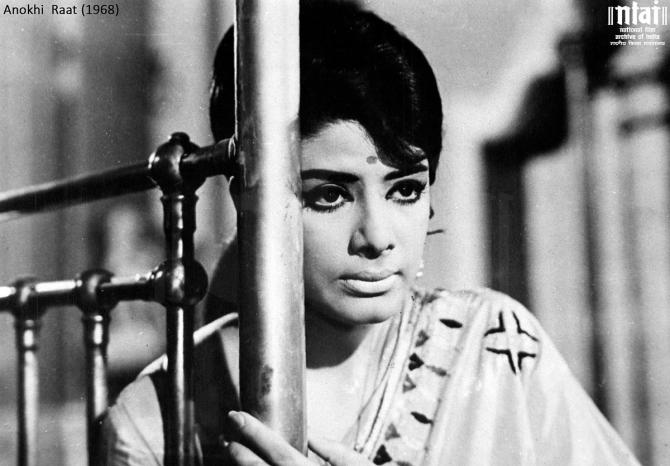 That Dev Anand was a superstar is evident from the fact that he went on to cast Shatru in a bigger role in Gambler. As he had promised during Prem Pujari, Zaheeda was the solo heroine of Gambler.
The crime romance thriller was produced and directed by Amarjeet, her brother-in-law. He was married to Zaheeda's sister Rehana.
Gambler had Dev Anand in a daringly unconventional role of a card sharp who is charged with the murder of the crime lord who had raised him and taught him the tricks of the trade. In the courtroom, he learns the truth about his parents and his past.
"It was a good film, but again, it didn't work," Zaheeda sighs.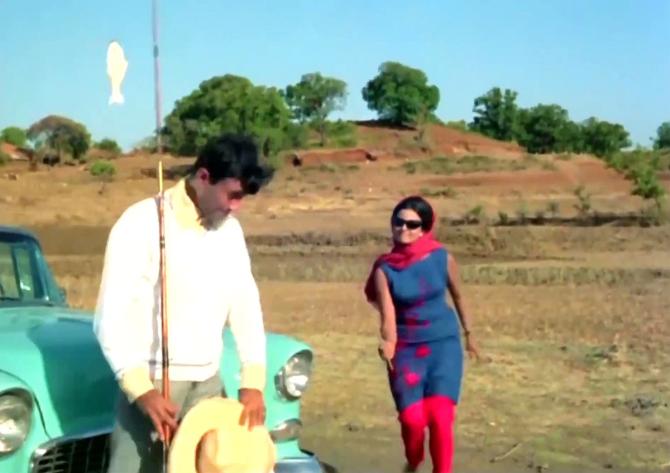 She then makes another revelation.
"I was offered Zeenat Aman's role in Hare Rama Hare Krishna. But listening to the voices around me, I upset Dev Anand by telling him that after playing his heroine, I would never be accepted as his sister," she says.
"I also turned down Hema Malini's role in Lal Patthar, even though producer F C Mehra, who was our neighbour, came to our place several times to persuade me," Zaheeda shares.
The reason was that she couldn't even bear the thought of a huge Alasatian dog, owned by Raaj Kumar's Kumar Bahadur in the film, jumping on her in a scene, as she is terrified of dogs.
Another film was rejected because this time she had to hold a cat and sing, 'Mew Mew, Mew Mew'.
"I hate cats even more than dogs," she shudders, admitting that the course of her career may have been different had she accepted these films.
She did a few more films, then married Kesri Nandan Sahay, had two sons in quick succession and quit films.
She has never regretted the decision and has had a happy and content life.
Today, even though her sons, Brijesh and Nilesh, are busy with their upcoming film, Squad, Zaheeda is happy playing with her six-year-old grand-daughter Nayantara.
However, she still remembers Dev Anand with his trademark scarves, caps, belts, checkered shirts, corduroy jeans, sweaters and jackets with great fondness.
"He once requested me to knit a sweater for him. The knitting was going smoothly till I reached the neck. Then I had to ask my aunt for help. I didn't tell her who it is for, but managed to complete it and presented it to him. He loved it. It was simple, but really pretty and he wore it in the Yeh Dil Na Hota Bechara song in Jewel Thief," Zaheeda beams proudly.
And did he give her any gift, you wonder. Pat comes the answer: "Yes, he got me a gold bracelet on my birthday, October 9."