Aseem Chhabra is impressed by Rima Das's Bulbul Can Sing, Ritesh Batra's Photograph and eight other outstanding films.
The 10-days long 69th Berlinale ended last weekend with a tribute to its fourth artistic director -- Dieter Kosslick who retired after 18 years. And the festival also paid tributes to a number of other international film personalities including the British actress Charlotte Rampling and the French master Agnes Varda.
The temperatures were relatively mild as compared to previous years. But all the heat, passion and sometimes frigid moods could be experienced inside several movie theatres across Berlin.
I watched 27 films this year, including Zoya Akhtar's terrific Gully Boy, which has already opened in theaters in India and abroad.
Here is a list of 10 films that I loved at this year's Berlinale. The list is arranged by alphabetic order.
Bulbul Can Sing (India)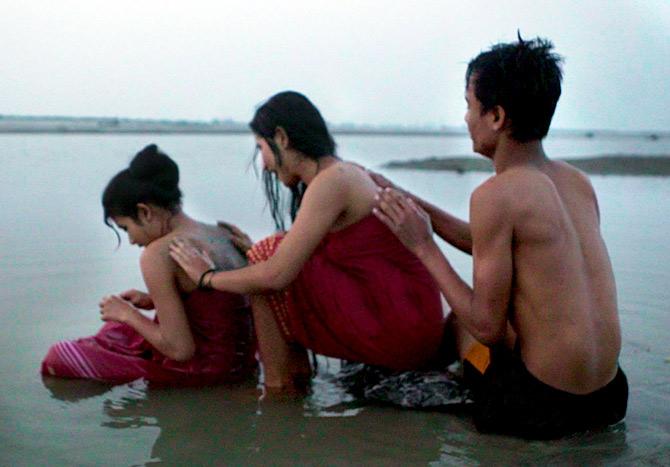 A year after her celebrated Village Rockstars was submitted as India's official entry for the foreign language Oscar, Rima Das is back with another lovely Assamese language film.
Bulbul Can Sing and Village Rockstars are similar in film-making style and setting, but in her new film Das explores deeper social issues.
Bulbul focuses on the lives of three teenage friends -- two girls and a sweet effeminate boy who is more comfortable with his female companions.
The girls are attracted to two other male classmates, but in a small village in Assam there is no space for young people of opposite sexes to share private moments.
And when the young couples are caught by local goons acting as moral police the consequences are drastic.
Bulbul Can Sing connected with the Generation 14plus jury and the film was honored with a special mention award.
By the Grace of God (France)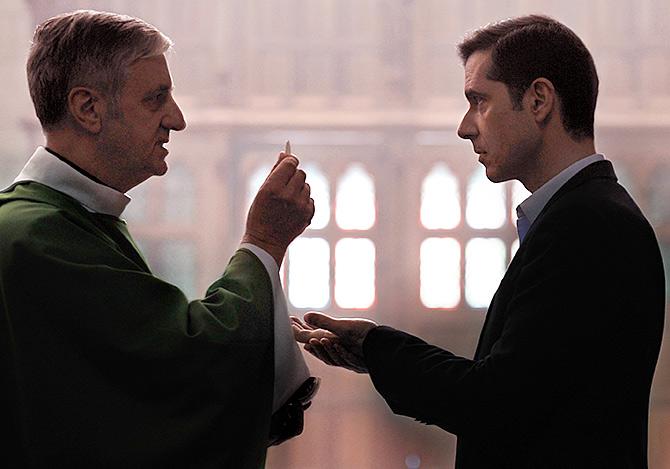 French master François Ozon has directed nearly 40 feature length and short films, often dealing with relationships, and especially in the context of same-sex partners.
By the Grace of God is one of his most complex films -- a multi-layered screenplay, with several characters coming in an out of the narrative.
Winner of the Silver Bear Grand Jury Prize at the Berlinale, By the Grace of God follows the lives of several adult men as they band together to bring criminal charges against a priest who sexually abused them when they were young teenagers.
Based on a true story -- the trial and the news still makes headlines in France, By the Grace of God deals with themes similar to the Oscar winner Spotlight.
But while Spotlight worked like a thriller, set in the editorial offices of The Boston Globe, the new French film focuses mainly on the victims, now adult men, especially three characters from different class backgrounds and how revisiting the traumas of their youth affects their present lives.
The Day After I'm Gone (Israel)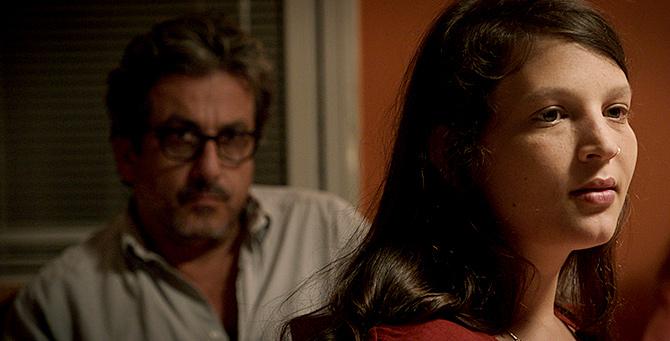 One of the biggest ironies of today's world cinema is that a country like Israel with its deeply troubled politics continues to make some of the best films.
This year's Golden Bear was handed out to an Israeli director Nadav Lapid's Synonyms. But the Israeli film that affected me the most was director Nimrod Eldar's The Day After I'm Gone.
Playing in the Panorama section, The Day After... tells the story of Yoram, a vet at a safari park, whose job is save injured animals.
Yoram is also a single father, having lost his wife to an unspecified illness. The death has created a deep fissure between Yoram and his 17-year-old daughter who is hell bent on self-destruction -- running away from home and even attempting suicide.
The signs of trauma are everywhere, from the animals Yoram treats, to his daughter and even a deep hole that has appeared next to a beach in a town, which the father and daughter visit. And as Eldar's film suggests the deepest trauma lies in the nation State of Israel.
Flesh Out (Mauritania/Italy)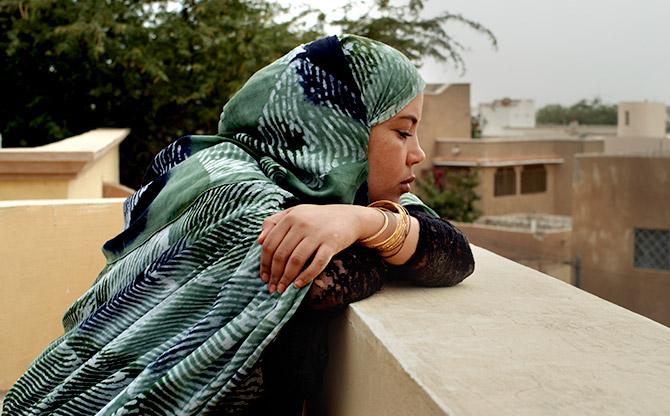 Italian film-maker Michela Occhipinti's debut film Flesh Out is set in Mauritania where a young woman's marriage has been arranged by her parents.
But in keeping with the traditions, Verida, the bride-to-be, has to gain 20 kilograms to have a fuller figure that will appeal to her future husband.
So Verida's days and nights are filled with eating -- six to ten meals -- that her mother dutifully prepares for her.
Verida goes along with what is expected of her until one day when she cannot take it anymore.
Occhipinti's moving film gives us a rare glimpse into a strange social custom, where men prefer heavier wives and a society where the women have no recourse to question the tradition.
Ondog (Mongolia)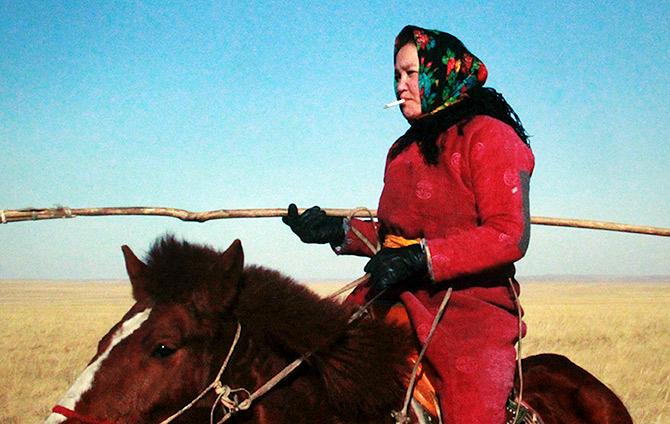 One of my favorite films in this year's competition section was the quiet Ondog, directed by Chinese film-maker Wang Quan'an -- a tale of survival, sexual desires and a murder in the Mongolian steppe.
Ondog failed to win any award, but the quiet little film still stands out among of the best of this year's Berlinale.
Scene after scene in this stunning film shows a vast sweeping landscape with a tiny dot -- sometimes a wolf and other times an 18-year-old policeman guarding the dead body of a naked woman.
But Ondog is not much concerned with the murder. Instead, it focuses on the way of life of the few gentle folks who live in the far off land.
A lamb is butchered for a meal, a cow delivers a calf, a single woman shepherd living in round-shaped hut insulated from the cold finds out that she is pregnant. But life just goes on.
Photograph (India)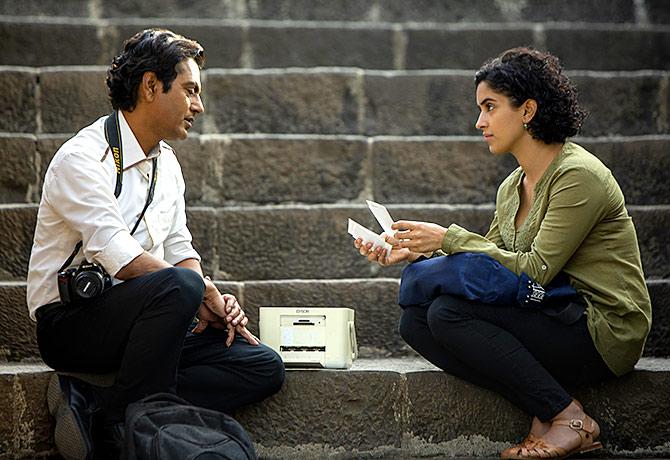 After the huge success of The Lunchbox (2013) Director Ritesh Batra made two films outside India -- the British production The Sense of an Ending and the Netflix film Our Souls at Night -- both films shot back-to-back in 2017.
And then he returned to India (the film-maker mostly lives in New York) to make what in a many ways is his follow-up to The Lunchbox.
In Photograph, Batra narrates the story of two Mumbaikars -- a photographer (Nawazuddin Siddiqui) who spends his days hustling with tourists at the Gateway of India and a young middle class woman (Sanya Malhotra) studying to become a chartered accountant.
A chance photo connects the two and they set upon an unlikely path. And just like in The Lunchbox Batra's two lonely souls in Photograph will act upon their impulses, even when the likelihood of a final union between them remains doubtful.
Batra had a way to bring in pain and heartbreak in his narrative. Photograph has a quiet haunting quality that will stay with the viewers long after the film is finished.
Piranhas (Italy)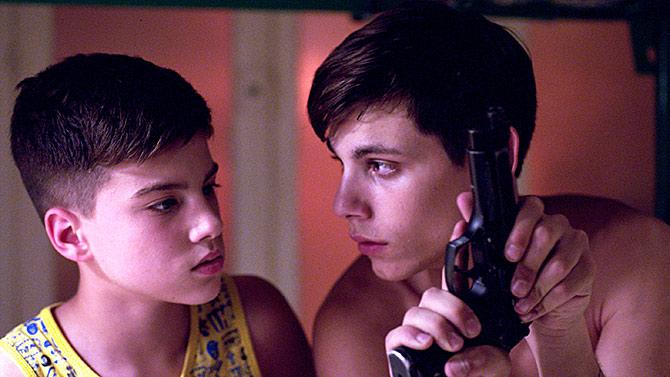 Winner of the Silver Bear for Best Screenplay Pirahnhas is based on the writing of the Italian novelist, Roberto Saviano, who earlier captured the rise of modern day mafia in Naples, in Gomorrah, the film (2008) and then a television series (2014-2016).
Now director Claudio Giovanessi has adapted a new screenplay by Saviano (also based on his book) narrating another saga of the mafia in Naples, but this time looking entirely from the perspective of young teenagers.
The boys in Piranhas have baby faces. They have barely crossed puberty. But led by the good looking Nicola (Francesco Di Napoli), with a wide toothy grin, they all want to become gangsters, carrying guns to control their neighbourhood, selling drugs, protecting local businesses and commanding respect usually given to older hoodlums.
They ride scooters and motorcycles through the narrow cobble-stoned alleys of Naples, firing guns at rival gangs, picking up girlfriends, drinking and snorting cocaine at nightclubs.
Life is really good for Nicola and his friends, expect that they are essentially kids. Gorgeously shot, Piranhas is an entertaining thriller, but at all times we have the foreboding sense that the world is going to come crashing on these kids.
So Long, My Son (China)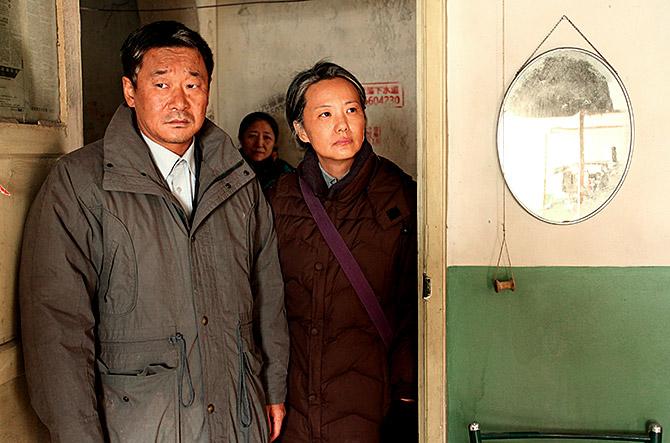 Chinese film-maker Wang Xiaoshuai (Red Amnesia, 2014), brought a three-hour-long epic drama So Long, My Son to this year's Berlinale.
Wang's story spans three decades, as a couple copes with the memory of their young son's death, and a forced abortion, since China has a one-child policy.
Guilt, memories, sadness surrounds Yaoyun (Wang Jingchun) and his wife Liyun (Yong Mei), who cannot even find peace with a son they adopt.
But they go on with their daily lives, leaving the small town for a bigger city, waiting to get old. Years later they reconnect with friends from their younger days and secrets are revealed.
But too much time has passed by and the couple has no regret.
Watching So Long, My Son is like reading a long novel.
Packed with tragedies, with brief moments of happiness, the film's warm universal appeal, and heartwarming performance by the lead actors had critics and audiences crying. No wonder Jungchun and Mei won the Silver Bear awards in the acting categories.
Talking About Trees (Sudan)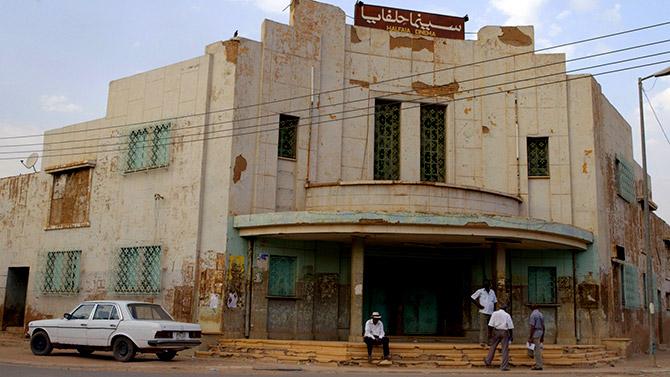 Sudan had a small, but healthy industry in the 1980s before military coups and civil wars destroyed all traces of cinema and movie theaters in the war torn country.
In Director Suhaib Gasmelbari's documentary Talking About Trees -- winner of the Audience Award in the Panorama section -- four former aging film-makers, members of the Sudanese Film Club, who were all educated abroad, talk about the golden days when their films won awards at international film festivals.
And then they set out on a mission to open an old cinema hall -- they finally settle on an open air theatre and hold a free screening for the locals.
People do watch pirated films in their homes in Sudan, especially Bollywood movies. When the club members ask young people what films they would like to watch, they hear responses such as movies with Amitabh Bachchan and Salman Khan. But the members are keen to resuscitate the country's film industry and also to preserve old prints.
Talking About Trees is a delightful film, and a salute to those who at any cost want to present cinema as an art form.
Tremors (Guatemala)

Guatemalan film-maker Jayro Bustamante's Tremors follows his debut film Ixcanul (2015), set among the country's indigenous people. Ixacunul was Guatemala's first official entry for the foreign language Oscar.
With Tremors (the film played in the Panorama section) Bustamante moves into a different territory -- examining the life of a well-to-do married man, with two children.
But the film's protagonist Pablo has a secret that he finally reveals to his family. He is in love with another man and decides to leave his family and move in with his partner.
Pablo's announcement shocks his family, including his conservative parents and the repercussions can be felt all the way inside the church that the family attends.
Pablo believes he is making the right decision that will give him happiness, but his heart breaks when a judge forbids him to see his children.
Much of the film focuses on Pablo's struggle with his wife, his mother and the church. There is truly no solace in his new life until he succumbs to the mounting pressures.