To willfully mess with someone, draw their ire or niggle them into a fight in the name of everything is fair in love and war forms the crux of panga.
Hindi movies would lose half their sass if someone wasn't taking panga with another.
In the trailer of her new movie of the same name, Kangana Ranaut declares panga on herself.
The actress plays a married woman and mother wanting to return to her kabaddi career at 32 and challenge herself in ways that's no picnic.
Of course, onscreen pangas aren't always so inspirational.
Sukanya Verma gives 10 ways our stars engaged in them.
Andaz Apna Apna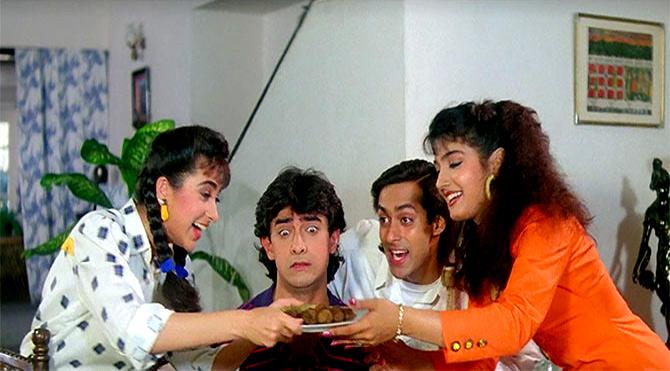 The entire plot of Rajkumar Santoshi's cult comedy relies on Aamir and Salman Khan's game of one-upmanship to win the heart of an heiress.
The duo takes turns at mad mischief to pull the other down.
Panga no 1: Salman shoves down a 'healthy' menu of kali mirch ke ladoo, adrak ka halwa, karele ka soup and mirchi salad down 'amnesiac' Aamir's throat.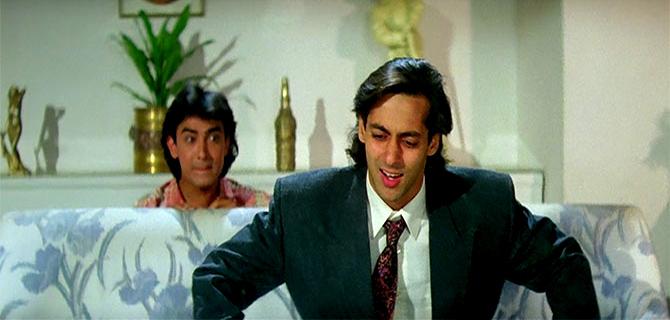 Panga no 2: Aamir has his moment of revenge quickly after by mixing a powerful laxative in Salman's spread of paya, chicken and what not.
Numerous trips to the loo foil his romantic plans with hilarious results.
Hera Pheri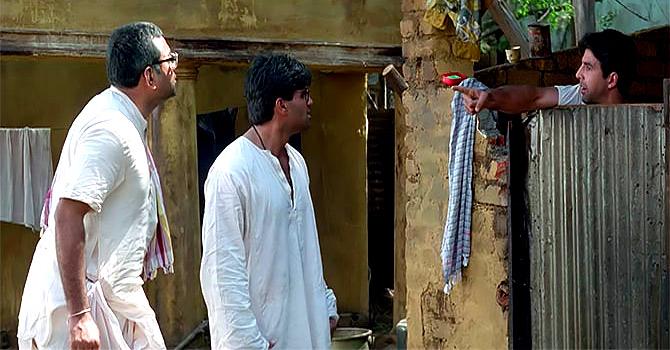 Speaking of loos, no greater panga than occupy it right when your roomie is ready to answer nature's call.
Akshay Kumar has a ball making life hell for Suniel Shetty while landlord Paresh Rawal pulls his hair out in frustration in Hera Pheri.
Dil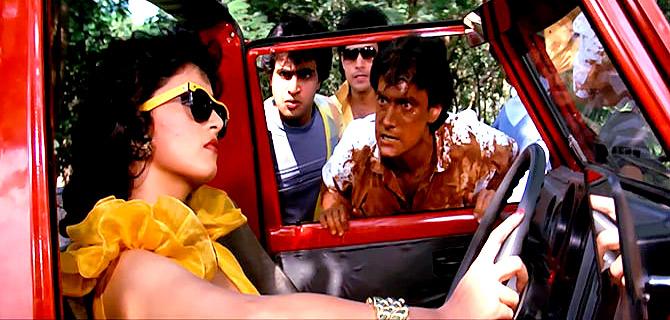 Spoilt rich brat and rash driver Madhuri Dixit splashes muddy puddle water on Aamir Khan's sparkling white clothes.
Just to needle him further, she reverses in full rush until there's tons coating his squeaky-clean face as well.
And the stage for a long-term panga tournament is set.
Betaab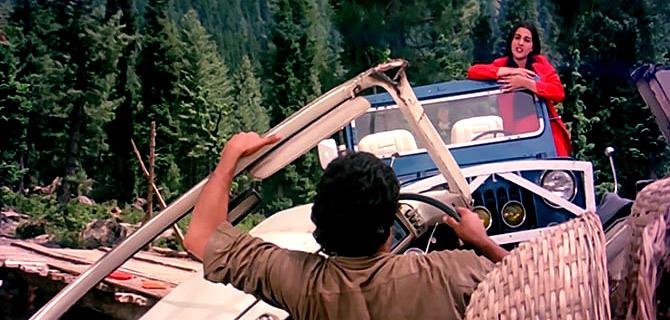 Bollywood's beautiful brats and their idea of panga hinges on reckless driving.
Amrita Singh nearly crushes pet peeve Sunny Deol under her car before proceeding to demolish his sprawling farmhouse and embody the classic saying 'rayees baap ki bigdui hui aulaad.'
Padosan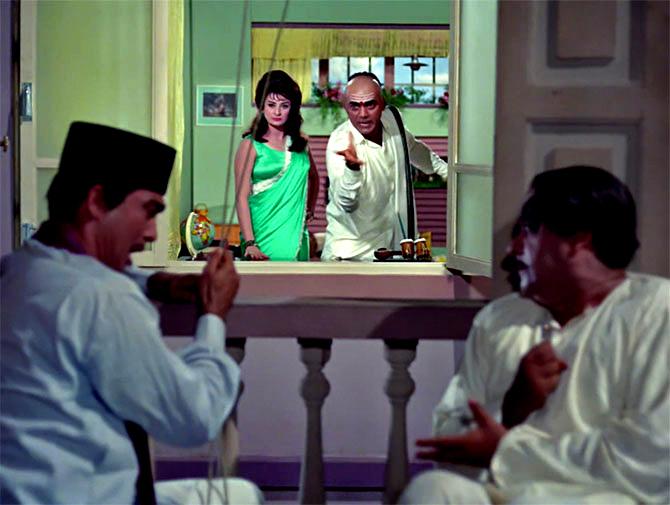 Courting the girl next door by challenging her trained tutor in a musical face-off on the strength of talented friends when you can't sing to save your life is the quintessential panga-ready Bollywood hero for you.
Sholay
How to damage your friend's chances at marrying the girl of his dreams? Amitabh Bachchan takes some good-natured panga with BFF Dharmendra when he weaves colourful yarns about the latter's shoddy character to Basanti's Mausi in one of Sholay's most amusing scenes.
Kabhi Haan Kabhie Naa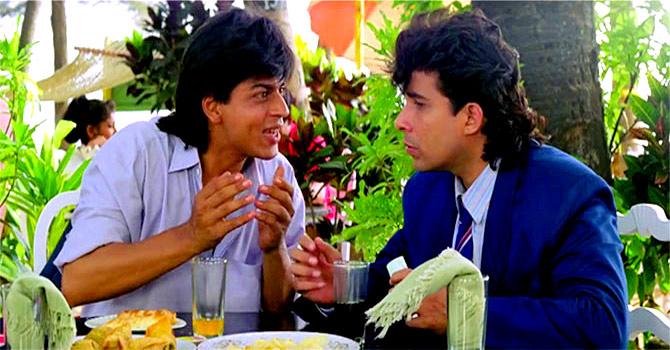 Shah Rukh Khan's idea of panga is to make up 'loose character' lies about the woman he loves to his friend and romantic rival so that he abandons the idea of pursuing her.
Chupke Chupke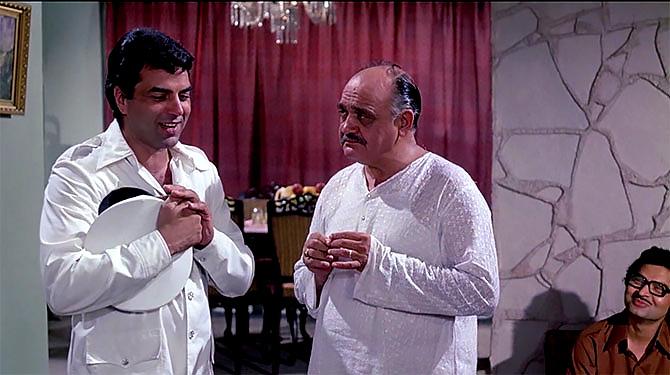 Having heard such non-stop high praise about his wife's darling 'jijaji' prompts Dharmendra to take panga and test its merit by masquerading as their whimsical driver in Hrishikesh Mukerji's light-hearted classic.
Student of the Year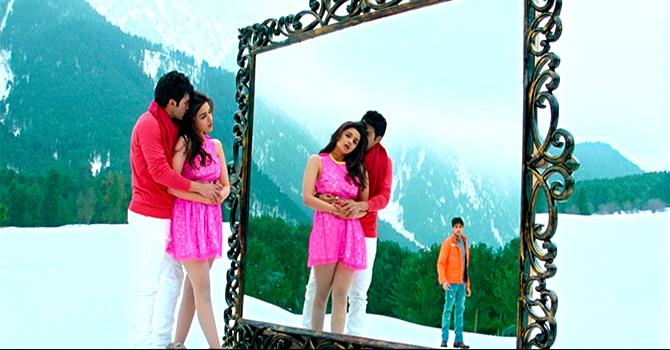 Eyeing your best buddy's girlfriend screams panga.
Doesn't matter then if it's Ishq wala Love like Sidharth Malhotra's for Alia Bhatt much to Varun Dhawan's displeasure in Student of the Year.
Dulhe Raja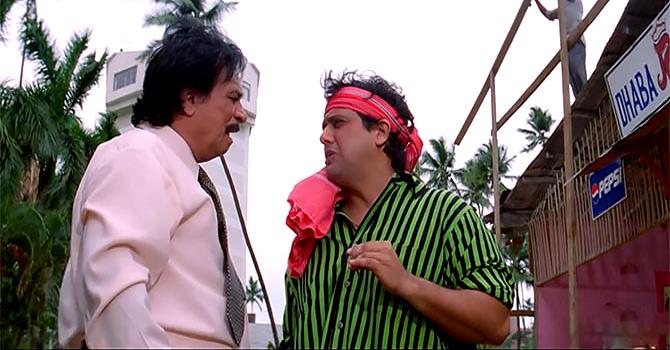 What can be more panga-licious than Govinda setting up a humble but super popular dhaba before Kader Khan's five-star hotel and giving it a run for its money?
---
Sukanya Verma is the Principal Movie Reviewer for Rediff.com.
She can be contacted at mailto_sukanyaverma@rediffmail.com
---