You can say it's a family thing but Kareena Kapoor always wanted to be an actor.
Before making her debut in J P Dutta's Refugee opposite another star kid Abhishek Bachchan at the start of the new millennium, Babita and Randhir Kapoor's younger daughter would spend hours in front of the mirror dancing to hit numbers of her silver screen idols or tagging along with big sis Karisma on the sets.
Kareena's undying enthusiasm for Bollywood, combined with natural talent, served her in good stead once she joined showbiz and dazzled it.
In all the years to follow, she's essayed a variety of characters, starred in blockbusters and box-office bombs, ruled the rat race, introduced the nation to the concept of size zero and made sure the term 'comeback' is never used in her context.
Juggling marriage, motherhood and movies -- all in a day's work -- Kareena loves her job and hopes she'll never retire. So do we, as the actress turns 43 on September 21.
Sukanya Verma lists Kareena's best performances. Do vote for your favourite below.
Refugee (2000)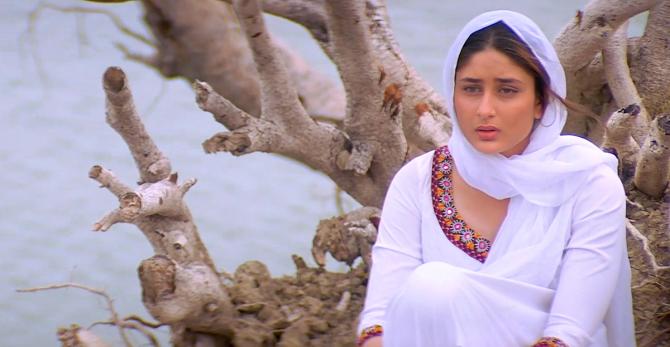 As the wide-eyed Bangladeshi girl in love with a brooding transporter across the border, Kareena exudes the confidence of a star, one that continues to shine brightly even when the film does not.
Asoka (2001)
Kareena's smouldering and sultry act as the kohl-lined warrior princess comes dangerously close to overshadowing Shah Rukh Khan's overblown metamorphosis in Santosh Sivan's picturesque historical.
Kabhi Khushi Kabhie Gham (2001)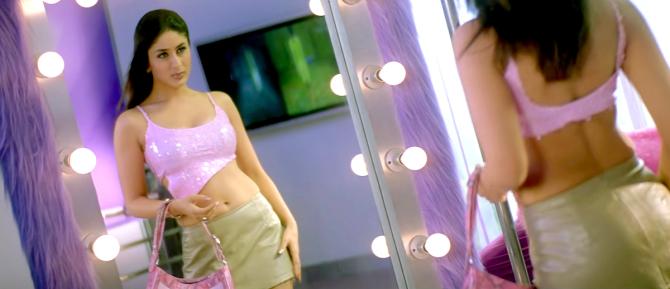 Hammy or hilarious, there's no denying that Kareena's hoity-toity Barbie and hip pink lehenga in Karan Johar's fancy family drama made quite an impression on fans of Poo.
Chameli (2004)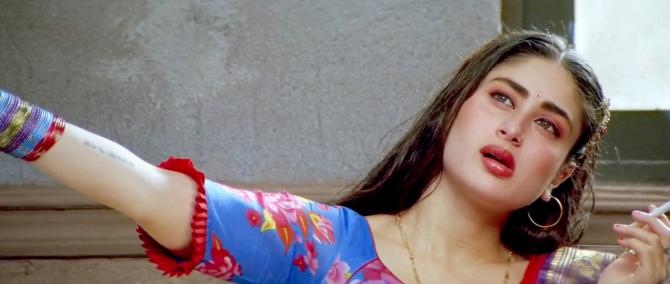 Kareena's earnestness is the real winner as she slips into the unflattering skin of a shunned but spirited inhabitant of the red light area.
Yuva (2004)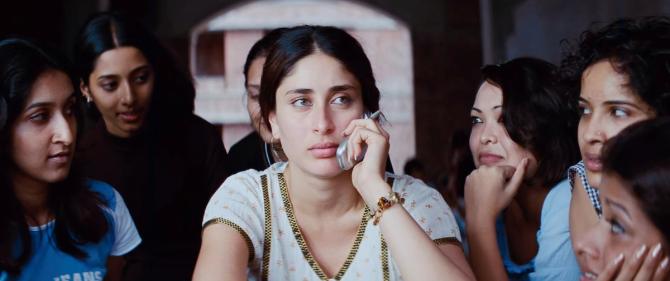 Although her role in Mani Ratnam's Yuva is a minor one, Kareena's luminous grace and understated wit provides moments of romantic relief to an otherwise clunky narrative.
Dev (2004)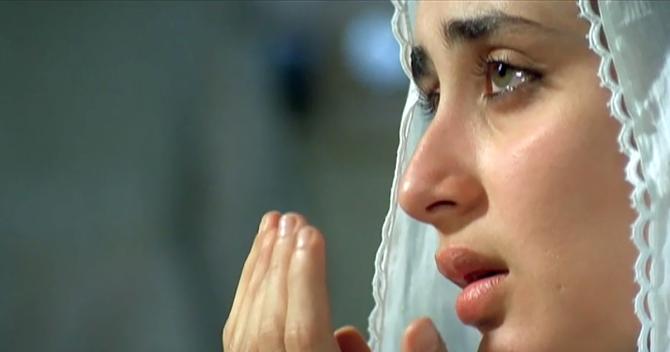 Noted for her deglamourised avatar and amateur singing efforts, Kareena's presence in Govind Nihalani's take on communal disharmony is laced in warmth and restraint.
Omkara (2006)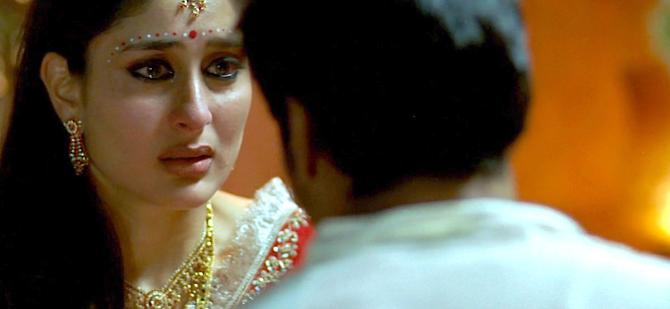 Tailor-made for the pristine innocence of Shakespeare's ill-fated Desdemona in Vishal Bhardwaj's masterful adaptation of Othello, it is Kareena's heartbreaking anguish in the final scene that haunts long after.
Jab We Met (2007)
Inarguably, the most famous role of Kareena's career, Geet 'Main apni favourite hoon' Dhillon's chatty exuberance and starry-eyed optimism is permanently etched in every moviegoer's memory.
3 Idiots (2009)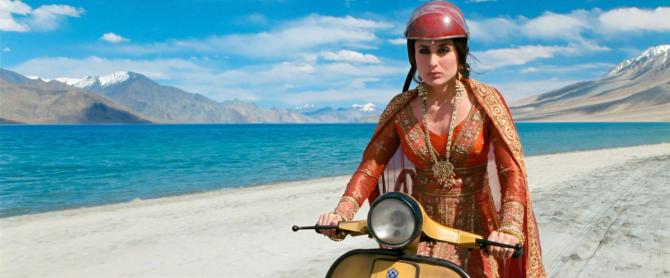 Whether she is sloshed and rattling off Gujarati snacks or blasting off her AWOL beau, Kareena's effortless comic timing is one of the many, many reasons 3 Idiots enjoys such tremendous repeat value.
Kurbaan (2009)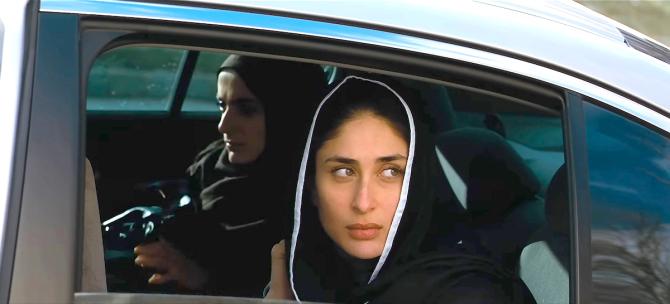 Pity her bold lovemaking scenes with Saif Ali Khan gathered more traction than her nuanced delivery of a woman discovering her husband's disturbing true identity in Rensil D'Silva's grim drama.
Ek Main Aur Ekk Tu (2012)
The actress heaps charisma and cuteness on her classic manic pixie dream girl, unwilling to alter the platonic status quo of her relationship, in Shakun Batra's impressive directorial debut.
Heroine (2012)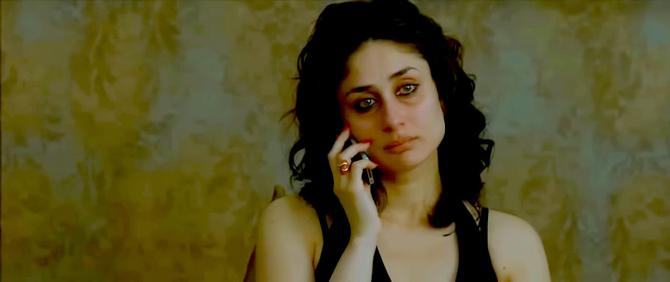 Touted as her big ticket to the National Awards, Madhur Bhandarkar's wishy-washy depiction of a movie star's rise and fall failed to achieve its purpose. But full marks to Kareena for giving it her all.
Talaash (2012)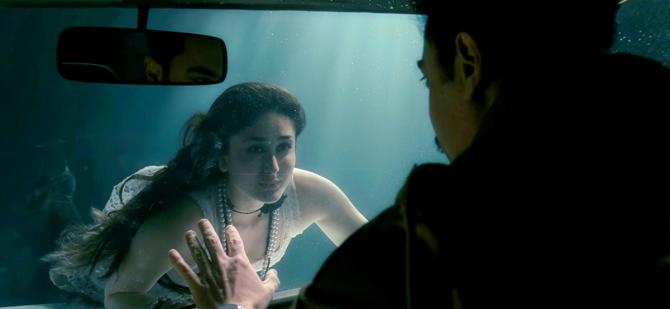 A gentle enigma, a melancholic poem, a seductive apparition, Kareena teases and thrills as all of above under Reema Kagti's sophisticated storytelling in Talaash.
Ki & Ka (2016)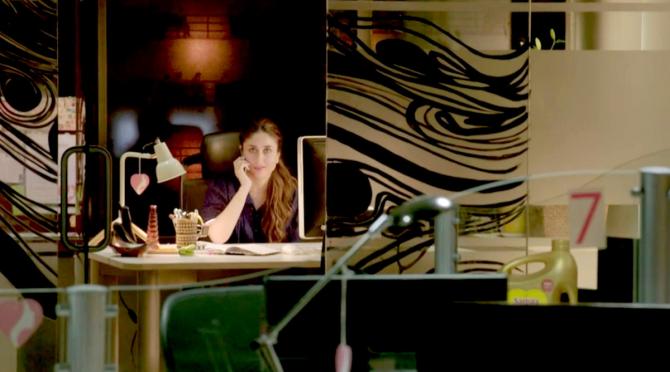 R Balki's ideas on gender equality don't quite hit the nail on the head, but Bebo is bang on being a contemporary, independent woman eager to overthrow stereotypes.
Udta Punjab (2016)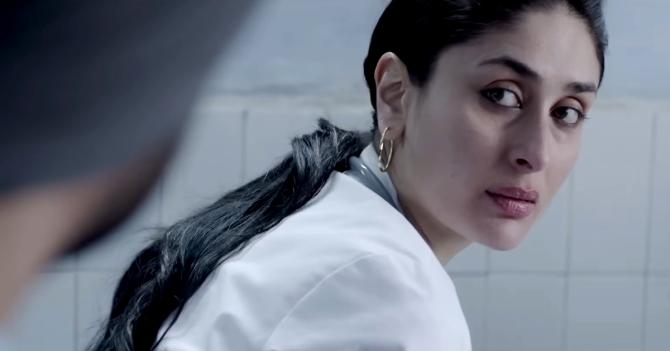 There's nothing better than an actor who makes a viewer forget they are role-playing for the camera.
And the spontaneity Kareena brings to her conscientious doctor in Udta Punjab is just that and more.
Laal Singh Chhadha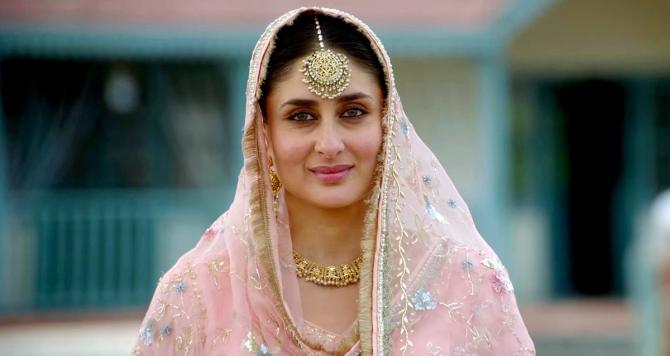 An actor as fine as Kareena doesn't always need lengthy, meaty parts to show her calibre.
Aamir Khan's adaptation of Forrest Gump may be centred around its titular character of Laal Singh Chhadha but the sentimental drama gets all its heart and beats from his childhood crush expressed in Kareena's soul-crushing intensity and one of our favourite performances of 2022.
Jaane Jaan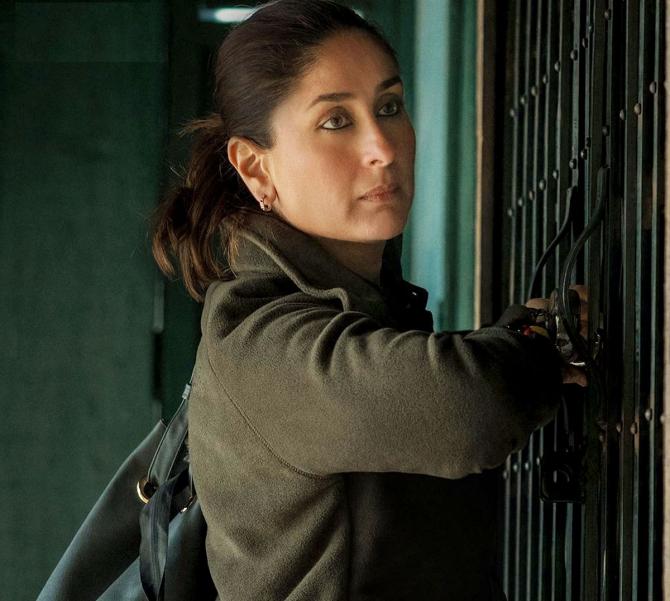 Few actors will bare themselves as freely and instinctively as Kareena while playing a mother to a teenager in Sujoy Ghosh's adaptation of The Devotion of Suspect X. Her mix of enigma and toughness add to her wonderful turn in Jaane Jaan's mood and mystery.
Vote for Kareena's Best Performance!