Much like Harsha Bhogle, Javed Akhtar is a wonderful chronicler of Simple Indian Joys.
Javed Akhtar's greatness, perhaps, is that he has never been afraid to do many voices.
Akhtar writes his way to great poetry by openly attempting to write like the poets he has most admired.
Here's a man who has clearly wanted not just to be a poet's poet, but also compete with the best of the chivalric poets, the street poets, even those madmen poets.
The direct consequence, of being so open, and so joyful, is the versatility of his oeuvre, glancing at which would be timely, given it is his 75th birthday today, January 17.
I believe it is nothing short of extraordinary that Javed Akhtar could be both the writer of Ek Do Teen and Ghanan Ghanan -- it is hard to believe that the same sensibility could have such a range.
And yet, what is so distinctly Akhtaresque about this unbelievable range is the poet's ability to keep each sentiment he expresses within the realm of easy assimilation and instant gratification.
To put it simply, there is as much greatness in Javed Akhtar's immediacy as there is in Gulzar's convolutions.
More than a definitive list then, Sreehari Nair attempts to bring you up-close the pleasures of Javed Akhtar's poetry.
Yeh Kahaan Aa Gaye Hum, Silsila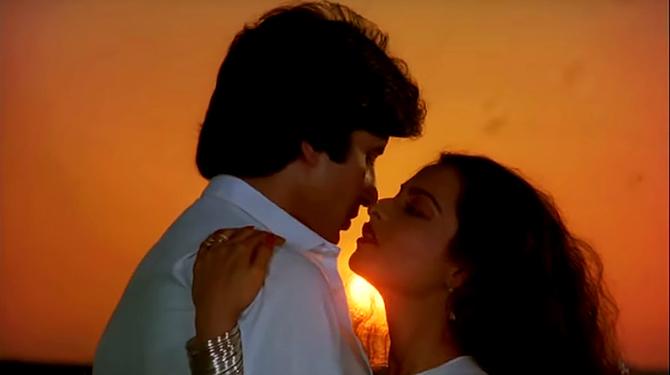 The imagery that lingers is that of Rekha trying to almost eat the aftershave off Amitabh Bachchan's awkward cheeks.
But come to think of it, what spawned this timeless imagery was Lata Mangeshkar's dewy rendition of the word Mulayam, a rendition that was a tribute to Javed Akhtar's dewy construction, Mulayam Shaam (Tender Evenings).
There is a strong sensation of numerous forces (artistic powers, voices, strangenesses) readily melting into each other. And you slip in and out of states, unable to fully perceive if it was Rekha's acts of defiance, or one of Akhtar's many sublime adjectives, that stirred you.
Jaane Do Na, Saagar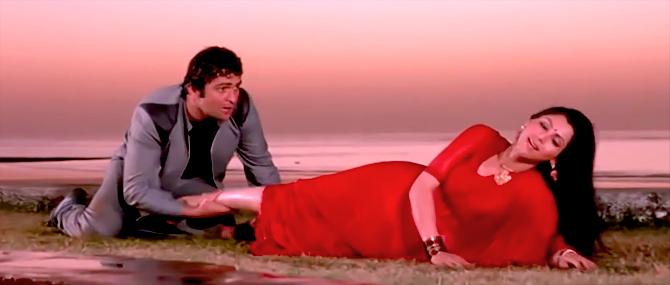 The romantic songs in Saagar are too obviously romantic.
The celebratory songs are too obviously festive.
And the one bittersweet piece (Sach Mere Yaar Hai) is cloying in its piety.
Jaane Do Na breaks the mould.
It's one of those tracks you can imagine being born out of Javed Akhtar's asking with his lisp, 'Situation SKya Hai Bhai?' And the situation here being just a pretext to add some hanky-panky, released the playful side of the lyricist.
The result is a written-to-a-brief raunchy number whose masculine portions are delightfully grizzly, and whose feminine portions are self-mocking in how they keep on teasing you and then finally withdraw into a hole.
Some fun in an otherwise bum film!
Pyaar Hua Chupke Se, 1942: A Love Story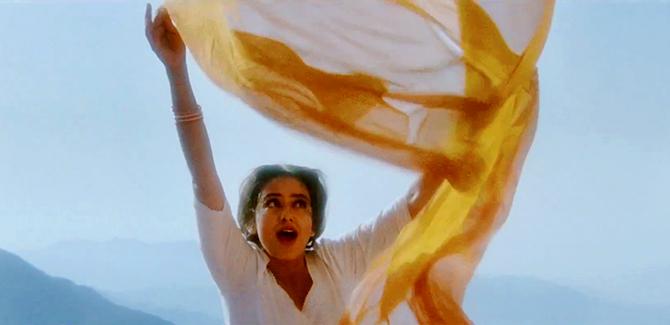 One of the great things about Javed Akhtar settling down into the role of a full-time lyricist was that now, we could watch, the ostensible creator of The Angry Young Man template, try his hand at writing for the Free Young Woman.
The Free Young Woman of this song owes a clear debt to Emily Dickinson. And in its constant allusions to nature, to nature's many wonders, this one strongly resembles an Emily Dickinson poem.
But it is Bollywood's version of Dickinson after all, and so, the heroine's wholesome love for nature gets constantly undercut by her devotion for her man.
I may be making this sound like a blemish of some sort; it's not really.
But Akhtar did write another nature-themed song, Awara Bhavre, very soon, and that, magically seemed free of all manly trappings whatsoever.
Yeh Jo Thode Se Hai Paise, Papa Kehte Hai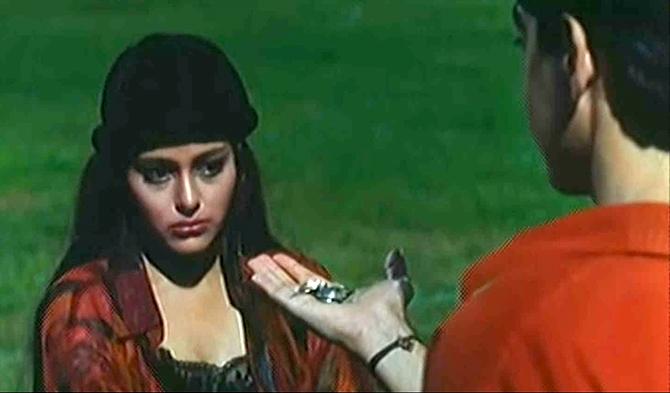 A lament, about the death of innocence, by a man who still desperately clings on to some of that innocence.
Akhtar carefully drips daily words such as 'paise', 'dukaan' and 'kaagaz' into a world of dreams, stars, and mountains.
By and by, you realise what he is trying to do here: Search for a truth that often comes shining out of the most ordinary things.
Raat Dhalne Lagi Bujh Gaye, Saaz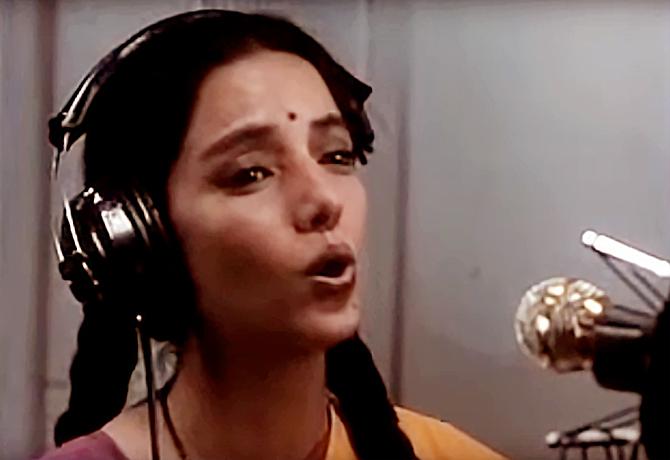 Though outwardly an expression of personal anguish, this song can also be read as an elegy for a revolution -- it is as much about a revolution gone horribly wrong.
My guess is that Javed Akhtar may have set out to write his version of Dilip Chitre's poem Ardh Satya.
And so, there's a hint of existential gloom all through (Koi aahat nahin rahein sunsan hain; Aarzu ke nagar saare viran hain; Kya kare yeh sochke hum bhi hairan hain), a constant feeling of hope leaking out.
But still, one cannot help but notice that there is a special quality to the despair here.
It's the despair of a romantic forcibly starving himself; the despair of a revolutionary who loves his scotch.
Jaate Hue Lamhon, Border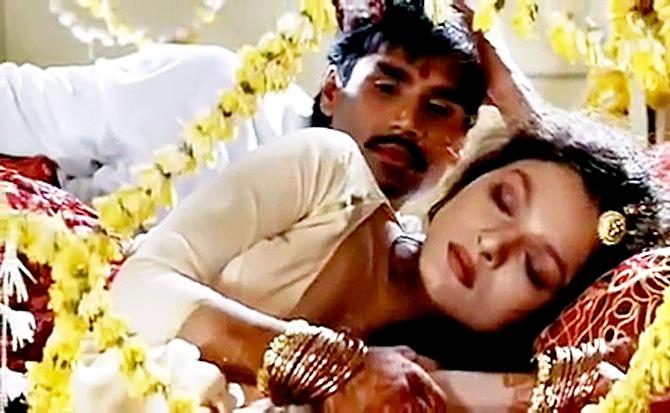 I decided to pick this song above the crowd favourite, Sandese Aaate Hai because that one, despite its many charming qualities, is just too easy to like.
I agree there are shades of the sentimental here too but there is also genuine invention on offer.
It's about 'Love under the eyes of a ticking clock' and there are not many poems to compare with.
But another reason why I finally chose Jaate Hue Lamhon is the beautiful counterpoint it provides to the subject of the movie it has been placed in.
Think about it.
Border is about a bunch of soldiers having to fight a territorial enemy.
With the dawn of this song however, the whole point of the movie becomes redundant.
Man stops fighting with other men, and engages in a duel with the biggest enemy of them all: Time.
Main Koi Aisa Geet Gaoon, Yes Boss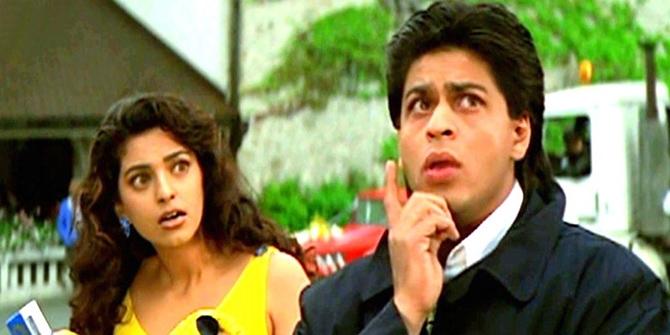 Yes Boss is, in truth, one of Hindi cinema's finest soundtracks, but it is too light and too breezy to be thought of in such big terms.
Though I love all the songs in the album, this particular number is special because it's an ode to chivalry, which, weirdly enough, has come to be a trait, slighted, in this day and age, by feminists and misogynists alike.
Javed Akhtar's celebration of this now-undervalued virtue abides in nuance, rapidity, grace and fleeting images from everyday life and from fairytales that he summons us to come and savour.
And if we do savour the trip, it's because there's no wooer more irresistible than one on whom no detail of wooing is lost.
Panchi Nadiyan, Refugee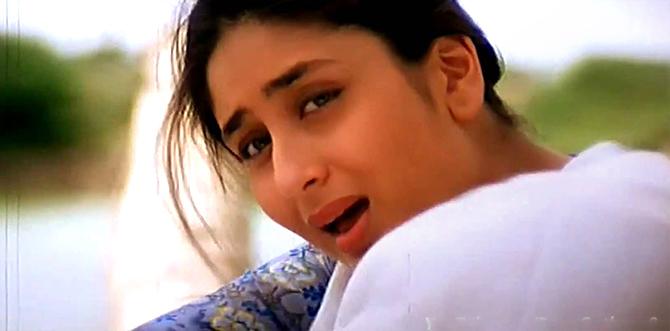 Sure, there's a grand voice, the wisdom of generations, on display here.
But there is also a sweetness, a naivete, an idealism untouched by the ways of the world.
The grandness and the naivete come together to lend this 'What If?' song its bruising quality.
One gets the feeling that Akhtar was at once thinking like an elderly statesman and a child, and isn't that odd mind-space the very source of romanticism?
Koi Kahe Kehta Rahe, Dil Chahta Hai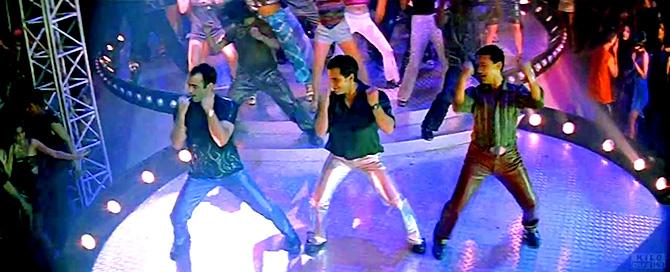 There comes a moment in the life of every writer when he gets told by a writer much younger than him: It's not like that anymore. It's like this.
Javed Akhtar probably anticipated a moment like this, and this song (as much as it is a gift from a father to a son) is almost a dare, directed at anyone interested in pulling the baton out of his hand.
It's a miracle that he emerged from the greased lightning environment sounding in sync for the most part (though there are words here that you can never imagine Akash, Sid or Sameer ever spouting without a smirk).
One can sense that Akhtar had to wrestle pretty hard to soften his natural sensibility.
You can almost feel, by the end of the song, his pen running dry.
Yeh Tara Woh Taara, Swades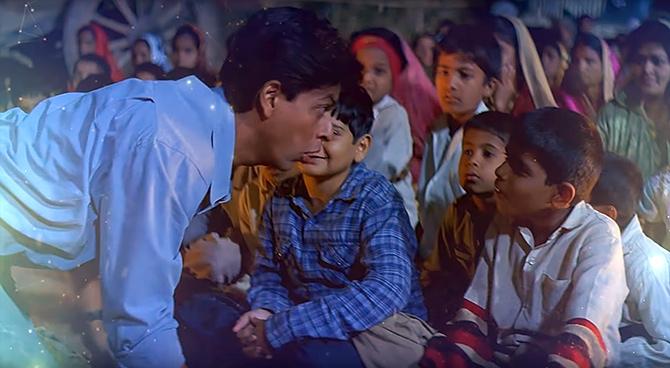 If Oscar Wilde was right in stating that all bad art is sincere, then Swades, I have to say, is a work of astonishing sincerity (It's just too earnest to be called great).
But the problematic sincerity of Swades does get levelled out briefly when this brilliant seven-minute long number starts playing and for once, you are allowed a break from all that earnestness and get to enjoy some rumble, some fuzzbox.
This economically arranged and performed song is Javed Akhtar's triumph though.
My guess is that he had written this to a set tune, and this limitation, in a way, freed him because working inside a prefixed meter, he was able to give the whole song an incantational, chant-like texture (Phir na kehna nirbal hai kyun haara is the sort of fluid construction possible, only, when you have metrical limits imposed upon you).
---
Sreehari Nair wishes to write about that which is in the cultural air but absent from trending lists. He can be reached at sreeharin@rediff-inc.com
---