Irrfan Khan was an actor who had the magical ability to step out of the screen and become a part of your life.
Tell us: What did Irrfan Khan mean to you?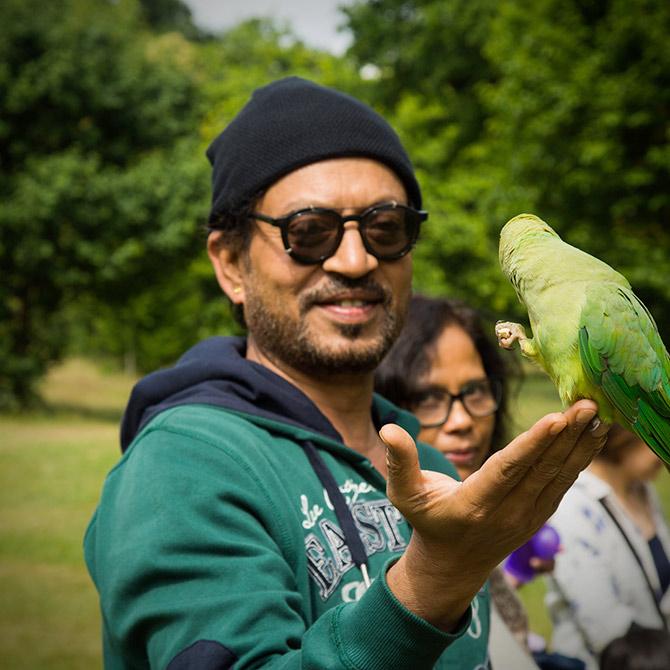 There Is an ache in my heart today.
It feels like I have lost someone very near, very important.
I can't claim to know the person Irrfan Khan was.
I met him just once, for an interview that took place after a wait of many long, hungry hours.
He was tired and had halted the back-to-back interviews for his wife Sutapa's debut production, Madaari, in which he was the star, for a very late, very quick, lunch.
When the interview began, it was a challenge to keep him interested.
But a question caught his fancy and took us over that initial hiccup.
He mulled over it, seeming chasing it around till he was satisfied with the answer.
As he 'ummed' and 'aahed' over it, my eyes were only on the ticking clock.
I was ready to rush into the next question, but he was lost in finding the right response.
I waited. And it led to an interesting conversation.
In a little over 15 minutes, the PR indicated time was up.
I looked at my questions in disappointment. "But I have so much more to ask."
Irrfan grinned, "How can I let you ask me everything today? What will you ask me next time?"
What, indeed!
Irrfan was an unusual actor and he had an unusual relationship with audiences.
The characters he played, they were people you could relate to.
They were not heroes, but they were brave.
They were not afraid to love, or hate.
They could be obnoxious.
They could be scary.
You could feel their desperation.
Their loneliness.
Their anger.
Their fear.
Their love.
Their happiness.
And they took you back to those moments in your life.
He made us laugh. Cry. Think. Hope. And admire the sheer versatility of his incredible talent.
Today, it is not just the stars, the directors, the producers, the sound recordists, the editors, the hidden hundreds behind each film, who mourn Irrfan.
It is you and me as well.
If you pick up your phone, you won't be surprised at how many Whatsapp statuses are paying tribute to Irrfan.
There was something very, very, special about Irrfan Khan.
It shook me to the core when he was diagnosed with cancer. I prayed he would recover.
Today, it feels like something precious was suddenly, unfairly stolen away.
Today, it feels like Death cheated us.
Irrfan Khan's untimely demise has come as a personal loss to us.
Tell us what the actor's work meant to you.
What was your favourite Irrfan movie or character and why?
If you met the late actor, please share your memories and pictures/videos on the memorial wall below.