'I will miss you, dear Venu. You reached the pinnacle with your talent,' recalls K Kunhikrishnan who knew the legendary actor well.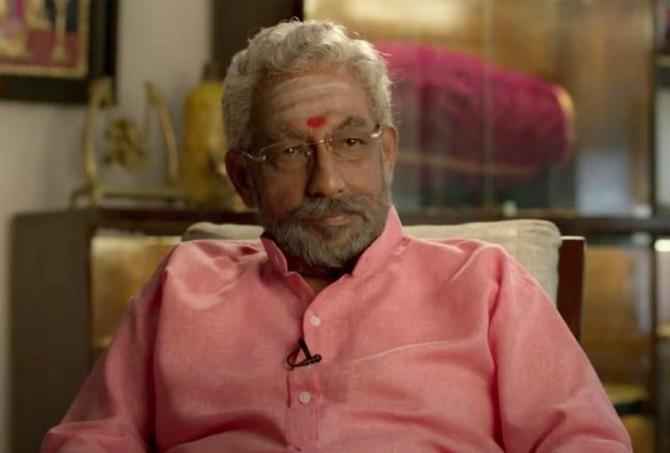 With a heavy heart, I have to delete one more number and name from my contact list. A versatile genius, whose imprints are etched in theatre, journalism, cinema, television, music and instrumental performance, Nedumudi Venu was a nonpareil personality.
I had the good fortune to know him since 1976, when the late G Aravindan -- who was directing the theatrical play, Avananavan Kadamba -- was holding its rehearsals in an open area in front of the traditional old houses in the Trivandrum fort area.
Venu was working as a journalist for the Kalakaumudi Group's film magazine and his work stood out. We developed a close bonding.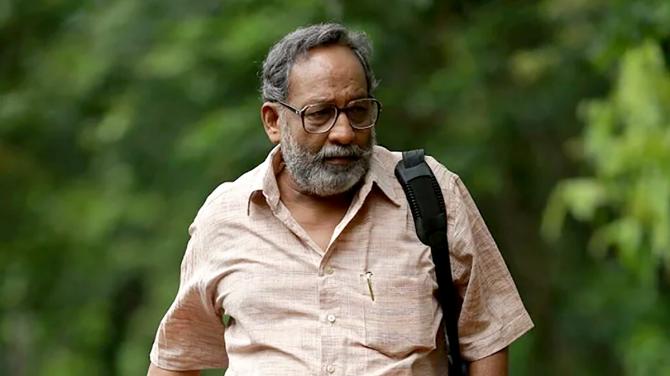 During my (Doordarshan) Madras TV days, I invited him for a television interview but he was not interested as it would not be viewed in Kerala. But when the Trivandrum TV station started, he always waited for an opportunity!
Once, he was shooting at the mental hospital at Peroorkada (Thiruvanathapuram, Kerala).
I wanted him and the actress, Parvathy, to anchor a special programme for a festive occasion. My colleagues wanted me to personally invite him and I went to the hospital; he had to take permission from the director to ensure he did not disturb his commitment to the film.
He jokingly commented, "I am in a dilemma! Now I have two directors, whom should I work with?"
He came for the television show, rehearsing the anchoring in my office and training the faltering actress's modulation, diction, enunciation and speed of delivery.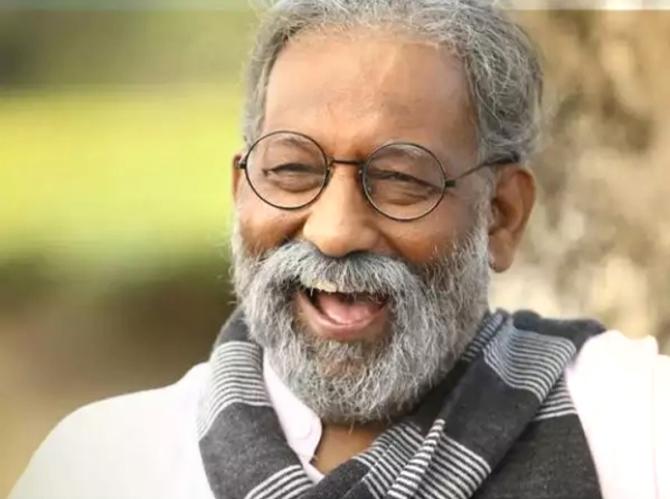 It was his first television performance and the ease with which he adapted to the small screen was incredible.
Needless to say, it was a big success; he stole the show with his anchoring.
He also took me through the wards of the mental hospital, suggesting that Doordarshan should do whatever was possible to improve the pathetic plight of the hospital and its inmates. He said that was why he insisted that I visit him at his location.
He came to the DD studios on several occasions, whenever we called him.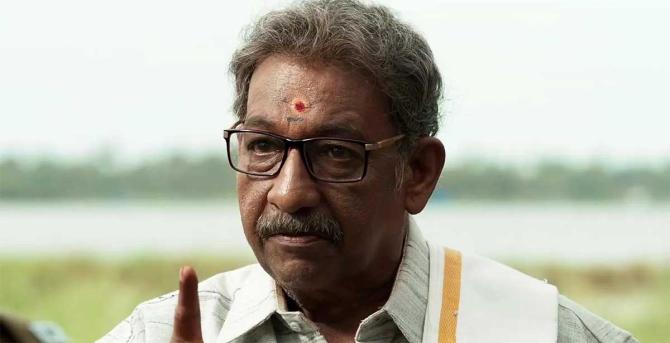 Kairali Vilasam Lodge -- one of the first successful sponsored serials in Malayalam television, produced by PTI TV -- was directed by Venu; he one again joked about having two directors at a location.
Later, he gave a stellar performance in another mega Doordarshan serial. This one was produced by another big actor, who got it approved because he was a National Film Award winner.
We used to occasionally meet at the house of a common friend, Tandem Gopalakrishnan, who enjoyed hosting family dinners.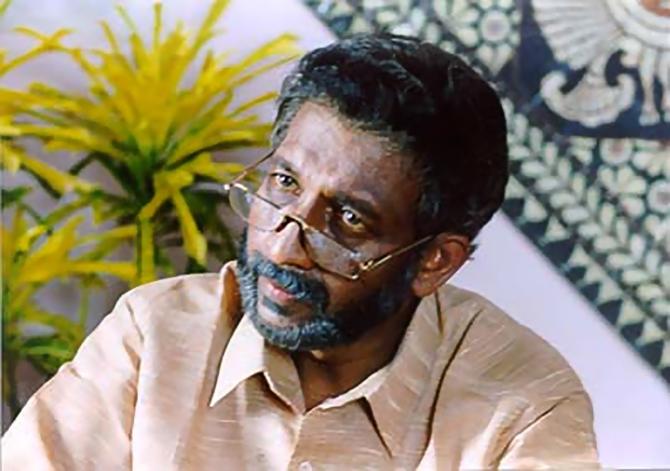 Venu used to perform on the madhalam (a heavy drum that is tied around the player's waist) for hours and also sing folk songs.
He was adept at enthralling his spectators, a feat that highlighted his multifaceted personality.
For the last few years, contact between us was limited.
When we did get in touch, we would discuss literature and journalism (especially edit page columns in Malayalam dailies and the nuances of writing).
I will miss you, dear Venu. You reached the pinnacle with your talent. No wonder you were described Kodumudi (one who has reached the peak) Venu.
K Kunhikrishnan is a former additional director general, Doordarshan.
Feature Presentation: Rajesh Alva/Rediff.com