Vanraj Bhatia, the creator of unforgettable music, hated the fact that the 'New Wave' directors did not respect Hindi cinema's multi-song format.
Jyoti Punwani draws memories from her interviews with the legendary composer who passed into the ages on May 8.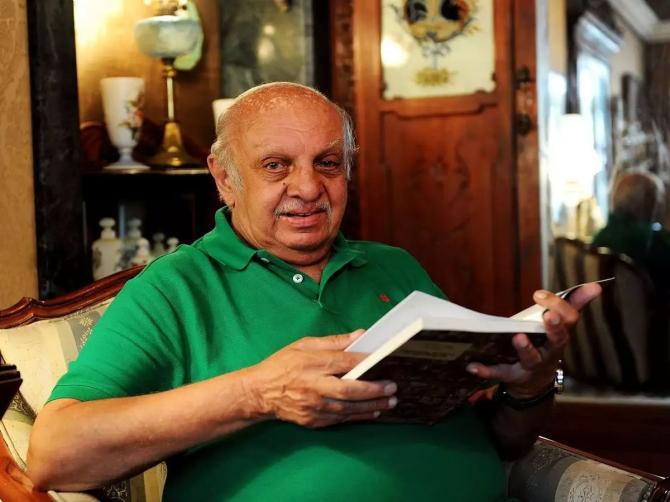 The 'parallel cinema' of the Seventies and Eighties gave Vanraj Bhatia opportunities he otherwise would never have got to use his tremendous talent.
But he was never happy with the way his music was used in these films. "I detest, detest, detest these films," he once told me. "New Wave directors know nothing about music."
I had the good fortune of interviewing this unique music director and unusual personality a number of times. Cinema was a cherished topic at The Sunday Observer and Editor Vinod Mehta was friends with directors in both commercial and New Wave cinema. Since I was his only staffer familiar with Hindi films, it fell to me to cover the subject.
It was in Bhatia's richly furnished room that I got to hear some of his most exquisite compositions and his lament about his directors.
Music had always been an integral part of Hindi cinema, felt Bhatia, but the 'New Wave' directors just didn't know how to weave it into their films.
More often than not, they would have Bhatia's unusual compositions playing in the background, leaving hardly any impact on the viewer.
"To negate songs in a country like ours is anathema to me," he said in a long interview to me in 1983. "Our cinema is a direct descendant of Sanskrit theatre and Parsi theatre, both of which had songs.
"This tradition is not there in the West," he explained. "The form of the commercial Indian film is the unique in the world. Hindi films are operatic because it developed from our theatre. An Indian film without songs is meaningless."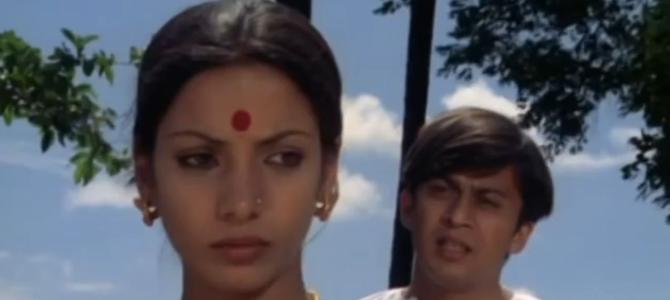 It remained Bhatia's unfulfilled dream to "dress up with music" films like Manmohan Desai's Amar Akbar Anthony or Naseeb, "some film where all action stops and the song takes over".
He rued the fact that most commercial directors didn't think him capable of doing so. "Once I get one of these big films, I'll never touch these art films," he swore, using an expletive to describe them.
But, except for a few films in the Nineties, Bhatia's main work remained with the New Wave directors.
"These idiots have no knowledge of how to picturise songs," he once said. "The majority of them are influenced by (Francis Ford) Coppola and (Constantin) Costa Gravas, but that's not our tradition.
"You have to feel it, the way Guru Dutt and Goldie (Vijay Anand) did. These directors make fun of songs, yet they have to make friends with them. So they show them coming out of transistors or cassette players!"
For Bhatia, this was "the ultimate defeat. It's like a confession that they can't do without them. Their neo-realistic approach won't allow them to swallow the concept of an actor bursting into song. So they use excuses like Satyajit Ray did in Charulata and Jalsaghar or they use the 'ethnic approach' like in (Ketan Mehta's) Bhavni Bhavai."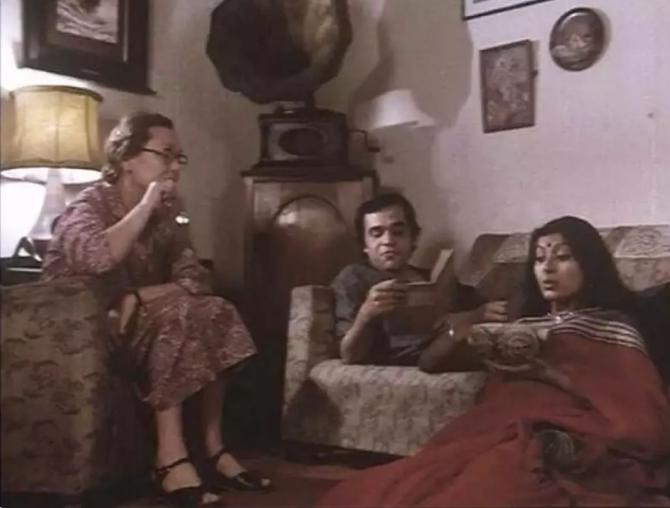 Irked by the desire of New Wave directors to use songs only when they had a context, Bhatia pointed to the popularity of the Doordarshan programme Chhaya Geet, in which Hindi film songs used to be played for half an hour. "Chhaya Geet is a slap in the face of these guys -- millions of people enjoying songs on their own, without any context!"
For Bhatia, Raj Kapoor and Guru Dutt were the masters.
"Raj Kapoor held up the recording of a song for 12 hours in Jis Desh Mein Ganga Behti Hai because he couldn't get a dafli with the right sound. The sound recordists of Bobby had to record all the songs twice so that they came out perfect. Who else would do that?!
"Half the tunes of Raj Kapoor's songs were created by him," he continued. "He loved the waltz and paid lakhs to buy the copyright for the song Jeena yahan marna yahan in Mera Naam Joker."
For Bhatia, who complained always of "having suffered from wrong picturisation", having one of his songs picturised by Raj Kapoor would have been heaven.
After Raj Kapoor suddenly passed away in 1988, Bhatia recalled having met him a few months earlier at Shashi Kapoor's 50th birthday. "He was already high when I reached, but when I arrived he put on a Junoon song and sang it for me."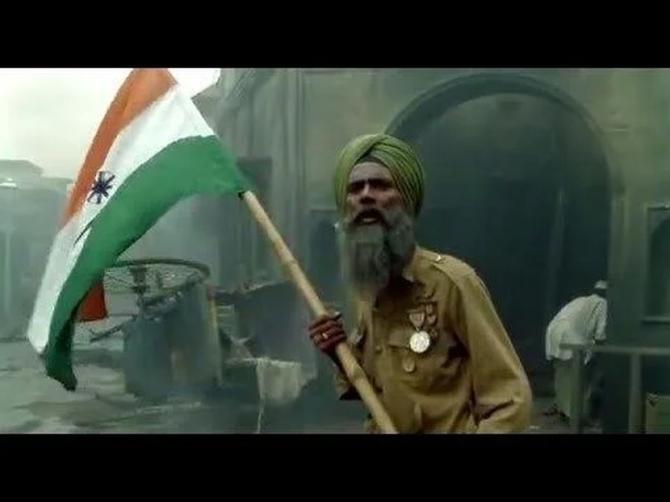 Guru Dutt's use of songs, said Bhatia, added meaning to his films. "Any amount of dialogue or tears would not have conveyed the same emotion that was conveyed by Na jaao saiyyan in Sahib Bibi aur Ghulam and by Bhanwra bada nadaan from the same film.
"The day Ray or Shyam Benegal can handle songs..." he trailed off, only to add with sudden ferocity: "See the mess Govind Nihalani made with the music of Aakrosh. And Chakra too. It's only in (Benegal's) Kalyug that the (only) song What's your problem? was beautifully positioned and also the songs in (Benegal's) Junoon."
Bhatia was equally dissatisfied with the artistes of New Wave films. "Not one of them can lip sync," he pointed out. "Take Amitabh, he's superb at picturisation. Or take Rekha, Kishore Kumar, Meena Kumari, Waheeda, all excellent.
"These new-fangled people have a lot to learn," grumbled Bhatia, "but instead of exploiting the most unique form that we have (the Hindi film) and developing it, they want to imitate Coppola with their fake realism."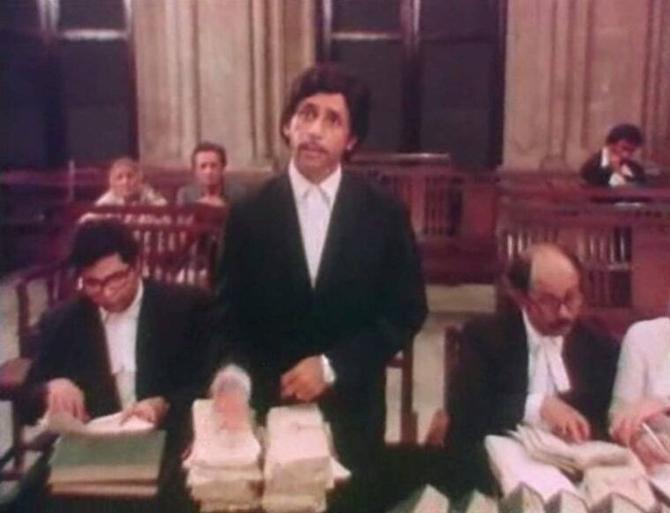 Among New Wave directors, Bhatia rated Kumar Shahani, for whose Tarang he had composed exceptional music, as the most sensitive and knowledgeable about music, followed by Saeed Mirza, whom he worked with in Naseem.
Bhatia considered the Forties as the best period of Hindi film music. "The songs had an intimacy. Listening to Udi hawa mein from Achyut Kanya is like watching a cloud moving..."
That quality, he rued, had got commercialised.
"So you have 20,000 songs sounding identical, the eternal qawwali, the bhajan from eastern UP... That's because the films are now so mass-based. Hatimtai and Vidyapati had different audiences then. Now, you have to drag down the quality to the lowest common denominator."
Wouldn't he have had to do the same if he had composed for commercial films?
"Never. I don't drag down my jingles to a level where I've to please the accounts executive, the agency, the client and then the public," he replied indignantly. Bhatia's Liril soap jingle remains among the most popular ever.
The main difference between the way music was used by "formula films" and New Wave films, said Bhatia, was that, in the former, "everything is interchangeable. It would make no difference if you used the music of one film for another."
But among New Wave films, "each had its own ethos and style. Can anyone imagine the music of Junoon in Manthan? You have to think anew for each film. Even if the film has just one song, like Manthan did (Mero gaam katha parey), it's very difficult to do."
In that long interview, Vanraj Bhatia himself explained what made his music so unique.
"The first duty of music is to express the film's texture, and the second is to be able to stand on its own feet. It must be absolutely perfect," he said.
"When I compose, I make the music matter in the film, even if the director pushes it into the background. Like my teacher would say, you must speak the same language as everybody else, but infinitely better."