We all know what a livewire actress Kajol is.
If her talent and electric screen presence set her apart from her colleagues, her dislike for dolling up, especially at the peak of her career, peeved glamour pundits no end.
In recent years though, the actress has developed a little more patience for fashion on and off screen, but her wardrobe is still dictated by her comfort zone.
Look closely and you'll see a pattern to it.
On the star's 45th birthday, Sukanya Verma looks at Kajol's style staples over the years.
Scarves in the past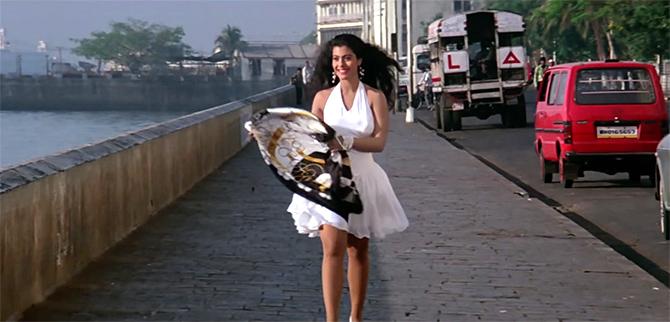 Right from her debut, Bekhudi, Kajol made her fondness for printed, elegant scarves pretty clear.
Around the neck or tied to a ponytail, it's a look the actress can never get enough of.
Even today...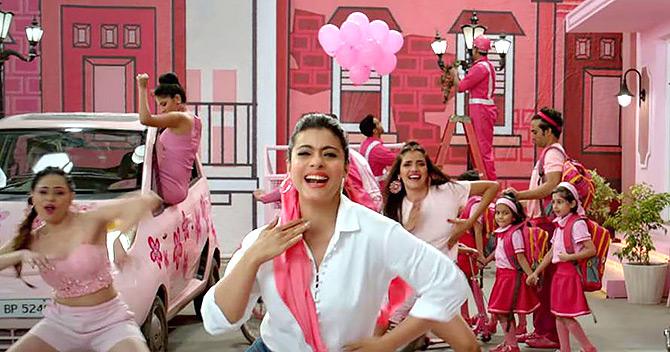 The lady does take her scarves seriously... look at Helicopter Eela.
Halter neck glam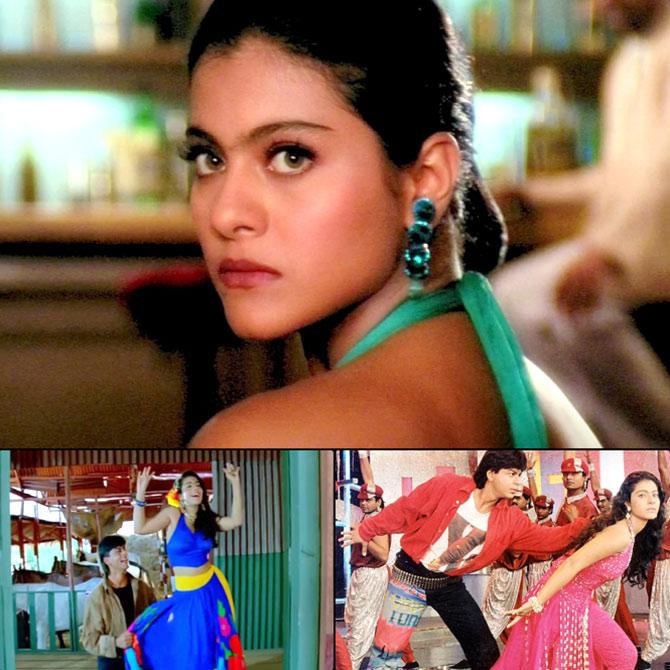 Some of Kajol's most iconic looks rock sexy halter necks and backless avatars.
Chunky earrings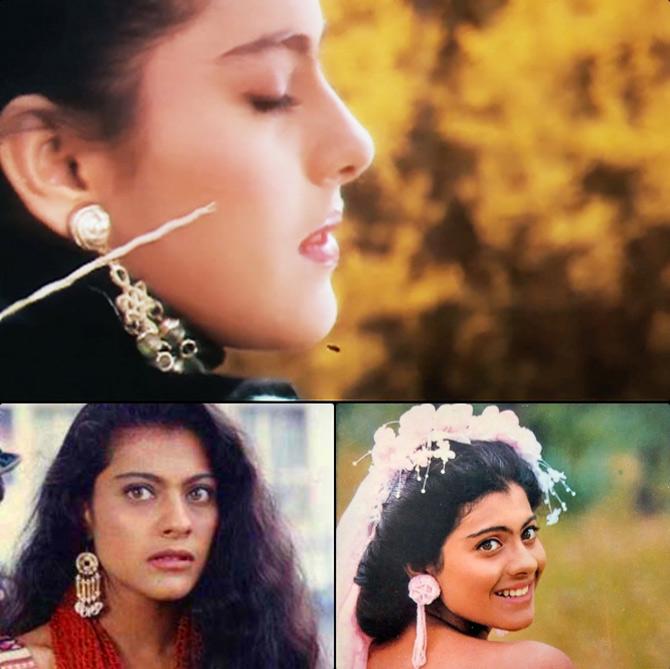 Size does matter where earrings are concerned for the Baazigar star -- the bigger, the better.
And chunky hoops...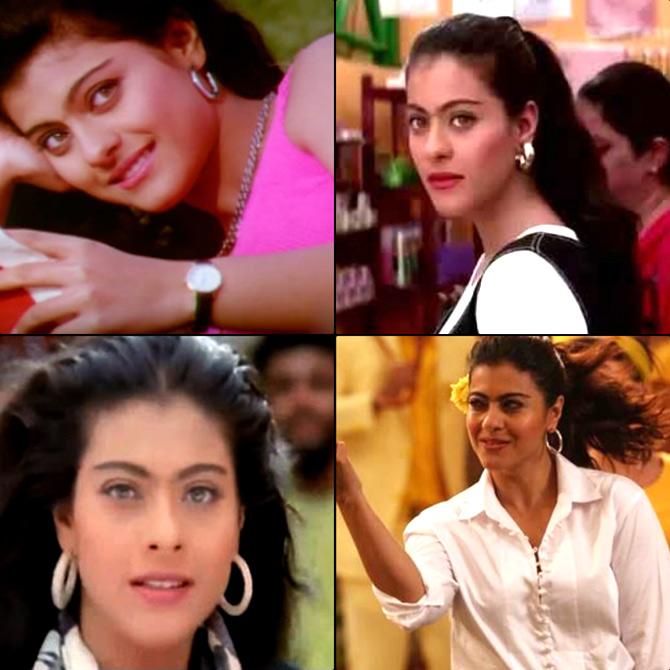 Raveena Tandon may be the face of the hoop earrings trend, but Kajol's love for its slightly bulkier version continues to be a favourite to date.
Chunky neckpieces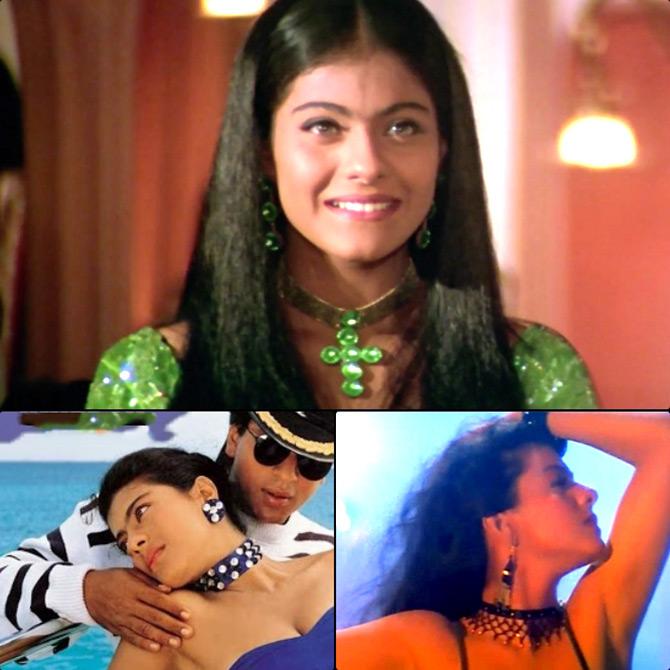 Kajol favoured some really kitschy bling back in the day. We don't see this 1990s trends making a comeback any time soon.
Sequinned love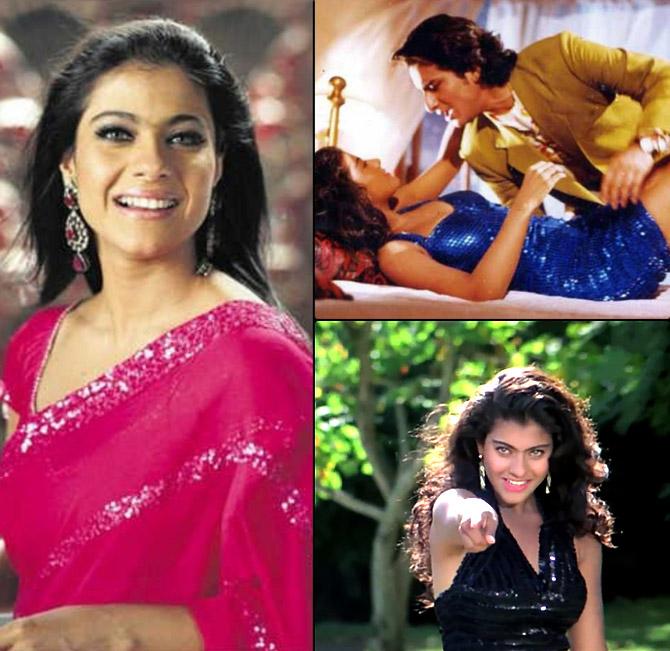 Sparkle and shine, the Kajol way.
Hat tip to…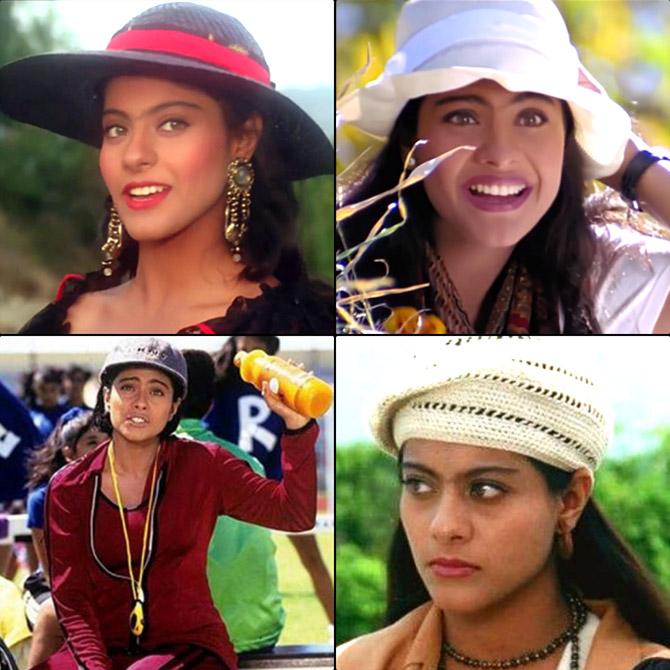 Hats, berets, caps, beanies -- Kajol's enthusiasm for chic headgear often surpasses her wardrobe.
Go with the flow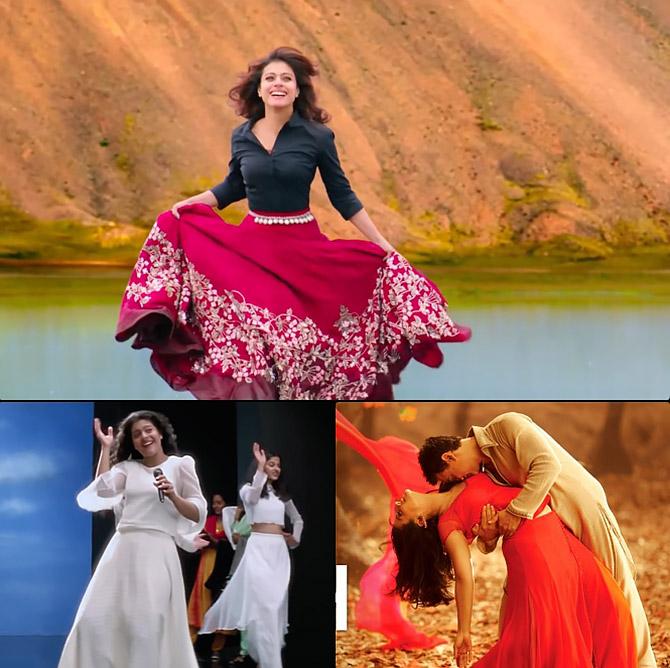 The dreamy, flowy silhouette enjoys top spot among Kajol's silver screen sartorial picks.
Of greens...
Internet tells us white is her favourite colour but you'll see her a whole lot in lime green.
...And geruas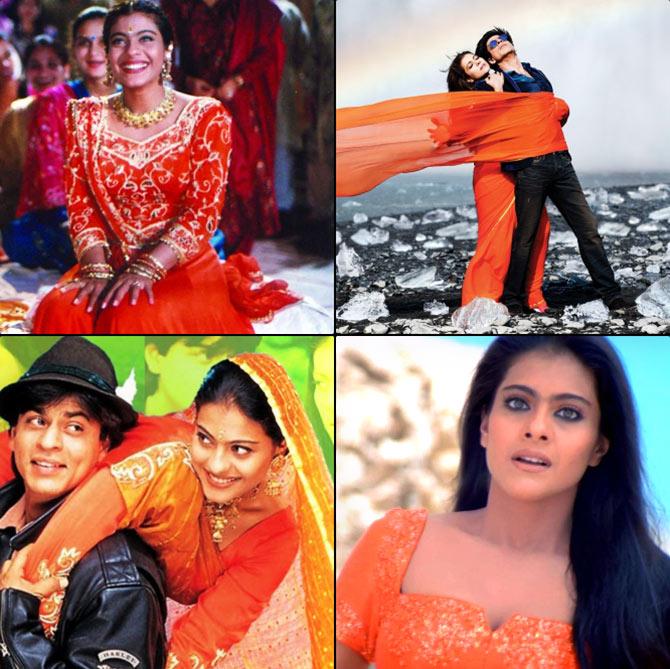 Here's proof.
Ombre trendsetter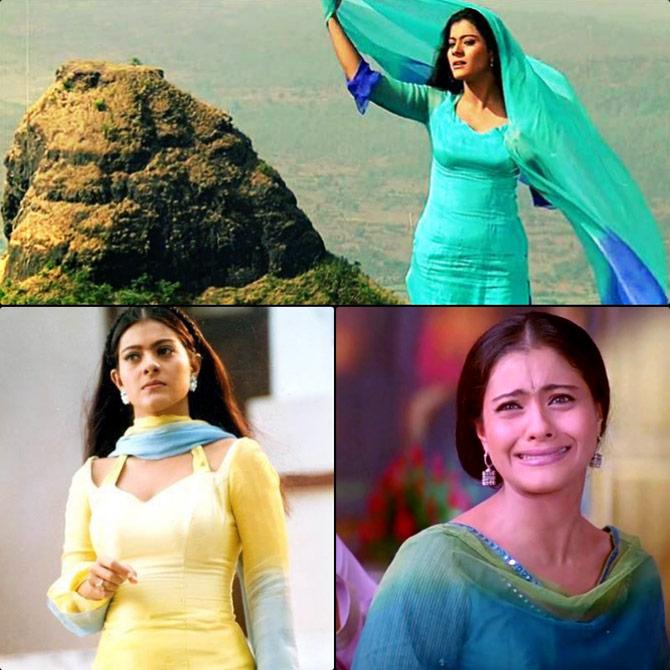 Kajol rocked the two-tone churidar-chunni design in several movies, prompting ladies to rush to their tailor and recreate the same.
Knot 'em up!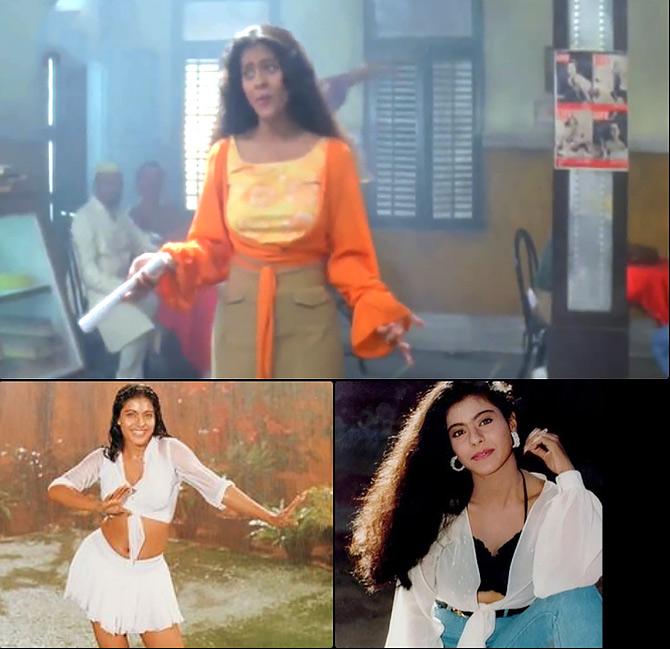 The simple, slick, knotted shirt casual avatar is in perfect sync with Kajol's easy breezy sensibilities.
Sari style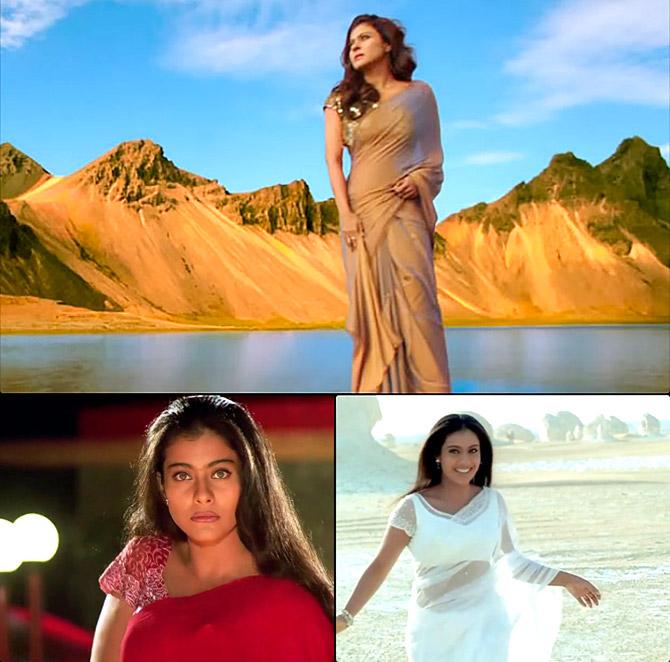 Lacey or embellished tops, teamed up with a pastel or plain chiffon sari, is all Kajol needs to transform into a picture of celluloid poetry.