Our admiration for Kajol is set in stone!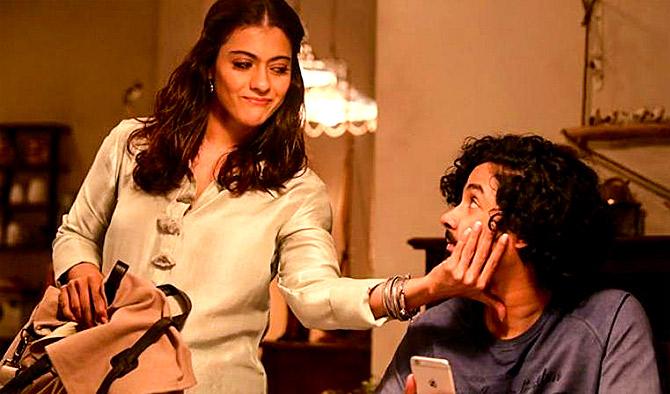 Two decades ago, when we asked Kajol to rate herself as an actress on a scale of one to 10, she answered matter-of-factly, "One, maybe two."
Some underestimation that for someone who reigned over Bollywood's rat race, won numerous awards and refused to conform to industry's norms.
One of the most influential stars of her generation, Kajol's greatest achievement is how quickly she got out of her famous family's shadow (mom Tanuja, aunt Nutan and grandmother Shobhana Samarth) and carved a niche for herself.
Two decades later, Kajol may no longer be the firebrand infamous for frowning at the media or balking at the idea of dolling up before the camera but her approach to acting remains unchanged.
What she felt back then -- "I work because a role is good, not because someone has offered me an enormous amount of money. I don't want to work like a dog" -- holds true even today.
We don't know how Kajol would rate herself as an actress today, but our admiration for her is set in stone.
As the 44-year-old actress returns to the silver screen as a teenage guy's mollycoddling mommy in Helicopter Eela, Sukanya Verma recalls 10 movies where Kajol stole the show with powerhouse performances.
Baazigar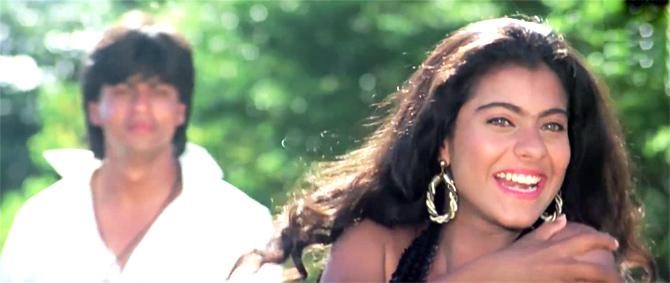 Shah Rukh Khan's villainy and Shilpa Shetty's tragic fall grab all the eyeballs in Abbas-Mustan's devious potboiler.
But Baazigar just wouldn't be the same minus Kajol's raw, pulsating presence.
There's an attractive spontaneity about her that trashy styling and unflattering makeup cannot hurt.
Yeh Dillagi
Kajol steps into Sabrina's shoes and turns Audrey Hepburn's dainty, dreamy-eyed girl next door turned fashionista entangled in a frothy triangle with a wealthy womaniser and his workaholic brother into a self-made, spunky and spirited flag bearer of middle class pride.
Dilwale Dulhania Le Jayenge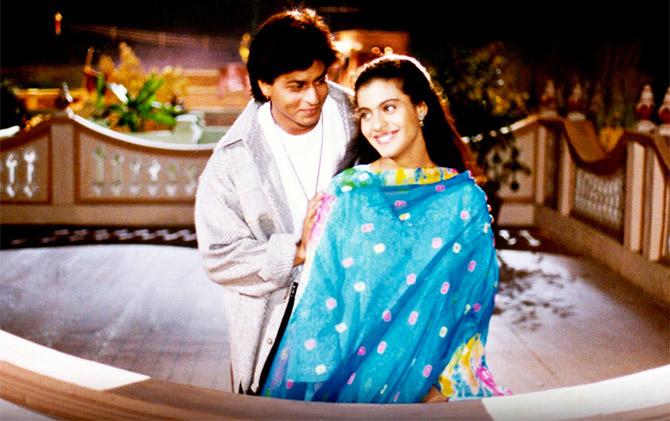 It's a fairly straightforward role of a shy, simple NRI cutie deferring her marriage to the man of her conservative daddy's choice to enjoy a European vacation, which leads her to the 'andekha, anjana chehra' of her dreams.
But the amount of serenity and grace Kajol brings to and as Simran in Aditya Chopra's iconic blockbuster is something else.
Gupt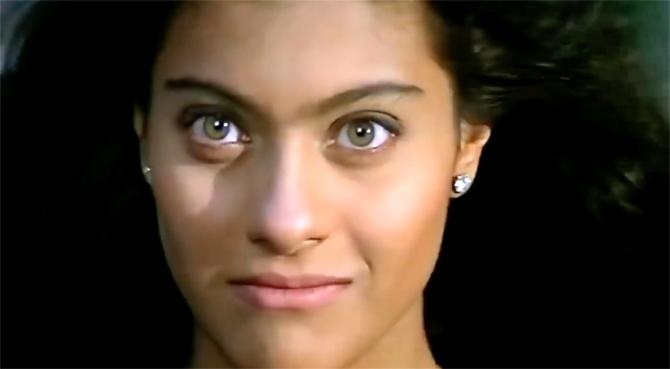 Rajiv Rai's slickly packaged, action-packed whodunit's greatest USP is the unexpected identity of its killer.
Gupt's big reveal towards the end and Kajol's complete turnaround relies on the star's skill to link her slowly brewing possessiveness as the unheeded signs of a demented lover.
Dushman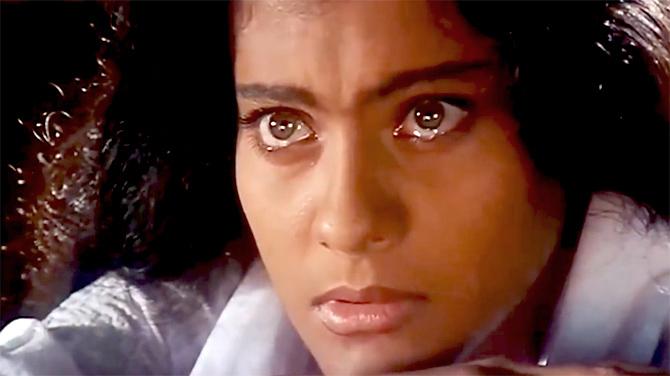 Tanuja Chandra's Dushman features Kajol as twin sisters where the reticent one vows to avenge her sister's brutal rape and murder by training under a blind ex-armyman.
Despite the drama's over-the-top tone and propensity for gore, Kajol's alternating vivacity and vulnerability makes us feel both -- her loss and cause.
Kuch Kuch Hota Hai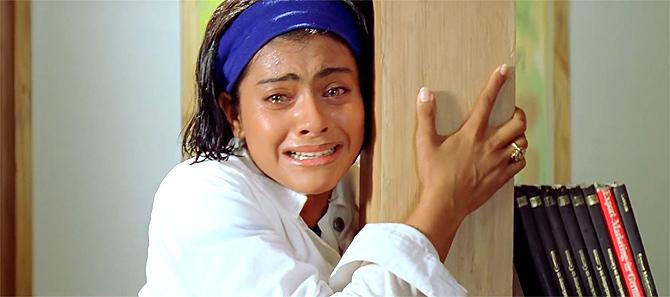 Debutant director Karan Johar's first ever stab at 'tedha love' seems a bit foolhardy in these times. And yet Kajol's wholehearted exuberance as Shah Rukh Khan's tomboyish best friend, subsequent heartbreak after he falls for the campus hottie and resurgence as his sari-clad romantic interest in the second half had us riveted and rooting for Team Anjali.
Kabhi Khushi Kabhie Gham
Kajol's loud patriotic, Punjabi, mithai seller's daughter retains all her traits even after moving to swish London suburbs.
The actress has fun with her character's tailor-made-to-get-on-the-nerves racket but knows just when to mock it and where to hold back.
My Name is Khan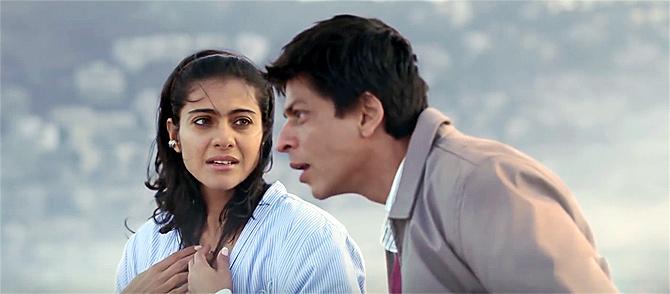 From single mom to a bereaved one, the star unflinchingly conveys the disorientation and trauma of a woman angry at and accusing of her autistic husband.
With My Name is Khan, Kajol scored her sixth Filmfare trophy and tied with aunt Nutan for holding a record number in the Best Actress Category.
Fanaa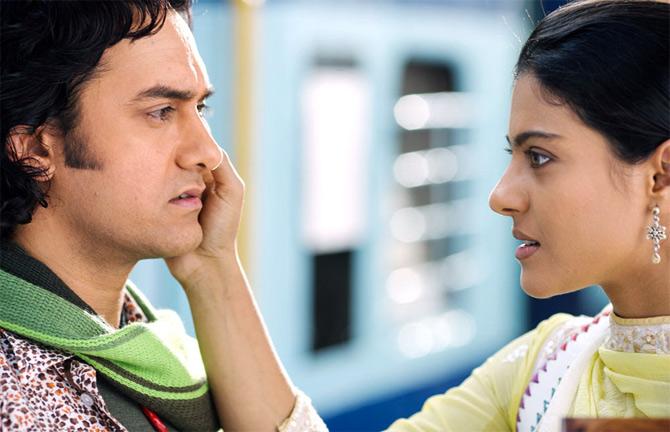 Kunal Kohli's trite drama would find few takers if not for Aamir Khan and Kajol's combined charm and intensity.
As the blind, believing girl who falls for a smooth-talker's sinister schemes; Kajol's solid, subdued delivery makes a largely phony premise a study in star power.
U Me Aur Hum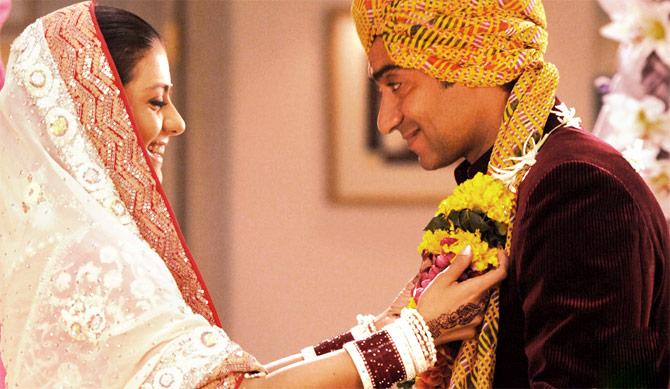 Ajay Devgn's debut as director doesn't quite come together.
What works though is Kajol's heartrending portrayal of a young woman diagnosed with Alzheimer's just as she's juggling marriage and motherhood.