Dil Chahta Hai revolutionised the language of Hindi films.
Sukanya Verma shows us how.
If you look at Dil Chahta Hai, it's just 20-something friends hanging out, pulling each other's leg, traveling to scenic locations, lounging on comfortable furniture, gorging on good food and falling in love.
Young lives are its focus without any reckless rebellion to drive home their age or exuberance.
There's a calm vibe to Farhan Akhtar's directorial debut even when it's at its most dramatic.
It's almost as if his cool-headed self spill onto the storytelling and ace cinematographer Ravi K Chandran painted it in fifty shades of blue.
From azure to aquamarine, cerulean to cobalt, turquoise to teal -- the colour of youth, coolness, serenity, wisdom is prolific on his visual palette across walls, lights, landscapes, clothes, candles and curios. Yellow, green and pink cheerfully play along its supreme shadow.
It's not just imagery.
Dil Chahta Hai revolutionised the language of Hindi films.
Be it the casual conversation and contemporary humour in Farhan's writing, Shankar-Ehsaan-Loy's sublime score, the use of sync sound, the hip styling and chic hairstyles, the slice-of-life is as attractive for its sparkling fresh look at urban friendships today as it was when it came out in 2001.
Chandran's glossy camerawork not only makes the three best friends -- Akash (Aamir Khan), Sid (Akshaye Khanna) and Sameer (Saif Ali Khan) and their affluent lives worthy of aspiration but also lends it soul by digging deeper into the surface.
We become privy to their hopes and heartbreak -- all those bold close ups of Aamir Khan (at that time in his mid 30s) and Akshaye Khanna (his exceptionally expressive face deserves a gallery of its own) lend it an intimacy and depth that resonates in our collective longing for the elusive 'chamkeele din'.
My 25 favourite frames from the film.
1.The scenically picturised title song is a complete mood in its own and summarises the essence of Akash, Sid and Sameer's friendship to perfection.
Akash's devil-may-care, Sameer's heart on his sleeve and Sid's artistic outlet outlines their individual personality. These are highlighted but do not define them or their friendship in entirety.
The more you watch Dil Chahta Hai, the more you discover them. And the title song is a journey into self-discovery, gently and privately.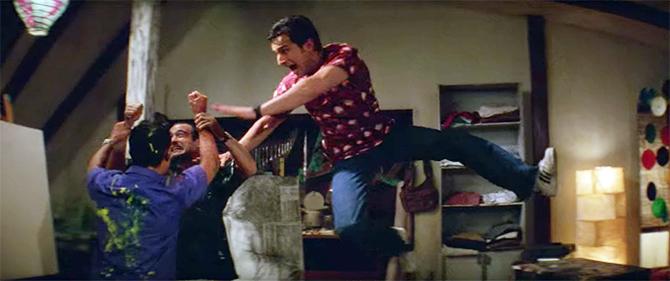 2. Every friendship goes through a stage where moving on is inevitable. But if the photo is not 3D and 'dosti is gehri', they will come around.
Akash and Sid are temperamentally different, but made from the same emotional fibre while Sameer's the proverbial peacemaker.
A light-hearted tussle between the two and the third one comically jumping in to mediate, in an early scene, is an indication of events to follow.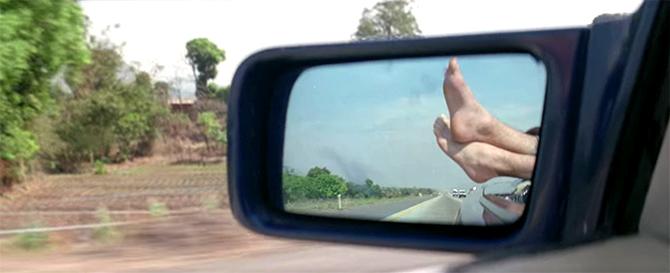 3. Footloose and fancy-free. Youth is certainly not wasted on the young men of Farhan Akhtar's first feature.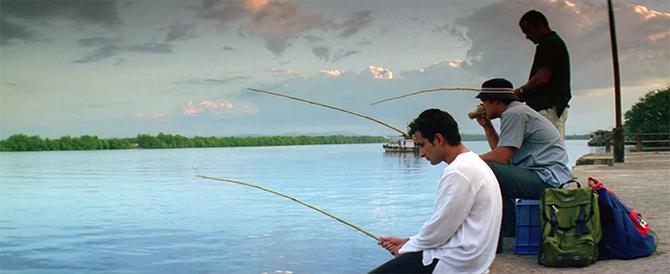 4. Out of college, ready for life, three youngsters wait and bait lady luck for whatever it plans to offer -- love they didn't plan on, love they run away from, love that was there all along.

5. A window into Sameer, Sid and Akash's soul, silence and dosti -- past (the), present (hain) and future (rahenge).
No matter how you look at it, it's a rather pleasing sight.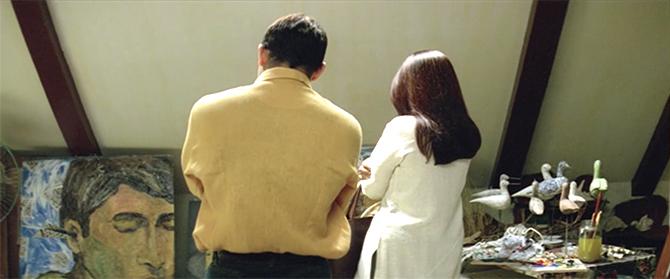 6. I've not included the said scene, but when Sid and Tara (Dimple Kapadia) first meet, he helps her move into a new house.
The heavy suitcases she's carrying are symbolic of the emotional baggage (divorce, denial of daughter's custody) weighing her down, which Sid offers to share the burden of.
But truly it is Tara's ability to read his mind that sets free the world he conceals inside -- Tumhari har tasveer apne andar najane kya kya chupaye hai?
Someone has finally discovered him in his art.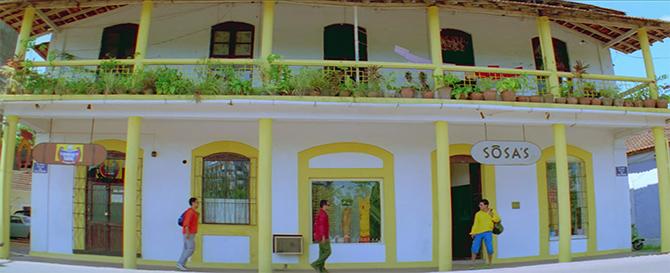 7. Dil Chahta Hai's sublime illustration of friendship inspires you to interpret scenes quite like Dimple Kapadia's insightful Tara.
Like Chandran's vibrant capture of Panjim's colourful streets reveal Sameer's always in a rush, Sid's balanced pace and Akash's the world-can-wait entitlement.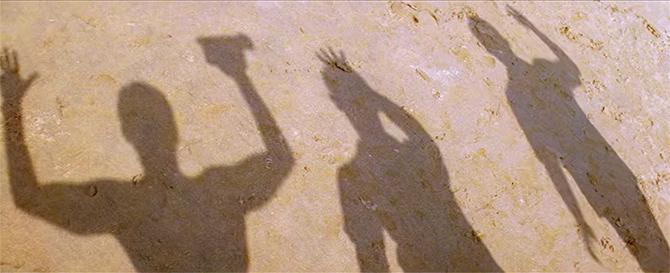 8. Shadows and smiles, for the record.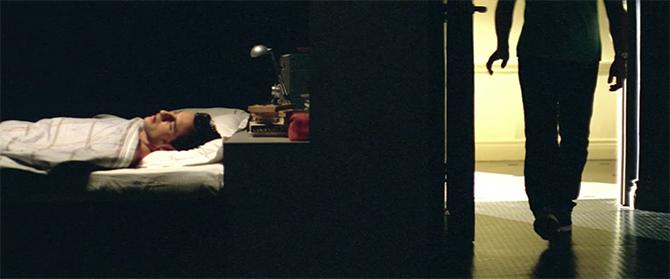 9. Akash sneakily tiptoeing into Sameer's room and rudely waking him up from sweet slumber is one of the many funny moments to occur in the room. And Chandran's imaginative way of shooting it adds to the impact of the prank.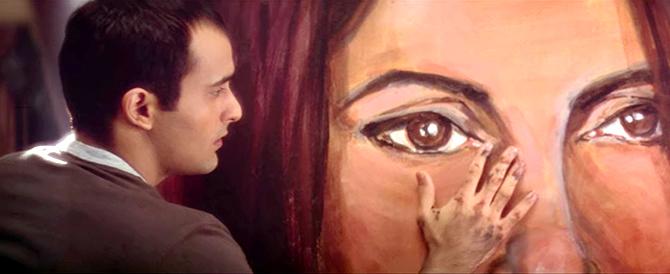 10. 'Ismein bandhan nahi hai. Aur na koi bhi deewar hai.'
The act of painting his ladylove grants Sid an intimacy that's reciprocation enough for him.
His only wish is to see joy in Tara's eyes. And breathing life into her portrait is the closest he can get to breathing life into her.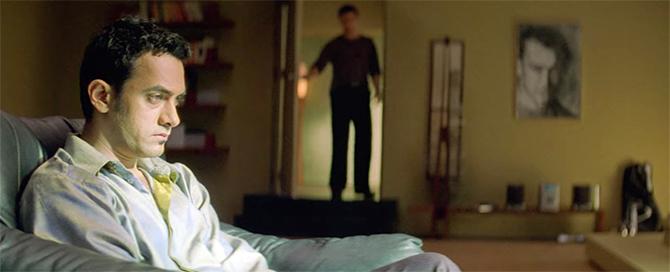 11. This frame of Sameer standing next to the friend on the wall and looking at the friend who has put a wall around him is telling.
Sid is the reason he's sulking and, in all likelihood, Sid drew that sketch as well.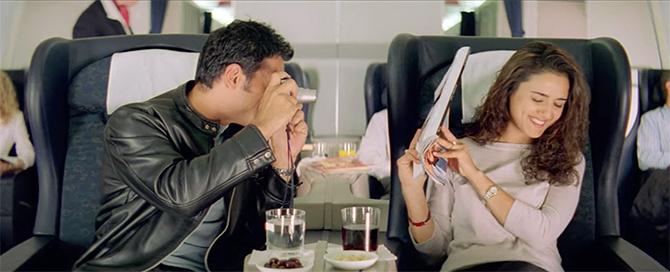 12. It's a fairly simply frame but the monochrome nature of Akash and Shalini's (Preity Zinta) playful yin-yang chemistry as he tries to capture her and she blocks his view sums it up dazzlingly.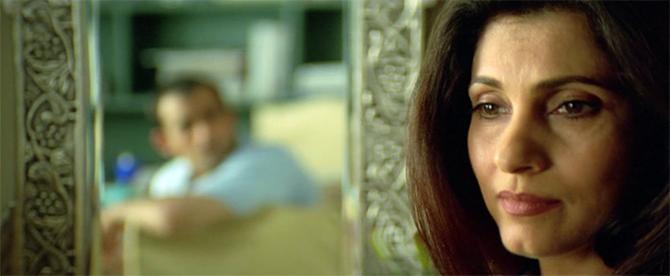 13. Sid's reflection in the mirror blurs out as Tara pours her heart out to him.
She's always the focus of their story, he's always the boy in the background. Love the symmetry of the frame and their equation.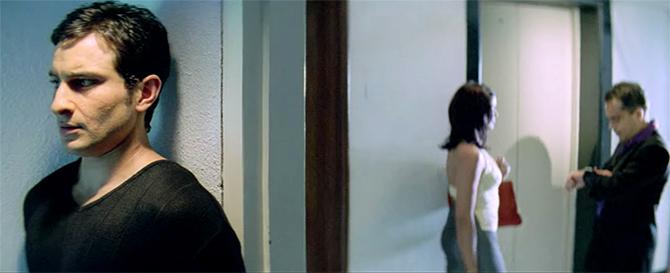 14. Saif's loony loverboy has stood the test of time wonderfully.
Of course, the mention of time is necessary when Subodh (Asad Dadarkar) is in the frame and doing exactly what he became cult for.
Superb timing, Chandran.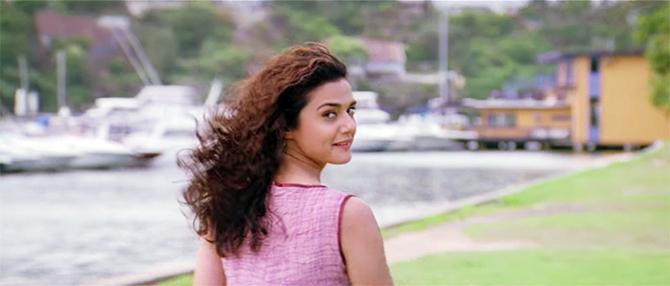 15. One word. Palat.
Two words. Preity Zinta.
Three words. We LOVE Shalini.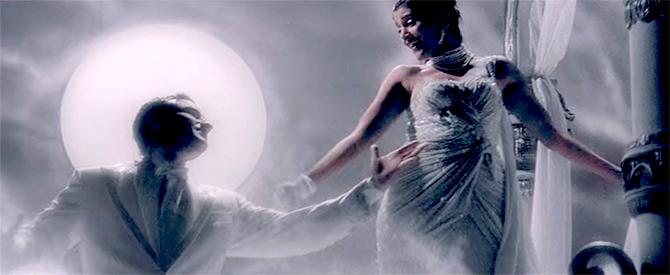 16. Saif and Sonali Kulkarni channelling their inner retro in the sequence's movie within movie format acquires a befitting larger-than-life quality in this vintage ode to black and white romance.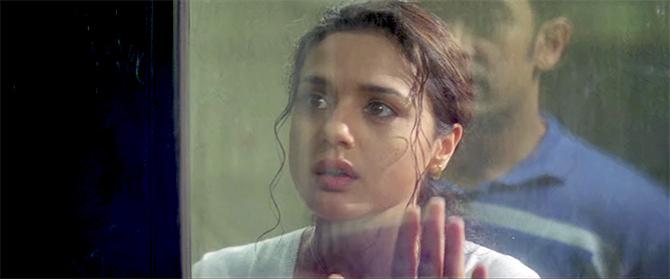 17. This is one of my favourite scenes in Dil Chahta Hai.
The moment when they realise what they mean to each other after the tube train doors shut wherein Akash gets in but Shalini is left behind.
That beautiful, confused feeling Chandran affectionately projects through this frame sends warm fuzzies across the screen.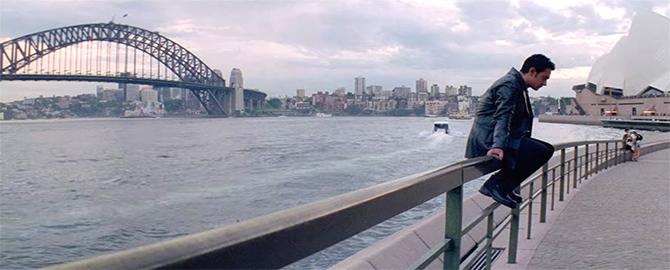 18. Tanhayee is another song rich in slickly shot, evocative imagery.
Akash's blue mood envelops Sydney's grand landmarks and makes for picture perfect pain.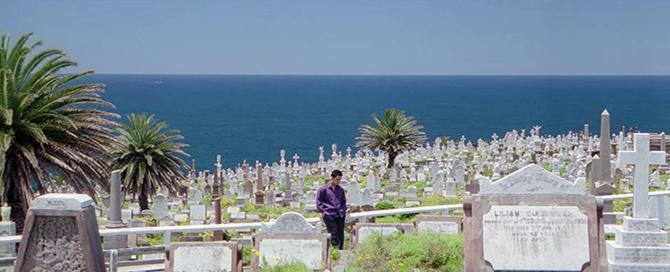 19. Feeling dead inside was never this literal. Or lovely.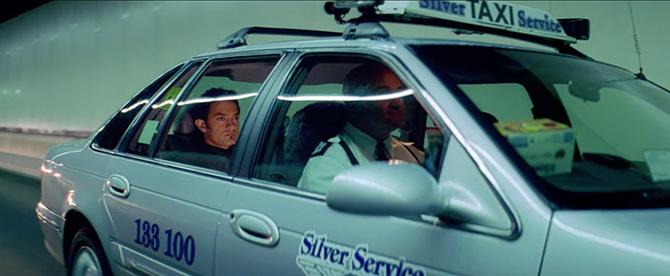 20. There's something fascinating about this image.=
A freshly heartbroken Akash appears clammed up, overcome by hurt, little fish in a big pond.
From steering the wheel of his shiny, open-aired Merc to occupying the passenger's seat of a cab, haughty Akash is feeling humbled in more ways than one.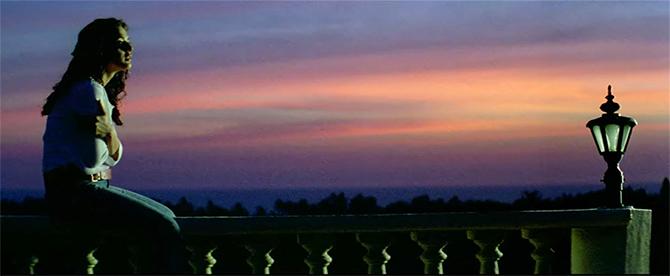 21. When the sun sets on sunny Shalini's hopes for a happily ever after.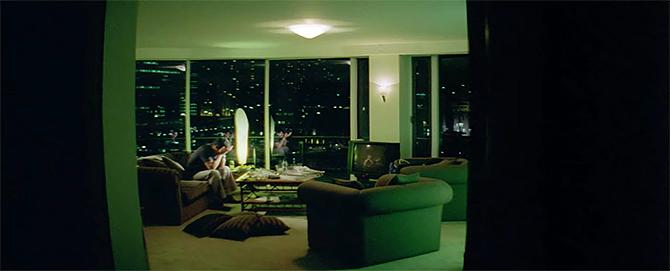 22. Tanhayee, Tanhayee. Milon Hai Phaili Hui Tanhayee -- Akash's forlorn state of mind is deftly amplified in his many reflections.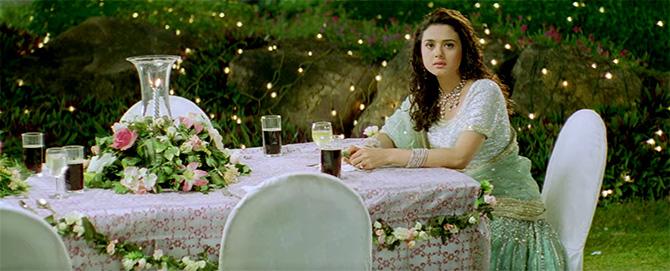 23. I don't like the way Akash and Shalini reunite.
The events leading to his cheesy proposal scene are disappointingly filmi against Dil Chahta Hai's refreshingly original voice.
The only reason I can live with it is Preity Zinta.
The actress has never looked more ethereal, the kind you'd gate-crash a wedding for.
Chandran portrays her so luminously, lovingly, it's easy to see what the fuss is all about.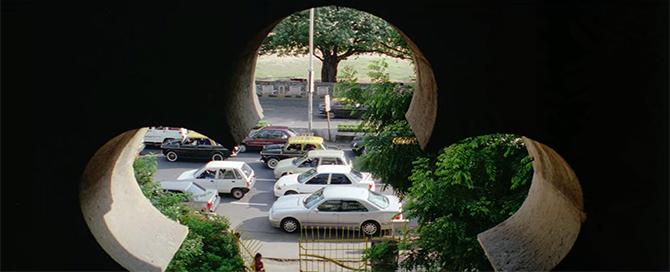 24. Akash's decision to reconcile with Sid happens when he reminiscences good old days of the troika at a traffic signal.
Looking at this moment through a trefoil is nice touch to the triad Dil Chahta Hai represents.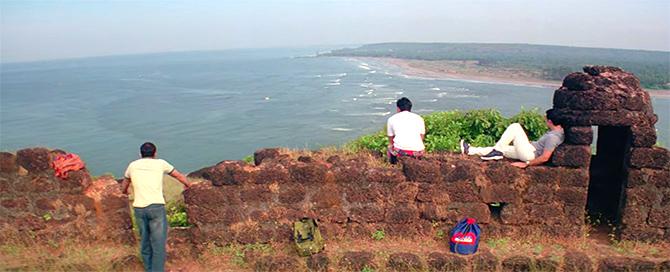 25. God bless Chandran for shooting the title song like an attainable dream.
Thousands of best friends have flocked to Goa since 2001 and recreated this iconic frame of Dil Chahta Hai at Chapora Fort where Akash, Sid and Sameer stare into the horizon and pledge 'Hum dost the, hain aur rahenge, hamesha.'
May their chamkeele din never end.