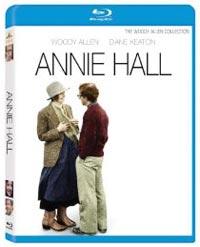 For most part of the last decade-and-a-half, Woody Allen's films did solid business only in France, Spain and Italy, but since they were made for about $15 million each, they had no problem recouping their investment after the ancillary revenues were in.
Midnight in Paris,
which was made for just about $17 million, has become quite a hit in many countries, including the United States and Canada, grossing a robust $160 million worldwide.
The film, which was nominated for Best Picture, Best Original Screenplay and Best Director in the recently concluded Oscars, and won for Allen the Oscar for Best Screenplay, is running in a few theatres in America six months after its release. It is also available on DVD and Blu-ray.
Though it is one of the most highly acclaimed of Allen's films, its reviews are not as great as for some of his earlier movies such as
Annie Hall,
which was surely seen by more people than
Midnight in Paris,
and is out on Blu-ray and DVD. Also available is a lesser success,
Manhattan.

Midnight in Paris
, Allen's biggest hit in decades, is his first Best Picture nomination since the 1986
Hannah and Her Sisters
, and his first directing nomination since the 1994
Bullets Over Broadway
. With his 15th nomination for original screenplay, Allen also extended his lead as record-holder for most writing nominations. Billy Wilder (
The Last Apartment, Irma La Douce
) is second with 12.
A briskly paced (for most of the time) romantic fantasy,
Midnight in Paris
is about Gil (Owen Wilson) who strolls the streets of Paris with his head in the clouds and walks into his own best fantasy when much of the city is sleeping. His materialistic fiancee (Rachel McAdams) and her unpleasant parents cannot understand his obsession. But Gil is having fun, having been transported to another era where he encounters the likes of Hemingway and Picasso.
'The movie's on the side of gentle fantasy, and it has some literary/cinematic in-jokes that call back to the kind of goofy humour Allen created in
Love and Death
,' notes Robert Horton on Amazon.com. 'The film is guilty of the slackness that Allen's latter-day directing has sometimes shown, and the underwritten
roles for McAdams and Marion Cotillard are better acted than written. But the city glows with Allen's romantic sense of it, and Owen Wilson has just the right nice-guy melancholy to put the idea over. A worthy entry in the Cinema of the Daydream.'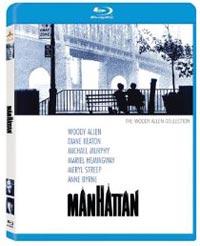 None of the three DVD/Blu-ray editions come with any bonus feature but watching the sharp Blu-ray editions at home is rewarding. One of the delights of revisiting films such as
Annie Hall
and
Manhattan
is to admire some fine artists who have faded, and a few who haven't, like Meryl Streep, whose popularity and award-winning capacity are undiminished.
In
Annie Hall
Allen and Diane Keaton are terrific, supported by a wonderful cast that includes such talents as Shelly Duvall, Tony Roberts, Christopher Walken and Colleen Dewhurst. This bittersweet romance had won four Oscars, including Best Picture.
Woody Allen plays Alvy Singer, a successful television comedian living in
Manhattan
who seemingly cannot handle romance in his personal life. Annie is a Midwestern transplant who dabbles in photography and sings in small clubs and finds Alvy interesting, but the comedian's insecurities sabotage their budding romance. When she leaves him and goes to LA, he is afraid he has lost her forever. And he decides to drive all the way to LA.
Two years after the big success of
Annie Hall
, Allen wrote, directed and acted in
Manhattan
. But the 1979 film was a small success at the box-office. Many critics did not like it, though over the years, it has acquired a cult following and could be ranked as one of the 10 best films out of the 41 he has directed.
A film about urban alienation and fractured love relationships, it has Woody Allen playing a fortyish man who hates his job and does not know how to handle his teenage girl friend (Hemingway). He also has to deal with his ex-wife (Meryl Streep), who is a lesbian and is writing a kiss-and-tell book about their marriage. He sees some hope when he meets the sexy intellectual mistress (Dianne Keaton) of his best friend.
A wry and occasionally humorous film,
Manhattan
has its own tension, drama and laughs. Like many Allen films, it reveals interesting new layers when you see it for the second or third time.