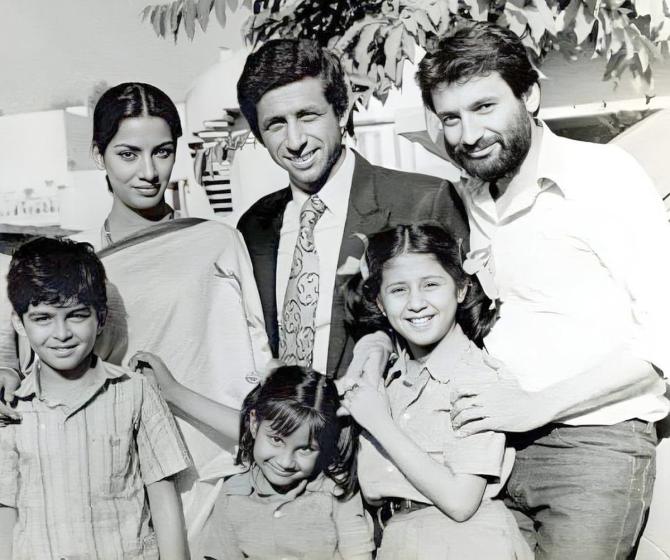 Shekhar Kapur shares a priceless throwback picture from the sets of his debut film Masoom (1983) along with Shabana Azmi, Naseeruddin Shah and child artists at the time, Urmila Matondkar, Jugal Hansraj and Aradhana Srivastav.
What makes the picture even more significant is the director's hint of a sequel.
'How did Masoom ever get made? People often ask me.. after all I had never made a film before, never studied film, never assisted anyone on the sets,' Shekhar writes.
'And yet there was so much trust and faith not only in me, but also in the process of making of the film.. by the actors, by the crew, by the producers, and by the Universe.
'No one questioned me.. and most important I never questioned myself .. Masoom was made on pure intuition.
'Intuition is probably the most important part of any creative endeavour.
'And as the offers pour in for financing for Masoom-the next generation.. I tell everyone the only way for me to even touch the emotional quality of the original film.. the film that has lasted 40 years .. is to rely once again on pure intuition.
'Masoom the Next Generation.. could be called Masoom. pure intuition.
'Are you ready?' he asks.
If a Masoom sequel is ever made, which actors would YOU recommend in the key roles? Tell us in the comments section below.