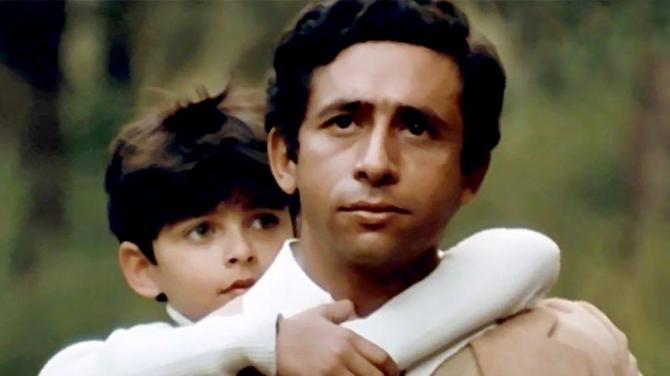 The biggest rumour of the season has been confirmed.
Shekhar Kapur is indeed directing a sequel to his 1983 classic, Masoom.
"I am directing a sequel to Masoom, but the details later," Kapur tells Subhash K Jha.
Interestingly, the film-maker did not tell anyone about the sequel when he was visiting his daughter Kaveri in Mumbai recently.
When Subhash touched base with Masoom leading lady Shabana Azmi, she confessed she was completely unaware of any sequel although she had been speaking to Shekhar every day during his trip to Mumbai.
Erich Segal's novel Man Woman And Child was converted into a timeless work of art in 1983, thanks to performances by Naseeruddin Shah, Shabana Azmi and Jugal Hansraj.
We can't wait to see what Shekhar Kapur does in the sequel, 40 years later.