'I am making movies in a jiffy because I want to work with everyone.'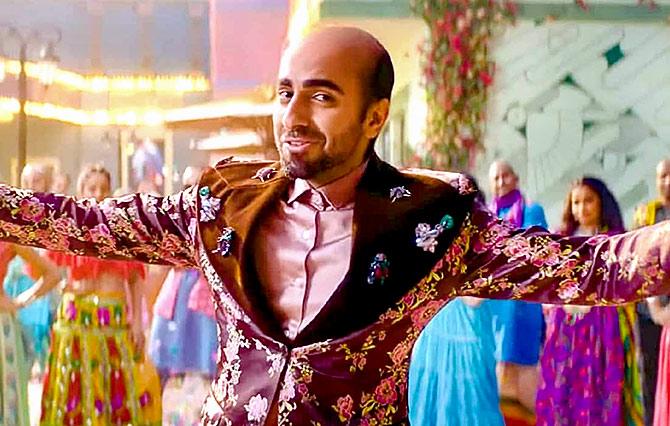 Amar Kaushik is probably preparing for yet another success party as his latest film Bala climbs closer to the Rs 100 crore mark.
The horror comedy Stree did that for him and now, Ayushmann Khurrana's hair woes are making him a lot of money!
"I just wanted to tell a story and then I felt I could include a message in it," he tells Rediff.com Contributor Moumita Bhattacharjee.
Did you expect Bala to become a hit?
The way we approached and made the story, we felt people would like it.
But until the time you shoot and edit, you aren't sure if what you thought has actually materialised on the big screen.
When we saw the edit of Bala, we realised we had made a good film.
The audience today likes all kinds of stories.
They don't care about genres. For them, it is important that they should like the movie.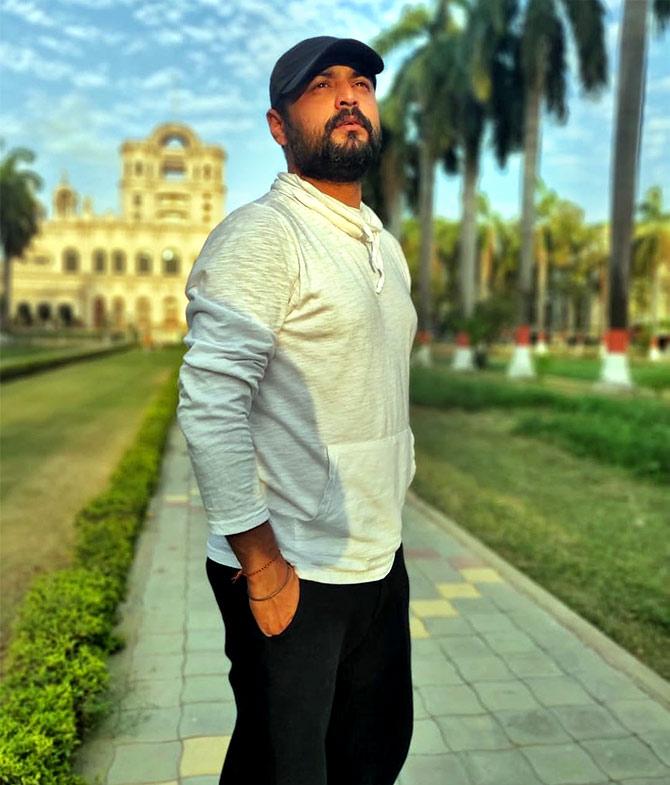 Do you think Bala will make it to the Rs 100 crore club?
Trade analysts are saying it.
Box office is important obviously, but it is also important that people should like my story.
Yami Gautam's character really stood out. Did you always know she had a comedy streak in her?
Absolutely.
The first time I met her, she laughed at some joke and her laughter was amazing.
I felt she would be perfect for the role of Pari.
We spoke about the character and she understood it perfectly.
We made her account on Tik Tok, asked her to check out the content.
The character stood out because she performed it well and also because we had never seen such a character before.
We have often labelled such characters as a woman with negative characteristics, but my point was that she isn't negative because she isn't wrong.
She knows she looks good and she wants be in that world.
If you think properly, we are the ones who have labelled them.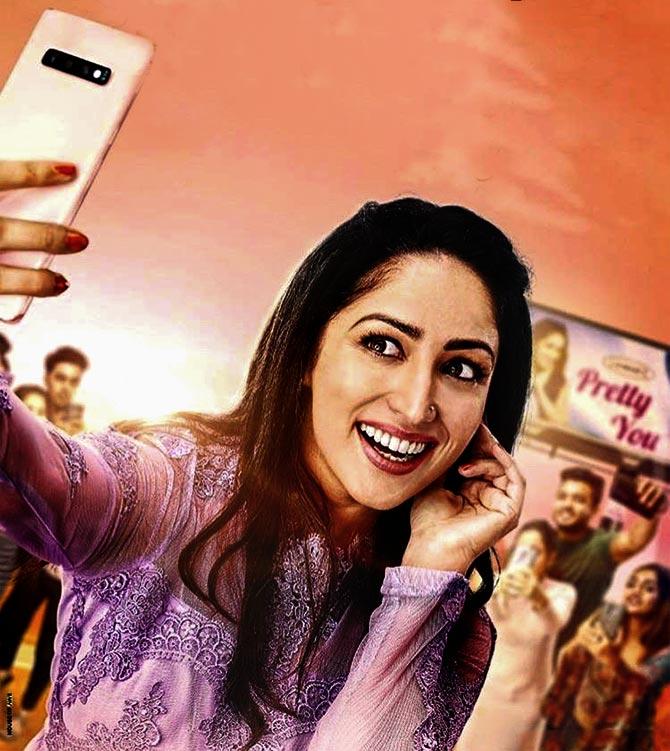 Bhumi Pednekar's look became a topic of controversy. Did you anticipate such a backlash?
I knew that when the trailer will be out, people will talk about it.
But I also knew that when they watch the movie, they would not think about it anymore.
It might not have bothered you either.
Well, it did. I wondered why you didn't go for a dusky actress.
When you cast an actor, you keep in mind a lot of parameters -- looks, performances, whether or not I can see Latika in her...
On that list, Bhumi was on top.
The way she got a hang of the character and read it, I couldn't think of anyone else for the role.
Actors need to experiment with their roles or their colour or weight. Otherwise, they will always look the same.
If that happens, there will be categories where a bunch of actors can do only one kind of roles.
And if that becomes the case, I wouldn't have selected Yami for Pari's role.
We thought let's try out this role on her because she hadn't done something like this ever.
As for the backlash, had I cast a dusky actress, they would have still complained that we remembered them only because the character demanded it.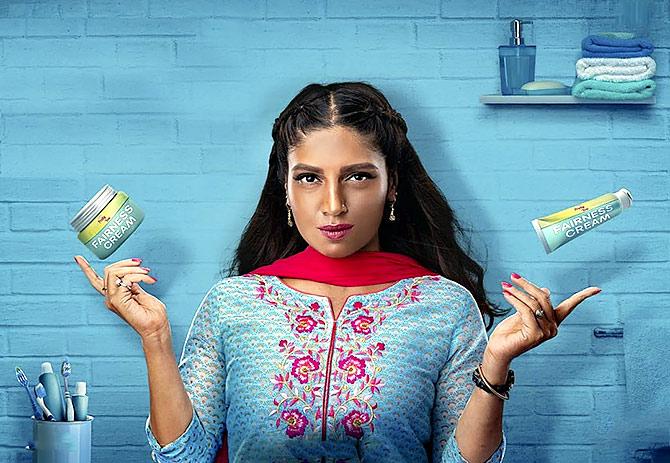 You have worked with both Ayushmann Khurrana and Rajkummar Rao. How different are they?
Both are amazing actors.
They read the characters very well and are very honest to it.
Also, they are very aware about the world around them.
There are more similarities than differences. If we talk about the latter, Raj loves to have fun on the sets. Ayushmann does too, but he keeps it limited.
Which was your toughest scene in the film?
There are quite a few.
One was when Bala removes his wig in front of the audience. It was an important scene because for the first time, he had felt a change in his perspective.
The scene was crucial because if we didn't pull it off, the whole film will go flat.
For the director and actor, it was imperative that we understand the whole Badalna kyon hai concept.
It should be hair-raising for some if not for everyone in the theatres.
So when Ayushmann cries during that scene, he was crying for real.
And all that had to come out in a scene which did not have many dialogues.
Do you see yourself in a big budget set-up in the future?
Absolutely.
I want to make a war film or a period drama some day.
I feel there is a responsibility attached to every film.
For all the films that I have made, I never thought I would be imparting a social message.
I just wanted to tell a story and then I felt I could include a message in it.
I tell myself not to look for a social message.
If the story is worth it, do it.
If you get a message around it, it's even better.
The day I realise I can make a period drama, I will definitely want to work on it.
I am making movies in a jiffy because I want to work with everyone.