'As an actor, I think about the beauty of getting comfortable in the uncomfortable.'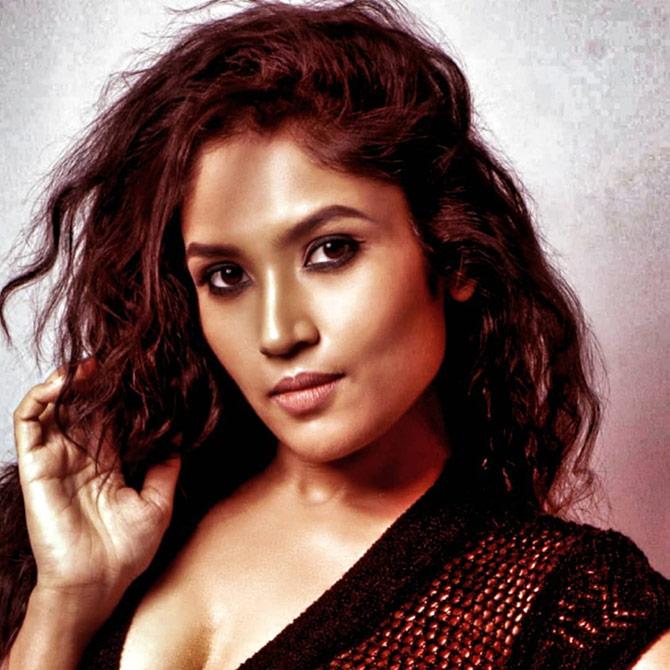 Shruti Bapna's role in Breathe: Into The Shadows had got her a lot of love and appreciation.
Shruti has entertained audiences through the years, in television shows like Saas Bina Sasural and Mahi Way and films like Wake up Sid, Mardaani 2, Gabbar Is Back and Daddy.
"A lot of things have to work in your favour to get you a lead role," she tells Rediff.com Contributor Rajul Hegde.
You play a lesbian character named Natasha Garewal in Breathe: Into The Shadows.
I am really happy with the kind of reactions coming my way.
There has been lot of love, appreciation and respect.
It's really heartwarming to see the encouraging messages from people.
The ensemble cast is being appreciated for their performances, so the entire team is happy.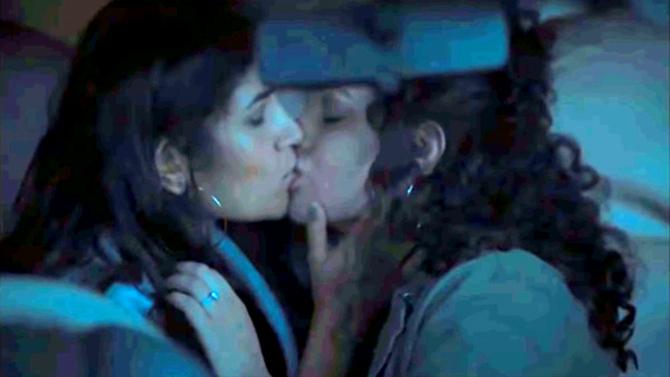 You share a liplock with Nithya Menen. Were you nervous about that?
I was told about the intimate scene during my audition.
Once I was locked for the part, I didn't really put myself under a lot of stress about it.
But I started developing the character of Natasha in my head.
I thought that once I started developing it, it would get me more comfortable.
I wanted my character to have confidence when she comes on screen.
I worked on the psychology and conditioned my mind. I actually started looking at women the way a homosexual woman would.
I started observing women differently, noticing them deeply.
As I started discovering Natasha and when we got to this intimate bit, I didn't think much. I just went for it.
As an actor, I think about the beauty of getting comfortable in the uncomfortable.
It's also an experience I probably would not have in real life (laughs).
So I took it as a challenge and went ahead without thinking too much.
Also, I knew it was a big show and would be treated right.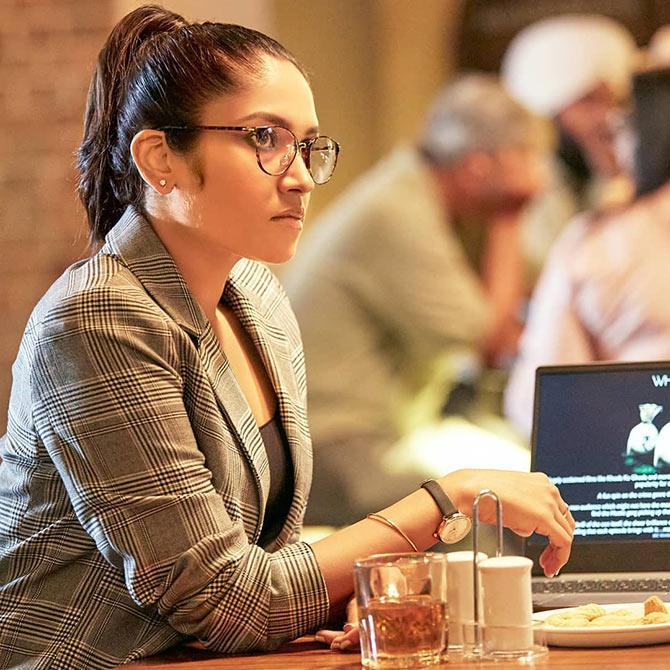 How was the experience of working with Abhishek Bachchan and Nithya Menen?
I didn't have many scenes with Abhishek. Whatever brief interaction I have had with him was warm.
It was a great experience working with Nithya.
Your character in Breathe 2 is very glamorous.
I was extremely happy with the look because nobody has seen me styled like this before.
Although I love wearing saris and I believe it is the most sensuous attire an Indian woman can wear, I am glad the audience has loved me in this look too.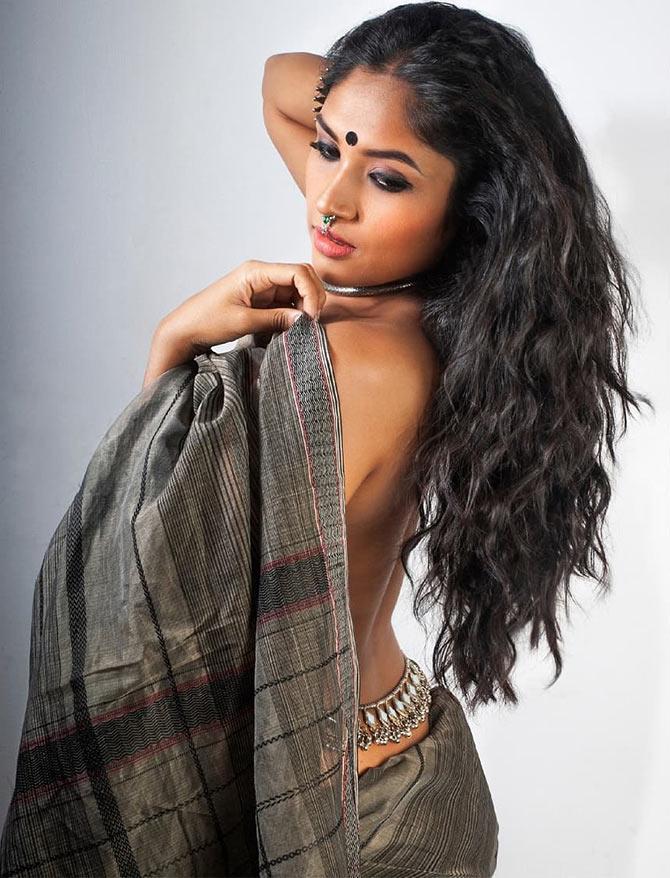 How did the transition from television to films to Web series happen?
I was doing television and films simultaneously.
TV was more to run my kitchen.
I took a two-and-a-half year sabbatical from TV and films to rejuvenate and get motivated to get back to acting.
When I wanted to restart, the Web space had started to boom.
I knew this was the right time, as I had exhausted myself doing television.
My first Web series was Verdict.
Films take a lot of time to crack, but the Web space offers you more variety. Lots of subjects which are not explored in films are done in the Web space.
Is it difficult getting good work and sustaining in the industry?
For me, yes.
There are a lot of things one needs to do besides going for auditions which I am not comfortable with.
Things like socialising and PR, and that gets you more work.
I have always shied away from these things.
I am media shy.
For me, the only way was to keep working because I knew that that would help me get the next job.
I worked on my craft, kept going for more auditions and tried to make the most of whatever work came my way.
So it has taken longer for me as compared to others.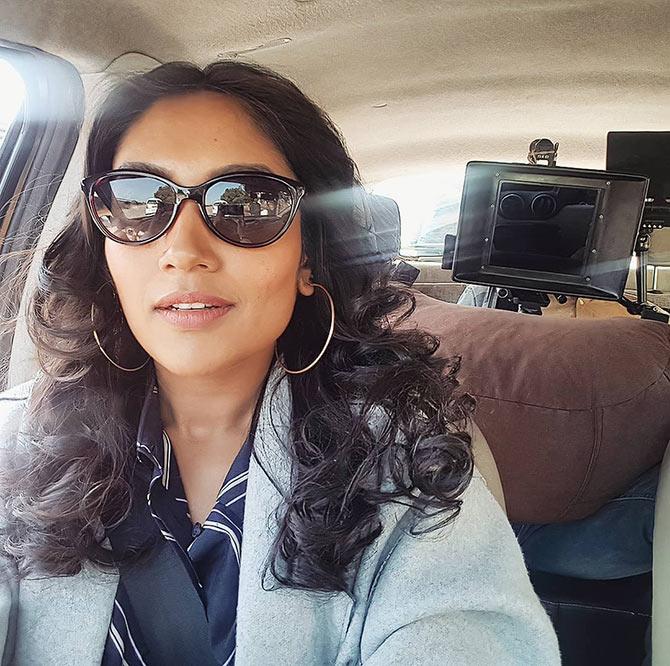 You have been appreciated for your roles, but they've been character roles. Do you believe in quality over quantity?
I didn't want to play a lead role in TV because I didn't want my face to burn out in front of the audiences.
In films, it takes time.
A lot of things have to work in your favour to get you a lead role.
That's why I kept building on characters because I knew I would be able to create my space.
Now, I am in a better position, so I would like to do lead roles from now.
Also, the kind of projects that are being made are have ensemble casts, where everybody is given equal screen space.
There is no lead, that line is blurring.
So now on, I would definitely want to do roles that put me on the poster (smiles).
How did you get into the entertainment industry?
I was born in Rajasthan and brought up in Nigeria.
I moved to Mumbai with my parents.
When I was young, I wanted to become a pilot in the air force.
I have been a performer right from my childhood, dancing and acting.
I used to love watching people's reactions to my jokes or mimicry.
When I was in college, I wanted to learn the arts and explore myself. I started doing theatre and working with renowned directors.
I worked as a voice-over artist.
Gradually, I ventured into TV and films and did character roles and cameos.
So I have been constantly trying something new.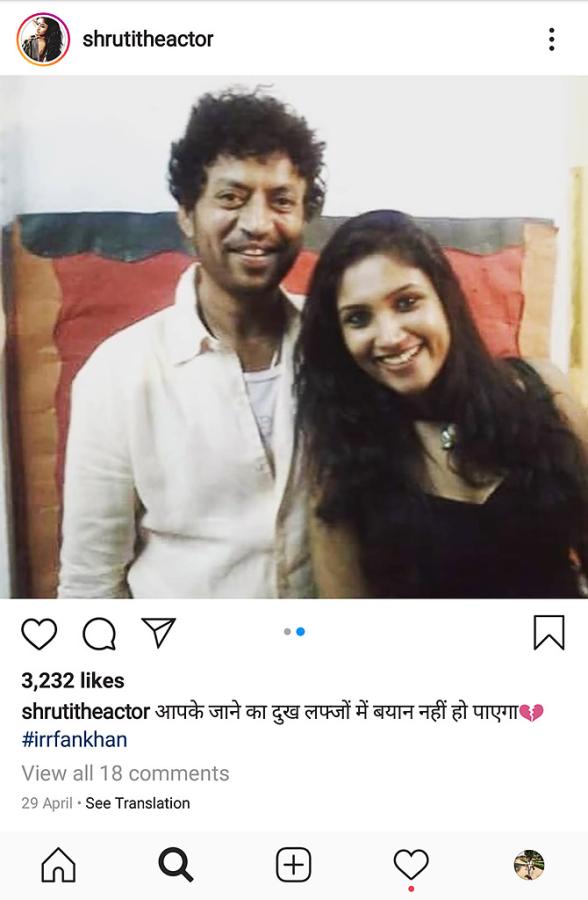 You worked with Irrfan in The Lunchbox.
I had a scene with Irrfan sir and Nawaz sir (Nawazuddin Siddiqui) in a dinner sequence in The Lunchbox.
Working with two stalwarts in one frame was the most ecstatic experience of my life!
Just being around them and observing them was such a lovely experience.
I will cherish those moments for life.
I am uncomfortable when it comes to making conversation on set. I believe that actor is in his zone.
When there are actors like Irrfan sir and Nawaz sir, I get tongue-tied. I am in such awe that I want to just observe them.
I interacted with Irrfan sir during the success party of the film. He was from Jaipur, like me.
I told him that I wanted to speak to him the day we were shooting, but could not get myself speak to him. He was like, 'Arre kyun nahi bola? Bolna chahiye tha.'
There was so much warmth in his conversation.