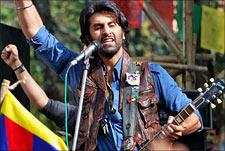 The much-praised film Rockstar had an unexpected patron on Monday evening: the ailing yesteryear star Shashi Kapoor.

Shashi, who emblazoned his name across the marquee with a series of romantic movies in the 1960s, has a very intense emotional connectivity with Rockstar. Not only does his grand-nephew Ranbir Kapoor star in the film, it has Shashi's elder brother Shammi Kapoor's last screen appearance.

And this, Shashi had to see.
"Because of  his failing health and immobility, Shashiji has not been to see a movie in a theatre for the last 10 years," says a source. "The man who brought in a new-kind of romantic hero in cinema, did international projects with the world's top directors and championed art-house cinema with historic clutter-breakers like 36 Chowringhee Lane, Junoon and Utsav, can't go to the cinema any more! Of course, he watches films at home. But for Rockstar Shashiji insisted on going to the theatre, no matter how much of an effort it took him. He had two reasons for this: He wanted to see his brother's last screen appearance, and also watch Ranbir on screen for the first time."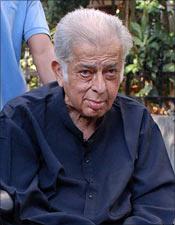 Apparently, Shashi took his beloved staffers from Prithvi Theatres to the movie with him.
Confirming the news, Rishi Kapoor said, "That's right. My uncle had not been to a theatre for more than 10 years. He went and saw Rockstar, and liked Ranbir's work. We are enjoying the response the film has had even though I am in Dehra Doon, shooting for Karan Johar's film and my wife Neetu is in New York."
Meanwhile, Rishi is miffed by comparisons between Ranbir's act in the film, and Rishi's own rockstar performance in Subhash Ghai's Karz. 
"How can you compare the two? That was another era," he says. "What I played in Karz was a conventional hero. Gao, nacho, masti karo. Ranbir has portrayed the internal turmoil of a musician. Koi mamooli baat nahin hai. Grant him the credit for choosing unconventional roles time after time. In my time, I wasn't allowed the liberty of going against my image."