'I don't want to develop a bag of tricks that I keep reaching into and repeating myself.'
'When you act every day, you start repeating yourself and that's a trap.'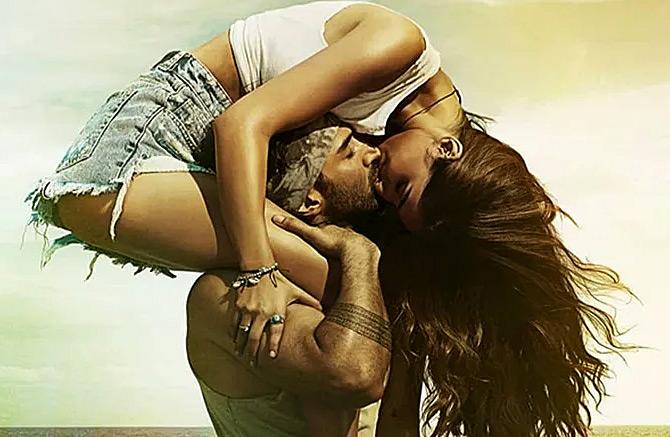 Aditya Roy Kapur last collaborated with Director Mohit Suri in Aashiqui 2, a musical which was one of the biggest hits of 2013.
After seven long years, Aditya and Mohit re-unite for the romantic action thriller Malang, up for release on February 7.
After taking some time off, Aditya swung back into action with Kalank. He now has some exciting projects on hand.
"As an actor when you act every day, you start repeating yourself and that's a trap," ARK tells Rediff.com Contributor Mohnish Singh.
How did it feel reuniting with Mahesh Bhatt and Mohit Suri?
I was excited just working with them again.
Bhatt sir was involved in Aashiqui 2 as well, but being directed by him (in Sadak 2) has been a different thing altogether.
It was a lovely experience.
With Mohit, it has been amazing. It has been seven years.
When Mohit and I were talking about doing this film, we were talking about doing something different.
He was very clear that we should not repeat ourselves.
We had done a love story (Aashiqui 2), which had resonated with the audience. He felt if we do something, we should do something different.
He wanted to explore the action space with me.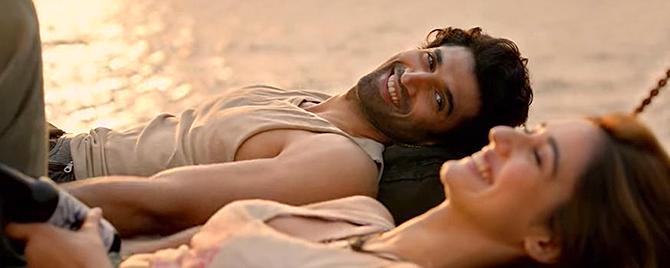 So what was that like?
It's something I always wanted to do.
I have done romantic films and after that, people look at you just for those kind of roles.
Mohit sees me in a different way.
He sometimes sees me in a way that I don't see myself either.
He felt action is something I could do, and I agreed.
I have grown up watching action films starring Arnold Schwarzenegger, Sylvester Stallone, Jean-Claude Van Damme and Jackie Chan.
I had the physicality for it, so why not?
I just needed one person to see that and that was Mohit Suri.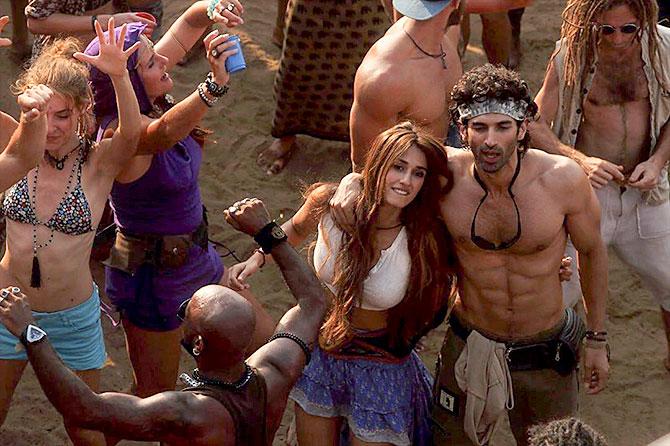 Why did you guys choose Goa to base the story in?
Mohit and I once went to a rave party in Goa -- we did not go together, but separately, around 12, 14 years ago.
So we decided to set the backdrop of the film in that world.
It's a world that has not been explored, a world that exists and is not made up.
Other writers have not experienced that world, so we wrote for a while in Mumbai then we went to Goa, spent some time there.
We took them to places and showed them that life that I had lived in my teens.
After that, we came up with more ideas.
So I am very close to this film.
Aseem Arora took all of that and wrote a beautiful script.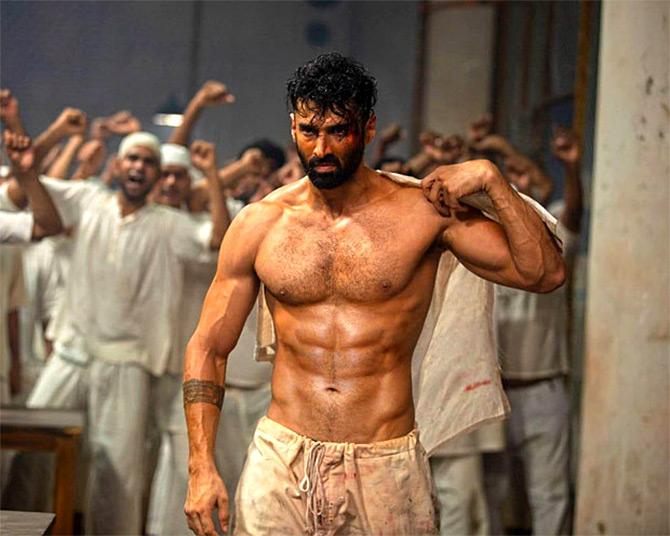 Your physical transformation has been dramatic. How did you achieve that?
This film has been extremely physically demanding.
It was just as tough to do the thin portions -- to be so lean, you have to eat very little food and yet, shoot through the day, under the sun.
And you have to look good.
So, physically, it has been a very demanding project.
I had to be on a regimented diet.
Normally, when you need to put on muscles, they say you need 10 to 12 weeks because building muscle is tougher than loosing fat.
You need to rest, you need to eat a lot, you have to lift.
We started shooting the young portion and, by the end of that, I had to slowly start building the muscle.
Then four-five days later, I had to be physically transformed for the last stage.
So I had a very short period of time to build this body.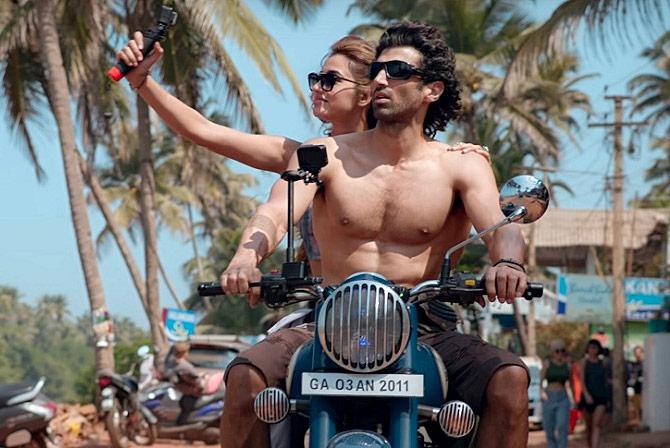 How did you motivate yourself to stick to such a strict regime?
Mohit was very clear that he would not shoot if I did not give him the body, so I assured that I would.
The fact is that you need to see the difference. If you want to convince the audience that you can beat up all these people and be this guy, you have to have the physicality to show it.
At the end of the day, I have to pat myself on the back that I got it done.
What was your mind space when you took a sabbatical?
I have never been able to bring myself to do something if I am not 100 per cent convinced.
It's not that things were not coming my way, it's just that I wasn't excited about doing them.
After a while, I started to make peace with the sabbatical.
It wasn't something I planned.
As an actor, when you know you have something to prepare for, you always have one switch inside you that is turned on. But once it's off, I started exploring other parts of life.
I enjoyed other things.
So when I finally returned on the sets after a two year gap, I was approaching acting differently.
I felt different in front of the camera, maybe because I had changed, maybe because I had grown.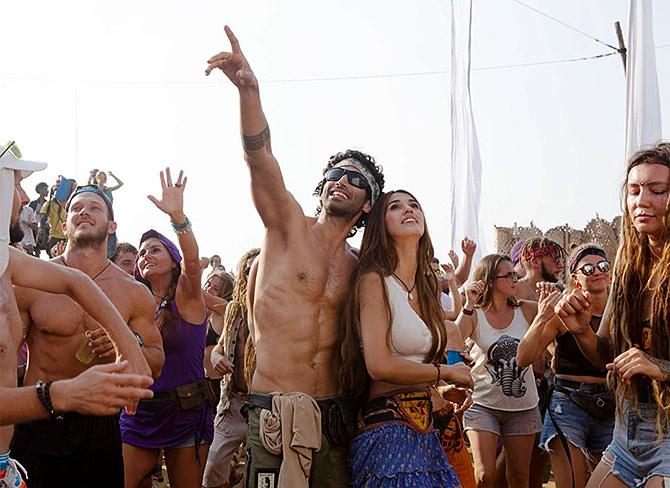 How was your comeback after the sabbatical?
Last year was lovely.
I finished three films, it was crazy busy. It was the antithesis to my sabbatical.
When it rains, it pours. I had no time and I thoroughly enjoyed it.
It's very unpredictable. No one knows what will work and what will not.
The point is that one must keep working. Being on set is the best part of this profession.
Last year, I got the opportunity to work with Anurag Basu and Mahesh Bhatt.
The stars aligned and the right things came my way. Now, I want to be busier.
Will you go on a sabbatical again?
No, I don't think so.
I think it's healthy to take a break. I realised that last year when I had no time for myself.
It's a good thing for an actor to be that busy, but it's important to recuperate and come back and be able to bring something new.
I don't want to develop a bag of tricks that I keep reaching into and repeating myself.
As an actor when you act every day, you start repeating yourself and that's a trap.
I don't want to do that.
I want to have a middle ground.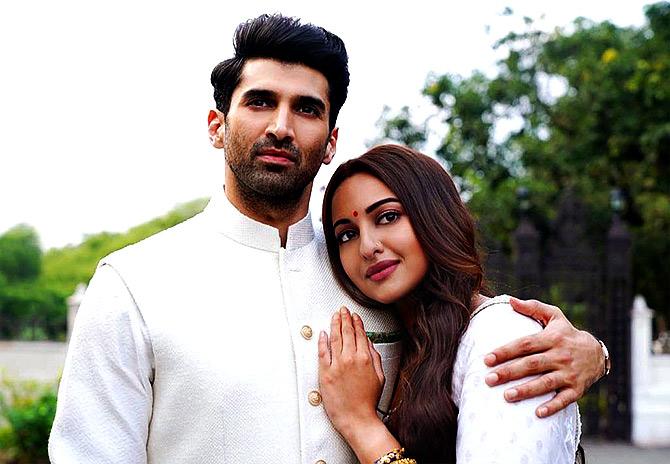 Did the break and failure of some of your films mature you as a person?
I think you do grow from your failures.
It's important to feel what you have to feel and not brush it under the carpet.
When we give so much to something and it does not resonate, it can get upsetting. But you must keep moving.
It was really nice for me that after Kalank released, I was on a set the very next day.
I was working again.
I didn't get time to think about it.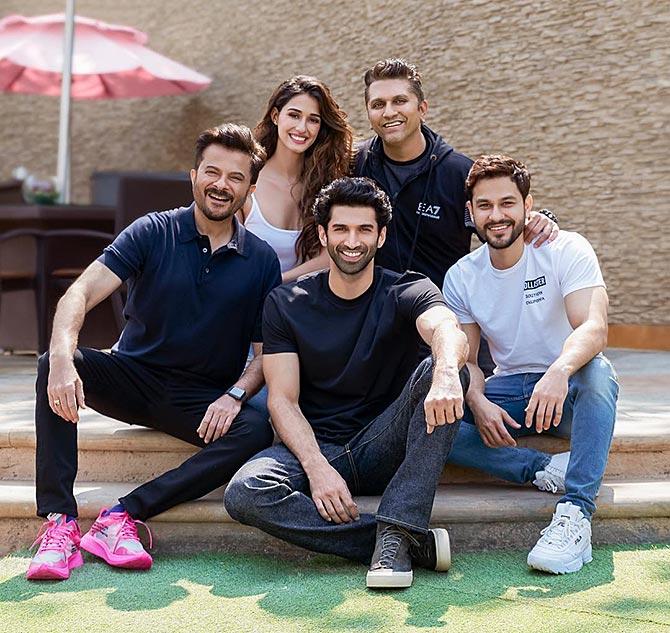 How was it working with Anil Kapoor, the youngest superstar around?
(Laughs) Everything that you say sounds like it has been said before, but it really is true.
His energy is infectious.
His approach to his work and how excited he is to do a good job, to to do justice to the film, it's really infectious.
For someone who has done something for so many years and still approaches every project with that kind of active madness is amazing.
I hope that after many years of doing this, I have half the exuberance, the energy and the wide-eyedness that he has.