And why is Nawaz getting serious?
Subhash K Jha finds out.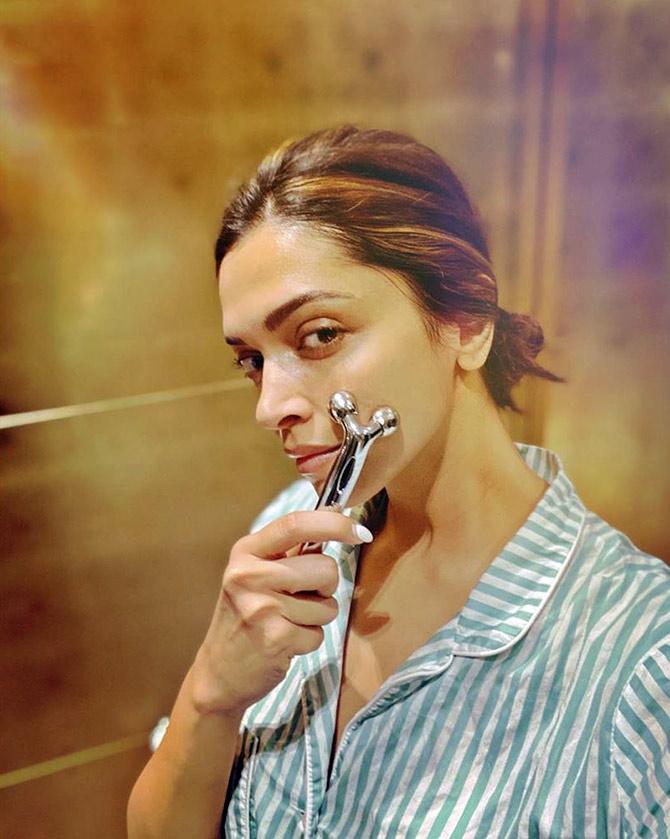 With Rishi Kapoor's passing, the remake of the Hollywood rom-com The Intern, where the late actor was to reprise Robert de Niro from the original, will need to be re-cast.
"Deepika Padukone plays the female lead in this mentor-protégé story set in the fashion world," says a source.
"For the mentor's role, the choice was between Amitabh Bachchan and Chintuji. Deepika had already done a fabulous film. Piku. with Bachchansaab. She had for long wanted to share screen space with Chintuji and the remake of The Intern was the perfect opportunity," the source adds.
Co-producers Deepika and Sunir Khetrapal are on the lookout for a senior actor who fits the bill.
The Intern released in 2015 and featured de Niro and Anna Hathaway as mentor and protégée.
***
Nawaz gets Serious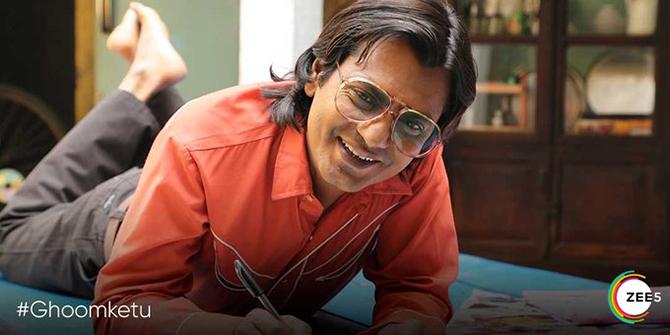 While the new normal is yet to be decided, show business is limping back to a tentative normalcy by doing work that can be done from home.
One hears Salman Khan is editing his big-screen extravaganza Radhe: India's Most Wanted Bhai at his farmhouse in Panvel, on the outskirts of Mumbai.
We hear Nawazuddin Siddiqui is dubbing his Netflix series, A Serious Man, from home.
"Yes, I am dubbing A Serious Man at home," the actor confirms. "It is time to begin work again in whatever way the lockdown allows."
Nawaz is very excited about A Serious Man.
"It is based on Manu Joseph's novel. Sudhir Mishra directs the series. I got to work with Sudhir sir for the first time. As a student of cinema, I used to hero worship his films Iss Raat Ki Subah Nahin and Hazaron Khawishein Aisi. I never thought I'd get to work with him."
***
'We are going nuts'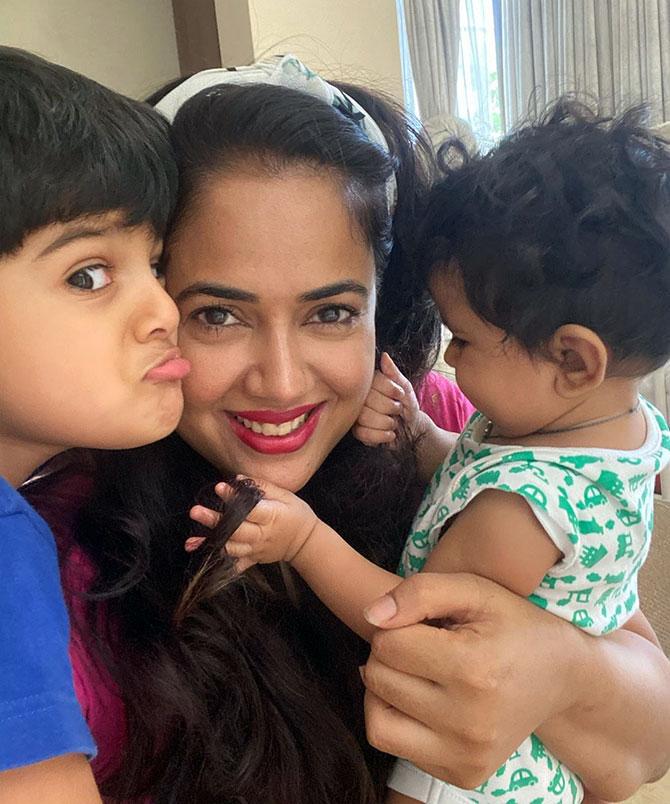 Sameera Reddy has been trying to keep her young children, aged five years and nine months, respectively, entertained indoors for more than a month during the lockdown.
Now, her nerves are on edge.
"It's our son's birthday soon and we're making him understand why he can have a party but no friends over," says Sameera.
"Both my children keep me on my toes and I think the most important thing is to make them feel safe and secure," she adds.
"It is a very unique situation so it's best to make sure they feel protected," she says.
"Secondly, would be to get them mentally prepared for the new normal. Things will be different after the lockdown and they should not feel stifled or scared. It's getting more difficult every day."
Sameera and husband Akshai Varde are sharing responsibilities towards their children at this time.
"We are going nuts handling the children, the household work and then I've my own work," she says.
"We are coping as best as we can. But you can imagine how difficult it is to keep two young children engaged indoors 24/7. My little daughter Nyra is just nine months old and she needs my full attention," says Sameera.
"My son Hans is coping with his confinement as best as he can. But how are children expected to comprehend the situation? He wants to go visit his grandparents. How do we explain to him why he can't?"
But there is a silver lining.
"The one good thing that has happened during the lockdown is that we are in this together as a family," Sameera says.
"My husband is a big help in the house. He works with my son on homeschool plus he has his own work to attend to. My mother-in-law is a rock star. I don't know what I'd do without her. So yes, we've never felt closer as a family."
"Having said that, I must say it's such a crazy situation. What to do?"