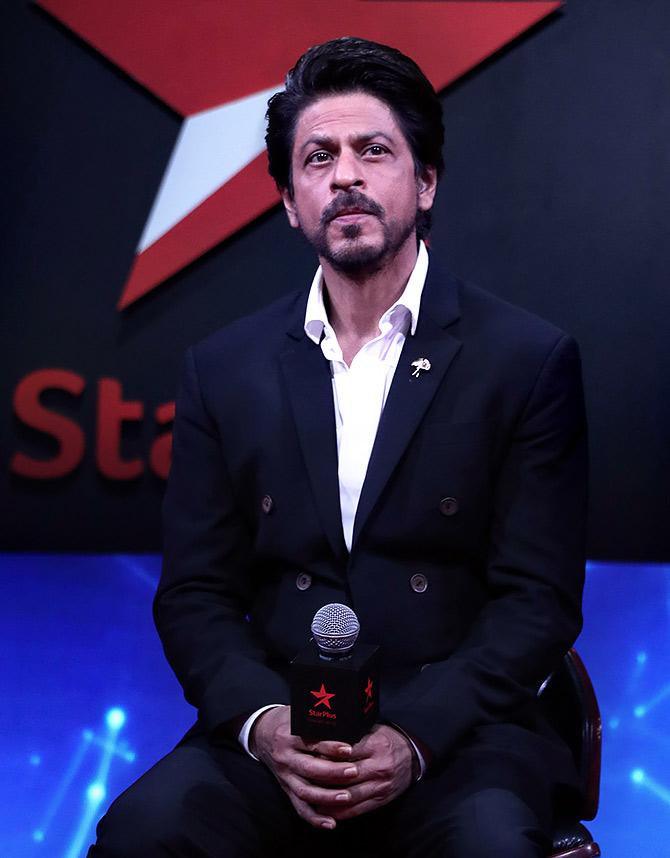 Shah Rukh Khan hopes to showcase the good things in life in the second season of the chat show, Ted Talks.
"People get inspired by good things or ideas rather than new things. A good thing or idea can be said in a funny, musical or serious way. I think there are two main aspects of entertainment, either it makes you laugh and entertain or it engages you," Khan said at the show's launch.
"Ted Talks is extremely engaging. You meet people, you talk to people, who are not only expressing ideas but are impacting lives also. It is easy to talk and give idea but it is difficult to walk the path," he added.
Shah Rukh shares his experience on the show, and tells us what impressed him the most in this video:
"There are so many speakers who have made a big change and they are not talking about goodness and social service. I get an opportunity to peep into their minds and hearts and listen to them; I am absorbing them. It has changed me as a person," Khan added.
The 53-year-old actor says his learning from the show is that any idea or thought should not be ignored as it can change the course of someone's life.
"The whole idea about Ted Talks is that they talk about the work they have done instead of us telling you what they will do. It really sounds nicer with their understanding of their subject and why they walked on this path," he said.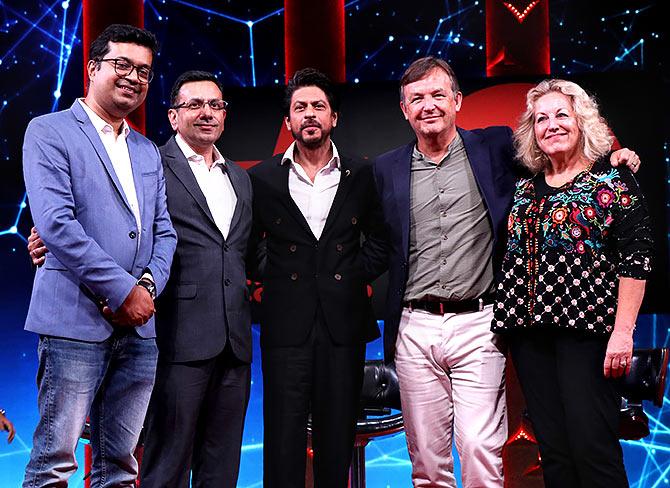 The team behind Ted Talks includes Gaurav Banerjee, president, Hindi Entertainment, Star India at Star India Private Limited, Uday Shankar, chairman of Star and Disney India, and president of The Walt Disney Company, Chris Anderson, Asia Pacific, British-American businessman and Juliet Blake, Ted Talks Head of Television.
Video: Afsar Dayatar. Photographs: Pradeep Bandekar