We saw the stars walk down the red carpet at the Nita Mukesh Ambani Cultural Centre in Mumbai over the weekend.
Interesting glimpses of how they interacted at the event.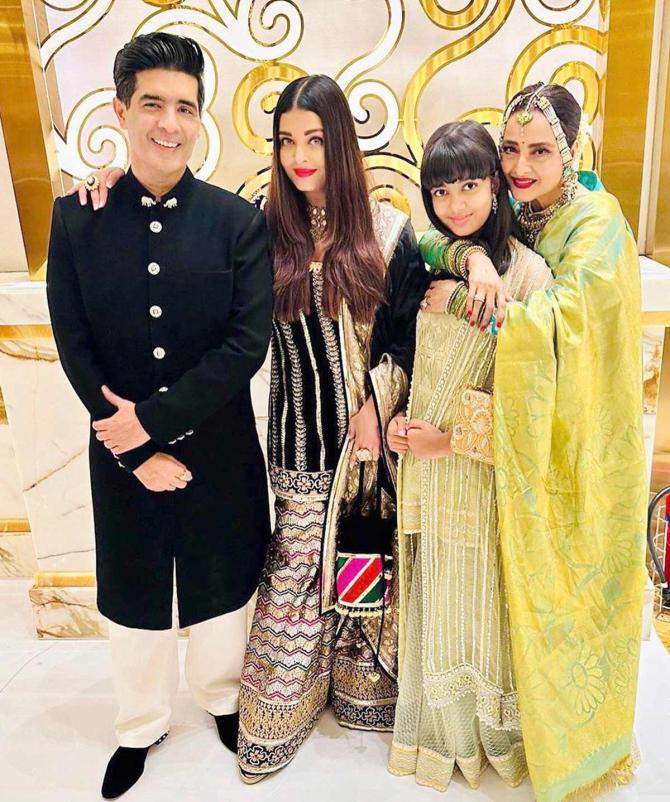 Rekha gives Aaradhya Bachchan a hug as she makes a pretty picture with Manish Malhotra and Aishwarya Rai Bachchan.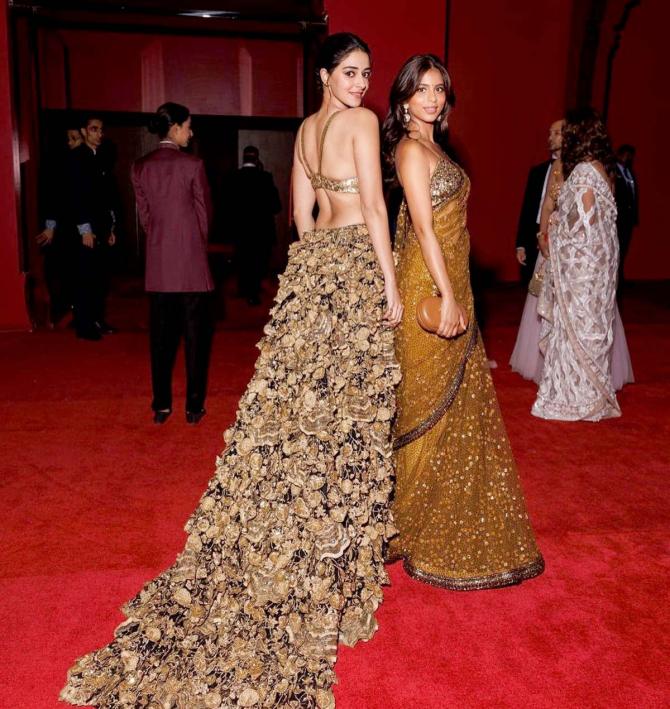 Ananya Panday and Suhana Khan wear gold for the event.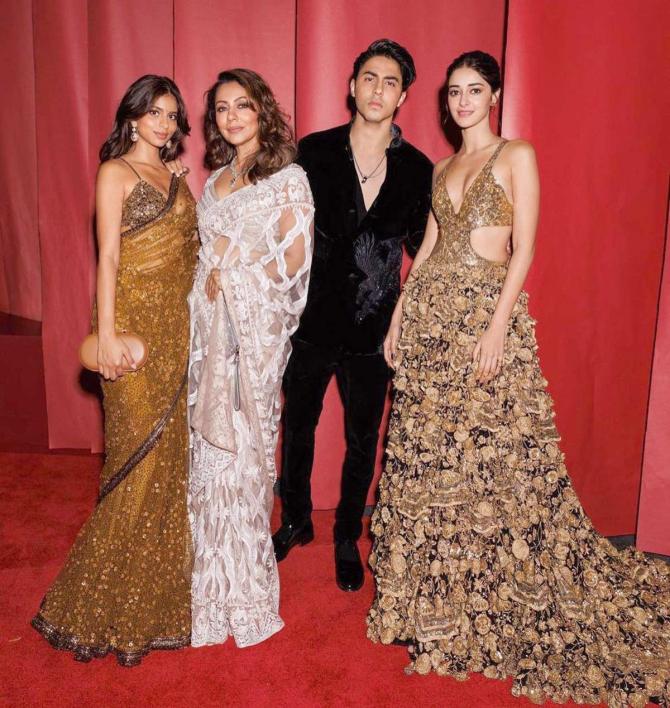 They are joined by Suhana's mum Gauri Khan and brother Aryan.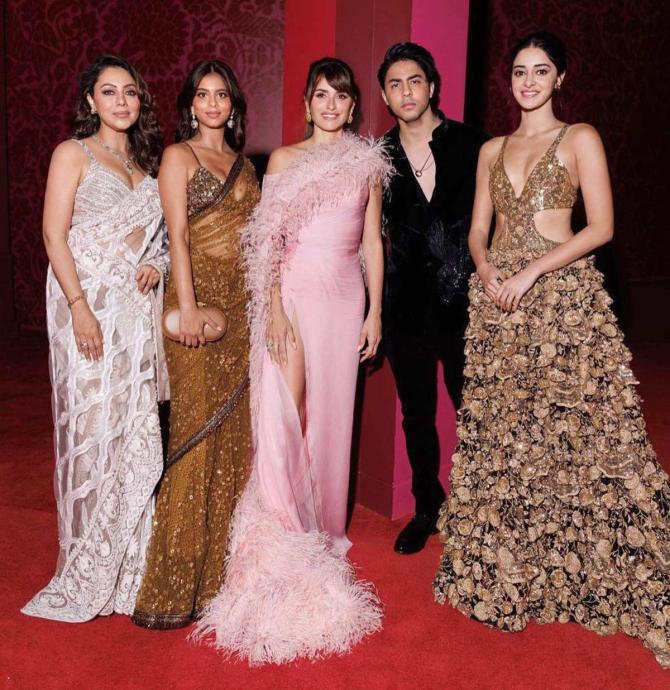 Penelope Cruz adds some international glamour to the group.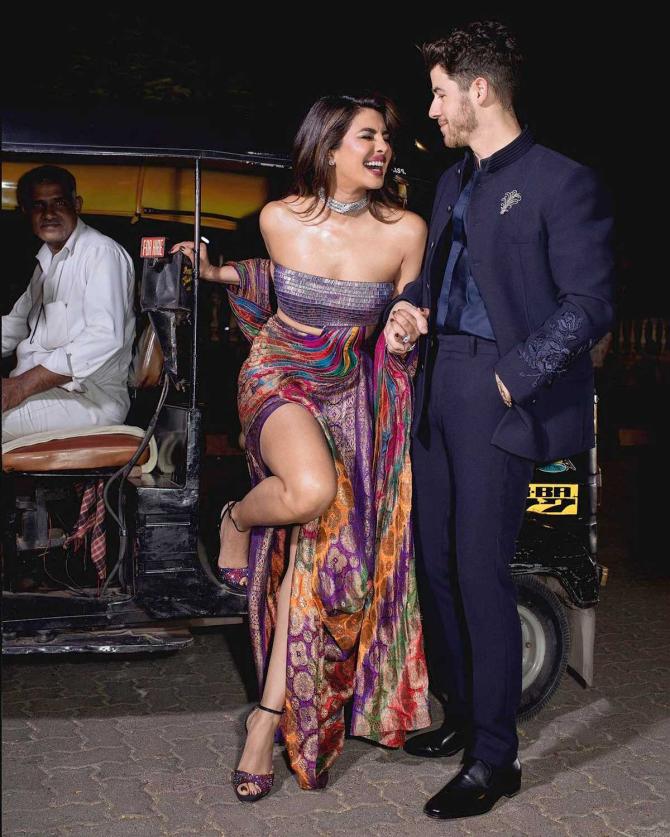 Priyanka Chopra and Nick Jonas arrived in an autorickshaw!
'Date night and a nautorickshaw... with my forever guy @nickjonas', Mrs Jonas tell us.
'Thank you @stylebyami as always for your amazing collaboration. I knew I wanted to wear an upcycled vintage look with a modern twist! So my outfit was an amalgamation of the East and the Eest! Like me!
'Thank you @amitaggarwalofficial for coming through and creating this handcrafted beauty with a story that is so apt for an evening celebrating Indian art and Fashion.
'This beautiful outfit was created using a 65-year-old vintage Banarasi patola (Brocade) saree with silver threads and a gold electroplating on khadi silk. It is paired with a sequins sheet holographic bustier to reflect the nine colours of ikat weave that the brocade is set in.
'Thank you for your genius Amit and your gifted team.
'Congratulations #NitaAmbani and @_iiishmagish for creating an incredible exhibition of the history Indian fashion at the @nmacc.india! So proud of this exquisite space and the potential it has to promote Indian Art and design.
'Ps- Also for all wondering auto uncle took the cake! Was lovely and gracious! Thank you auto uncle!'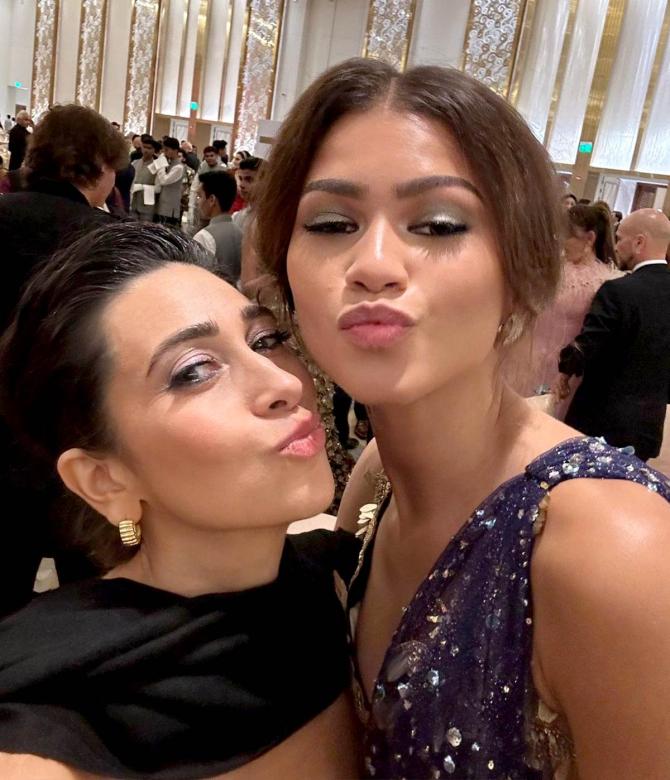 Karsima Kapoor pouts with Zendaya.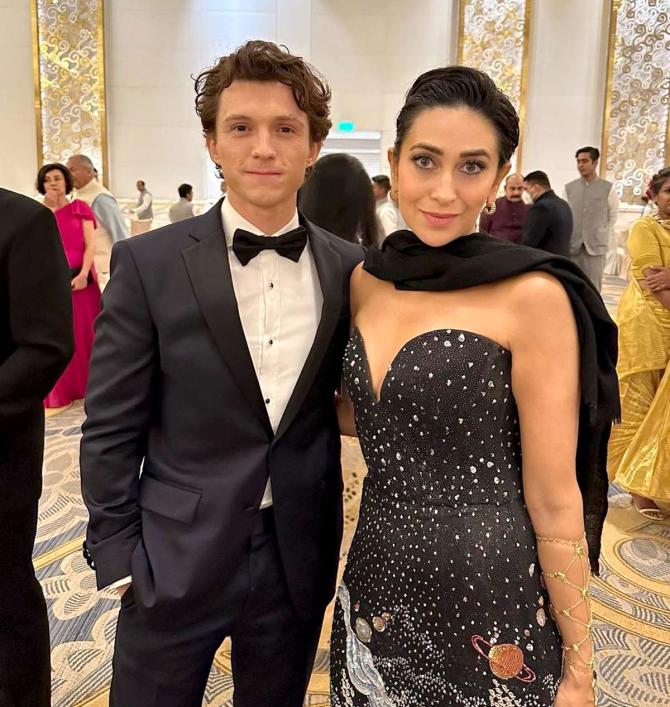 She also takes a picture with Tom Holland.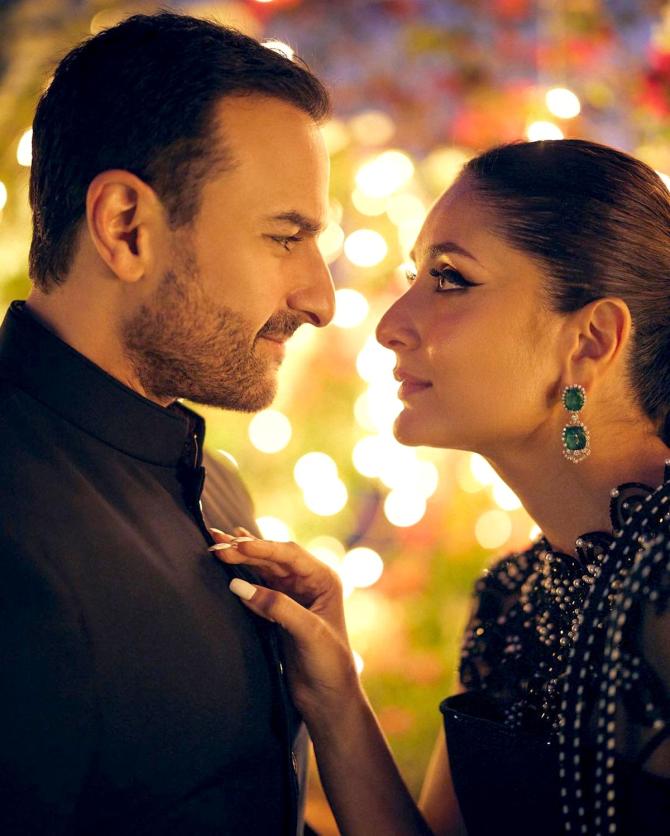 Kareena Kapoor and Saif Ali Khan are lost in each other's eyes.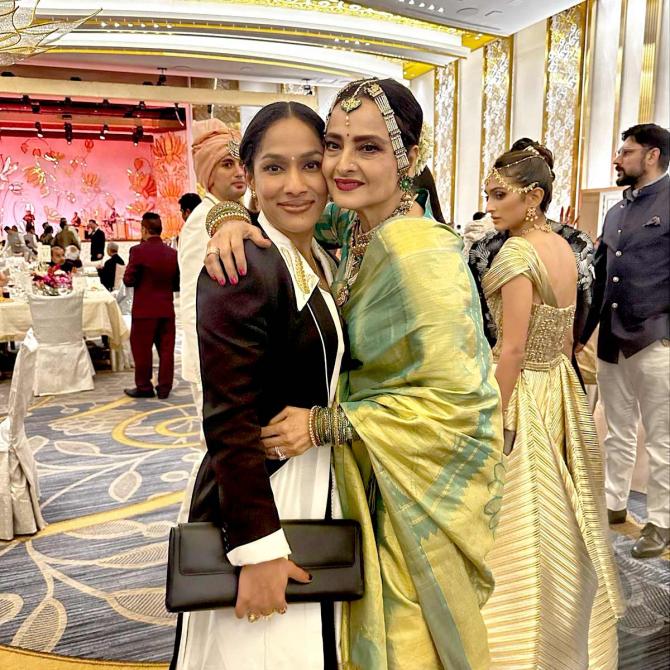 Masaba Gupta gets a hug from Rekha.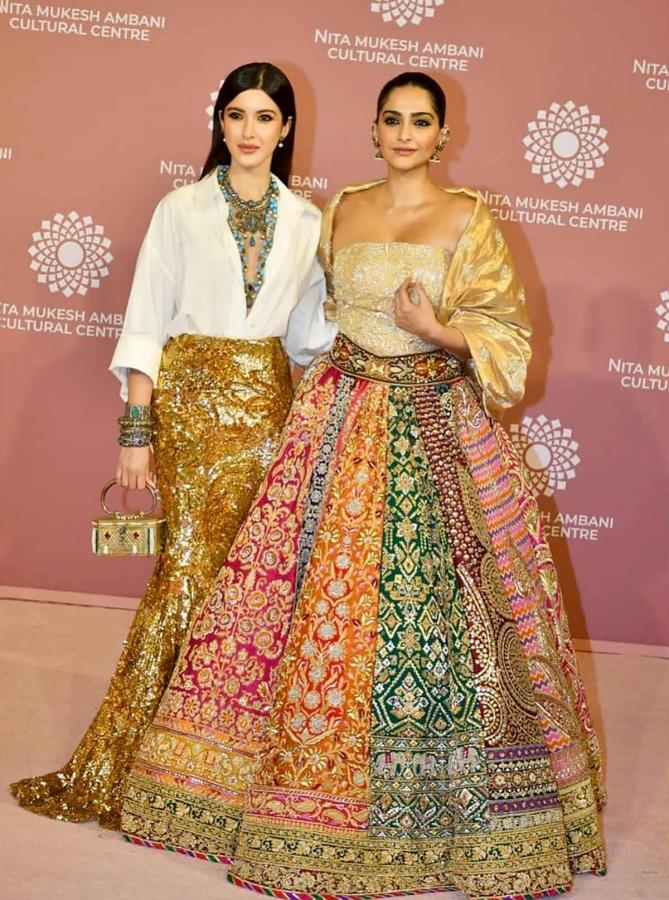 Sonam Kapoor Ahuja clicks a picture with cousin Shanaya Kapoor.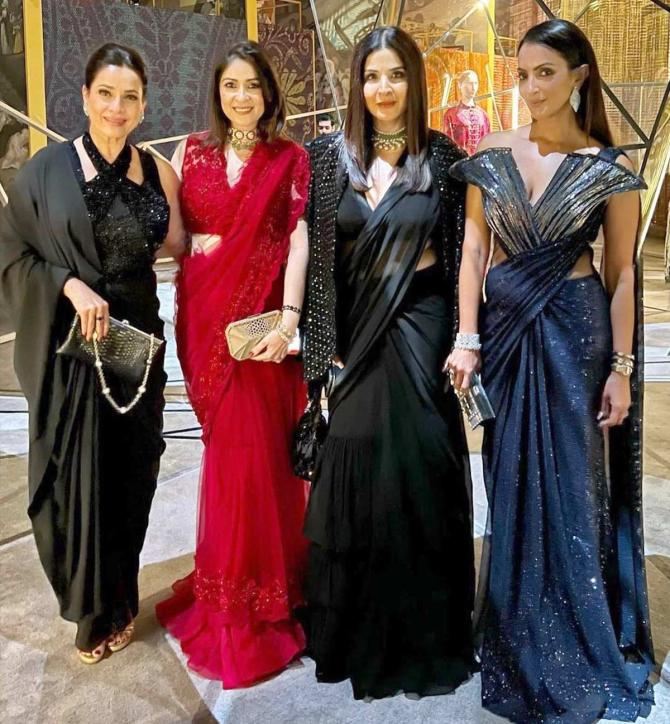 The Fabulous WivesNeelam, Bhavana Pandey, Maheep Kapoor and Seema Sajdeh get together.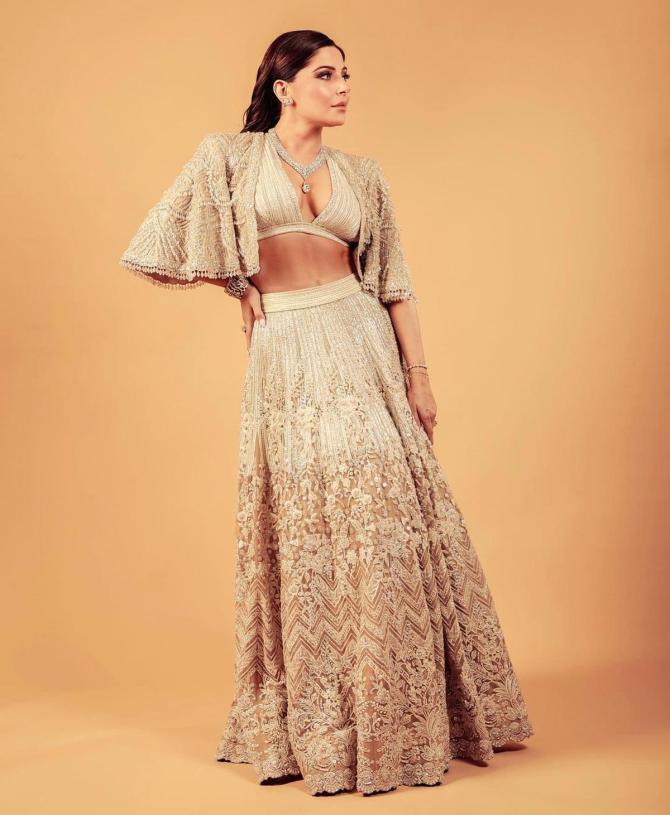 Kanika Kapoor looks stunning, doesn't she?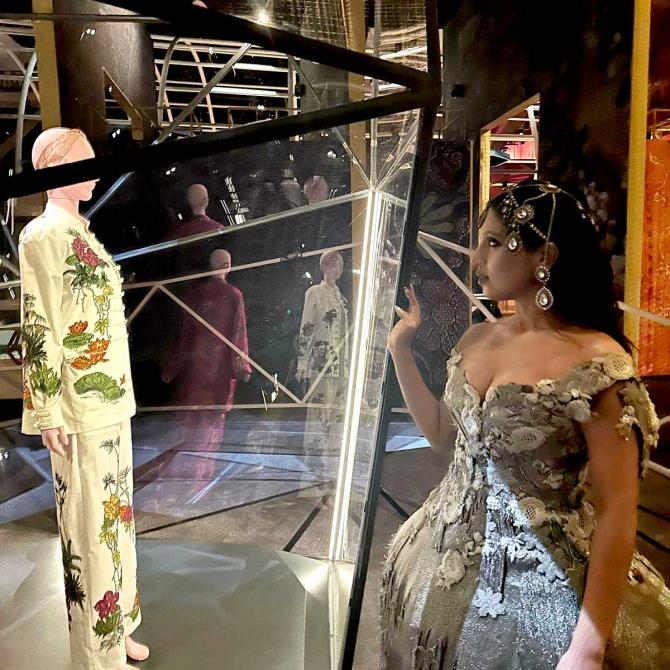 Bhumi Pednekar admires the fashion at the cultural centre.