'I wasn't getting the roles I wanted to play and the respect I thought I deserved as a senior actor, so I cut myself off from the industry for a while and moved to the US.'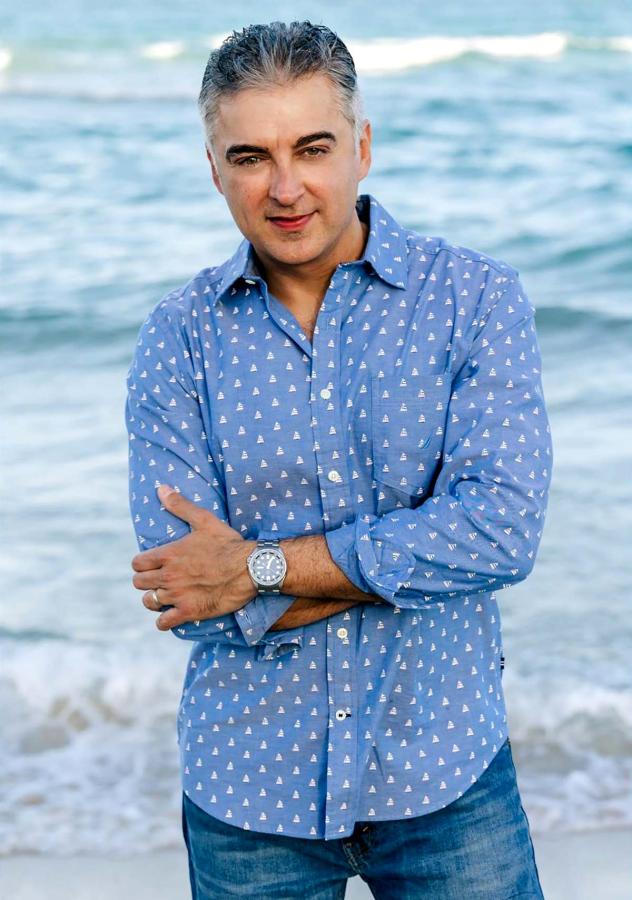 At 50, Jugal Hansraj is still a masoom boy.
The fresh-faced innocence is endearing and enduring.
Surprisingly, the actor who became the nation's darling at 11 and bagged some of the biggest projects as a hero, did not live up to the early promise.
Jugal is now based in New York, and was in India to promote his latest film, Shiv Shastri Balboa.
Shiv Shakti Balboa, a breezy dramedy with a message, produced by Anupam Kher, opened in the theatres to a heartwarming response.
Jugal Hansraj in a heart-to-heart conversation with Rediff.com Senior Contributor Roshmila Bhattacharya.
Your last film as an actor was the Vidya Balan starrer Kahaani 2 in 2016. Where did you disappear for seven years?
Well, I wasn't getting the roles I wanted to play and the respect I thought I deserved as a senior actor, so I cut myself off from the industry for a while and moved to the US.
I was a studio partner with a big production house for a few years, but even that was not creatively fulfilling.
I wrote a book, anchored a show, then Kahaani 2 came along.
I enjoyed working with Vidya (Balan) and Sujoy (Director Sujoy Ghosh) and I are still in touch.
I'm not part of mainstream Hindi cinema any more, but in 2017, I was a part of a mini-series on Voot, called Time Out. With OTT gathering steam and the gap with stars getting blurred, interesting projects are coming along.
Last year, Ronnie Screwvala's coming-of-age romantic drama Mismatched Season 2 was the Number 1 show on Netflix for several weeks.
Akarsh Khurana (director) and Rohit Saraf (co-actor) are now my friends.
Rohan Khambati, the chief AD on Pyaar Impossible which I directed, has signed me for a thriller he is making for Lionsgate.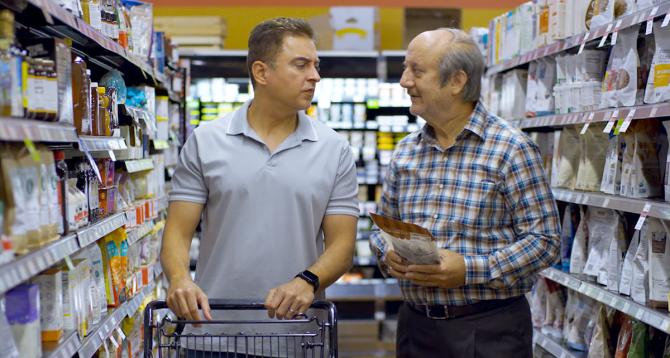 Was Shiv Shakti Balboa shot in India?
No, in the US.
It's my sixth film with Anupamji, who is like a friend and mentor. He's given me lessons not only in acting, but life as well.
He called me when I was in the US and told me I had to do his film.
I agreed immediately, but the pandemic delayed the project by a year.
Once things started getting back to normal, he set up a meeting with the writer-director, Ajayan Venugopalan, who also lives in the US.
We shot with a small crew of 35-40 people there.
Anupamji is always encouraging and inspiring.
I was transported to the days of Basu Chatterjee's Gudgudee, there was the same warmth and camaraderie on the sets.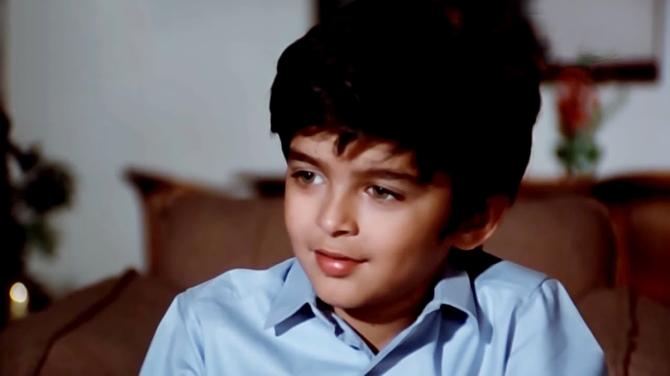 You are still remembered as the Masoom boy. What do you remember of that first shoot?
We shot that film in one go, in around 30-40 days, during my school holidays.
Naseeruddin Shah, Shabana Azmi, all of us, stayed in one house rather than a hotel, and it was great fun.
Shekhar Kapur (director) called me up recently to say he was back in the hills of Nainital and standing in front of the lake where we shot the song, Tujhse Naraaaz Nahi.
It's hard to believe the film released 40 years ago. It still seems so fresh.
You are a father now?
Yes, Sidaq is five now.
Has he seen Masoom?
He enjoys the songs on YouTube, but is still too young to watch the film.
He loves the animation film which I directed, Roadside Romeo.
Parenting him has been my most joyous role so far.
The only blip was the COVID-19 pandemic which locked us in our apartments for three-four months in the early stages and no one knew what was going on initially.
Sidaq was not even three then and it was tough on him, poor baby, not being able to meet friends.
When he could, he would cling to my legs and refuse to run around with the other kids.
But now, things are back to normal, thank God.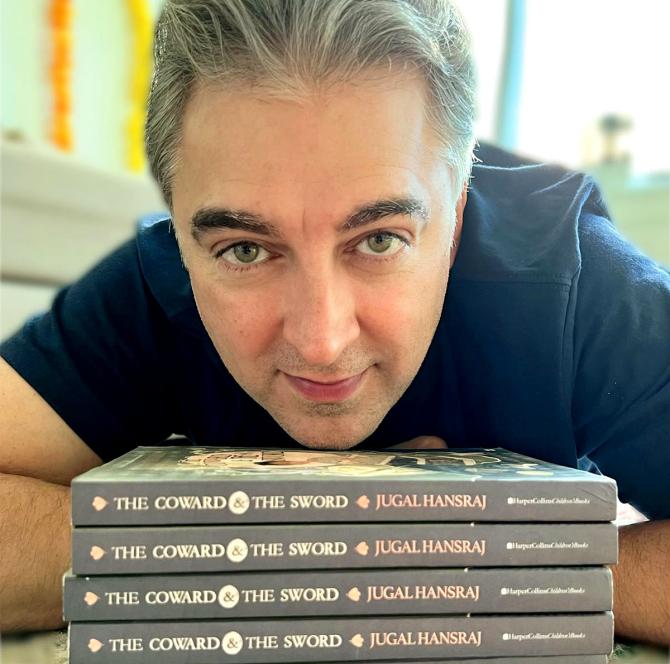 You published a lovely children's book, The Coward and The Sword, in 2021.
Actually, I started my journey as an author in 2017 with Cross Connection: The Big Circus Adventure.
Then came The Coward and The Sword.
I have integrated the concepts of Buddhism that I had learnt over the years in my writings for my son to read when he grows up.
Any more books?
I've just submitted Book 2 in The Coward and The Sword series to my publishers, Harper Collins, and it should be out later this year.
Book 3 has already been commissioned.
Someday, after all three books are out, I'd like to turn them into a film or a series.
I could direct it myself, given I had helmed Roadside Rome, or I could sell the rights to another director, who can raise a budget.
It will be an expensive project, as the story revolves around a prince and a kingdom at war.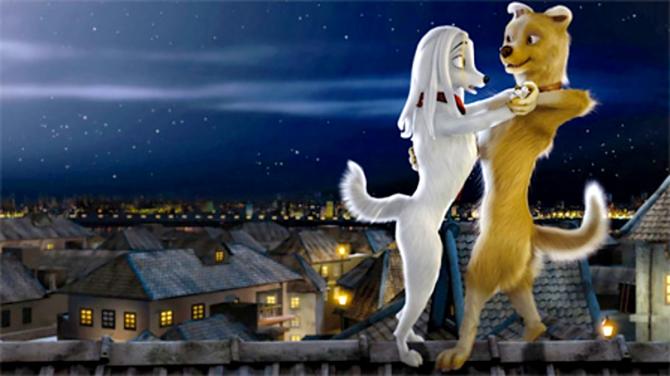 How did Roadside Romeo happen?
I worked with Yash Raj as an actor and knowing I'm an avid fan of animation films, having watched them in all languages, Aditya Chopra asked me to come up with an idea for one.
He liked the one revolving around a stray dog and suggested we turn it into a Bollywood spoof, complete with villains, cabarets and love triangles.
I jammed with Adi and Jaideep Sahni and wrote the story, screenplay and dialogues, which I then pitched to the Disney team in Los Angeles.
They loved it and green-lit the project.
By then, I had grown possessive of the characters and wanted to know who would direct the film.
'You will,' Adi surprised me.
It took around three years to make, but I enjoyed the process thoroughly and was rewarded with the National Award in 2008.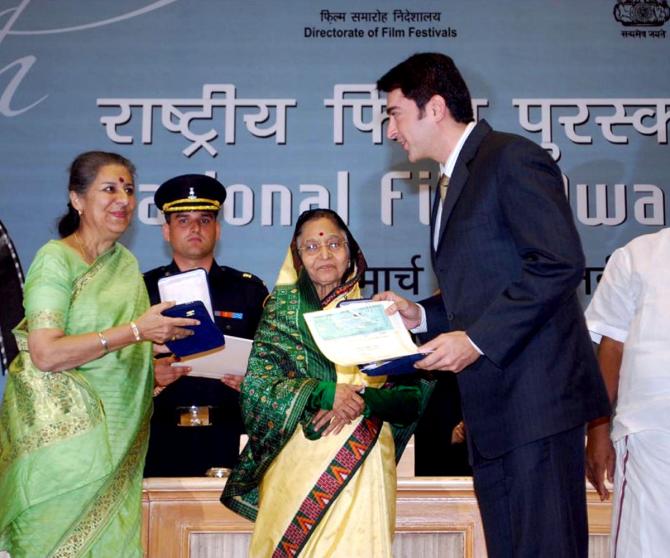 What do you remember of the National Award ceremony?
I went to Delhi for it and stayed at Hotel Ashok.
I rehearsed for the ceremony the night before, as there are a lot of protocols to get right with the other winners, including Arjun Rampal (Best Supporting Actor for Rock On!!), Kangana Ranaut (Best Supporting Actress for Fashion) and Priyanka Chopra (Best Actress for Fashion).
At the ceremony, I was standing next to Priyanka in the queue.
I had just directed her in Pyaar Impossible and when we were told she would be getting Rs 50,000 and I would be getting Rs 1 lakh as the prize money, she laughingly protested, asking why I should get more money than her.
(Laughs) I pointed out that she was an actress, while I was a director.
You became an actor before Priyanka...
(Chuckles) Yes, I faced the camera at the age of two.
I was doing still ads with Gautam Rajadhyaksha.
Then there were television commercials with big names like Shyam Benegal, Govind Nihalani, Prahlad Kakkar and Ravi Chopra to name a few.
Masoom followed, and it was both a blockbuster and critically acclaimed.
There were a lot of offers, but I come from a non-film background and my parents didn't want my studies to get affected. So they turned them down.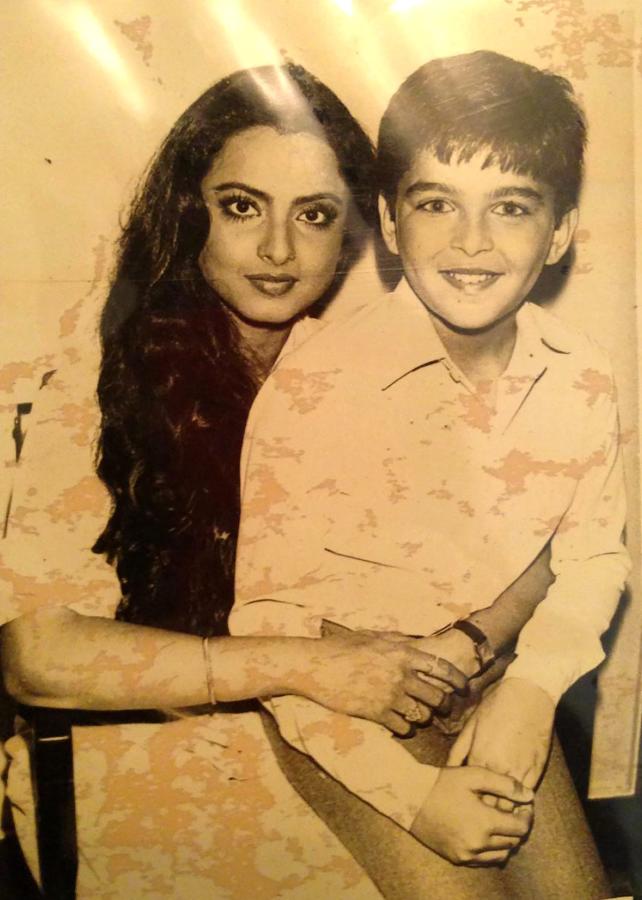 Your father Pravin Hansraj was a cricketer, right?
Yes, he played Ranji for Saurashtra, nine first class matches, and English county cricket, even though he could see only in one eye.
He is well known in Mumbai cricket circles.
After he passed away in 2014, we started a small function in his memory and top cricketers come every year to talk to young talent.
You never wanted to pick up bat and ball?
No, but my older brother Sunil played cricket till he was in college. Then he sacrificed his love for the sport to become a chartered accountant.
And you became an actor?
Yes. Soon after Masoom released, there was a call from Dharamji's (Dharmendra) office.
He came on the line to tell dad that he had seen Masoom and wanted me to do his film.
He promised that the role would be good. Most of my scenes would be with him, so he could look after me and we would shoot only during school holidays.
That's how I did Jhutha Sach which was released in 1984, a year after Masoom.
I went on to do three other films with Dharamji: Mardon Wali Baat, Loha, Hukumat, all huge hits.
He was like a father figure, making sure I had a room in the same hotel as him and right down the corridor from his room, so he could walk down and check on my family and me.