'I would rather focus on the good rather than what didn't happen.'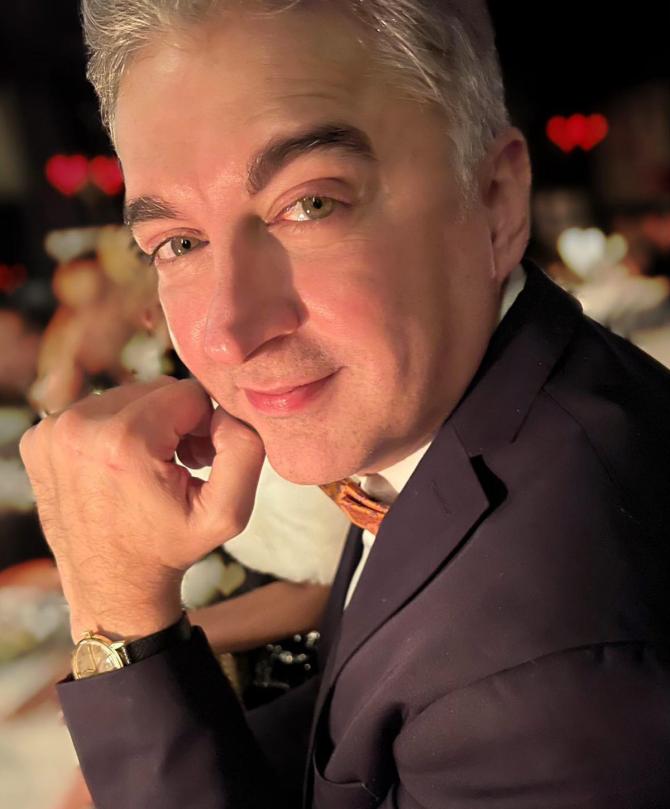 Did you know about the time when Jugal Hansraj was paid more than Priyanka Chopra?
The actor, who was recently seen in the sweet film Shiv Shastri Balboa, has no regrets of not getting his due in Bollywood.
"There are two ways of looking at it. One is to be bitter and complain because those who were once your friends no longer are. The second way, the Buddhist way, is to be grateful for all the good things that have happened to you," Jugal Hansraj tells Rediff.com Senior Contributor Roshmila Bhattacharya.
You made your debut as a leading man in Aa Gale Lag Jaa opposite Urmila Matondkar who played your sister in Masoom.
Actually, Manmohan Desai was going to launch me as a hero in a love story like Bobby. Pahlaj Nihalani too had signed me.
The first two films never got made; Aa Gale Lag Jaa was the third film I signed.
Naturally, I was nervous so it was good I had Urmila, since we had worked together. There was a comfort level.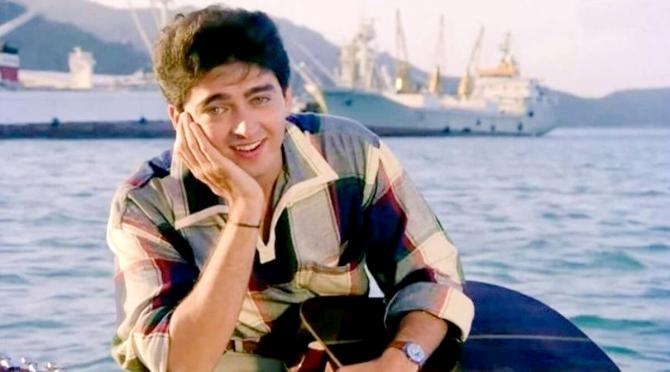 Ghar Se Nikalte Hi from Papa Kehte Hain is one of the most romantic songs I've heard.
(Smiles) I love it too and there's a story there.
I wanted to work with Mahesh Bhatt and had approached him a year earlier. He had nothing for me then, but promised to keep me in mind.
He called me for Papa Kehte Hain and when they were recording this song, invited me for the recording.
I was blown away.
Once we started shooting, I would keep asking him when we would shoot Ghar Se Nikalte Hi till Bhattsaab, who treated me like a kid, had to tell me to 'shut up'.
It was four-five days after we had reached the Seychelles that I was informed we were filming the song the next day.
We were all staying at a beach resort and early morning, at around 5 am, I excitedly went knocking on the doors of Bhattsaab, the DoP (Director of Photography) and other members of the team, telling them to wake up.
I was on the set by 6 am, but it was a long wait as my portions were shot only after lunch.
Mohabbatein was your big break as an adult actor. What memories do that film bring back?
(Laughs) Doing a song with a fractured leg.
I was so excited to have landed a Yash Chopra production because though I had been working with acclaimed directors, they were small budget films. I had been dreaming of working on a big set with beautiful people for years.
I was the senior-most among the six students, but Adi (Aditya Chopra, Director) wanted me to attend acting workshops and I was happy to learn with them.
Shooting was smooth when halfway through Aankhen Khuli, I fell and suffered a hairline fracture.
For two days, I sat with a huge plaster while Adi continued shooting with the other actors.
On the third day, after a heart-to-heart chat with my doctor, who assured me that he would be there in a jiffy to give me a shot if the pain got unbearable, I returned to Mehboob Studio.
I couldn't wear shoes, so I wore a black sock and Farah (Khan, choreographer) would rehearse with the others and only call me during the shot.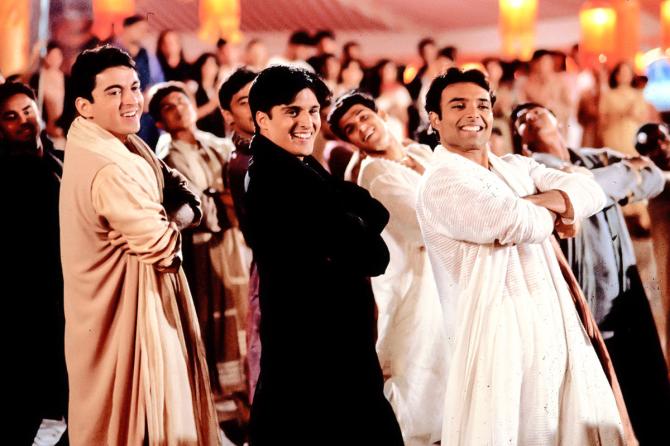 Five years after Mohabbatein, in 2005, one saw you in a Telugu film, Soggadu, later remade as Ajab Prem Ki Gajab Kahani.
Yes, it was a big film, produced by Daggubati Suresh, D Rama Naidu's son, under his banner.
It was a nice romantic film, with a very professional unit who wrapped it up in 25 days.
It was fun even though everyone was speaking a different language on the set.
Unfortunately, the film didn't do well and my career down South never took off.
In Hindi films too, despite so much promise and sky-high expectations, you crash landed. What happened?
I was signed by all the top film-makers, like Yash Chopra, Subhash Ghai, Yash Johar, Raj Sippy, Ramesh Sippy, Mukesh and Mahesh Bhatt, Jyotin Goel, Anil Sharma, Mahesh Manjrekar and Ram Gopal Varma.
Those days, there were no contracts, you just made a verbal commitment and shook hands to seal the deal.
But around 30-35 of these films didn't get made, including the ones with Manmohan Desai and Prakash Mehra.
Among them were two films that I was to direct.
To direct?
Yes, Farhan Akhtar had liked a script I had written, a remake of an old black and white Italian film, and he was going to produce it.
But there was an issue over the rights and the project fell through.
Then there was a film I was supposed to direct for Ashutosh Gowariker's production house.
I was looking forward to it, but even that did not work out.
Eventually, I took up a job with a studio in a creative position and left the scene because nothing was happening.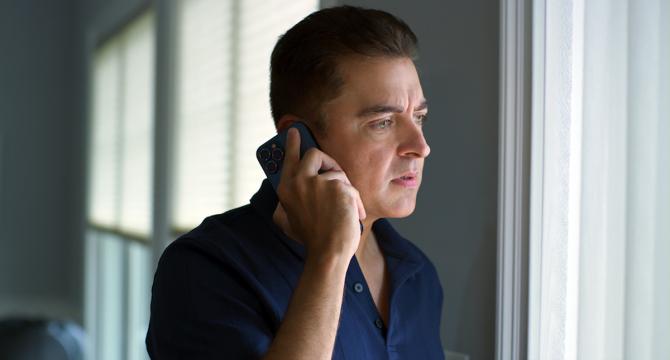 Now you are back?
I am now a freelancer based in New York.
I take up select projects for which I come down to India.
I still have a home in Mumbai.
Any regrets that you didn't get your due?
There are two ways of looking at it.
One is to be bitter and complain because those who were once your friends no longer are.
The second way, the Buddhist way, is to be grateful for all the good things that have happened to you.
I got to do Masoom, one of the most memorable films of all time, with Naseeruddin Shah, Shabana Azmi and Shekhar Kapur.
I got to work as a child actor with Dilip Kumarsaab who was extremely fond of me and we chatted for hours.
I worked with all the biggest ad film-makers and many of the biggest film-makers after I grew up, like Mahesh Bhatt, Aditya Chopra, Basu Chatterjee and Sooraj Barjatya.
Sooraj Barjatya?
Yes, I had done a film with the Rajshri banner as the solo hero, Hum Pyar Tumhi Se Kar Baithe.
It was directed by someone else (Mohan Singh Rathore), but some portions had to be reshot and Soorajji stepped in.
So I got the pleasure of being directed by him for 15 days.
I got to direct a film myself for Yash Raj and Walt Disney that won me the National Award, and another that featured Priyanka Chopra.
I have collaborated with some of the greatest actors.
I would rather focus on the good rather than what didn't happen.
Everyone can't be Shah Rukh Khan. He's one in a million, and deserves all the success because he is not just talented but works really hard too.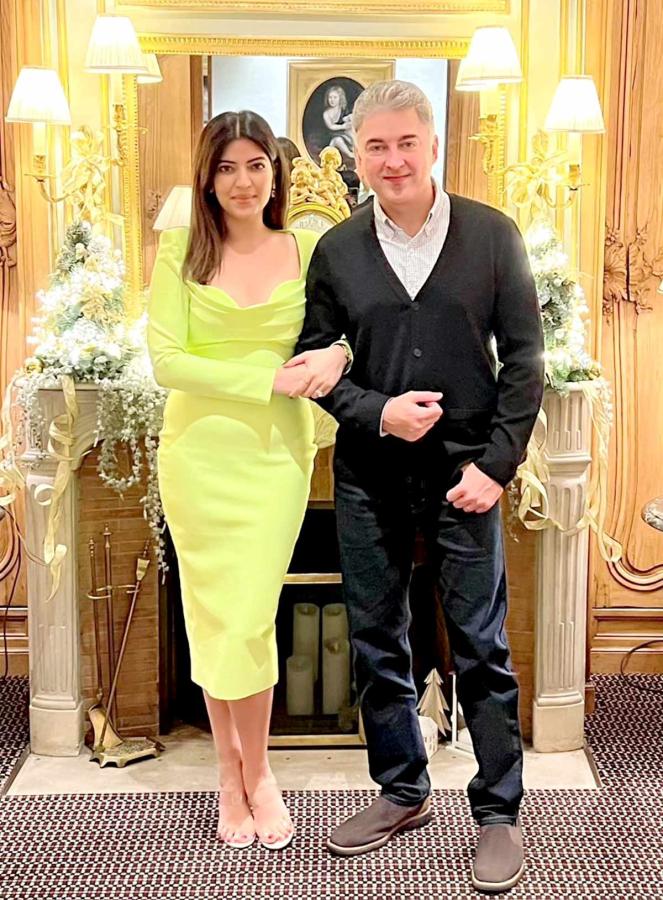 You have a beautiful family. How did you meet your wife, Jasmine Dhillon?
I met Jasmine in Mumbai at a common friend's wedding.
She's an investment banker in New York, so I married her and moved there since I can write books from anywhere and can fly down for select acting projects.
We have been together for eight years now.
Sometimes I wonder how I lived so long without her.
My only regret is that I got married at the age of 40. I wish Jasmine and our son had come into my life earlier.