The last time 007 encountered British royalty was before the London Olympics when Queen Elizabeth and he performed a memorable stunt for the opening ceremony of the 2012 Summer Games, an event choreographed by Slumdog Millionaire Director Danny Boyle.
Danny dropped out of directing the latest Bond movie, but 007 had a royal visitor on the sets of the 25th Bond film at the Pinewood studios in Iver Heath, Buckinghamshire.
Prince Charles, Britain's crown prince, dropped by to say hello to James Bond and his boss M, played by Daniel Craig and Ralph Fiennes.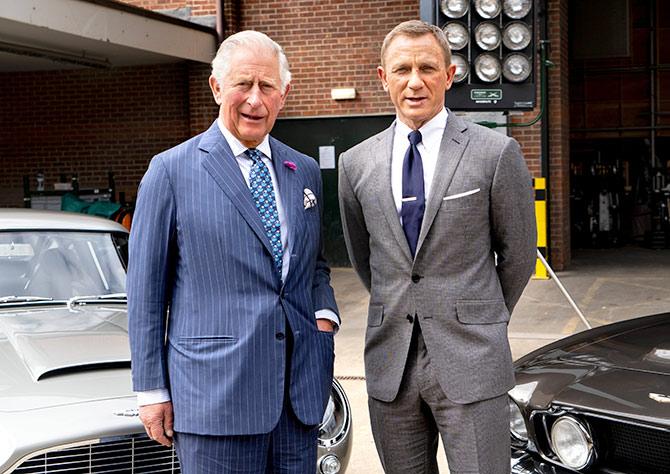 Prince Charles with Daniel Craig, who is retiring from the role after Bond 25.
Danny Craig showed Prince Charles the custom-made Aston Martins, a DB5 and a V8.
We bet HRH asked 007 if they were fuel-efficient and didn't add to global warming!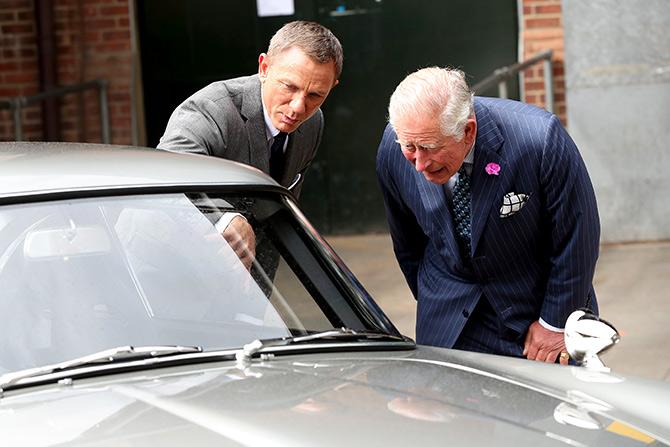 The prince of Wales -- who US President Donald J Trump recently mis-spelt as the prince of Whales! -- has a closer look at the fancy gadgetry inside the car.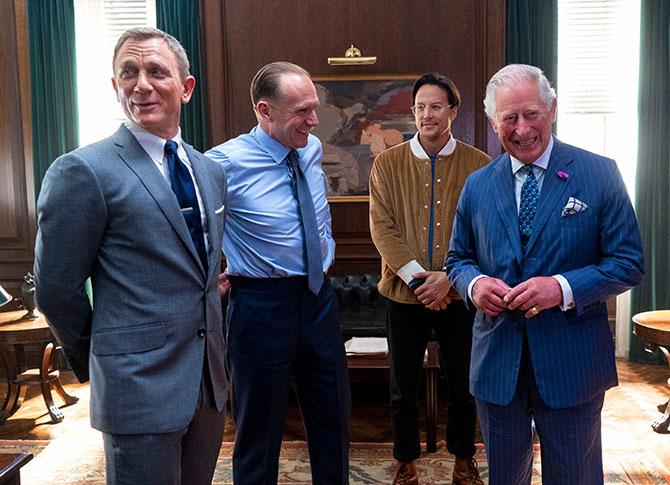 Prince Charles also met Ralph Fiennes and Cary Joji Fukunaga who took over as director after Danny Boyle opted out.
Fukunaga directed the first season of True Detective, unquestionably the best in the series, and Beast of No Nation, the award-winning Netflix movie.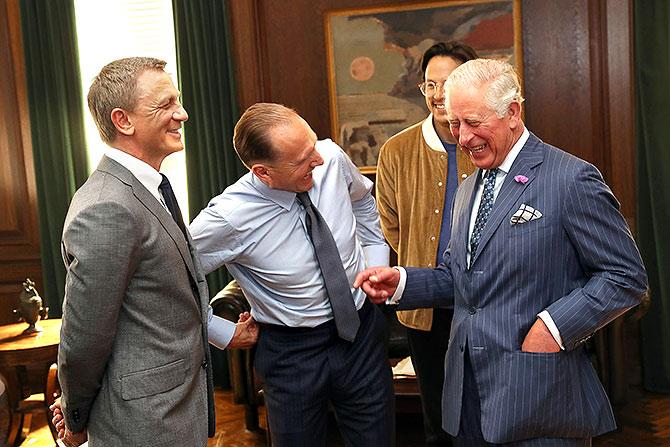 The prince Charles arrived when Fukunaga was filming a heated scene featuring Bond and M, a role Ralph Fiennes inherited after the previous M, played by the incomparable Judi Dench, died at the end of Skyfall.