Ten years after he based his Oscar-winning film Slumdog Millionaire in Mumbai, Danny Boyle returns with another film featuring Indian actors.
The musical romcom Yesterday stars Himesh Patel who plays a musician, who, after an accident, finds himself in a world where he is the only person who remembers the Beatles.
Patel is an English actor whose mother was born in Zambia, his father in Kenya, and they came to England via India.
The film also stars British Indian actors Meera Syal and her husband Sanjeev Bhaskar, best known in India for their work in Kumars At No 42.
Yesterday was premiered in London, and several celebrities made sure to attend, including British sensation Ed Sheeran, who plays himself in the film.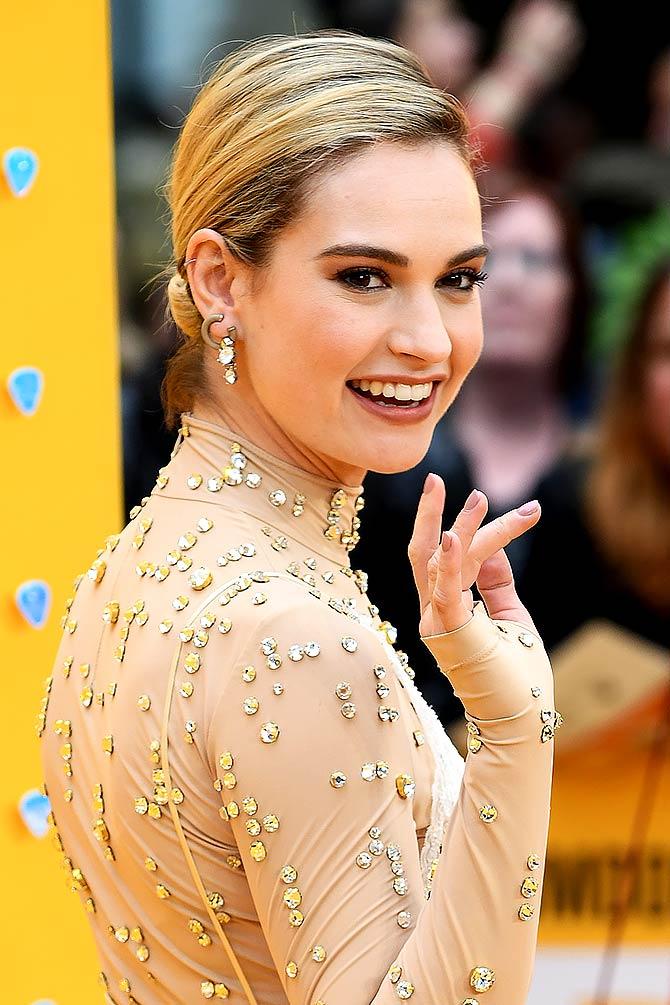 Lily James takes centrestage in Yesterday and at its premiere too.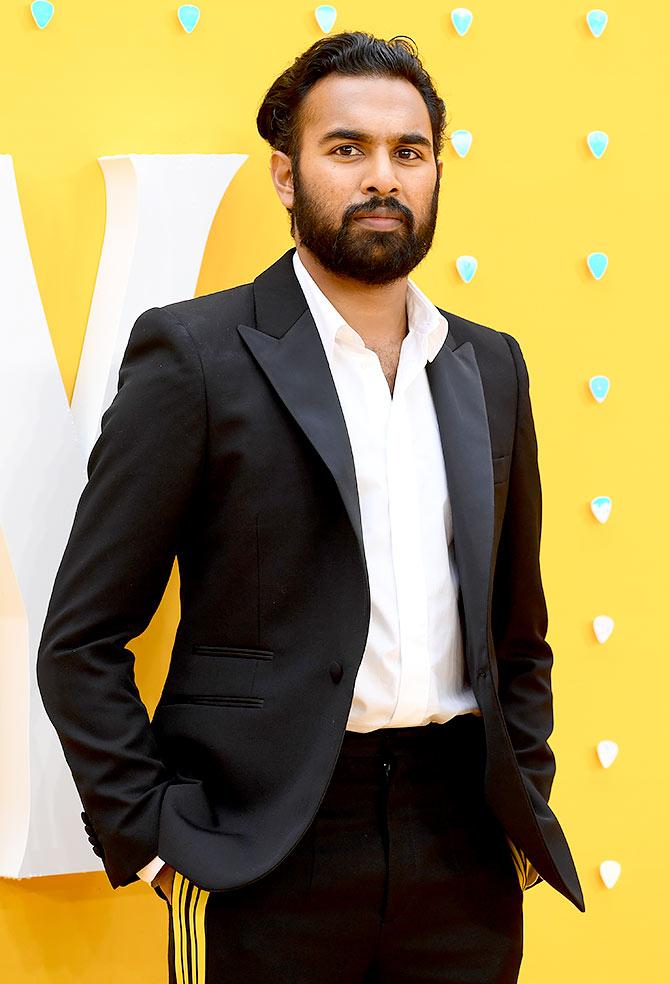 The Beatles were not a big part of Himesh Patel's growing up years, but his mum, he said in an interview, loved John Lennon's Imagine.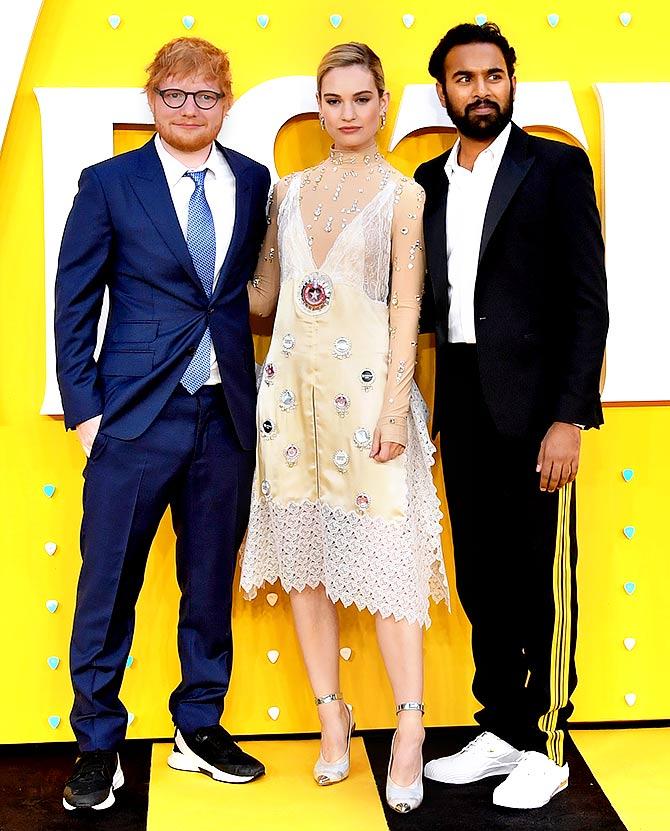 Singer Ed Sheeran enhances the film's star value.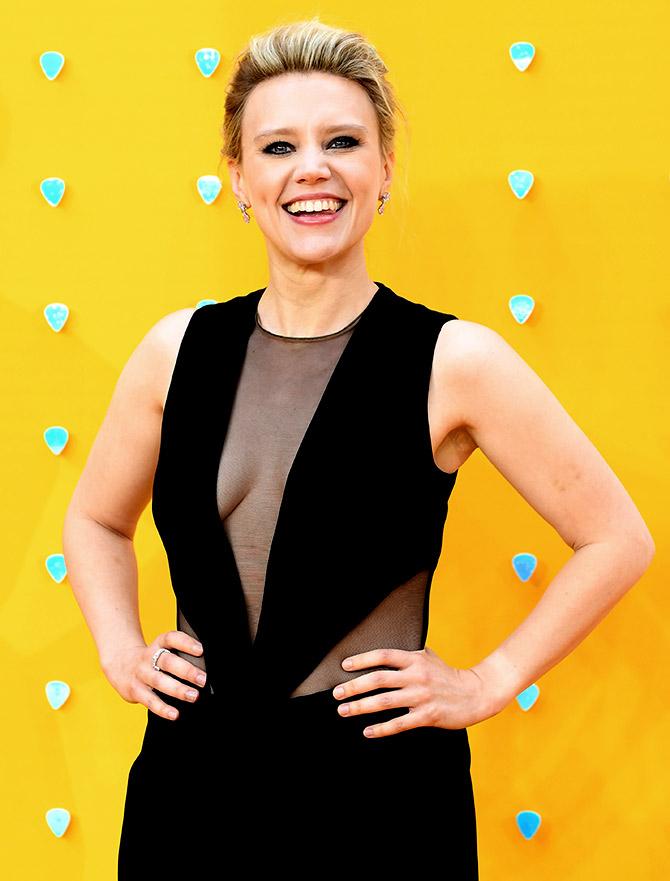 Kate McKinnon stars in the film too.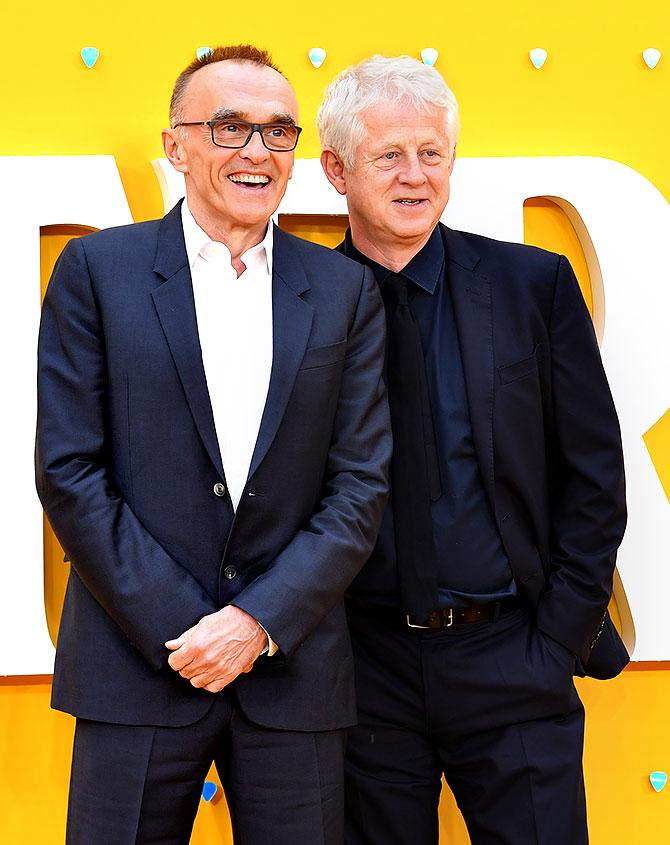 Danny Boyle with scriptwriter Richard Curtis, the creator of memorable movies like Four Weddings And A Funeral, Notting Hill, Love Actually.
Before he made Yesterday, Boyle walked out of Bond 25 after creative differences with the producers and was replaced by True Detective Director Cary Joji Fukunaga.
In an interview with Metro, the 62-year-old director said he would never take on a big studio franchise again.
'I learned my lesson that I am not cut out (for franchises) otherwise you're digging in the same hole. I learned quite a lot about myself with Bond, I work in partnership with writers and I am not prepared to break it up,' Boyle said.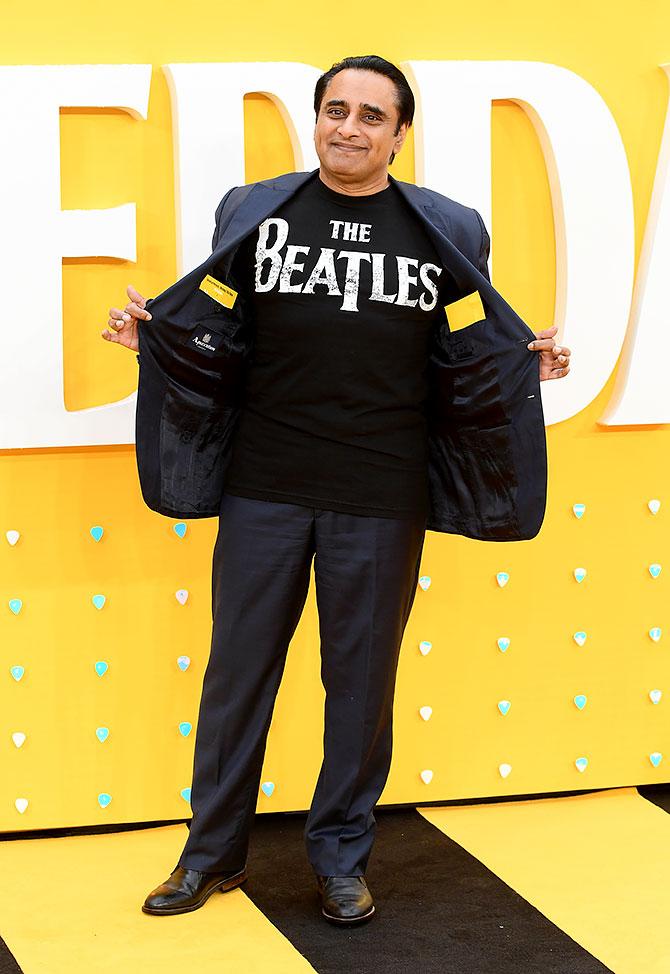 Sanjeev Bhaskar, who turns 55 on June 28, is obviously a Beatles fan.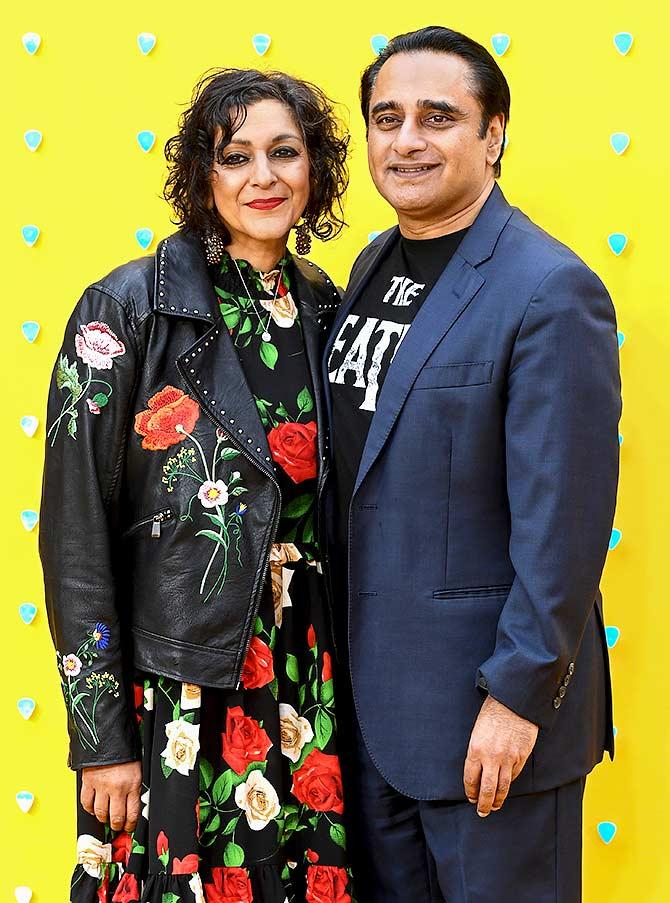 He's joined by his wife, Meera Syal.
Photographs: Gareth Cattermole/Getty Images