'Never had I imagined even in my wildest dreams that this 18-year-journey through 80 films would bring me so much love, respect and appreciation.'
'I never thought I would become such a charchit abhineta (popular actor).'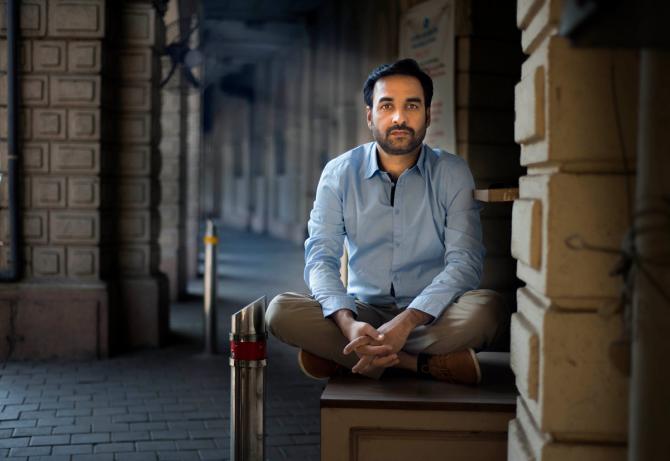 What has been Pankaj Tripathi's emotional high point in his 18-year journey through 80 films?
He shares the moment with Rediff.com Contributor Roshmila Bhattacharya, and adds, "I was alone in the room... I started crying."
Your character in Mimi is supportive, caring, steadfast. He has all the qualities of a Hindi film hero...
No, no, I wouldn't call him that because most Hindi film heroes are virtuous and one-dimensional.
Bhanupratap (his character in Mimi) is neither black nor white, he has shades of grey.
To start with, he's a little cunning, a little greedy, a little scheming, but aage chalkle (later) you see a transformation in him.
If he is a hero, then I would say he is a realistic one.
For Mimi, you co-star Kriti Sanon put on 15 kilos to look believably pregnant...
Yes, she would eat all day, bahut khaya usne (she binged a lot).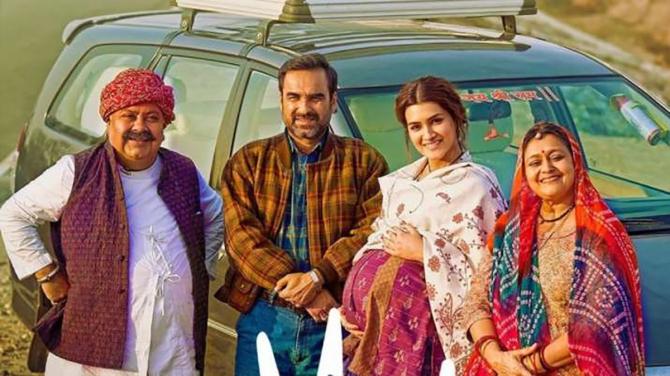 What does she like to eat?
Punjabi hai, khane ki shaukeen hai (she loves eating).
She eats everything from butter chicken to a special avocado sandwich.
I got to taste the sandwiches too, they were delicious.
Stree, Arjun Patiala, Luka Chuppi, Angrezi Medium and now Mimi. You seem to have become an integral part of Dinesh Vijan's Maddock Films.
Yes, it's an alag sa bonding with them, and God willing, we will make many more films together.
Dinesh respects his actors, cares for them on the sets, puts his faith in them and gives them a lot of creative liberty.
When he comes to me with a script, he says, 'Agar maza aaye, only if you like it, say yes, else you don't have to do my film.'
Which producer says that?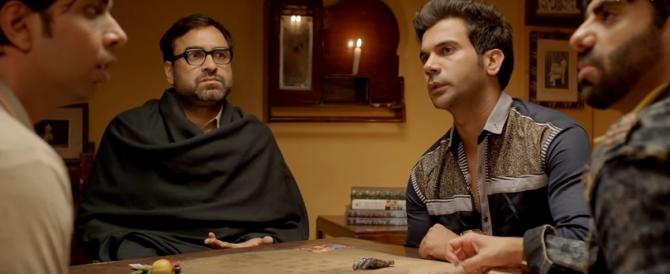 You are doing the Oh My God sequel.
(Interrupts) There's been no official announcement yet.
Okay, if God were to suddenly appear before you, what would you ask him?
(After a thoughtful pause) Hmmm, maybe nothing. Eshwar ko sab pata hai (God knows everything), so what do I ask or tell Him?
He would probably smile at me and ask, 'Khana khaya?'
And I would thank him for the name, fame and acclaim I have got so far.
Never had I imagined even in my wildest dreams that this 18-year-journey through 80 films would bring me so much love, respect and appreciation. From people in Bengal, the north-east... from across the country and the world.
I will be eternally grateful to God and my evolved audience who understand me and have accepted me so whole-heartedly.
All this is so unexpected and so satisfying. I never thought I would become such a charchit abhineta (popular actor).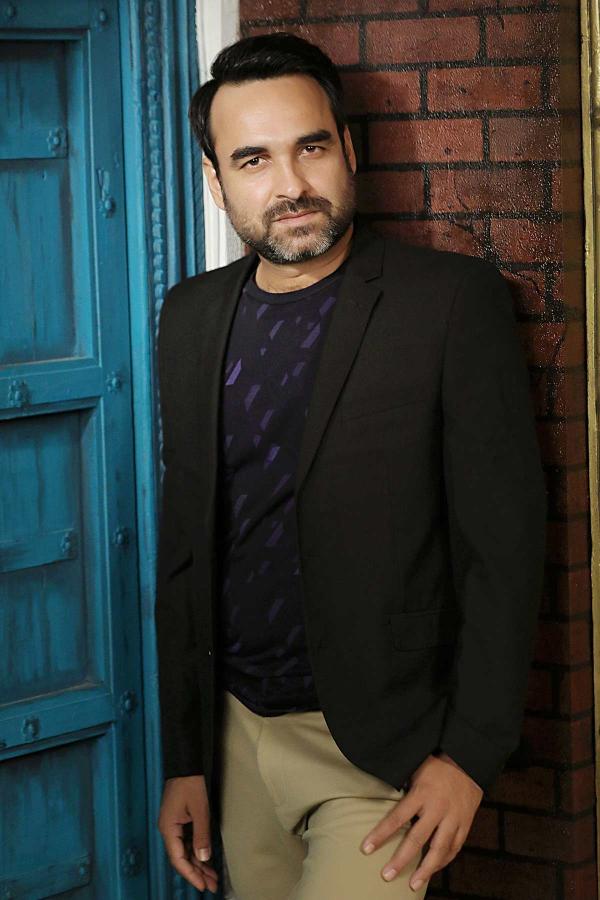 When you go back to your village in Bihar now, what kind of a reception do you get there?
I just returned around 10 days ago. I had gone to attend the birthday celebrations of a little girl who lived at the other end of the village from us.
By the time I got home, it was 11 pm and that's really late in the village.
I was surprised to see 10 kids waiting outside my door.
Inquiries revealed that they had come from 30 km away and I was instantly worried, wondering how they would get home at that hour.
I even asked them why they had travelled so far and they said, very simply, 'Jab humein pata chala aap aaye hain we had to come and meet you.'
I feel so humbled to know that people would come from miles away just to see an actor and take a selfie with him.
A character that has become very popular is Madhav Mishra from the Web series, Criminal Justice: Behind Closed Doors. When is Season 3 coming?
It should be out next year.
I know it is being made for sure because I have been contacted by Applause Entertainment and BBC Studios.
Madhav Mishra hasn't been spoken about much in the mainstream media but I'm really close to this character. He's so relatable.
You may not bump into a Kaleembhaiya (his character in the Web series Mirzapur) easily in real life, but if you looked around you, you would see a Madhav Mishra in the bus, the train or the boat.
He is one of us.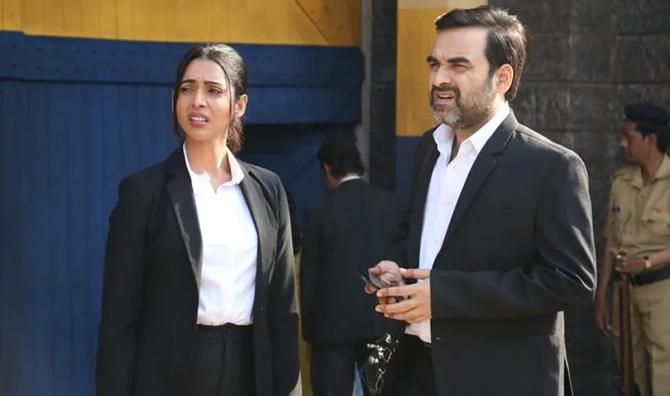 OTT is eroding star power and creating superstars of actors like Pratik Gandhi, Vikrant Massey, Manoj Bajpayee and you. That must be so heartening.
Achcha hai, it's a democratic platform where your opening is not determined by box office collections.
When that parameter disappears, achcha aur bura ka alag parakh hota hai (<em>you distinguish between what is good and what is bad differently).
You recently completed Sajid Nadiadwala's Bachchan Pandey in which Akshay Kumar reportedly plays a gangster, who aspires to be an actor. What was the experience like?
Amazing, bahut maza aaya (it was very enjoyable).
I met Akshay sir for the first time on the set and we bonded well.
All the stories about how disciplined he is are true.
I am not so strict about my daily regime.
If I could be as disciplined as him, life sudhar jaye (my life will improve).
Sometimes he would invite me to join him for an evening meal. His bhojan (meal) is simple, healthy and delicious.
The buzz is that you have become the brand ambassador for the Narcotics Control Bureau.
(Interrupts) Some officials from the NCB's Patna Zonal Unit got in touch with me and requested me to feature in a video on the occasion of the International Day Against Drug Abuse and Illicit Trafficking to spread awareness and a social message.
That video went viral and the news spread that I had become their brand ambassador.
NCB is a social organisation and not a brand, so why would it need a brand ambassador?
What has been the high point of this 18-year journey as an actor so far?
The emotional high point would definitely be the National Award (he got a Special Mention at the 65th National Awards for his performance in Newton).
I was alone in the room when it was announced aur main bhavuk ho gaya (and I was overwhelmed).
I started crying.