'...and give awards to such performances.'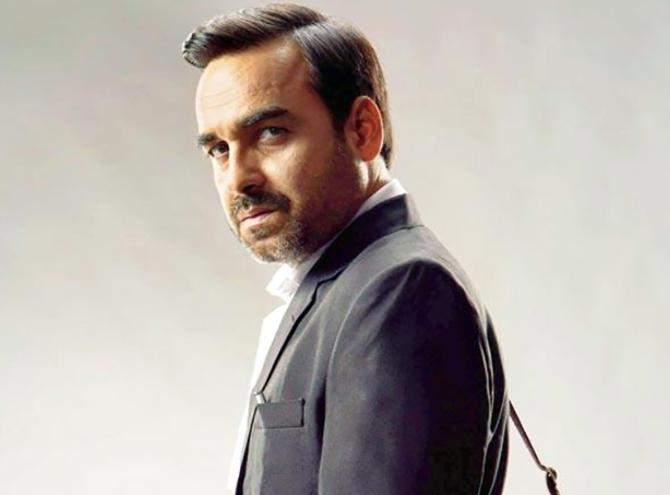 2020 has been a specially rewarding year for Pankaj Tripathi.
During the year the versatile actor got a chance to prove his rock solid mettle in characters and films as varied as Ludo, Mirzapur and Gunjan Saxena: The Kargil.
But the best, says Pankaj, is yet to come.
"The second season of Criminal Justice will stream on Disney-Hotstar from December 25. I love my character of the lawyer Madhav Mishra. He is a common working class man, your everyman, a lawyer whose inherent sense of self worth and dignity in spite of handing seedy cases, keep him from derailing from his moral track."
Pankaj says it is a series that allows him the freedom to behave fully in character.
"In this role I behave in character. I don't have to act all the time for the camera. Hamare yahan aaj bhi cheehkne chliaane ko acha acting kehte hain. Zyaadatar waise roles ke liye awards milte hain (We consider screaming and shouting to be good acting and give awards to such performances)."
"In Criminal Justice, I have remained with the character throughout. I see Madhav Mishra as an ambitious idealistic very quiet small towner trapped in the urban jungle."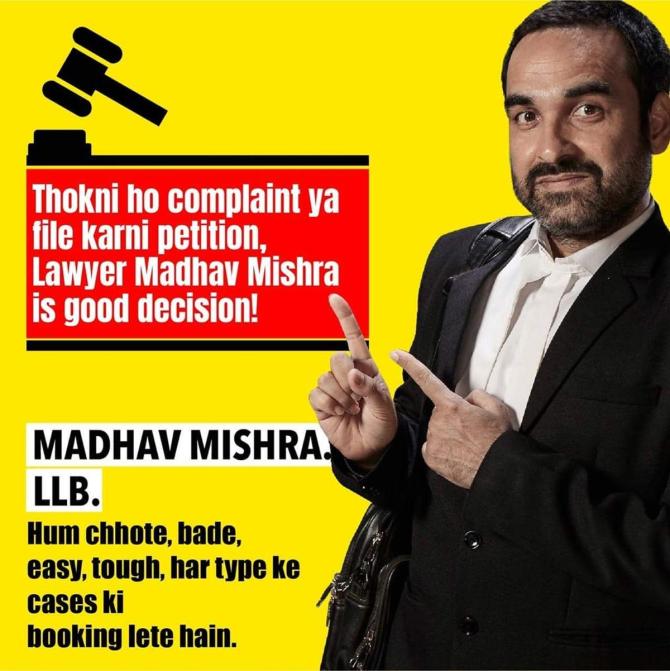 Pankaj is delighted to have huge talent surrounding him in Criminal Justice. "My immediate co-star Anupriya Goenka is a fine actress. This time we've really talented actors Ashish Vidyarthiji and Deepti Navalji added to the cast.'
"So I'd say the second season of Criminal Justice is much more layered and intriguing than the first."
Sameer Nair, CEO,of Applause Entertainment, the producers of Criminal Justice, agrees with Pankaj Tripathi.
"We take the storytelling and performances up several notches in Season 2 of Criminal Justice. It's an intense and disturbing drama, quite unlike our lighter, frothier shows or our violent, action oriented ones or a financial human drama like Scam 1992."
"I love that we are able to create such a wide variety of content by collaborating with such distinctive creators, writers, directors and talent."