'Shah Rukh Khan is a born entertainer.'
'From five year olds to a 105 year old, Shah Rukh will charm and entertain everyone.'
'With Salman, a lot of people have come back intimidated.'
'But I enjoy my adventures with Salman because you just have to be yourself.'
Senior journalist Roshmila Bhattacharya opens up about her encounters with Bollywood's stars in her book, Matinee Men.
She talks about the various actors she has interviewed in her three-decade long career, and how Irrfan remains her special chapter.
In the concluding part of the interview, she offers Patcy N, Rediff.com a glimpse into the lives of the actors and says, "The whole idea behind the book was to go beyond the greasepaint, the glamour and to show these people's lives."
How did you decide on which aspects about the stars to write about?
I did not want to get into controversies.
People have told me a lot of personal details and there's always a temptation to use it. But I've never used that in my interviews.
Also, I didn't want it to be my personal take on these people.
I also wanted a person -- whether it is a family member or music director or actor -- to say something about that person to get a rounded view.
For instance, when I spoke to Vivek Agnihotri, I learnt so much about Mithunda.
After so many years, I didn't know that Mithunda would be rehearsing for a scene for three days.
Everyone knows about Mr Amitabh Bachchan's accident, but I always wanted to know how the other person -- who was responsible for almost killing him -- felt.
How did he feel through those months?
What was going on in his mind?
That's how I included Puneet Issar in it.
Puneet says that Mr Bachchan had told him in the hospital, 'Don't worry, this was just an accident. It happened with me also when I was shooting with Vinod Khanna.'
Or when Suneel Darshan says that once, Mr Bachchan came late for the shoot. He called to say that his parents were unwell and so he was sorry he was late.
You get to know more about the person.
You understand that this is not just a superstar, he is like me.
He becomes a human, and you don't see him as a matinee idol, who can bash up 12 goons.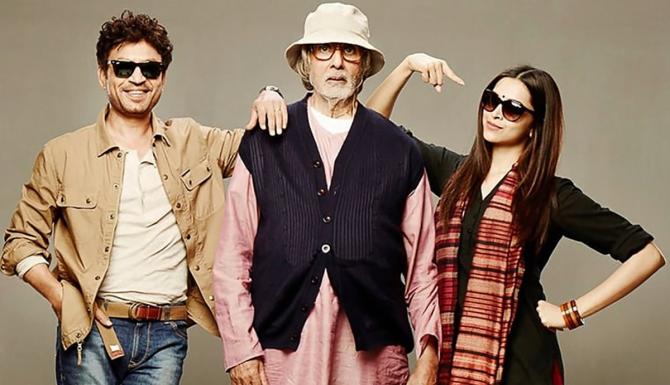 Your personal relationship with the star comes across like when Ashok Kumar gifted you a painting or when he forced you to drink...
I was a young girl, so he offered me milk.
But a few years ago, I went to meet Gulzarsaab and he was not in the mood to talk.
So I said we will talk another day.
I was about to leave and when someone came with cups of tea for both of us.
He said, 'Chai peelo.'
I told him that I was not fond of tea.
He said, 'Chai banayi aapke liye, aapko peena he padegi.'
While drinking tea, we chatted about things that had nothing to do with the interview that I had come to do.
It was a random conversation.
My photographer was there, and suddenly, Gulzarsaab said, let's do pictures.
His lawn has nice idols of Buddha statues and he posed with them.
The photographer showed him the pictures and he was very happy.
Then he said, you came for an interview, na? Let's do it.
That's how I got my interview.
Then, Dilip (Kumar)saab and the whole biryani thing.
He just randomly started giving me a biryani recipe and he did not complete it.
Even today when I make biryani it comes out bad. It looks like khichdi.
I keep telling people, 'If only I had got that whole recipe from Dilipsaab, maybe I would have made better biryani.'
How difficult was it writing about Amitabh Bachchan, who has had such a long career and you have to restrict it to 20-25 pages. How did you decide on what to keep and what to cut?
With people like him, even though it's been a long career, a lot has been written about him.
So I had to give something that people have not read.
I wrote a little about his career graph and tried to limit it to my interactions as much as possible.
The Coolie incident has been one of the talking points in his long career, so I wanted to give that perspective.
Also, I wanted to write about the Mr Bachchan of today.
People have known him as the Angry Young Man.
I wanted to show him as the person in his second innings.
So I concentrated on Paa and Piku, and about him being a grandfather.
If people want to know more about him, there is always Bhavna Somaya's book, which is a very comprehensive book.
There are lots of other books too.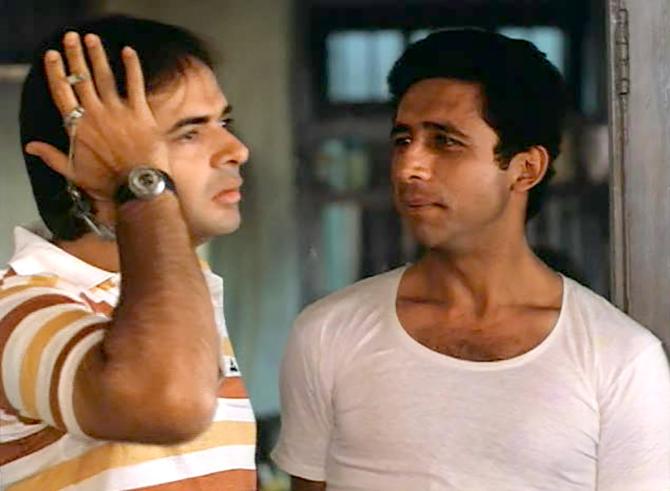 I wanted to know more about Farooque Shaikh, You could have written more in that chapter.
The reason you wanted to know more was because he was such a publicity-shy person. Very little is known about him.
Unfortunately, for me, I got to know Farooque Shaikh very late in my career, unlike the other actors.
So my interactions with him were limited to, I think, three or four interviews.
But like Irrfan, I was very (sad after his death), as if I lost someone who was family.
For almost a year, I couldn't bring myself to delete his number for my phone.
I wish I had met him early in my career.
But when he was doing movies, I was not in journalism.
Yet, he was was someone who I felt very connected to, when I would watch Chashme Buddoor or Katha.
I loved those movies because they were so real life for me.
I connected a lot with Amol Palekar's films too.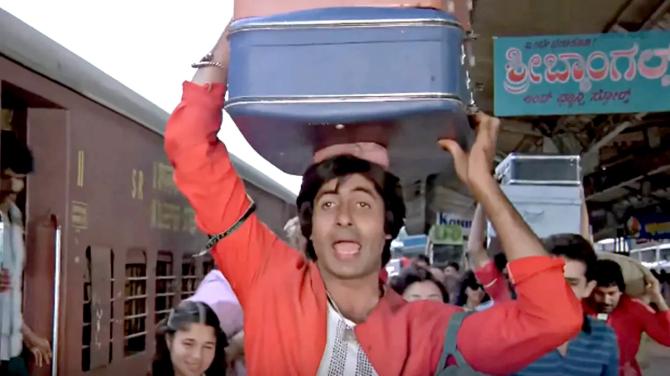 John Abraham's injuries on the sets, Dharmendra near fatal attack by a leopard and Amitabh Bachchan's accident on the sets of Coolie. Through the book, you have shown us how difficult life is for the stars and how many times they have faced danger.
It's very difficult.
I may not be famous like them, I may not earn like them, but I have a much better job.
In the last 10 months, I sat at home. I did my interviews and brought out the newspaper (Mumbai Mirror, where Roshmilla was the entertainment editor) from home.
I wish I could have written about the pandemic.
At a time when we were so scared for our lives, these actors were the first people who went out and worked in crowds.
It is a hard life for them.
Today, when we watch the film, we say 'achcha hai', but do we know that in that last climax shot, somebody went out there in the midst of the pandemic to finish the film?
I could do my edition from home, but they could not shoot from home.
This must have been the only time in their lives when they got a six-seven month holiday.
It's a hard life and I've tried to show glimpses of it.
When they become superstars, it's not easy.
I think a superstar's life is the most difficult one because hat if the next film doesn't work, what happens then?
There are so many diverse people they have to entertain or keep them engaged.
It takes just two minutes for us to say the person is finished.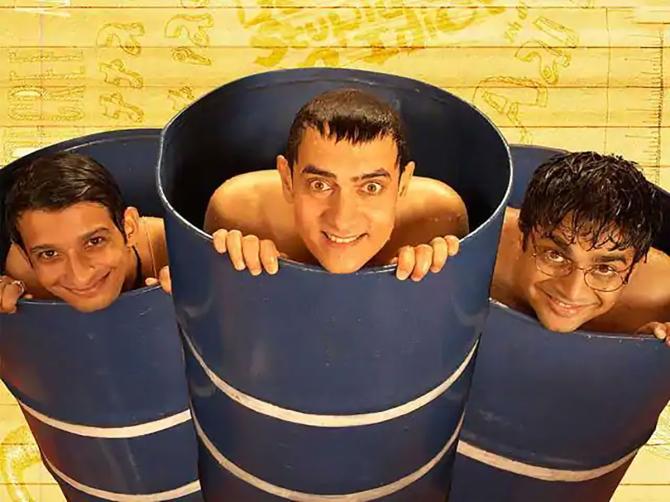 Aamir is a prankster. Shah Rukh is a gentleman. Salman is soft-hearted. You have a different relationship with each Khan.
That's basically how they have interacted with me.
Today, when you ask me these questions, I realised I must have done the chapters right.
But at that point, I am a very nervous, anxious writer.
Whenever I write something, I always ask someone, 'Theek hai, na?'
Maybe that's the reason I put in the pranks for Aamir.
He's always come across as a very serious guy, a perfectionist, intense...which is also there in the book.
He talks about how he went and learnt the guitar for his film.
But I also wanted to show another aspect to him.
Aamir is one actor who has never dodged a question, no matter how provocative or unpleasant it is.
He will take a little time, he will think it through and answer everything.
I wanted to give a different perspective of these actors that you see on screen.
Like Dadamoni, you see him as a grandfather. But I wanted to show this is a guy has also done a film like Sangram where he killed people, including cops. He was our first anti-hero.
Like, Shah Rukh started his career playing the bad man. Then he became the lover boy.
But there is a guy in him, who would give an interview to a journalist who he does not know, without even knowing which magazine it is for.
I mean I'm just one of the many journalists he's met.
(We met) When didn't have a title, the magazine was not on the stands, and no one had known that it was going to be launched.
At that point, he gives me an interview.
And not only one.
Six months later when we are about to carry the interview, the editor wants me to update it. So he speaks to me over the phone and adds to that interview.
The reason that they are who they are is also because of things like this.
Today, you get 10 minutes with a star. In that time, two minutes are gone because the PR is telling you that you have five minutes left.
I always say that we were very lucky that we could go and hang on the sets then.
It wasn't very nice.
I would be sitting on the stairs on the sets from morning till night, waiting for the interview.
But because of that, I got to know them better.
There's a whole thing in the Shah Rukh chapter about how he picked me out from the crowd in Singapore (and fired her) because he knows my face. Because of that, I get a lot of backlash too.
Today, my younger colleagues, who interview over the phone, the star doesn't know what they look like.
Tomorrow, is this person stands in front of the star, he may have done six interviews with him, but the star will not even recognise him.
That's a sorry thing that journalism has come to today.
It's easier because you have the phone, you can do your interviews over the phone.
You have a particular time, so you don't have to wait.
But you don't get to learn about the person.
They became people for me.
It was not just the person I saw on screen but I also the other side to that same person.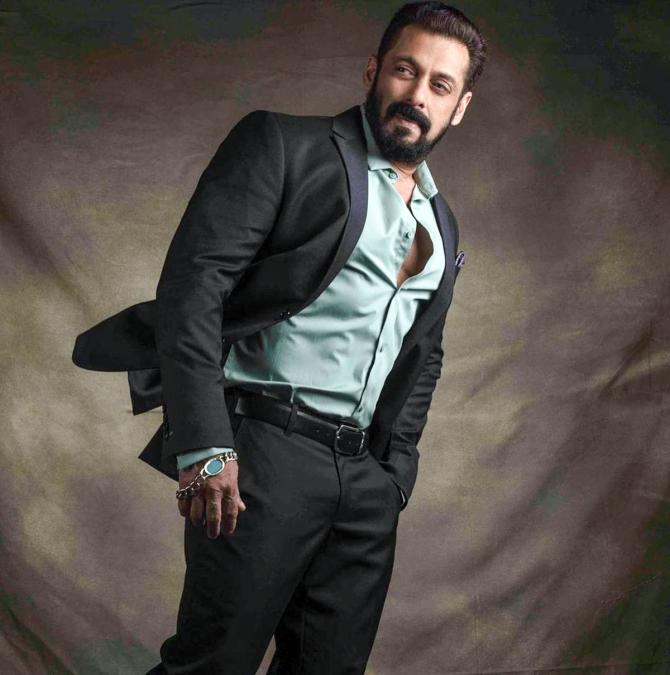 You have such beautiful memories of these stars.
I was just fortunate that I worked at a time when there were no deadlines, no restrictions to meet them.
Today, very rarely do you get an interview on your own.
Only if they know you will they tell the PR, 'Okay, I know this person and I can be comfortable with this person.'
I learned over the years to block out the other people.
Like when I'm doing an interview with Salman, there will be six people around us, hanging on to every word that we say.
The only way to do an interview with Salman is to block out those people.
You look at him directly and forget that there are other people.
Of course, there are times when Salman will just take you for a walk.
I have never been able to predict that.
It's an adventure, interviewing people like him.
But I have always away with a smile.
I really look forward to a Salman Khan interview.
He's great fun.
Shah Rukh Khan is a born entertainer. From five year olds to a 105 year old, Shah Rukh will charm and entertain everyone.
He is a star in that way.
But with Salman, a lot of people have come back intimidated.
But I enjoy my adventures with Salman because you just have to be yourself.
Initially, Irrfan was very difficult to talk to.
He would not speak much.
Slowly, as he got into more mainstream cinema, he became savvier.
Shah Rukh has been a charmer from Day One. He has not changed.
Dadamoni was such a charmer; you would be totally floored by him.
He was one of those guys who would give me good copies, even Dilipsaab.
I met Shammi Kapoor very briefly.
Dev saab (Anand) was 88 when he passed away. But he was like a 24 year old, running and jumping around.
My biggest regret is that I don't have a single picture of anybody in my house.
Also, that last picture, which Dev Anand insisted on clicking with me, I never got it.
My younger colleague wanted to click a picture with him, so she gave the camera to me and asked if I would take a picture. And I did.
Then he called me and put his arm around me and she clicked the picture.
But she never gave it to me. It was taken just a few months before he passed away.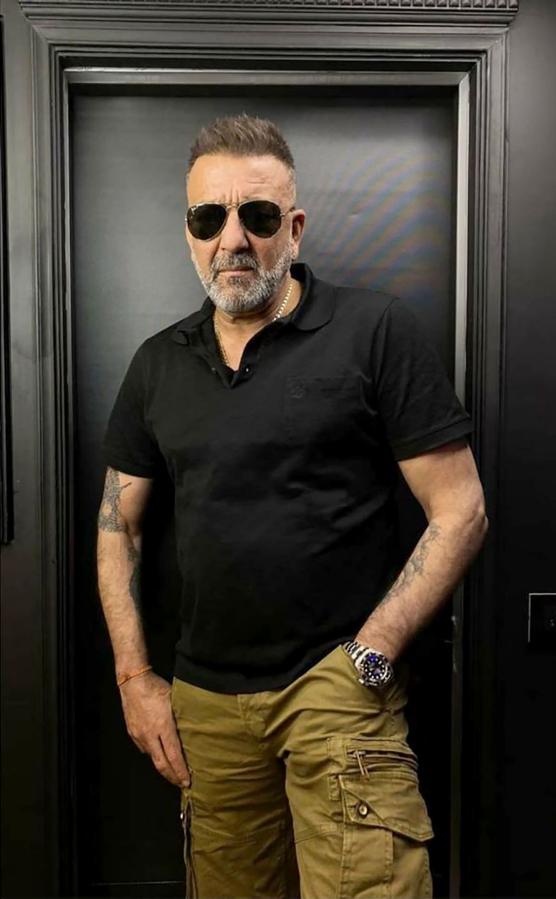 Meeting so many actors over three decades, how different is it then and now?
It was much easier earlier because now, we have social media, which kills people in seconds.
If there is something they say, which certain people don't agree with, they will just slay that person on social media.
There was no social media then, no mobile phones.
I sound like an old lady now but I think as you grow older, you start getting nostalgic about the past.
I tell my younger colleagues, don't call someone like that. Make sure that you send a text message first.
You are invading that person's privacy.
Just because a person has a phone doesn't mean you can call.
But (in those days) we had a landline telephone, which was manned by some servant in the house. Irrespective of whether the person wanted to speak or not, the servant would say, 'Sahab ghar pe nahi hai,' as he had been instructed to say that.
So for us to get access to the star was very difficult.
You would have to go through his secretary. It would take months of pleading with the secretary, go to the sets... if the star was not in the mood, he would not talk at all. Then you have to go back another day.
For Sanjay Dutt, I remember I'd always have to go three or four times for a full interview.
He would just speak to me for 10 minutes, and then he would say, 'Tum mere peeche teen din se kyun aa rahe ho? Tum ghar pe baitho, tumhe jo likhna hai woh likho.'
He once asked, 'You have a husband?'
I said yes.
He asked, 'Do you have a child?'
I said, no.
So he said, 'You should have a child. Don't come to the studios after me, write whatever you want to, I don't care. Concentrate on your family life.'
Today, Sanju is still monosyllabic.
But because he's known me for so many years, he will open up a little more.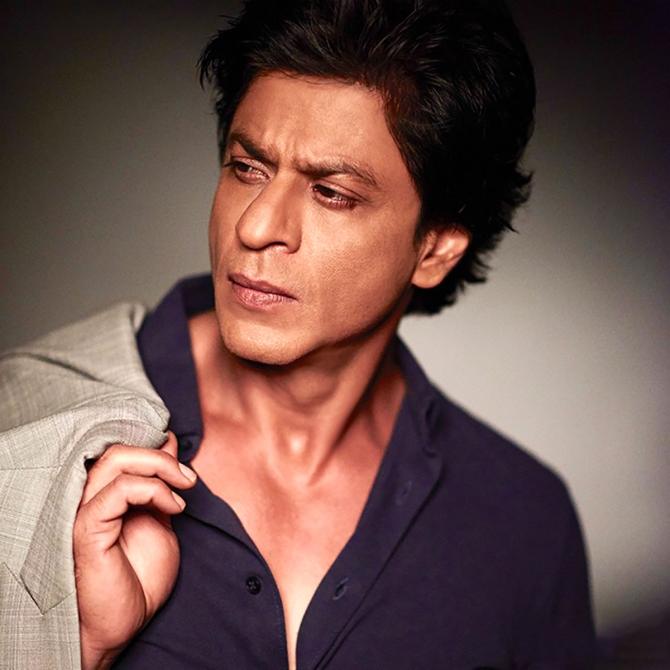 The book has so much anecdotes. Which one is your favourite?
Each chapter has one anecdote for me.
In Dadamoni's chapter, I love everything, including the last bit about the Bharatiji (Jaffrey, his elder daughter), which was emotional, the poem she narrated to him just before he passed away.
I am an emotional person, so I like these little emotional things.
For Mithunda, I love what Vivek told us about Tashkent
On the last day of the shoot, and Mithunda waited to ask him, 'Have I lived up to your expectations? I feel so connected with the character that I don't want to go home. Can I just hang around?'
When I took John Abraham, it was because of his action image.
But by the time I wrote the chapter, it was not so much about action. It was about this guy, who had a commerce background.
He came as a model into the industry and was treated like a clothes hanger, with a beautiful body, and how he must have felt. And how he tries to go against the grain by doing a No Smoking or a Water.
Today, he's making a Batla House, a Satyamev Jayate...
When I saw Batla House, I couldn't believe that was John.
I thought that was one of the really daring films that we've had in recent times.
The whole idea behind the book was to go beyond the greasepaint, the glamour and to show these people's lives.
I remember years ago, once I was waiting for Shah Rukh to finish with his work.
He was shooting at Mukesh Mills for Duplicate.
They were doing an action sequence in May.
I waited for him the whole day.
After some time, he asked someone to give me a chair and made me sit in the shade. But he was shooting on the roof in that heat the whole day.
He said he would not be able to talk to me, but that I could ride home with him and do the interview.
He finished at 6:30 pm.
Before he came, there was this person, a stargazer who came for an autograph. He was talking about how beautiful a star's life is, how they earn easy money and their job is so good, they roam in beautiful cars and lead lavish lives.
And I was thinking, this man has been up there in that May heat doing action sequences.
When he came back, he was dirty, dusty, sweaty, and I got into the van with him.
That was the first time he was sitting in AC and I told him what that man was saying.
So Shah Rukh said, 'That is, unfortunately, the image people have of us, that we earn so much money, and we are doing it in the comfort of AC studios and AC vans, and living in houses where we have centralised AC. But much of our life is spent out there, whether it's raining, hot or snowing, we are out there, making a movie, which people sit in their homes or in the comfort of the theatre and watch.'
These are the things that stay with me for whenever I watch a film.
When they are doing a song in the snow, and we say, how beautiful it is, I imagine how this person must have felt shooting in the snow... especially the girls wearing chiffon saris.
So their lives are not easy at all.
It's the glam that we see.