After the huge success of the 2013 Telugu horror-comedy Prema Katha Chitram, a sequel, Prema Katha Chitram 2, was launched.
Directed by debutant Hari Kishan, it stars Sumanth Ashwin, Siddhi Idnani and Nandita Swetha.
Prema Katha Chitram 2 will release on March 21.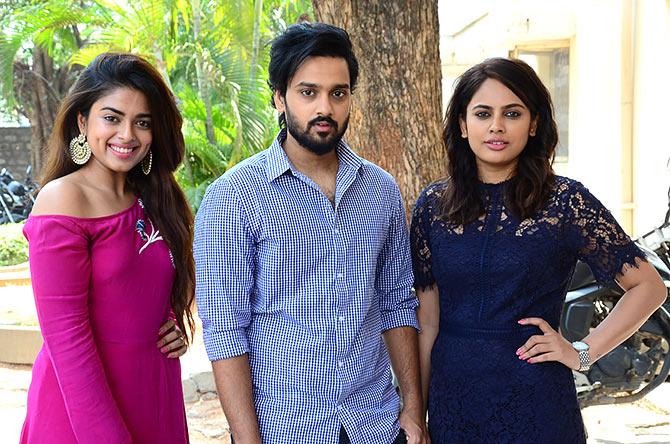 Siddhi Idnani, Sumanth Ashwin and Nandita Swetha.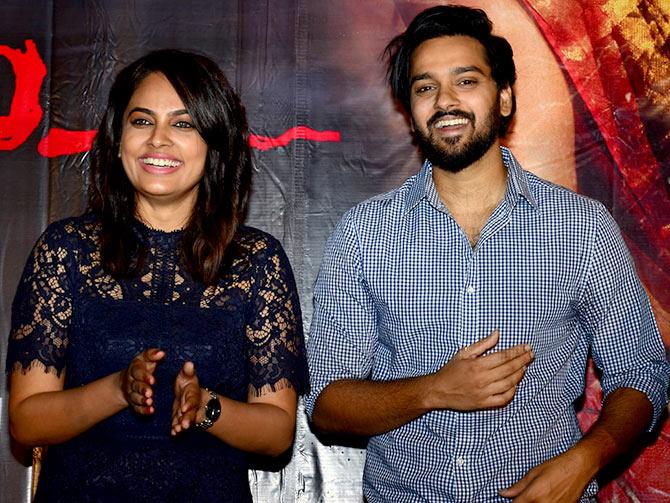 Nandita and Sumanth play the main leads.
Sumanth started his career in 2012 and is ten films old. This is Nandita's third film. She made her debut with Ekkadiki Pothav Chinnavada followed by Srinivasa Kalyanam.
Nandita has two more movies coming up -- Akshara and IPC 376.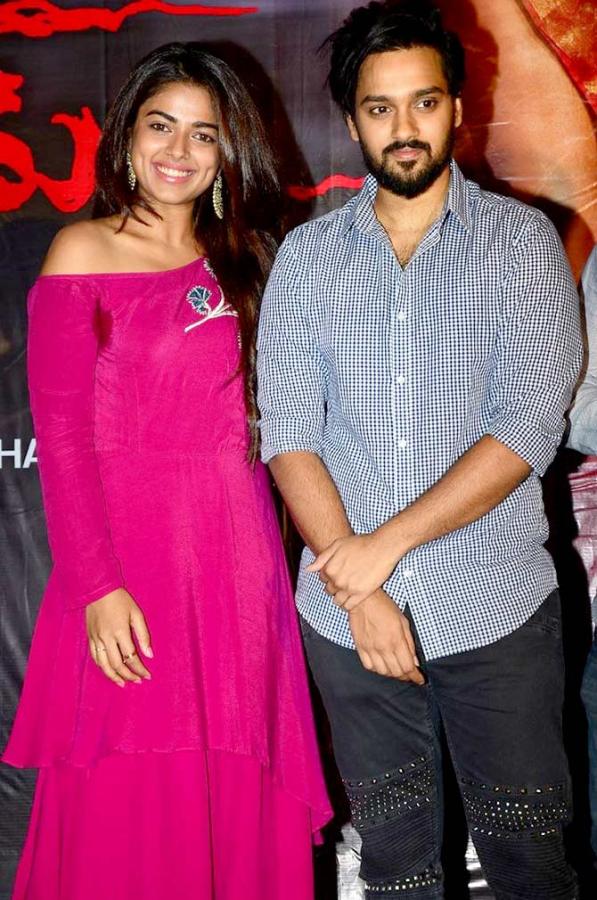 Siddhi has worked in only one Telugu film, Jamba Lakidi Pamba.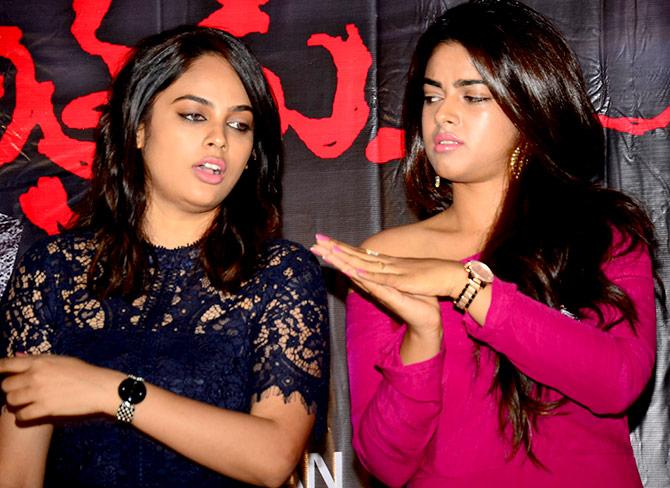 Nandita and Siddhi at the event
Director Hari Kishan, Nandita, Producer R Sudarshan Reddy, Siddhi and Sumanth.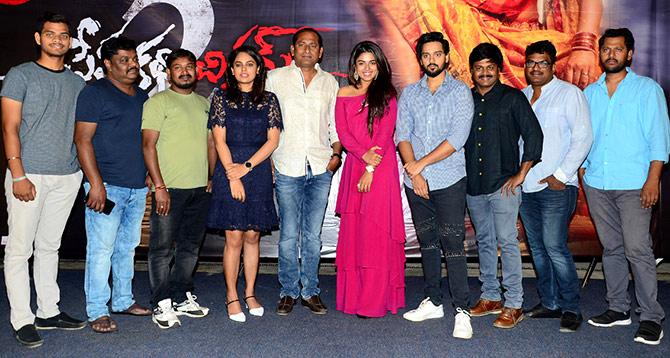 The cast and crew.