The year ended on a beautiful note for the Bachchans.
Amitabh Bachchan was presented with the Dadasaheb Phalke Award, Indian cinema's highest honour, in a special ceremony in Delhi on December 29.
President Ram Nath Kovind presented Bachchan with the award.
Amitabh posted pictures of the ceremony on his blog, and we share some here: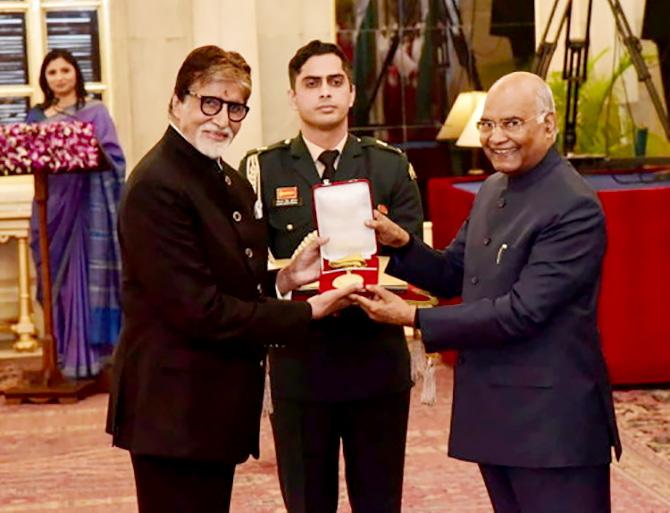 Amitabh writes, 'I am in pride for the recognition. I am in pride for the recognition of my profession. I am in pride of my Country and my Film Industry.'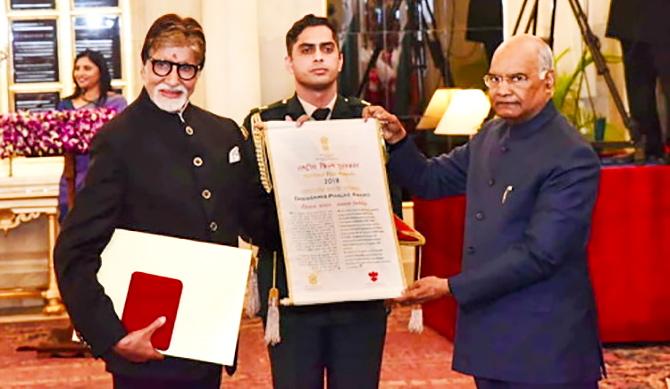 He adds on Twitter: 'My gratitude and my affection to the people of this great country, India for this recognition.'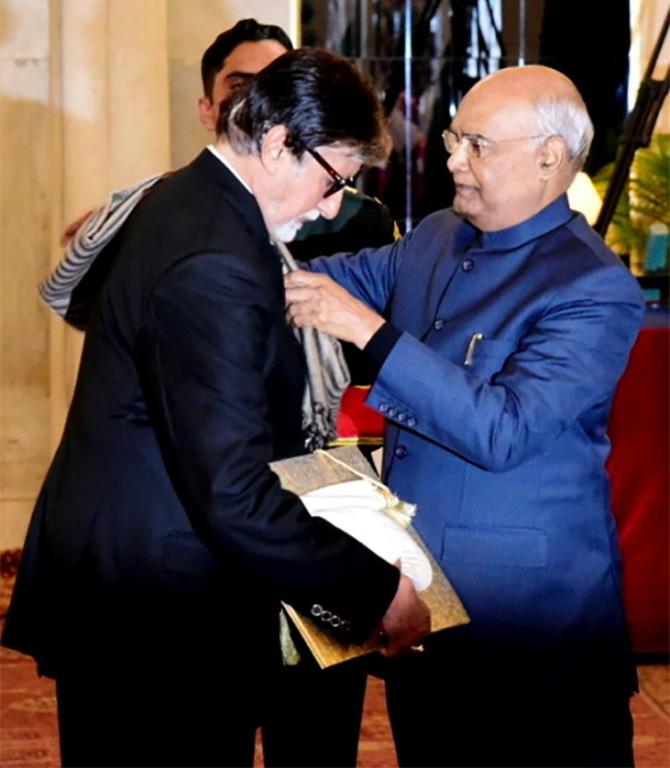 The actor was supposed to receive the honour at the National Film Awards ceremony but he was unable to attend due to ill health.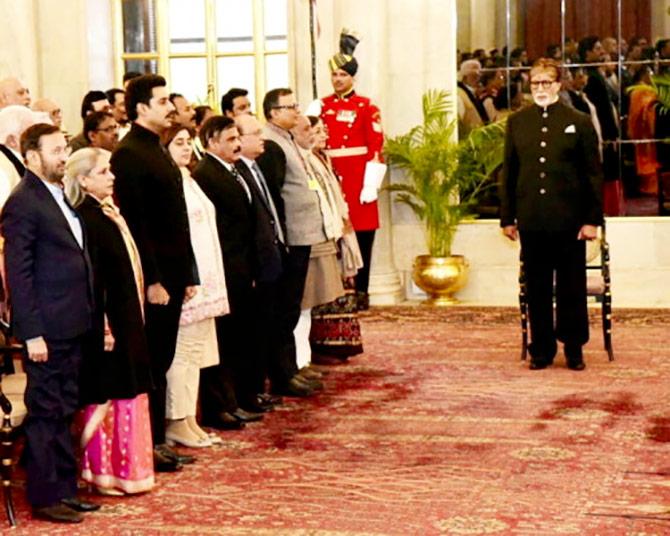 His wife Jaya Bachchan and son Abhishek accompanied him to the event.
Watch the ceremony in this video: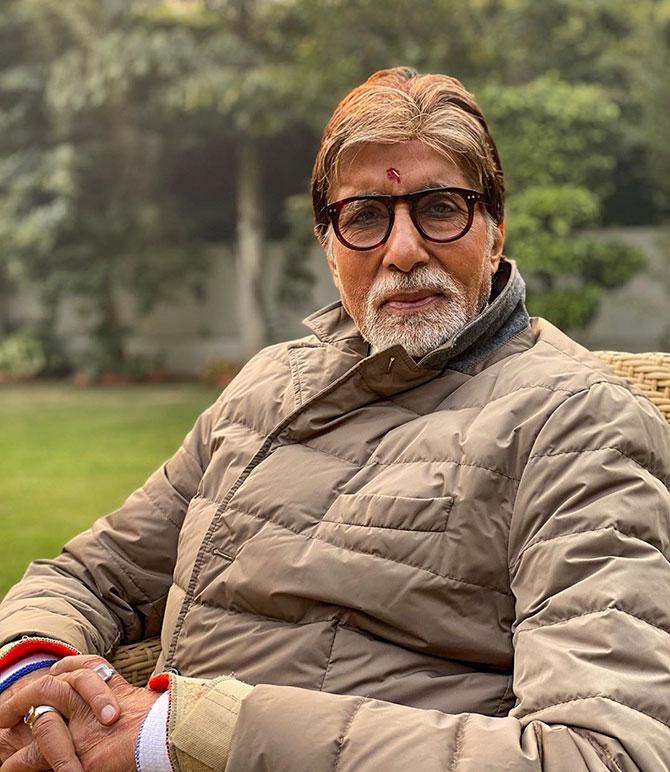 Abhishek, who accompanied his father to Delhi, shares a picture and writes, 'My inspiration. My hero. Congratulations Pa on the Dadasahab Phalke award. We are all so, so proud of you. Love you.'
Abhishek posts a memory to cherish.
Amitabh Bachchan completed 50 years in the movies this year.
He was awarded the Padma Shri in 1984, the Padma Bhushan in 2001 and the Padma Vibhushan in 2015 for his contributions to the arts.