The Housefull 4 team chose a unique way to promote their new film.
They took a train from Mumbai to Delhi, and made sure their fans were a part of the ride!
Akshay Kumar, Bobby Deol, Riteish Deshmukh, Kriti Sanon, Kriti Kharbanda, Pooja Hegde, Chunky Panday and producer Wardha Khan seemed to enjoy themselves, as they posted goofy pictures and videos of the 17-hour journey.
The Housefull 4 Express started at Mumbai's Borivali station, where the stars looked fresh and ready for the fun to begin.
How did it all end? Let's find out.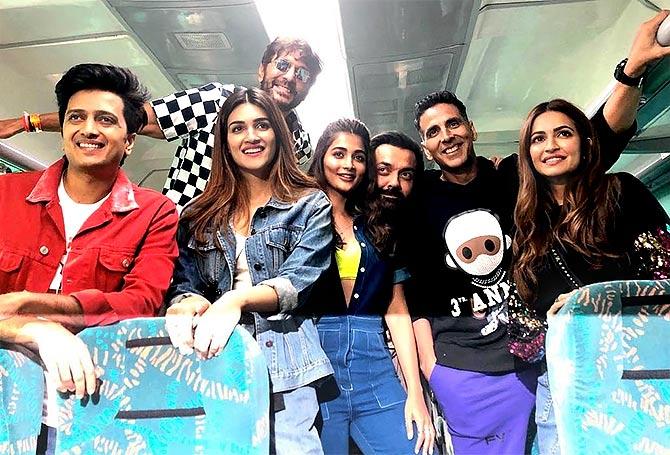 The cast assembles at the start of the journey.
Watch the video to see the train get ready for its celebrity passengers.
And the Housefull 4 Express sets off!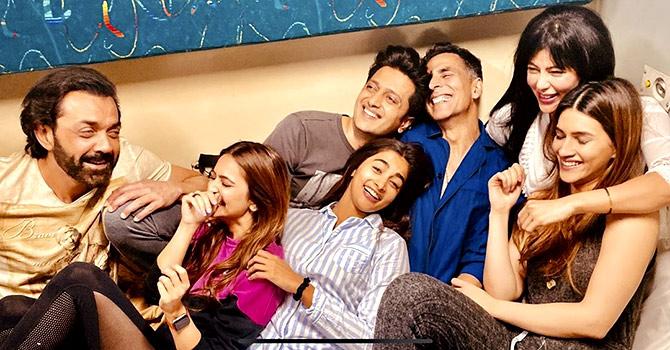 The journey was full of fun banter, laughs, and Housefull 4 music!
Watch the video to see how they entertained themselves.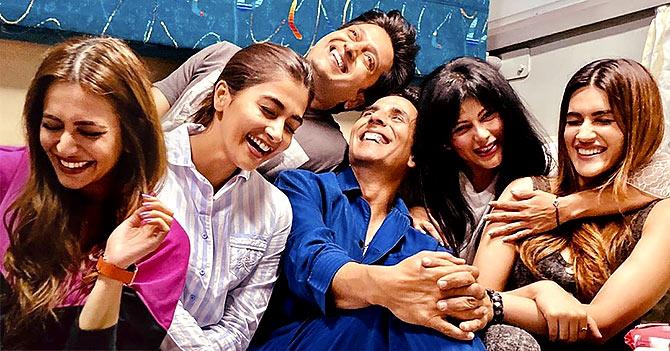 Laughs, and then some more!
Riteish enjoys the company of Pooja and Kriti.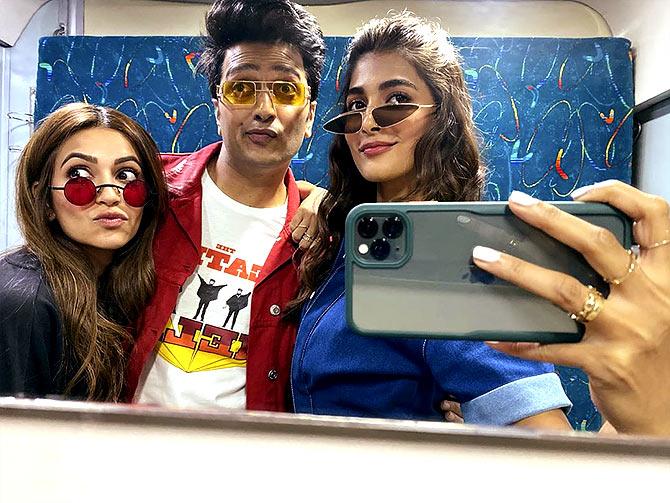 Taking a selfie of their snazzy eye wear.