The Toronto International Film Festival wrapped up Sunday with an awards brunch at which Takeshi Kitano's Zatoichi was announced winner of the People's Choice Award.
Kitano's film tells the mythic story of a blind, roving, seemingly weak masseur who is also the deadliest swordsman in the country. It was picked up by Miramax at the festival for North American distribution .
Two anti-establishment documentaries, 
Go Further
and
The Corporation
, which features Indian activist Vandana Shiva, were runner-ups.
Ron Mann's Go Further is a road documentary that follows actor and activist Woody Harrelson and a crew of fellow activists on what Harrelson calls 'the simple organic living tour' along the American Pacific Coast. The Corporation, by filmmakers Mark Achbar and Jennifer Abbott, probes the history, ideology and impact of multinationals. It won the prize for second runner-up .  
 
Though TIFF is a non-competitive festival, it hands out half a dozen awards determined by the press corps, the public and local organisations. It is the only major film festival with an audience vote.
The TIFF People's Choice award is also often an indicator of Academy Award nominations. Past winners that have won the Oscar are: American Beauty; Crouching Tiger, Hidden Dragon; Life Is Beautiful; Shine; and Chariots Of Fire. All of them had their North American premiere at Toronto.
 
One of the most popular and prestigious film festivals in the world, the 28th edition of TIFF showed 339 feature films and documentaries (including 63 world and 104 North American premieres), from 55 countries.


Denys Arcand's
The Barbarian Invasions
, from Quebec, grossed about $6 million in that territory. It won the Best Screenplay Award at Cannes in May. Miramax has also picked up US rights to this film which won the City-TV Award for Best Canadian Film, beating Deepa Mehta's
Republic Of Love
.
Arcand's bittersweet film unfolds the story of a former professor whose estranged wife and son, his former mistresses and old friends gather around him as he is dying. "This is such a great festival run by people who love films and filmmakers and treat us so wonderfully," Arcand said. "You're very lucky and I am very lucky."

There were three films from India: Chokher Bali, A Passion Play; Mathrubhoomi, A Nation Without Women and Miya Maqbool, apart from the documentary, Destiny's Children.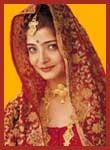 Unlike in the past when films such as Monsoon Wedding and Bend It Like Beckham were voted among the best, the scene for Indian movies wasn't particularly interesting this year.

Not one of them found a buyer in a highly competitive market. In fact, just about half a dozen of the 200-plus films seeking buyers were sold. "It is a very, very difficult market, and while we have not been able to nab a distributor, we have signed a deal with a sales agent," said Manish Jha, director of Mathrubhoomi. "We may have good news soon."
Among the lucky ones was a Korean film. Sony Pictures Classics nabbed writer-director Kim Ki-Duk's Spring Summer Fall Winter. The film follows a young boy who grows into adulthood by discovering faith and inner peace, along with love, at a monastery.
Click here for More Features