'I grew up in a place that used to be the best city in India: Allahabad.'
'The city has given some of the best writers, politicians and musicians to the country.'
'Today, it has gone to the dogs.'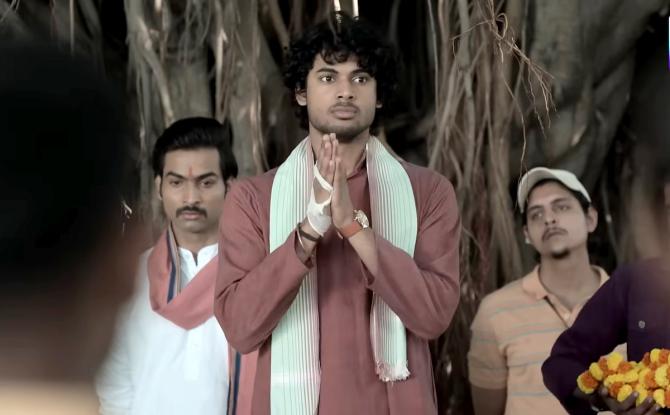 Tigmanshu Dhulia is a singular sensation.
Having a penchant for stories from the hinterland of India, he has delivered some memorable titles like Haasil (2003), Sahib, Biwi Aur Gangster (2011) and Paan Singh Tomar (2012).
As director, screenwriter, dialogue writer and producer, he has blazed his own trail with exciting work for over two decades.
As an actor, the National School of Drama graduate portrayed one of the most iconic villains of Hindi cinema, Ramadhir Singh in Gangs of Wasseypur (2012).
His latest Web series Garmi takes us back to college politics, and Tigmanshu explains just what draws him to political dramas.
In a freewheeling chat with Mayur Sanap/Rediff.com, the 55-year-old movie-maker says, "The intellectual level of film-watching audiences has gone down. You can't show them a fine work of art anymore because they just don't have the capacity to appreciate it."
Like Garmi, your debut film Haasil was also about college politics. Do you naturally gravitate toward politically-charged dramas?
I am still looking for a good political script, which is not filmi and has drama.
I still believe that a good political film has not been made in India.
What are you trying to express with Garmi?
It's a reflection of today's society, through the eyes of a vulnerable boy.
He is a bright young man who moves out of his town with aspirations to pursue civil service. He comes from a privileged class.
The show raises some pertinent questions about privilege.
People, who are socially aware, will really enjoy (the show). For others, there's drama, action and thrill for entertainment.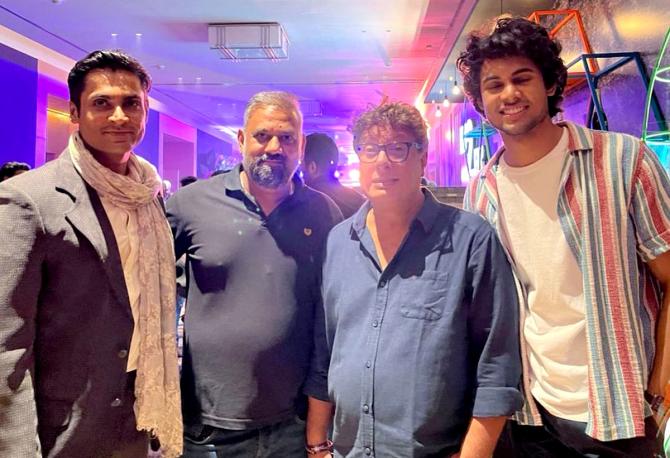 What has changed about the depiction of politics in films today?
I won't get myself into any controversy.
We are at the landmark milestone where the capitalistic society eventually reaches at. Our society has become very greedy.
Everybody is running after money.
As a result, the other finer things in life have taken a backseat.
When we were young, money was important, but we still lived a wholesome life.
Our parents provided us good education.
My brother became a judge of the Supreme Court.
My father was a judge too.
It was possible because of education, not money.
Our lives were enriched with art, culture, poetry and literature. These things build a man's character.
People have forgotten these things. Today, it is all about money.
Character kisko banana hain, sirf paisa banao...
The intellectual level of film-watching audiences has gone down. You can't show them a fine work of art anymore because they just don't have the capacity to appreciate it.
When art-house cinema kickstarted in the 1970s, there was the co-existence of an Amitabh Bachchan film as well as a Shyam Benegal film or a Naseeruddin Shah film. There was an audience for both, and aam janta used to appreciate that kind of cinema as well. These films worked commercially as well.
It's not possible anymore.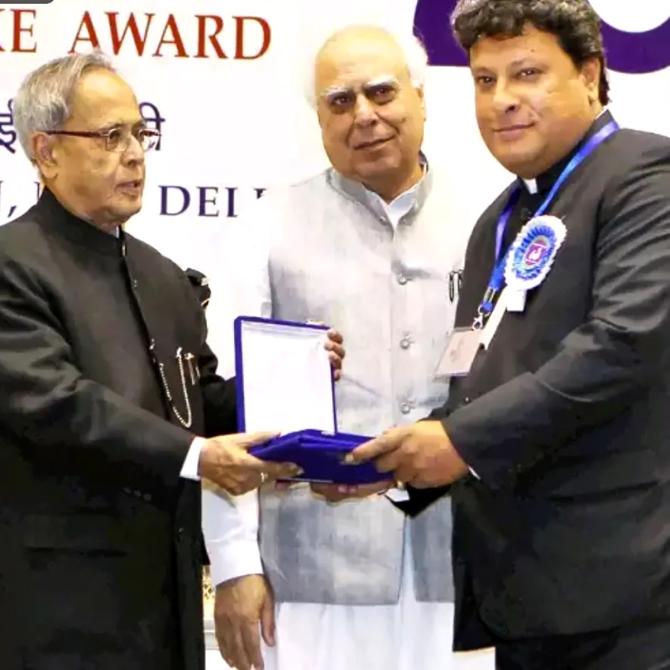 You come from a family of lawyers. Did anyone pressure you to follow the law as career?
Never. Mine is a very liberal family.
When I thought of joining the drama school, they all encouraged me.
Who were your favourite film-makers back then?
My generation of film-makers grew up watching Shyam Benegal films.
But there were bigger film-makers than him, such as Bimal Roy, K Asif, Mehboob Khan, Vijay Anand...
How were you exposed to the world of cinema?
I grew up in a place that used to be the best city in India: Allahabad.
The city has given some of the best writers, politicians and musicians to the country.
Harivansh Rai Bachchan, Firaq Gorakhpuri, Sumitranandan Pant, Premchand... are from Allahabad.
Our country's five prime ministers are from Allahabad.
Amitabh Bachchan is from Allahabad.
I saw many Hindi and English films during my growing-up days.
I saw The Godfather in the cinema hall when I was some 10 years old. I didn't understand film back then, so my father explained it to me.
From Gone With The Wind to Saturday Night Fever, I have seen all these films in theatres.
These experiences shaped me into the film-maker that I am today.
What has changed about the city now?
It has gone to the dogs.
You will find a lot of colonial presence in Allahabad. There's a strong presence of the Christian community, the Anglo-Indian community. People are fond of Western music.
The city was a great cultural melting pot. But it all changed when these people left the city.
When the train service between Allahabad and Delhi began, people could easily reach the capital.
They started sending their kids to JNU for education.
Lawyers preferred the Delhi high court and Supreme Court over the Allahabad high court to practice.
As the elite moved out of the city, the hooligans started to take over. This wrecked the identity of the city.
Besides directing, you have also done some great acting projects. Do you enact scenes while giving directions to your actors?
Sometimes, when I feel like actors are stuck and unable to express themselves.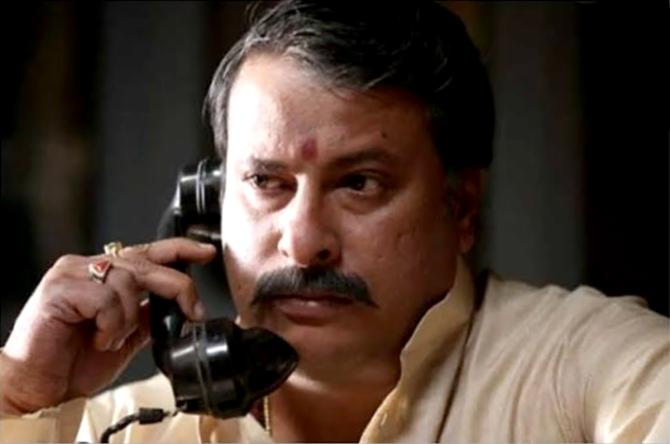 You do very few acting projects. Are you choosy about it?
People don't come to me with acting offers. (Smiles)
That can't be true...
I don't get enough time.
It takes around 60 days to shoot a feature film. There is also pre-production work.
Whenever there is time, I do say yes to acting offers. But I have a few conditions.
Like what?
I can't be ill-treated in films.
I am okay with dying by a bullet. but nobody should slap me or punch me or beat me.
I have declined many acting offers from the South because they beat up villains like a dog in their films.
I also can't do roles in which things like child molestation are depicted.
I have to be conscious of my image as a director.
What's your process like as a film director?
The films that I make require a lot of sweat. They are shot in real locations.
My films don't have a studio-like setup with air conditioner on like (Sanjay Leela) Bhansali's.
My upcoming film Ghamasaan was shot in a very difficult terrain.
Some films work and some don't, but all my films require immense hard work.
You shared a great friendship with Irrfan. What do you remember about him?
I miss him a lot.
He was one person who pushed me as an artist.
I was able to write complicated, intricate scenes with him as a performer.
I miss that challenge.
There is no actor who can challenge me and push me as an artist like he did.
That is one big void that will never be filled.
What can you tell me about your upcoming line-up?
The film I just finished is called Ghamasaan. It has Arshad Warsi and Pratik Gandhi.
It is a dacoit-based drama, shot at real locations.
We just finished the shoot and the post-production is underway.
There is also a bio-pic on K Asif. We are currently writing it.