As soon as the lockdown was opened, film folk made a beeline for the Maldives.
They've shared lovely pictures of some really fun times, and Chhalaang actor Nushrratt Bharuccha is obviously missing out.
She didn't get to go this year, but she doesn't want to be left out either!
So she shared amazing pictures from her Maldives vacay from last year.
'This time last year, I let my hair down...felt the rising sun warm me up... dived deep into the blue water.... swam with fishes... almost stopped breathing when a sea turtle swam past me.... Ate the best food, drank the best wine, danced all day all night... slept out on the porch under the bright full moon...woke up to the sound of the ocean... pure joy!' she writes.
'This is an appreciation post for all that I had when I had it... all that I did when I did. One year later, today I remember it all so fondly.. miss it all so dearly but feel so blessed and lucky to have had it. To have lived it the way I wanted it. So thank you Universe for giving me all that you have, the way that you have!'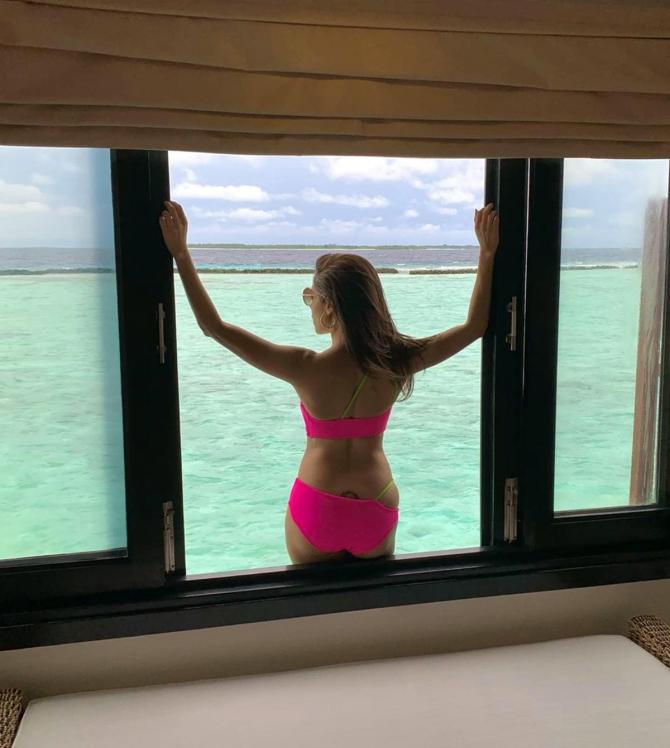 Nushrratt enjoys the view.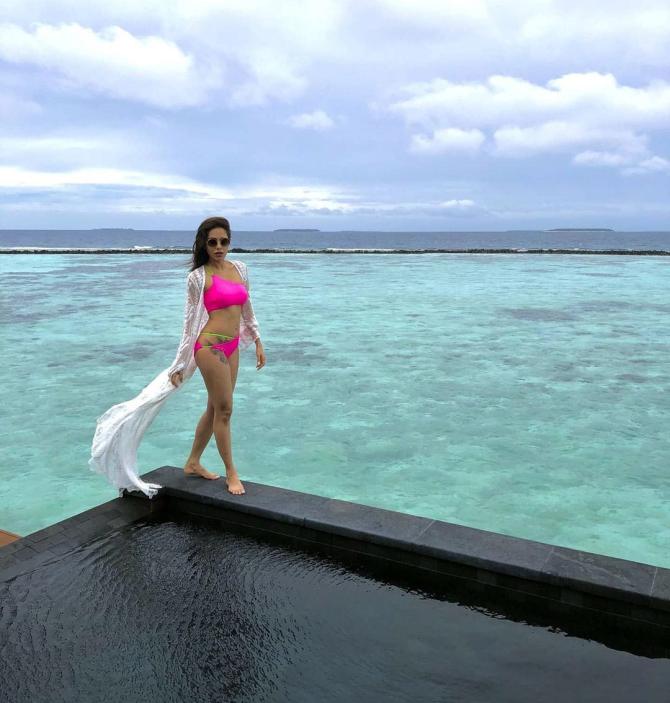 A splash of pink against the infinite blue.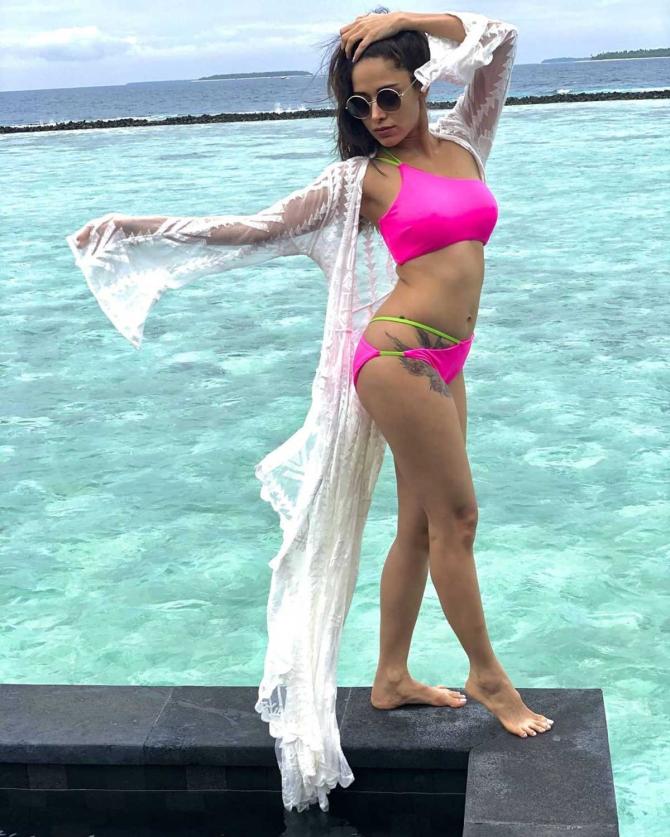 Maintaining a fine balance.
Breakfast in the pool.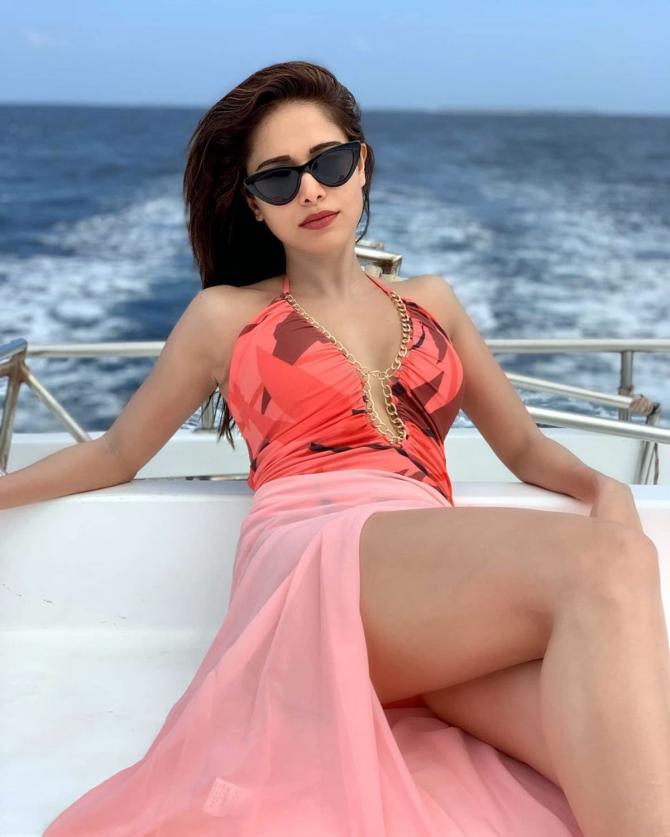 Going for a boat ride.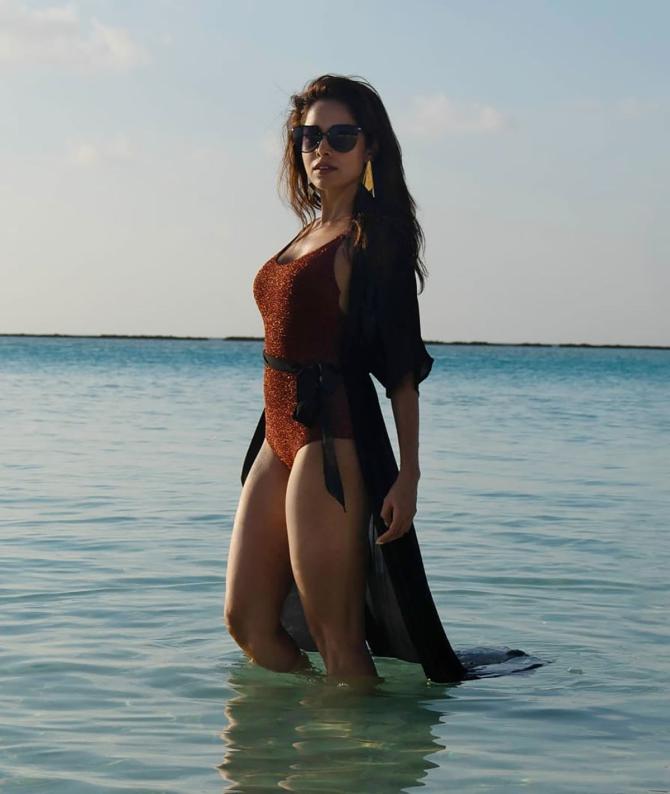 Making more gorgeous pictures.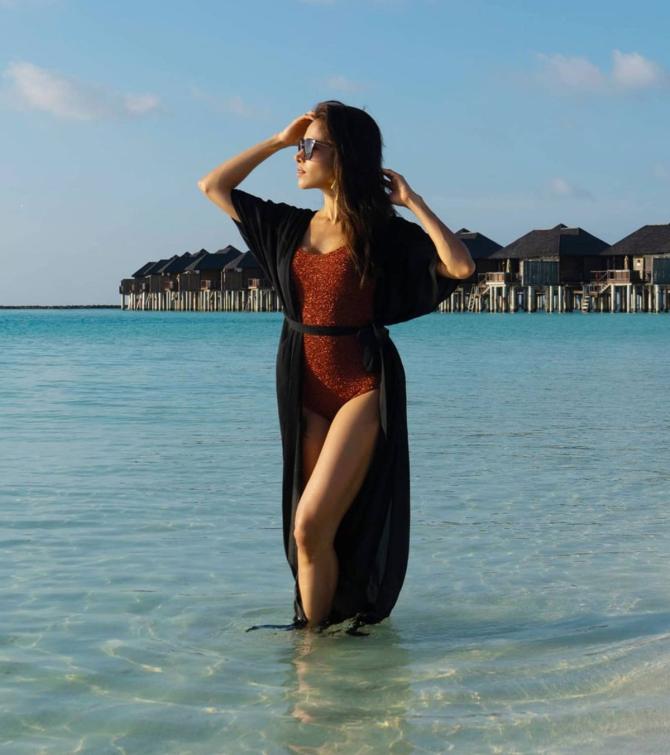 The posing doesn't stop.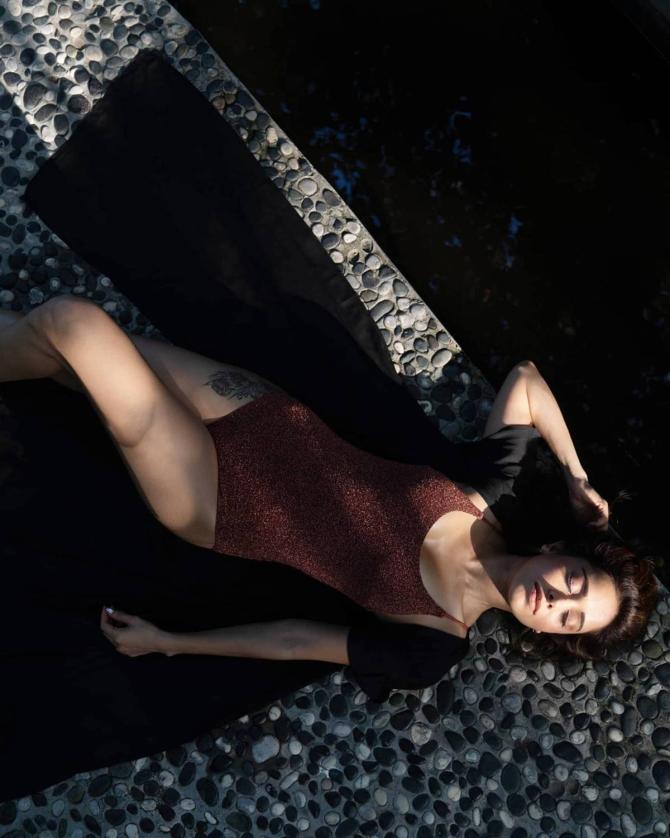 Looking sexy even in her sleep.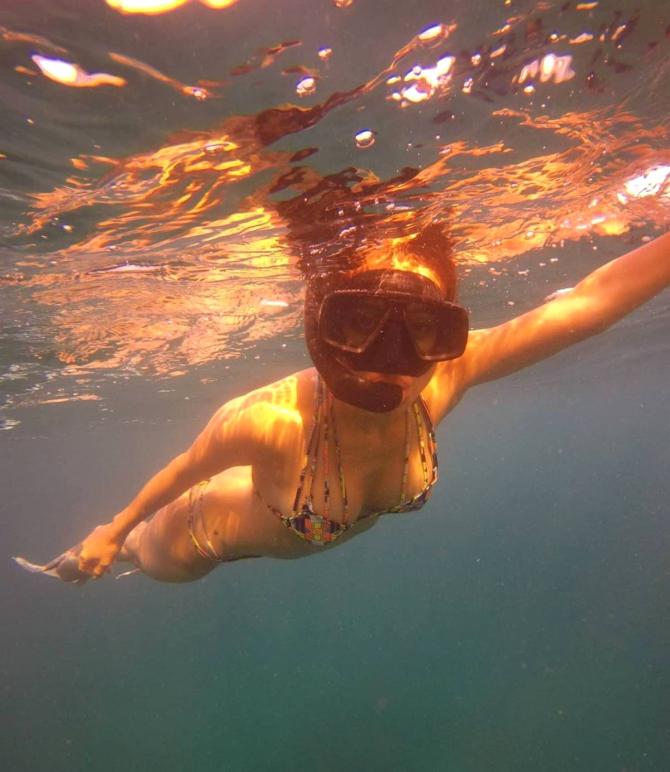 Going deep sea diving.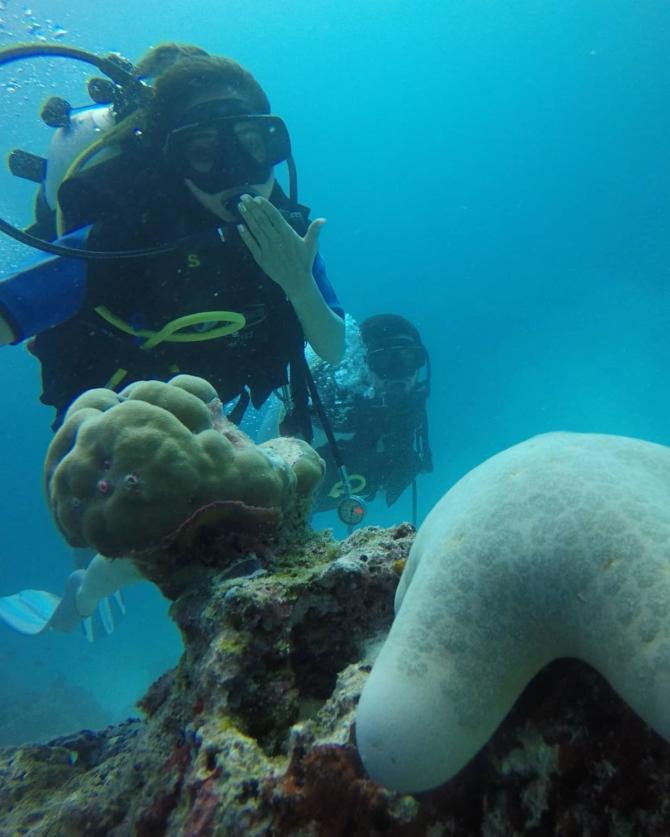 And making lovely memories.
Photographs: Kind courtesy Nushrratt Bharuccha/Instagram