Yes, it's that time of the day to peep into yet another Maldives holiday!
This time, we travel with Sophie Choudry.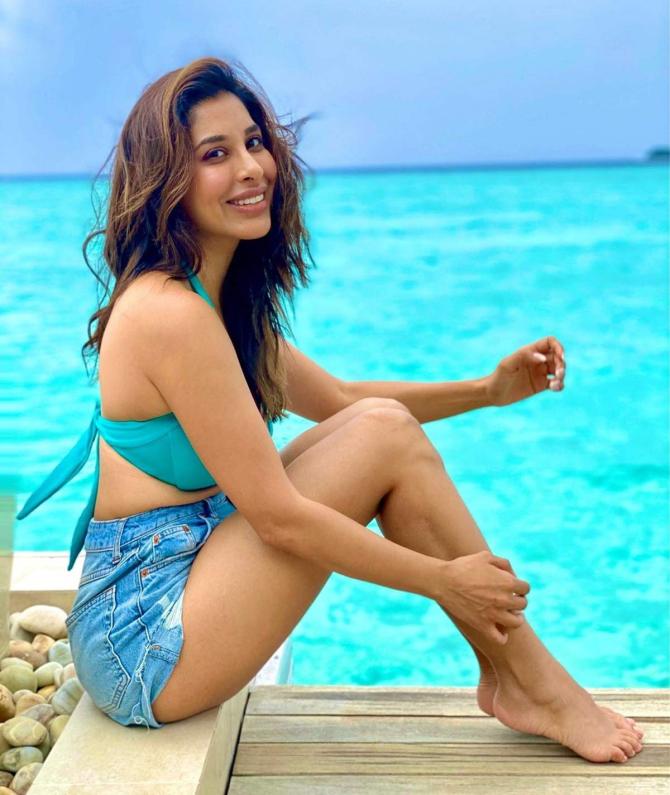 Sophie colour coordinates her outfit with the ocean.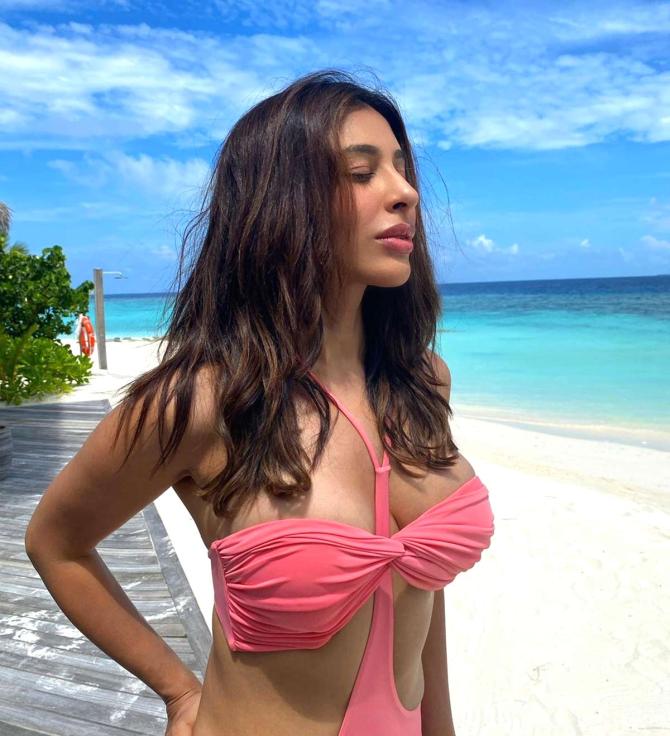 Soaking in the sun.
Catch me if you can!
View from a room.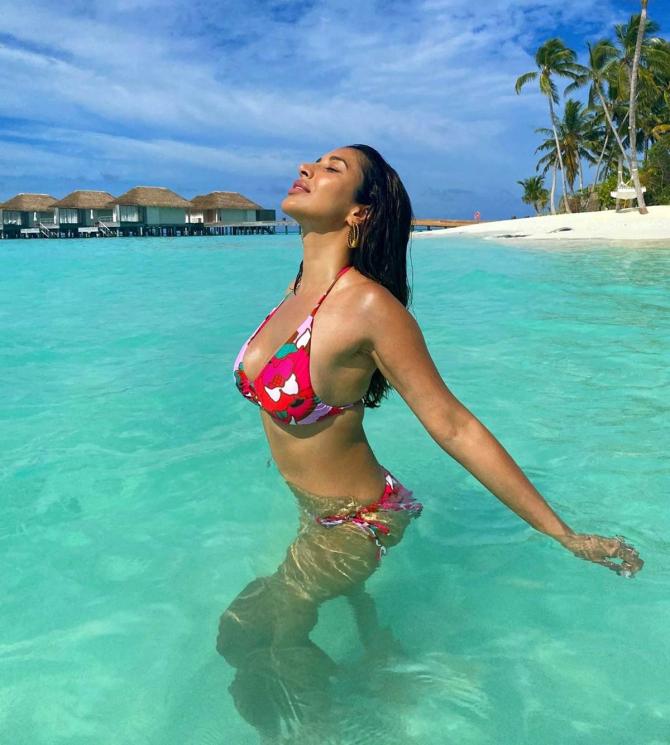 Posing in the water.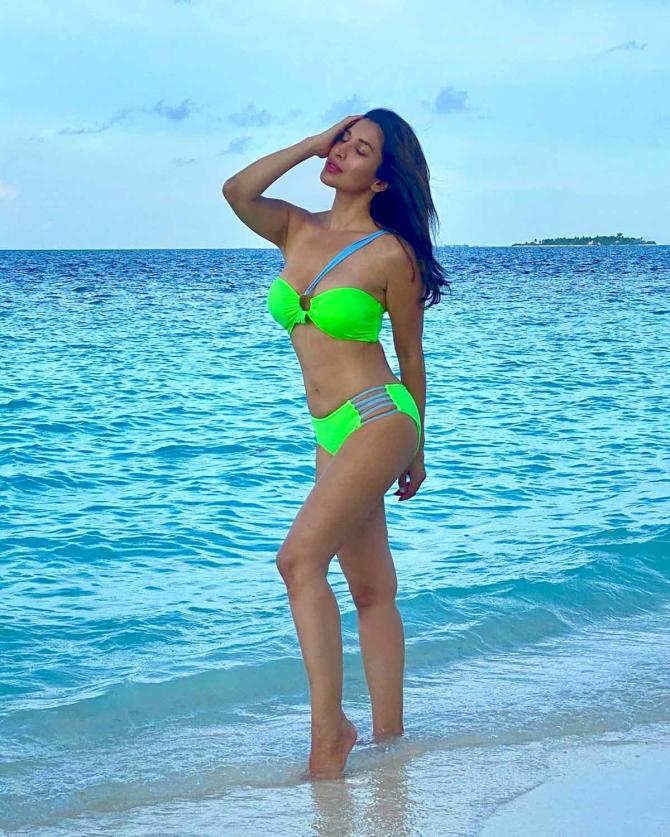 And then on the beach!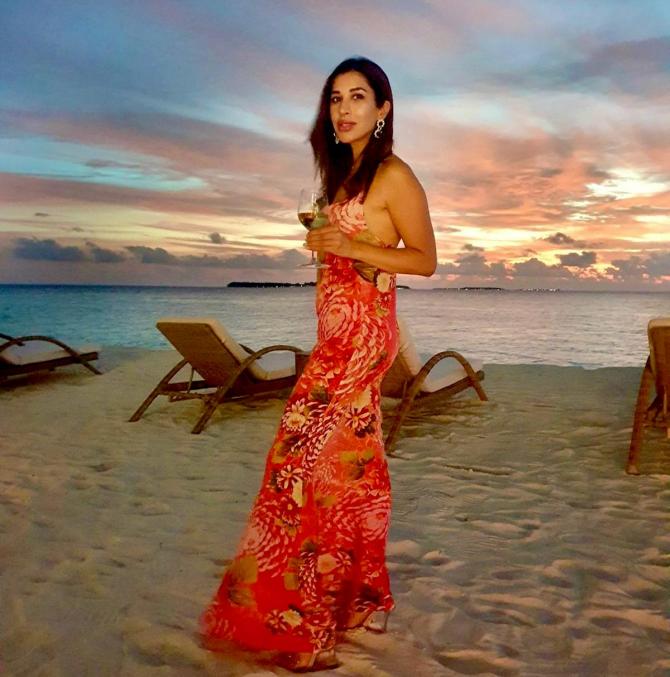 'When the sky speaks in a thousand colours.'
Photographs/Videos: Kind courtesy Sophie Choudry/Instagram