Which Zingaat do you like better? Do vote below!
The new version of Sairat's hugely popular song, Zingaat, has been released.
Dhadak stars Janhvi Kapoor and Ishaan Khatter danced to it, and promoted it in Mumbai.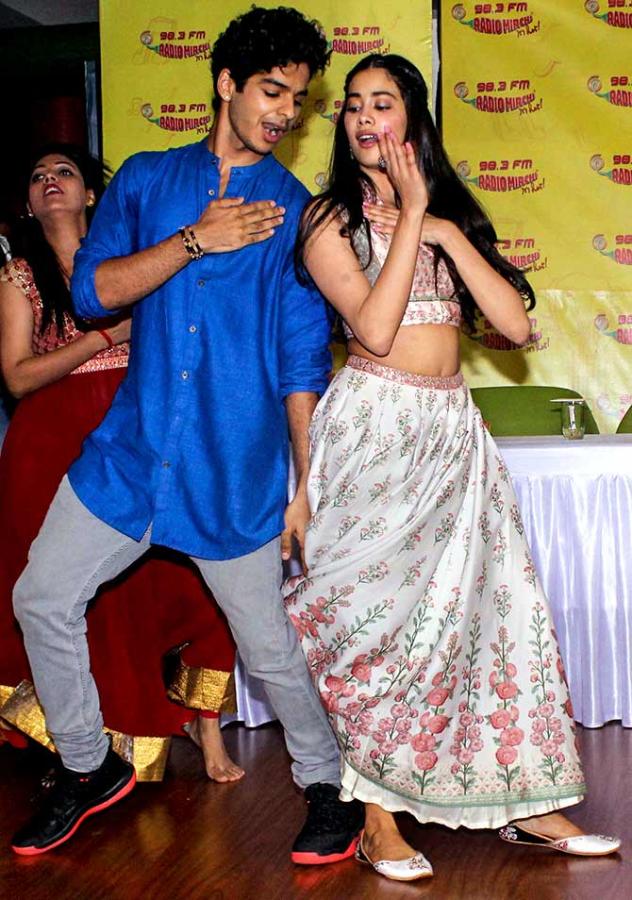 There may be a lot of comparisons with the original, but Ishaan and Janhvi say they faced no pressure while shooting it.
Directed by Shashank Khaitan, Dhadak is the official Hindi adaptation of the 2016 Marathi blockbuster.
When asked if recreating the song was intimidating, Janhvi said, "We wanted to make a good song, something that is true to our film, but we didn't take any pressure. We were trying to play our characters, trying to make our director happy and listening to Farah Khan (choreographer) ma'am."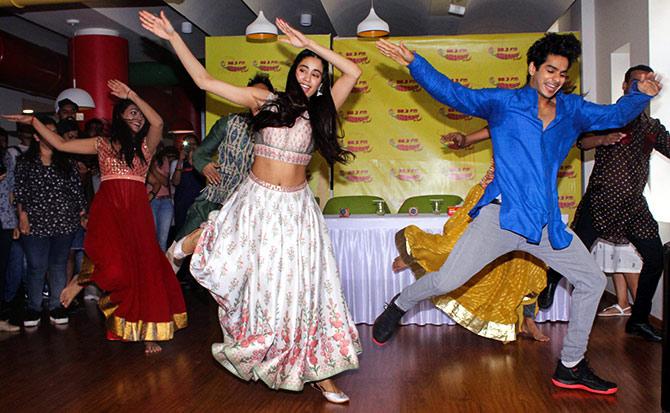 Ishaan echoed the same sentiment and said the song had a universal appeal and the team's effort was to "capture the moment and be sincere to it".
The music has been composed by Ajay-Atul, who had also composed the original soundtrack. The lyrics have been penned by Amitabh Bhattacharya.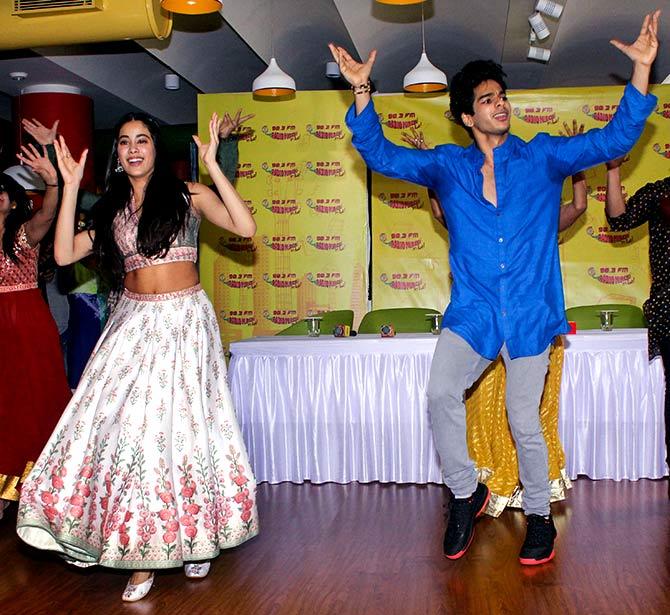 The song has been choreographed by Farah Khan and Ishaan said apart from the hook step, free style dominates the number.
"Farah and Shashank's idea was that we will not choreograph too much, we will define a hook step and then we will just let go, let people dance the way they want to when they listen to the song. We wanted to capture that," he said.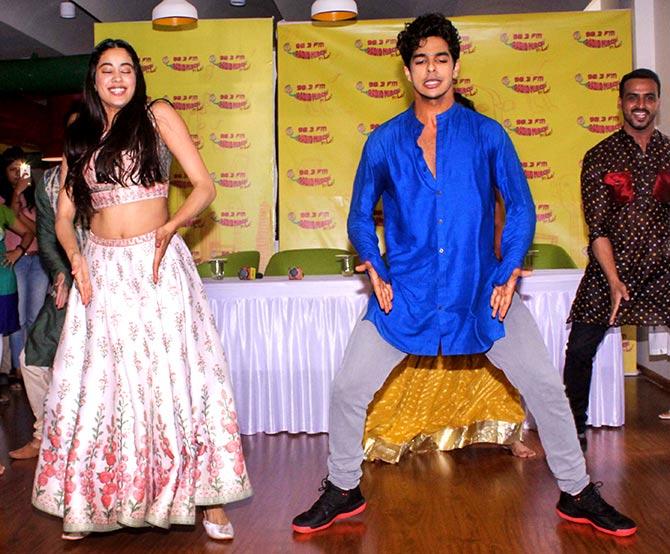 While the original film was set in Maharashtra, the Marathi word Zingaat went perfectly with it.
Since Dhadak is set in Rajasthan, would the song's title suit it?
"The word 'zingaat' was never used in popular Marathi literature," Shashank replies. "It doesn't even have a defined meaning; it suggests being carefree. The way we have used it, 'naache zing-zing-zingaat' would suggest to dance carefree. I don't think there should be any problem with it."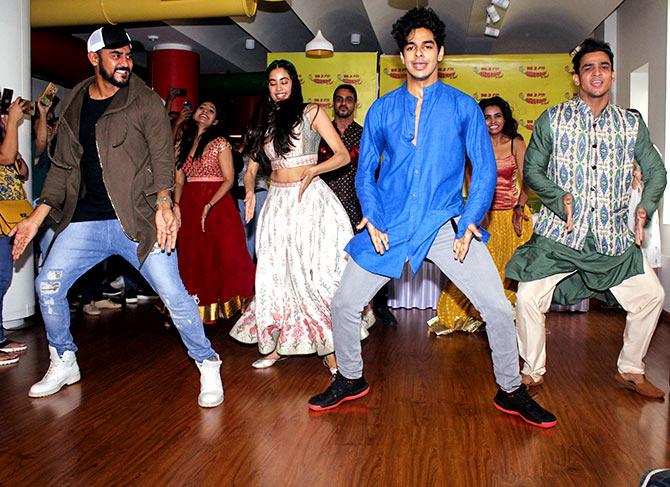 Shashank, who is also a judge on the reality show, Dance Deewane, shows off his dancing skills.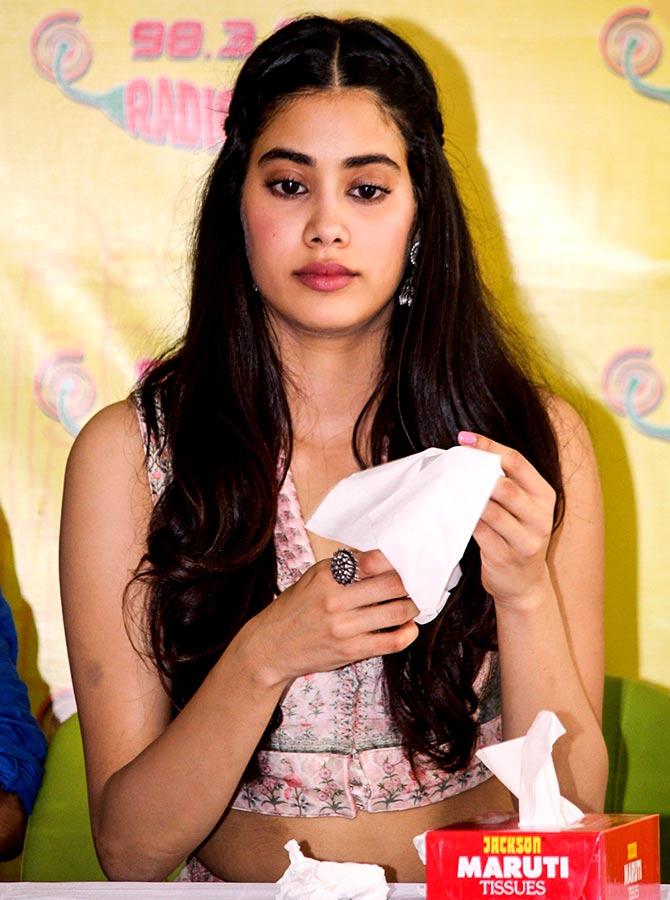 Janhvi gets emotional as she talks to the media.
Shashank wipes the sweat off Ishaan.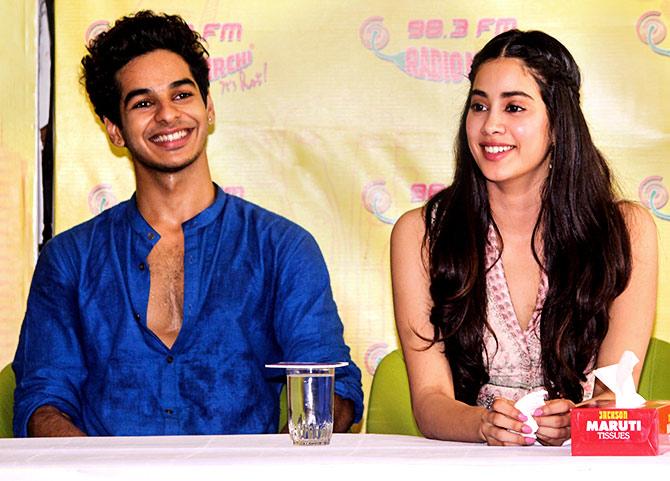 Ishaan and Janhvi bask in the spotlight.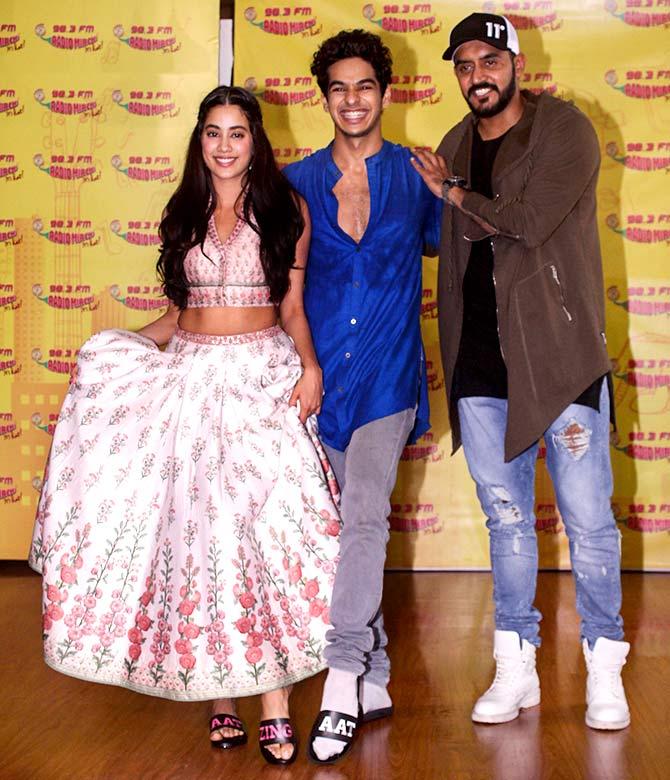 Janhvi and Ishaan show off their Zingaat slippers.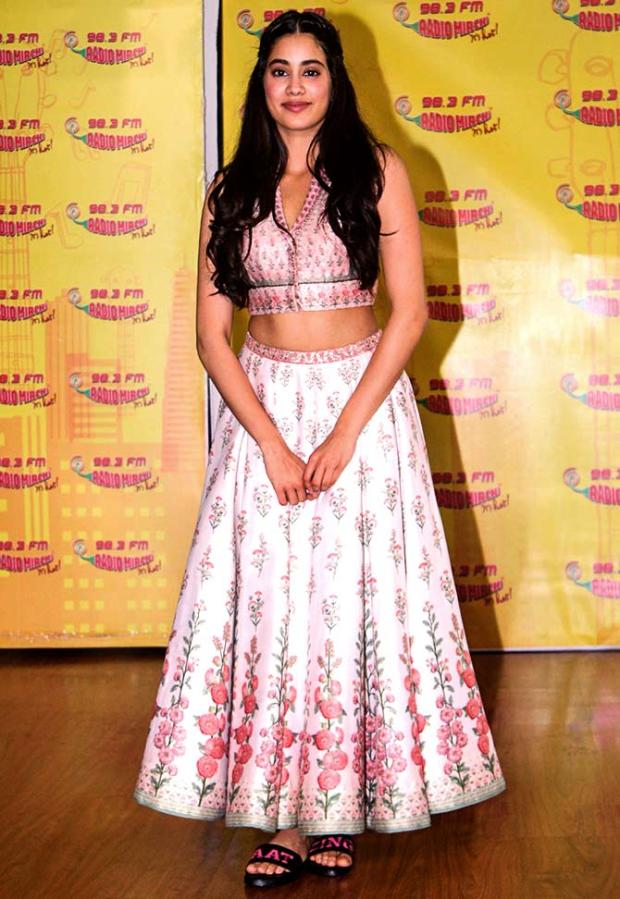 Do you like Janhvi's outfit?
Dhadak releases on July 20.
Which Zingaat song do you like better? VOTE!
Photographs: Pradeep Bandekar