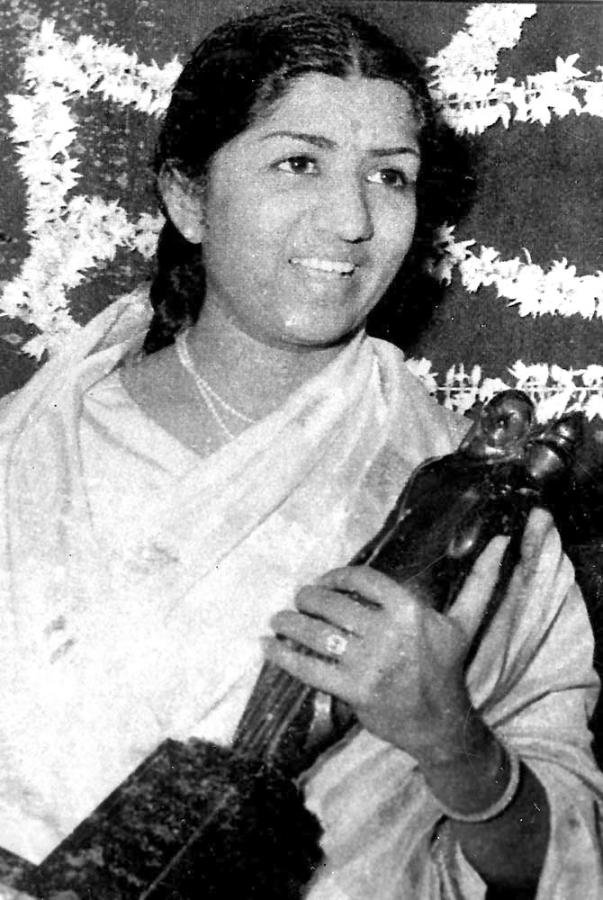 "Kishoreda and I were born in the same year -- 1929," Lata Mangeshkar tells Subhash K Jha.
"He was two months older than me and would never let me forget that.
"Kishoreda bahot hasaate the (he used to make me laugh a lot)... so much so that, sometimes, it used to be a big problem to stop laughing and get to work," she adds, reminiscing her favourite co-singer.
"Kishoreda would crack us up with his jokes and one-liners," she continues.
"It would become a problem when we had to sing a serious song together.
"I couldn't stop laughing and had to firmly stop him from his masti, take a break and then sit down to sing a serious song about life, love and heartbreak. Then we would go back to the laughter.
"He would sometimes make me laugh so much that I would have tears streaming down my face."
But when it came to singing their duets together, it is believed that Kishoreda and Lataji were fiercely competitive, so much so that if they sang a tandem (two versions of the same tune), Kishore would insist that Lata sing her version first.
He would listen to her and then sing his own version.
It happened with the R D Burman song, Mere naina saawan bhadon in Mehbooba and many others.
Lataji thinks that over and says, "Main yeh nahin kahungi ke hum competitive the balki yeh kahungi hum dono dil puri terah se laga kar gaate the. We gave our best for every duet.
"That isn't being competitive.
"It is being collaborative, nurturing a beautiful melody to ensure the best treatment."
Which Kishore-Lata song does she cherish the most?
"Oh, that's a tough one!" she exclaims. "I don't even remember all of them.
"But offhand, I really like our songs for Gulzarsaab in Aandhi -- Tere bina zindagi se, Tum aa gaye ho, Iss modd se jaate hain...
"Then, Gaata rahe mera dil in Guide, Karvatein badalte rahen in Aap Ki Kasam, Gori gori gaon ki gori re in Yeh Gulistan Hamara, Ghum hai kisike pyar mein in Rampur Ka Laxman... so many of them."
Lataji reveals that, under the laughing facade, Kishoreda was a very sad man.
"He was very sad under that happy veneer.
"A month before he died, he rang me up to say he wanted to meet me.
"I was alarmed by the tone of his voice. I immediately invited him home but he refused.
'There would be too many people there. Let's meet at a mutual friend's home,' he suggested.
"When we met, he told me things about his life that left me stunned. What he said to me that day will remain with me only."