'I have always craved for a hit show and it has taken 10 years to be where I am today. It was worth the wait.'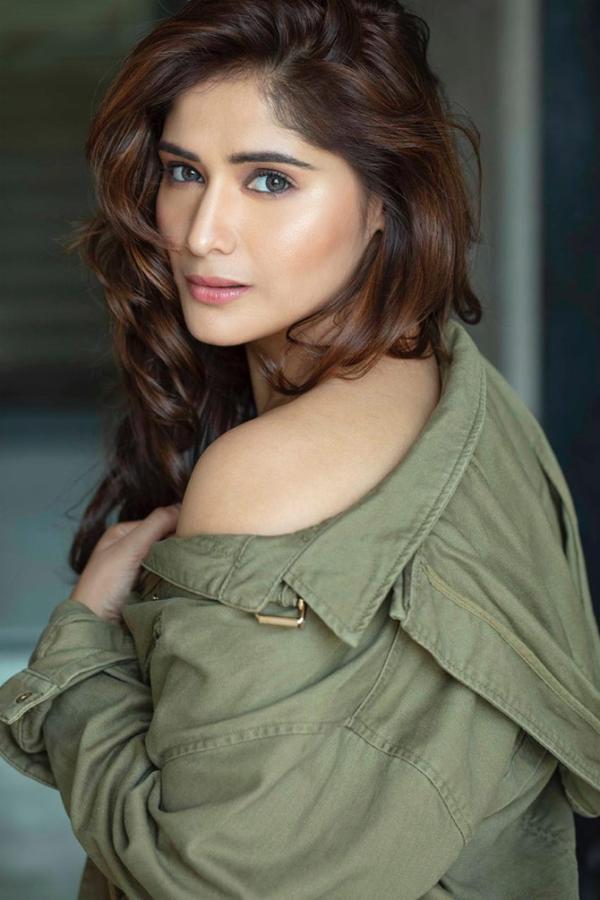 Actress Arti Singh, who was recently seen in Bigg Boss , feels the lockdown is getting tough as the days go by.
"I am enjoying this, but at times I get exhausted, bored and lonely," she tells Rediff.com Senior Contributor Rajul Hegde.
Is the lockdown getting tough?
It's tough to stay indoors and not be able to meet up with friends or even go to the gym.
But honestly, I am super busy in the lockdown.
With no help in the house, I have to do all the household chores and the cooking.
The only difference is that when I cook now, I don't have 10 people around me, praising or criticising me on how the food was.
So I am the chef and my own critic (laughs).
I am very particular about keeping my house dirt-free.
My routine has become little erratic as I sleep at 4 am and wake up at noon.
Why do you sleep so late?
I have been catching up on Web series at night.
Right now, I am watching Gossip Girl, and have become a fan. I am too addicted to it!
It's about young girls and college... I did my studies through correspondence, so I have not been to a regular college. So it gives me a real kick to watch this show.
I watched Guilty and have just started watching You.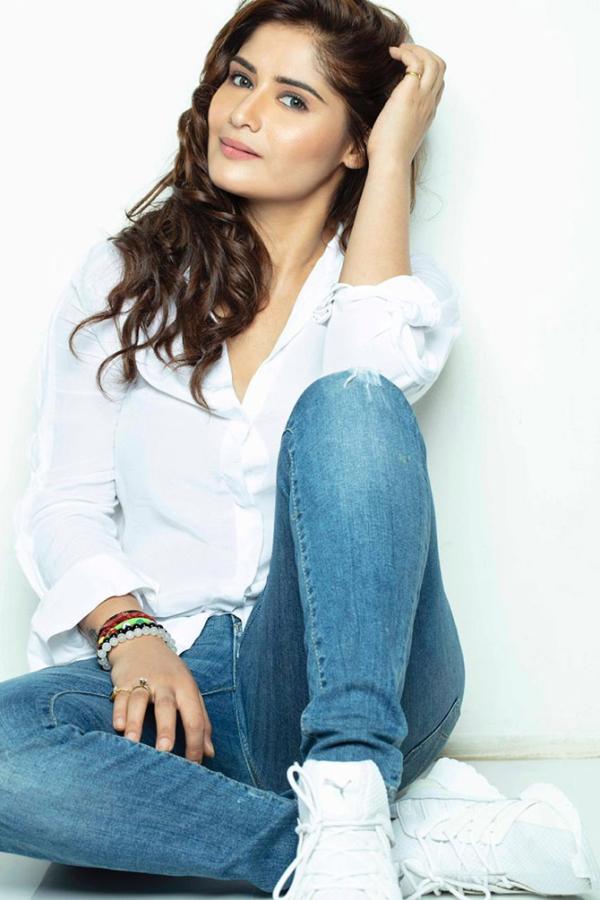 Do you like cooking?
Yes, I love it!
I recently tried making sambar and kadai paneer.
I make simple food, not elaborate.
Are you eating more because of the lockdown?
No. I am an emotional eater, that's why I had put on eight kilos inside the Bigg Boss house.
I want to get rid of my extra weight and look fitter when the lockdown ends.
I am doing my workouts thoroughly and have already lost eight kilos after the lockdown.
Now I am into intermittent fasting.
I eat my first meal at 3 pm and dinner by 10 pm.
I fast for 17 hours.
The lockdown is like an extension of Bigg Boss, but here, I am able to talk to my family and friends, and I cook only for myself.
I am enjoying this, but at times I get exhausted, bored and lonely.
How has life changed after Bigg Boss?
I have earned a lot of love and respect from the show.
I have always craved for a hit show and it has taken 10 years to be where I am today. It was worth the wait.
My brother Krushna Abhishek and family are very proud of me. He is gifting me a car, maybe after the lockdown.
In terms of work, after Bigg Boss, I got a call from a Bengali film-maker and also for a music video, but nothing moved forward due to the lockdown.
I would love to do Web series, dance reality shows and an adventurous show like Khatron Ke Khiladi.
I would love to a meaningful role on TV.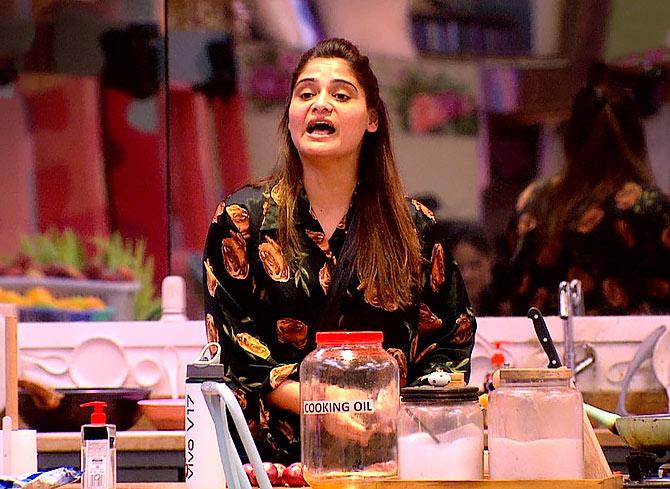 Is there anything that you have done in Bigg Boss and nobody knows about it?
When I was the captain of the house, I slept twice in the bathroom!
I would take my clothes for washing in the bigger bathroom, spread them on the floor and sleep. Nobody knows that.
You were the only one who was safe from Salman Khan's scolding during Weekend Ka Vaar.
Honestly, I respect and love him a lot.
I didn't want to do anything that it would make me small in his eyes.
Whenever he said good things about me, it motivated and guided me to be on the right path.
Are you in touch with the Bigg Boss housemates? Have you sorted out your differences with Rashami Desai?
I have no animosity towards anyone.
I haven't spoken to Siddharth Shukla after coming out of the Bigg Boss. I am grateful to him because he was a support to me in the house.
Rashami has been my friend for the last eight years and one show can't ruin our friendship.
After the lockdown, I will visit the Golden Temple in Amritsar with Rashami and then, the Balaji temple.
What is the first thing you will do after the lockdown?
I will go on a pending pre-birthday holiday to the Maldives.
I always wanted to take my mom to the Maldives and had planned this trip.
I miss my mom a lot.
My brother lives fives minutes away from my place, but I avoid going there as I don't want to take any chances with his kids; they are very small.
As of now, I am managing well.