'We don't know when things will get back to normal, even if the lockdown gets over.'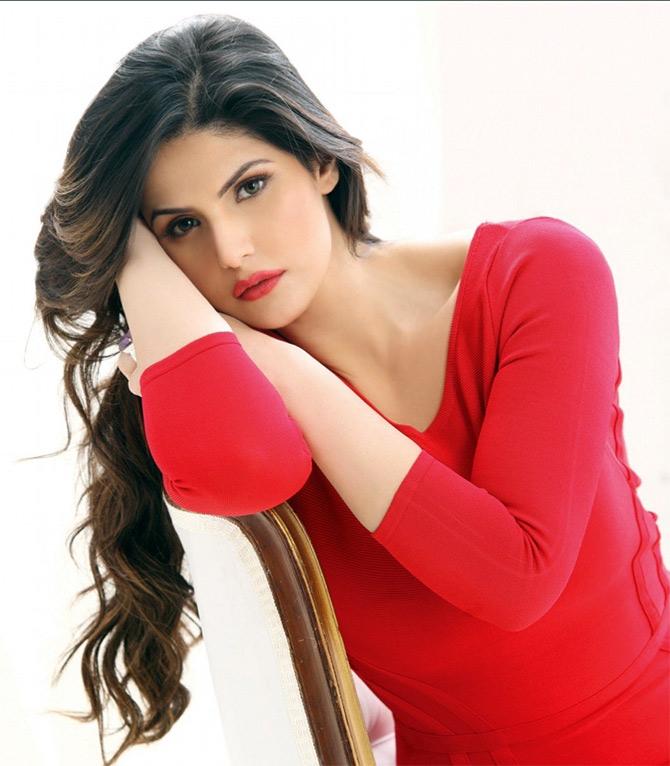 Zareen Khan is trying to stay positive in these days of the lockdown.
The Veer actress can't help but wonder about the way everybody is treating this phase.
"Everybody is making these delicacies, like there's some celebration happening. Maybe it's their way of coping," Zareen tells Patcy N/Rediff.com.
How are you keeping yourself busy?
We were very busy before the lockdown and we will be very busy once it ends because we will have to compensate for everything that we missed out during this time.
This is a time to just be, rather than make yourself unnecessarily busy.
We are always complaining about having some free time. Now we have have that, we want to be busy!
I am not going out of my way to keep busy.
I am blessed I have my family with me -- my mom, my younger sister and my grandfather.
I am doing all the house work.
We have distributed the duties amongst ourselves.
I wake up a little late and do my portion of duties. By the time my day is over, it's almost evening.
I catch up on reading, watch some shows or online videos because I have been trying to learn things like baking and dance.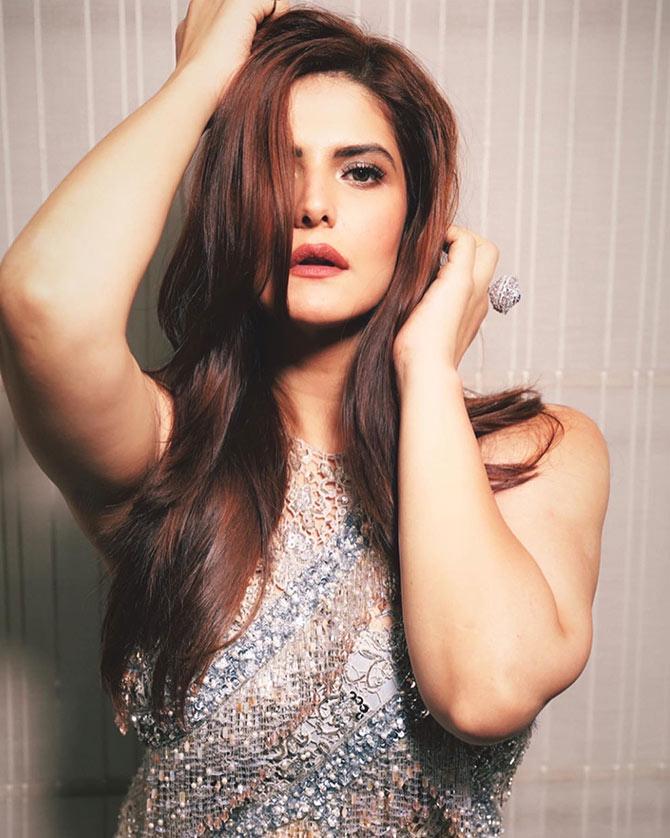 What were you working on before the lockdown?
Luckily, I had just completed my travel shoot when the lockdown was announced.
But yes, a lot of shoots did not happen because the lockdown was announced.
Now we don't know when things will get back to normal, even if the lockdown gets over.
People won't resume work from May 4. It will take time for things to get normal.
What are you missing?
I am not really missing anything.
I am trying to be in this moment, enjoying myself, and not feeling trapped and suffering.
Because at least I have a house to be trapped in! There are so many people out there who don't have a house or anything to eat.
I miss meeting friends, miss being outdoors, going for drives...
I am a travel addict, so I miss travelling.
Once the lockdown is over, what would you want to do?
I want to catch up with my friends.
We do video calls, but that's not enough.
I want to meet my friends and give them a tight hug.
What is your fitness regime and diet plan now?
Honestly, I don't have a fitness routine now. Doing housework is the best workout you can do.
Jhadoo pocha is so difficult. It takes up all of your energy, especially in this heat.
I don't think there's any better workout than cleaning your house.
In the beginning, my diet went for a toss.
I think that is a similar case in every household because I checked with my friends. Everybody is making these delicacies, like there's some celebration happening.
Maybe it's their way of coping.
Maybe parents were just too happy being with kids at home.
Now that is all gone and I am back to my diet. I follow a no carb or low carb diet with a high fat intake, also called the keto diet.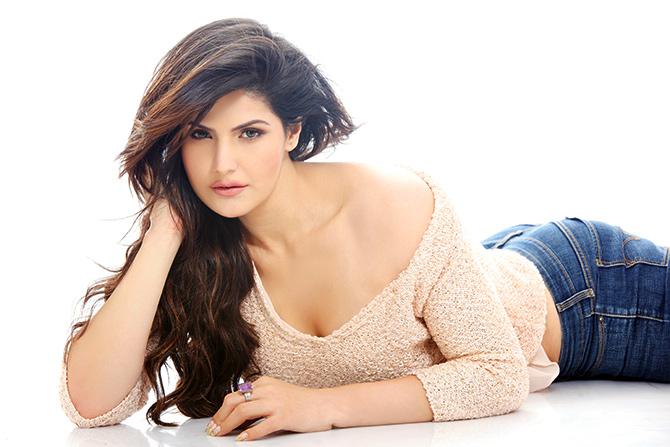 You have launched a YouTube channel.
People, who really know me, thought I should have my own channel because the majority of people don't have an idea who I really am.
I should take this opportunity, especially when we are living in a day and age where you can have a direct connectivity with your fans.
Plus, nothing is happening now.
All our movies are stuck.
Our entertainment is stuck.
This is the right time to start this channel.
My channel will have everything that interests me. I will not do something just the heck of it.
There won't be pretence; my channel will see the real me.
What is your new film Hum Bhi Akele Tum Bhi Akele about?
Hum Bhi Akele Tum Bhi Akele is very close to my heart. It was going to release in March, but due to the lockdown, we don't know what the makers will decide.
It is directed by Harish Vyas and co-stars Anshuman Jha. He's also the producer of the film.
It's a beautiful story about two different individuals -- a gay boy and a lesbian girl -- and the story of their friendship.
Our country has officially allowed homosexuality thanks to Section 377, but homosexuality is still not approved in families. That fight is still on.
It's not a preachy, boring, film.
It's a light-hearted film, which has been released in festivals in New York and the South Asian International Film Festival, and it has won Best Film awards.
In January, it won the Best Actress, Actor and Director award at the Rajasthan International Film Festival.
I hope audiences will get to see it.