On October 20, 1995, a love story called Dilwale Dulhania Le Jayenge hit the screens and every single thing about it -- from Raj and Simran to palat and phurr became a part of Bollywood lexicon.
In the years to follow, the tale of how an impish Shah Rukh Khan won over demure Kajol's grouchy daddy would inspire books, blogs and films to both -- intellectualise and parody -- the blockbuster's enduring popularity.
Whether you see it as a commentary on Indian parenting where Anupam Kher's liberal Pops' Ja meri jawani jeekar aa takes on Amrish Puri's conservative Bauji consenting to Ja jee le apni zindagi or a syrupy slice of opposites attract brought to life by SRK and Kajol's scorching chemistry, Aditya Chopra's depiction of the traditionalist NRI unwaveringly holding on to desi values and culture worked in its favour.
Twenty five years have passed but the world's obsession with Chopra's directorial debut shows no signs of slowing down.
Sukanya Verma presents a DDLJ special quiz to test your knowledge about one of Hindi cinema's most successful films of all time.
Q1. How old was Aditya Chopra when Dilwale Dulhania Le Jayenge released?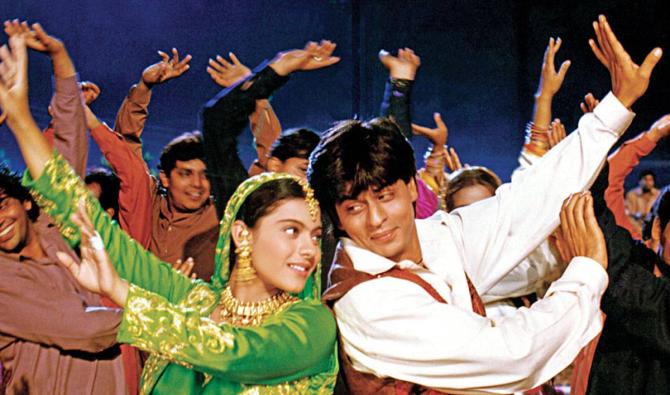 Q2. What book is Kajol reading in this scene?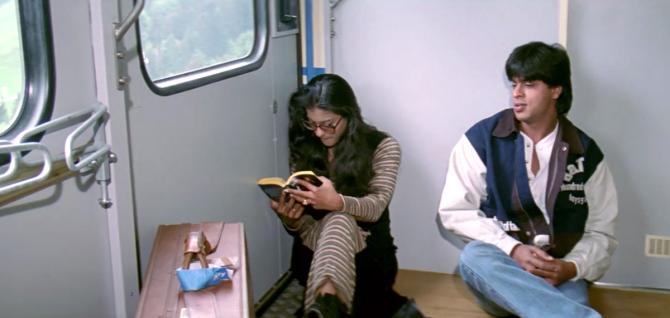 A. Gone with the Wind
B. The Scarlet Temptress
C. Lady of Scandal
Q3. What is the name of Anupam Kher's father in the movie?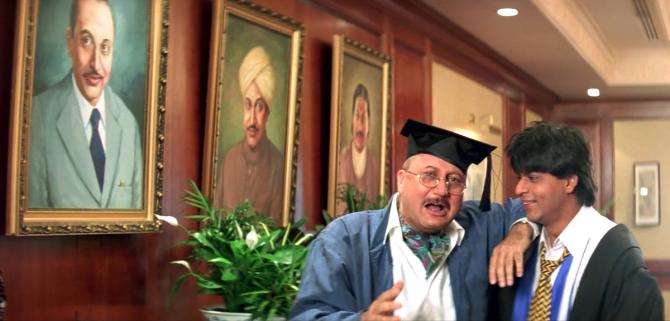 A. Diwan Pushkarnath
B. Diwan Brijnath
C. Diwan Dwarkanath
Q4. Can you name the railway station where Raj and Simran's running train reunion happens? Your options are: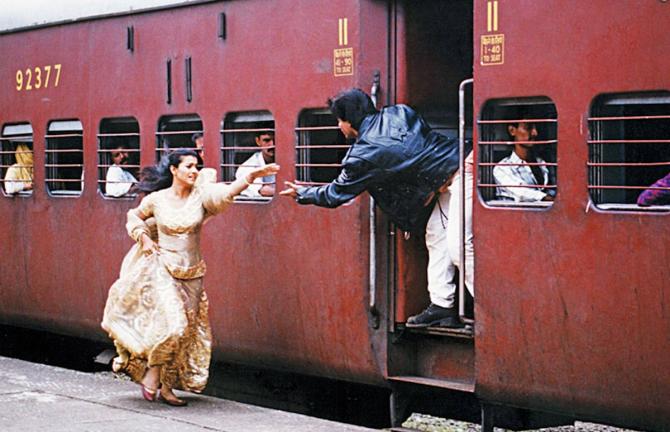 A. Phagwara
B. Attari
C. Apta
Q5. How many times does Karan Johar's name appear in the opening credits?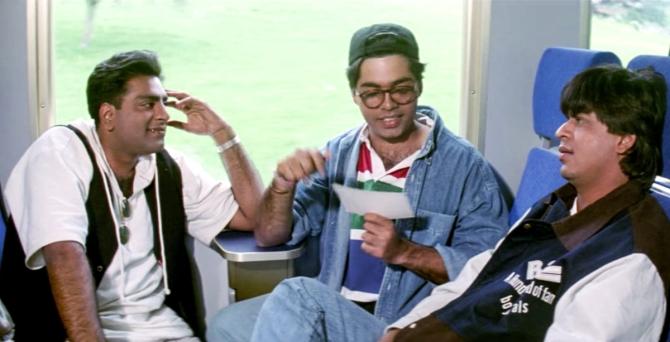 Q6. Which car does Raj use to drive to his graduation ceremony?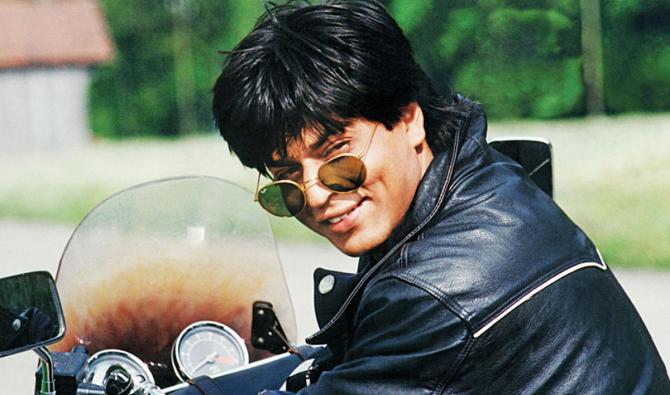 A. Mercedes
B. Lamborghini
C. Maserati
Q7. Including the white salwar kameez, how many outfits does Kajol change in Tujhe Dekha Toh Yeh?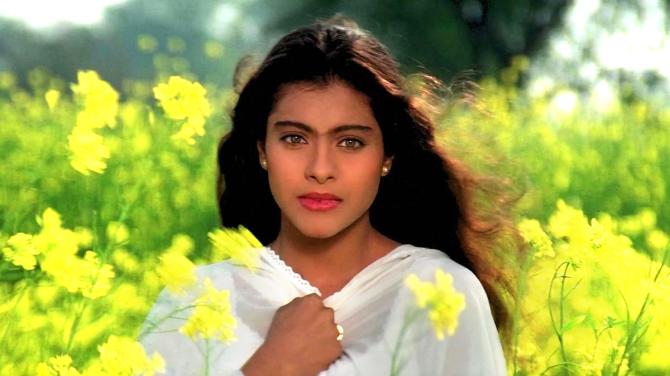 A. Eight
B. Seven
C. Nine
Q8. What are Raj's last words to Simran in London?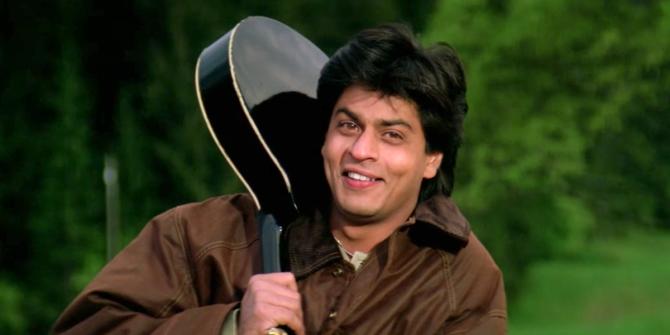 A. Phir milenge, Senorita.
B. Nahi, main nahi aaongaa.
C. Main aa raha hoon, Simran.
B. Nahi, main nahi aaongaa.
Q9. Pick the correct order of insults Raj hurls at the Swiss police while saving Simran from trouble.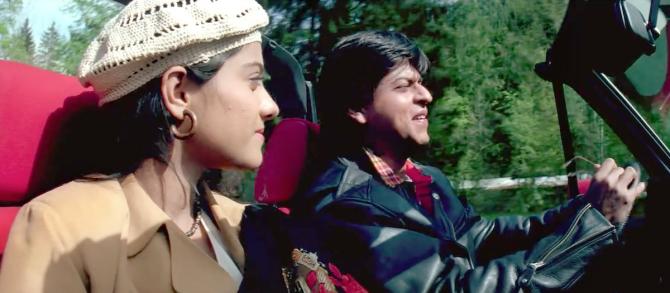 A. Al Kutto Al Kamino Al Byeo
B. Al Pacino Al Kamino Al Kutto Al Saalo Al Haramo
C. Al Pacino Al Kamini Al Kutto Al Saalo
B. Al Pacino Al Kamino Al Kutto Al Saalo Al Haramo
Q10. Name the confectionary shop Kajol storms inside with Raj in a drunken state.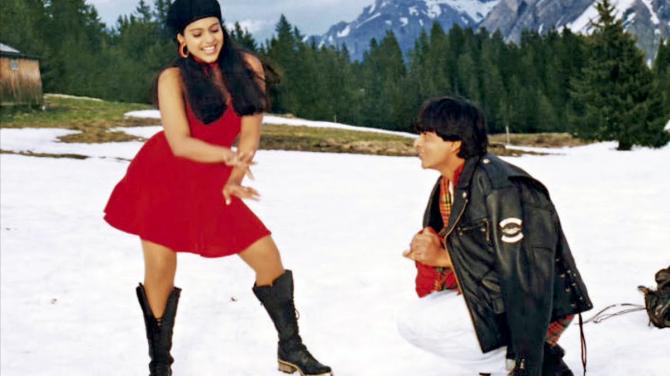 A. Early Beck
B. Laderach
C. Charly's
Q11. Kajol gets tipsy after glugging down alcohol leading to the Zara Sa Jhoom Le. Name the alcohol.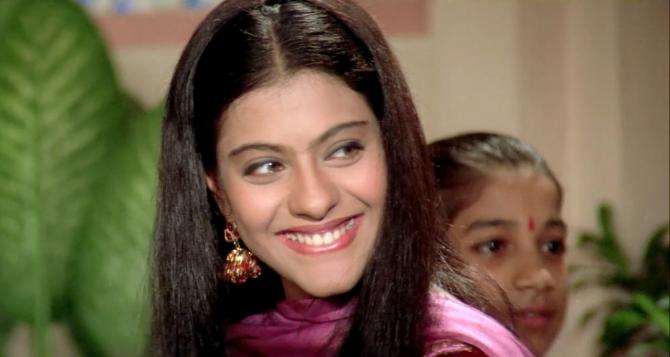 A. Brandy
B. Vodka
C. Cognac
Q12. 'Jisse Ganga nadi se pyar ho usse Thames nadi se kya lena dena.' Alright then, which actor says this line in Dilwale Dulhania Le Jayenge?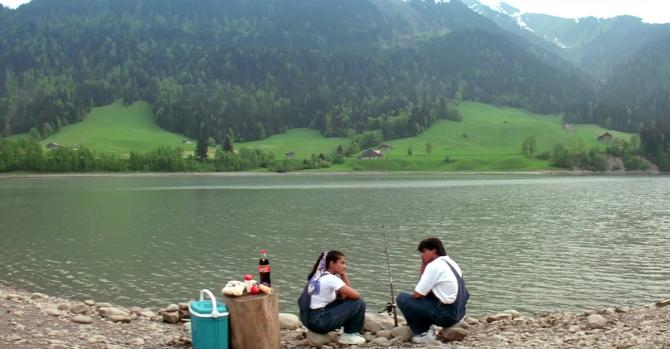 A. Satish Shah
B. Anupam Kher
C. Himani Shivpuri
Q13. What exactly does Raj expresses a desire to set up a factory of using Kuljeet's (Parmeet Sethi) help?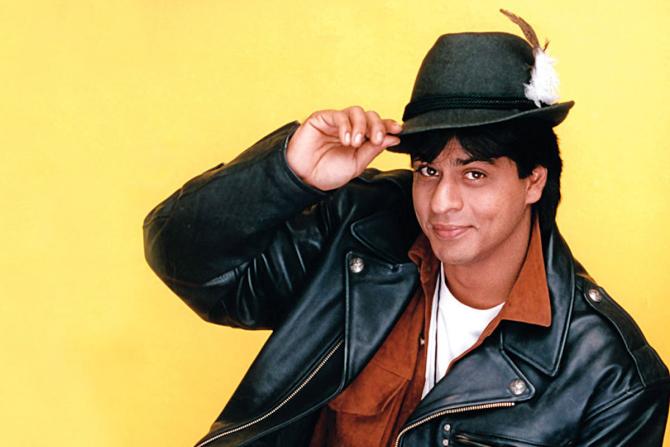 Q14. Raj and his father's affectionate exchange goes something like this: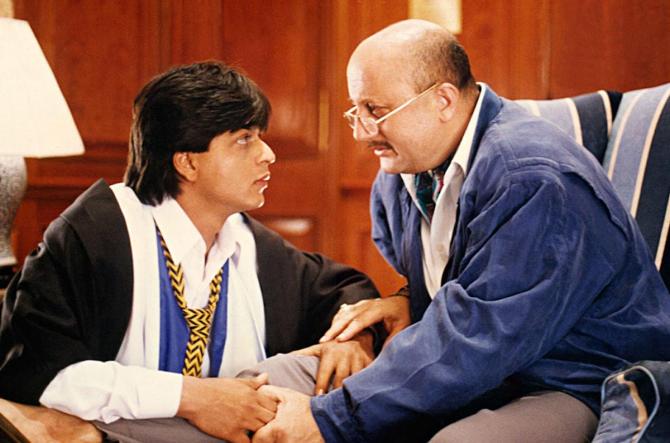 A. Oh koki oh lola oh bobby oh bola
B. Oh pochi oh koka oh bobby oh lola
C. Oh pochi oh kola oh bobby oh lola
B. Oh pochi oh koka oh bobby oh lola
Q15. Raj and Simran's playful terrace song sessions ends with Chor Machaye Shor's chartbuster track Dilwale dulhania le jayenge and begins with: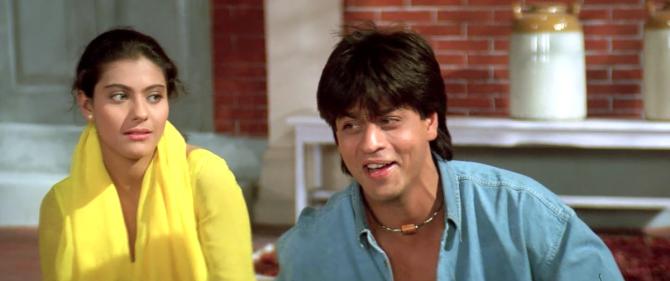 A. Ichak dana bichak dana
B. Kahin pe nigahen
C. Pyar kiya toh darna kya
A. Ichak dana bichak dana
Q16. When Raj first meets Simran's younger sister, he gives her a little something. What is it?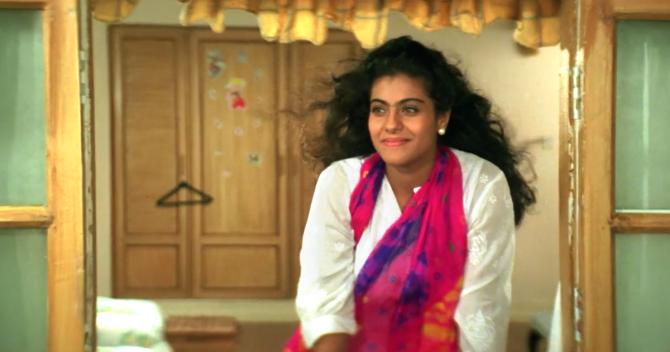 A. A rose
B. A Union Jack cap
C. A mini cowbell
Q17. Of all the songs in Dilwale Dulhania Le Jayenge, only one is choreographed by Farah Khan. Can you identify which one?
A. Zara Sa Jhoom
B. Mehendi Lagake Rakhna
C. Ruk Ja O Dil Deewane
Q18. 'Aadha chamach cheeni, ek chamach doodh, thodi si ____.; Name the missing ingredient in Simran's coffee.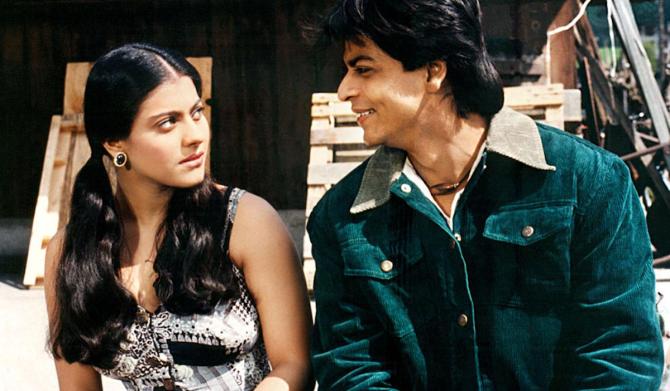 A. Chocolate
B. Cream
C. Coffee
Q19. What is Simran's house number in London?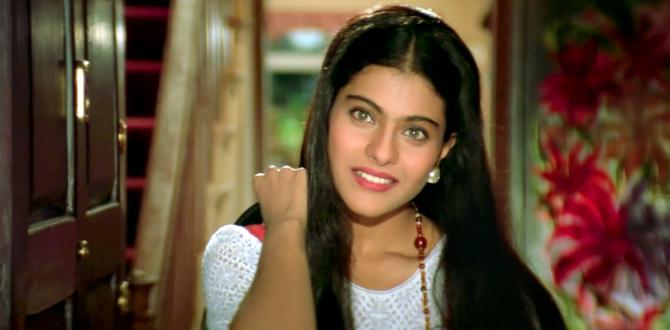 Q20. Which London landmark features in Dilwale Dulhania Le Jayenge's opening scene?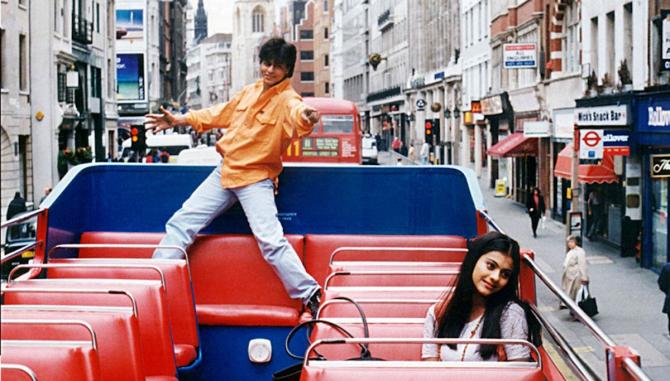 A. Leicester Square
B. Piccadilly Circus
C. Trafalgar Square
Q21. What's the name of Simran's neighbourhood in London?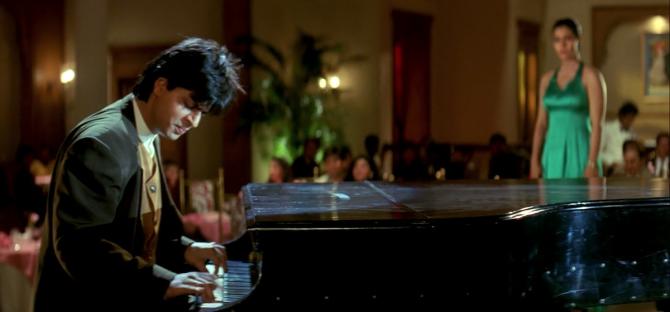 A. Hampstead
B. Southall
C. Notting Hill
Q22. Which bhajan is Kajol singing in this scene to please her father and secure permission for a month long trip to Europe?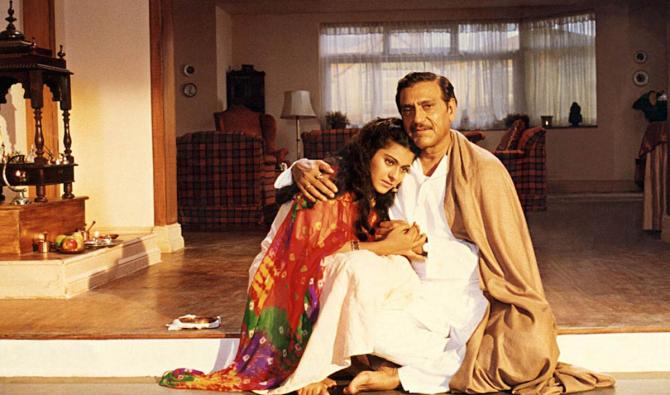 A. Om Jai Jagadish
B. Jai Ganesh Jai Ganesh
C. Hare Rama Hare Krishna
Q23. What's the cost of the cowbell Simran buys at a souvenir shop in Switzerland?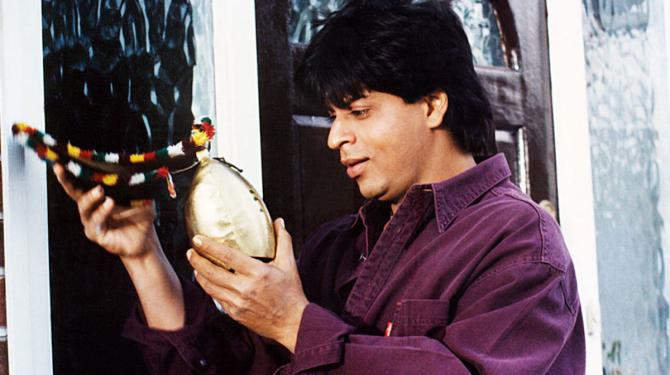 A. 18 francs
B. 25 francs
C. 40 francs
Q24. Who is officially credited for the movie's title?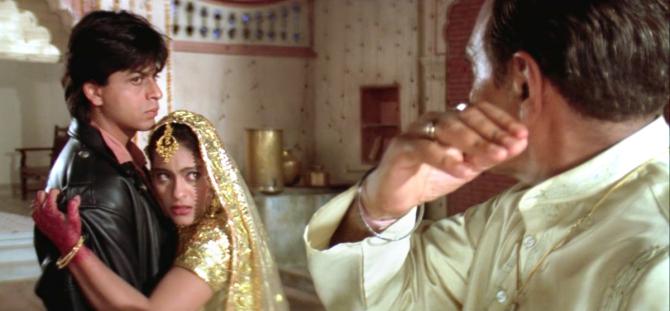 A. Shammi Kapoor
B. Kirron Kher
C. Yash Chopra
Q25. How many times does the Ghar Aaja Pardesi track play in Dilwale Dulhania Le Jayenge?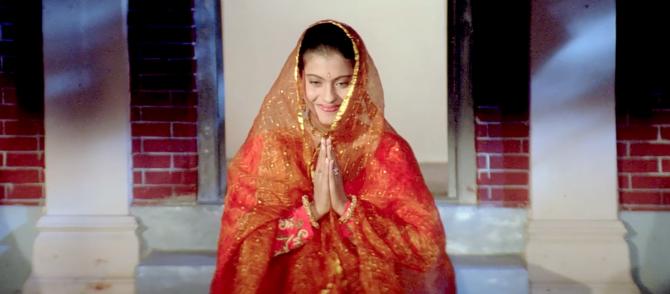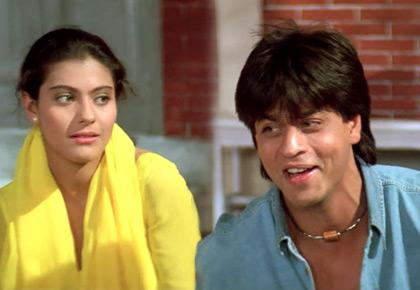 Feature Production: Ashish Narsale/Rediff.com