The Gandhi Jayanti national holiday on October 2 has worked quite well for Bollywood movie releases.
In fact, year after year, it has given us big hits.
Joginder Tuteja looks at the big Gandhi Jayanti releases in the recent years.
War, 2019
Box office collection: Rs 318 crore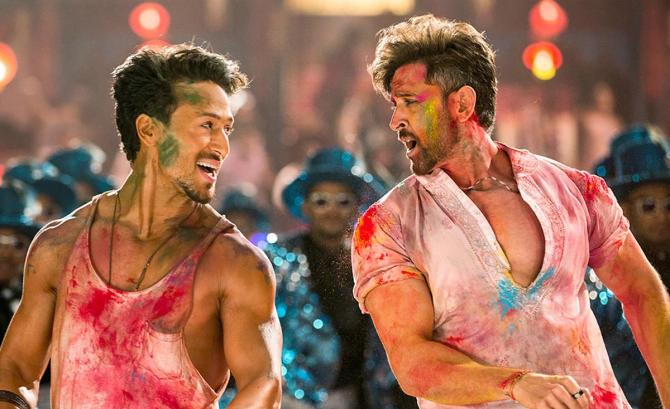 War is the biggest success story of the Gandhi Jayanti week. It's also the highest grosser ever.
No other film has been able to make the magic created by Hrithik Roshan and Tiger Shroff.
Bang Bang, 2014
Box office collection: Rs 181 crore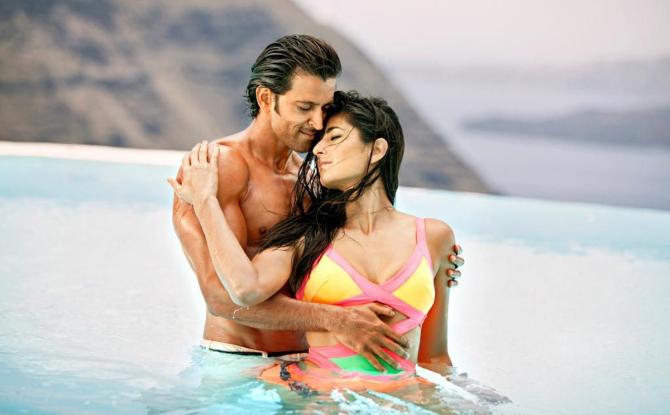 Hrithik scored another big hit during Gandhi Jayanti with Bang Bang.
Bang Bang was the biggest Gandhi Jayanti hit before War broke its record.
Interestingly, both films have been directed by Siddharth Anand.
Judwaa 2, 2017
Box office collection: Rs 138.61 crore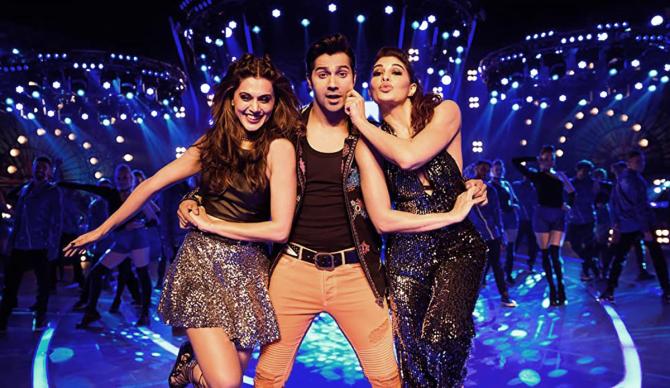 The third biggest grosser on this weekend holiday is Varun Dhawan's Judwaa 2..
Despite all the criticism coming its way, audiences couldn't get enough of it.
Producer Sajid Nadiadwala went all out to promote this David Dhawan film, which worked well in both single screens and multiplexes.
M.S. Dhoni: The Untold Story, 2016
Box office collection: Rs 133.50 crore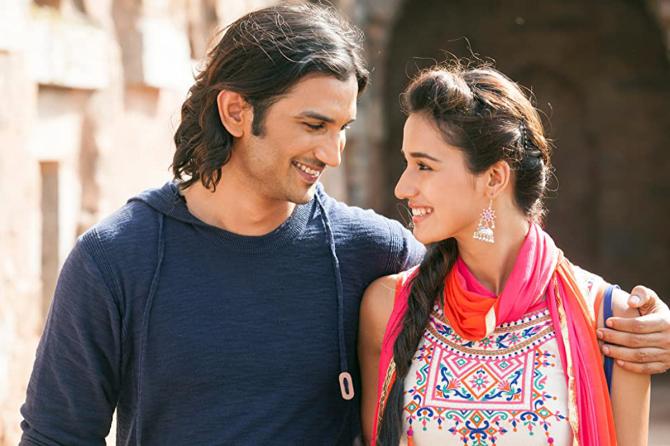 Combining class and mass elements, this Neeraj Pandey directorial has become immortal, thanks to Sushant Singh Rajput putting in a career best performance in M S Dhoni's biopic.
Singh Is Bliing, 2015
Box office collection: Rs 90 crore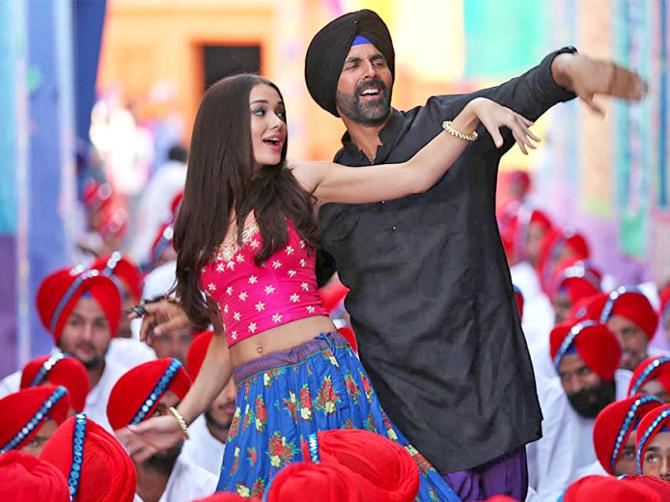 When it was decided that a sequel to Singh Is Kinng would be made, the title went through a revamp and the film was titled Singh Is Bliing.
The Akshay Kumar film took an initial and went on to net a total higher than its predecessor.
However, the Prabhudeva directed film didn't quite get the kind of acclaim the first part had gained and folded up soon enough.
OMG -- Oh My God!, 2012
Box office collection: Rs 81 crore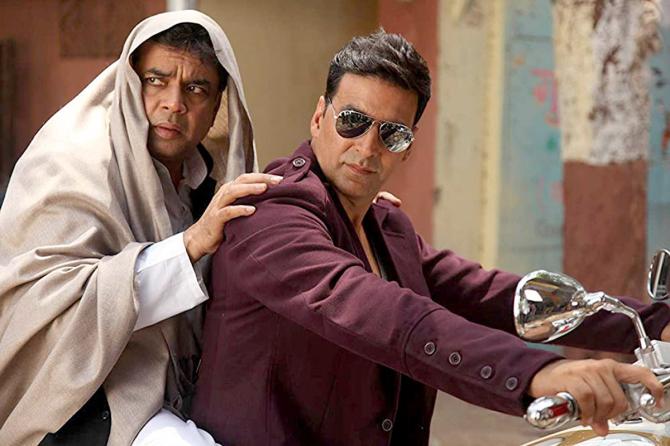 Another Akshay Kumar starrer that released in the Gandhi Jayanti week and turned iconic in quick time is OMG -- Oh My God!
The Umesh Shukla directed film was the surprise superhit of the season with Paresh Rawal coming up with a memorable act and Akshay being remarkable as Lord Krishna.
The film's sequel has Pankaj Tripathi stepping into the franchise along with Akshay.
Besharam, 2013
Box office collection: Rs 60 crore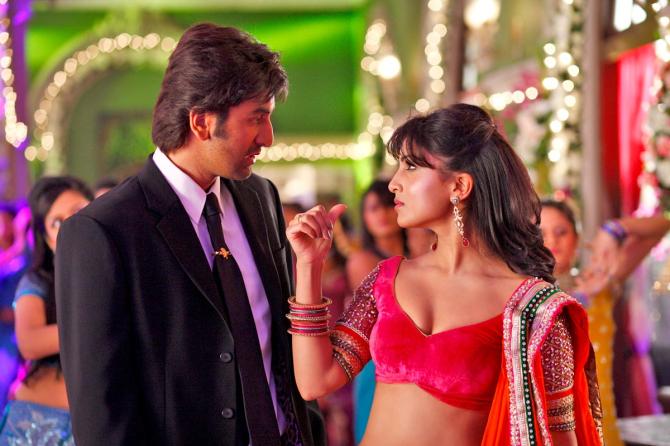 A terrific opening followed by a terrible run thereafter, Besharam is one of those rare films that took an opening of over Rs 20 crore and still, could not score a century.
The Ranbir Kapoor starrer was such a poor show that it couldn't even triple its first day number (Rs 21.56 crore) in its lifetime.
Haider, 2014
Box office collection: Rs 60 crore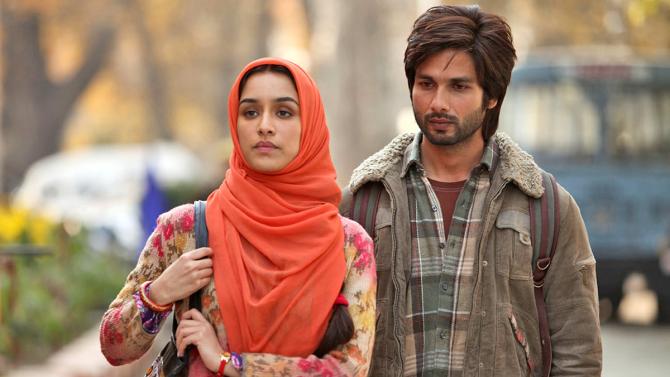 It was quite brave for Shahid Kapoor to release Haider opposite a commercial biggie like Bang Bang.
This relatively serious affair by Vishal Bhardwaj was a well made film, but reserved for the niche audience. Still, it went on to do reasonably well.
One wonders if it would have done better had it arrived solo.
Anjaana Anjaani, 2010
Box office collection: Rs 45 crore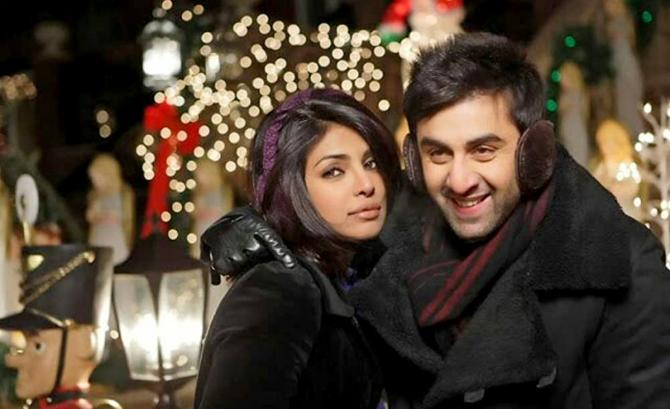 Ranbir Kapoor got a reasonably decent success in the form of Anjaana Anjaani.
But the makers associated with the Ranbir Kapoor-Priyanka Chopra starrer went on to do better in the Gandhi Jayanti week in years to follow with Siddharth Anand (War, Bang Bang) and Sajid Nadiadwala (Judwaa 2).
Force, 2011
Box office collection: Rs 28 crore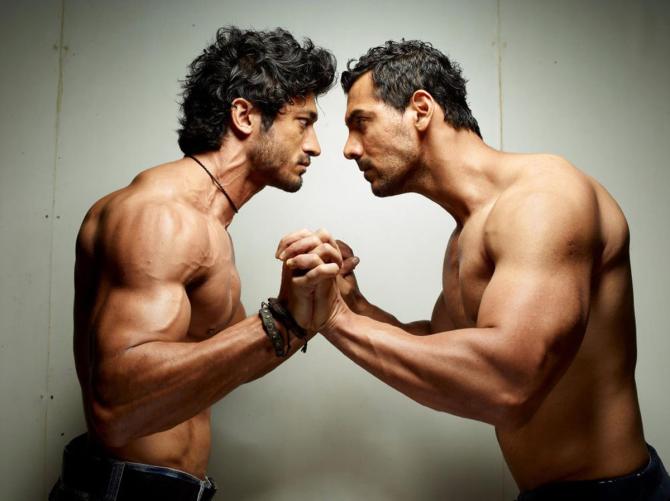 A decade ago, John Abraham's Force was a decent box office success.
The action entertainer was a slick affair by the late director Nishikant Kamat, but surprisingly, didn't quite get the kind of due it deserved.
John was confident about the film's potential and went on to do a sequel in 2016 with Director Abhinay Deo.