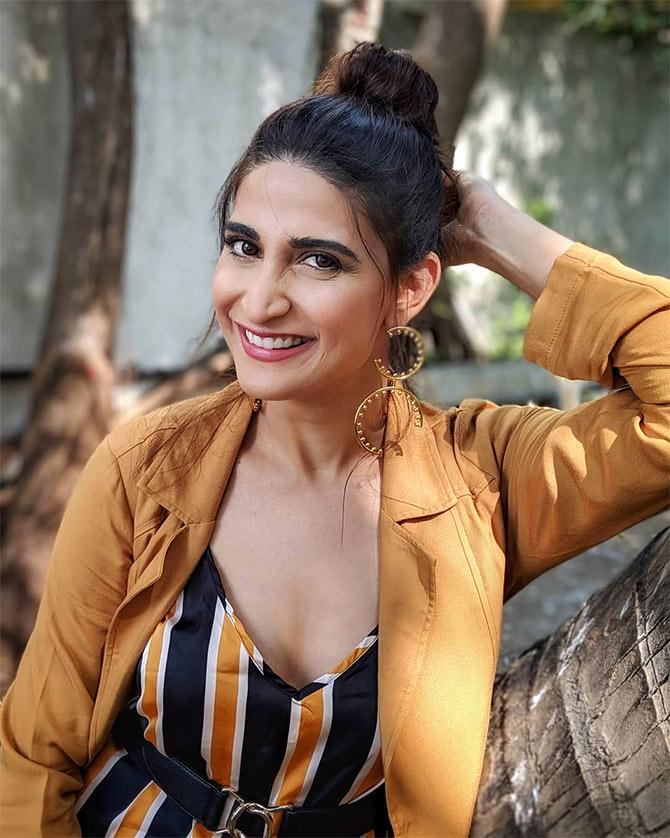 "Khao, peeyo, kisko," Aahana Kumra laughs merrily, as she discloses her mantra in life.
The gorgeous actress, best known for her work in Lipstick Under My Burkha, is living her dream right now and loving every moment of it.
She has come a long way from her hometown in Lucknow and is doing the things she's always wanted to do.
"From a very early age, I imagined myself playing powerful characters," she says, and she proves it with her filmography.
One of the characters she has played recently is Priyanka Gandhi in The Accidental Prime Minister. The film will premiere on television on Saturday on &pictures.
As she prepares to enjoy the film's run on television, she shares the best moments of her life with Ronjita Kulkarni/Rediff.com.
When I wanted to become an actress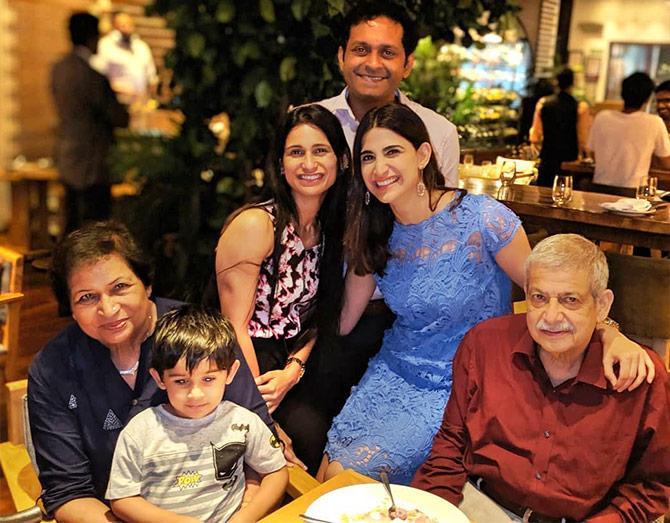 From a very early age, I imagined myself playing powerful characters.
We did not have cable TV in Lucknow because my parents didn't allow it. We only had Doordarshan.
I could only watch Amitabh Bachchan's films or Disney films.
My dad used to work in Moscow and he would bring VHS cassettes. So my sister and I would watch a lot of Disney films like Pocahontas and Mulan.
And I wanted people to watch me like this.
I became a huge Amitabh Bachchan fan as well, and I loved the characters he would play.
When I worked with Amitabh Bachchan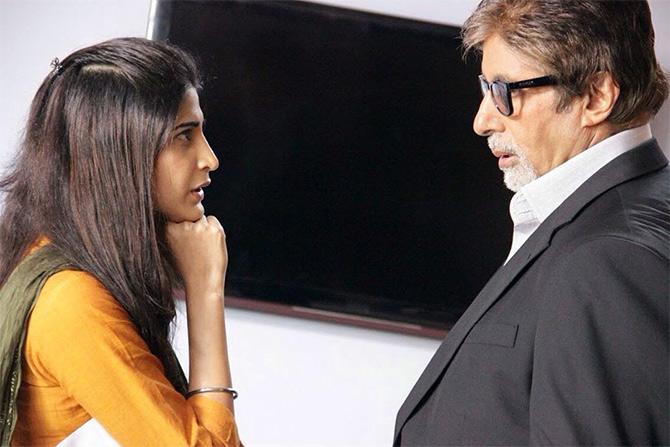 You know how people say, 'It's my dream to work with Amitabh Bachchan.' For me, it wasn't even my dream because I never ever imagined that I would work with him some day.
But I did my first television show -- called Yudh -- with him.
Anurag (Kashyap, the creative director of Yudh) happened to watch a play of mine (and called me for a meeting).
My first meeting with Bachchansaab was a 45-minute conversation before we started shooting. I was playing his daughter and he sat with me and discussed the backdrop, the tone....
He knows how you're feeling -- that you're very nervous -- and he makes you so comfortable. He will offer you his chair!
We spent a year, year-and-a-half shooting that show.
Till today, he is the first person to wish me on my birthday.
When I got my first film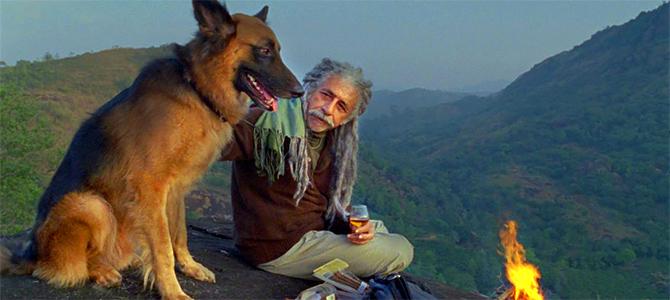 My first film was The Blueberry Hunt with Naseer sir.
I was ecstatic when I got a film with him.
It was like going back to (acting) class.
I was playing this character who was drugged by this reclusive guy.
Naseer sir helped me get into character. He would say things like don't talk to anyone, just go sit in that corner. And that was very helpful.
When Lipstick Under My Burkha released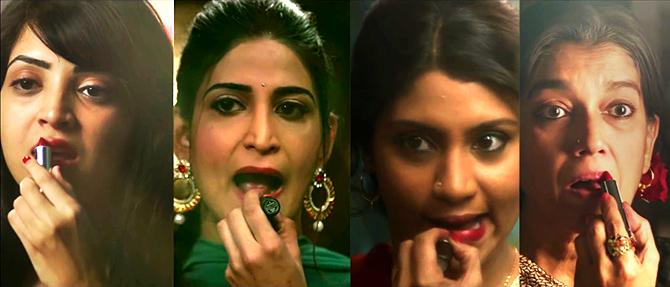 During the film's premiere in Japan, some women came up to Alankrita (Shrivastava, director) and us and said, 'How did you know our story?'
I was like, are you serious? This is Japan!
When we went to America, the women there said it's their story.
In Australia, some (Indian) men walked out of the theatre because they felt Indian women are not like this.
So you realise that this is a universal story.
It may have been shot in Bhopal, but it's a global story.
When the film did well -- I've seen it 22 times! -- I was very happy that it got its due.
It changed me as a woman.
Sex could mean different things to different people. Why do we always make it look so beautiful and glorify it in Hindi films?
Playing Priyanka Gandhi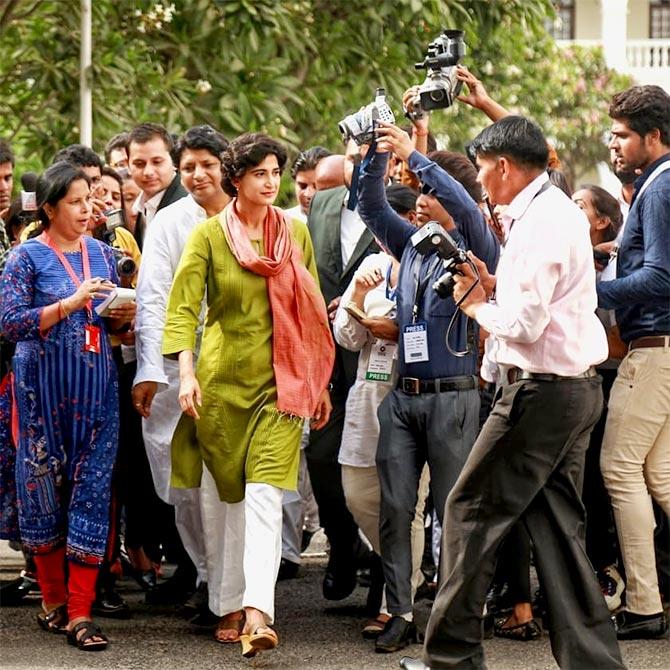 Hansal (Mehta) sir had seen the show Inside Edge, where I had some five scenes, and tweeted about me.
The next day, I got a call from the production house.
They told me it's Priyanka Gandhi's role.
I was like, what? I can't imagine myself as her.
During the audition, they put me in a wig and made me wear a sari. When I looked at myself, I felt hey, I think I can resemble her.
My parents were happy that I was playing Priyanka Gandhi because we admire her a lot.
When my first look was out, I started getting calls from *everyone* -- people from the Congress, from the BJP, friends, family... everyone felt I looked like her.
Every film is a view of a view, and this was the director and writer's view. Thankfully, her portrayal was neutral.
The most expensive thing I have ever bought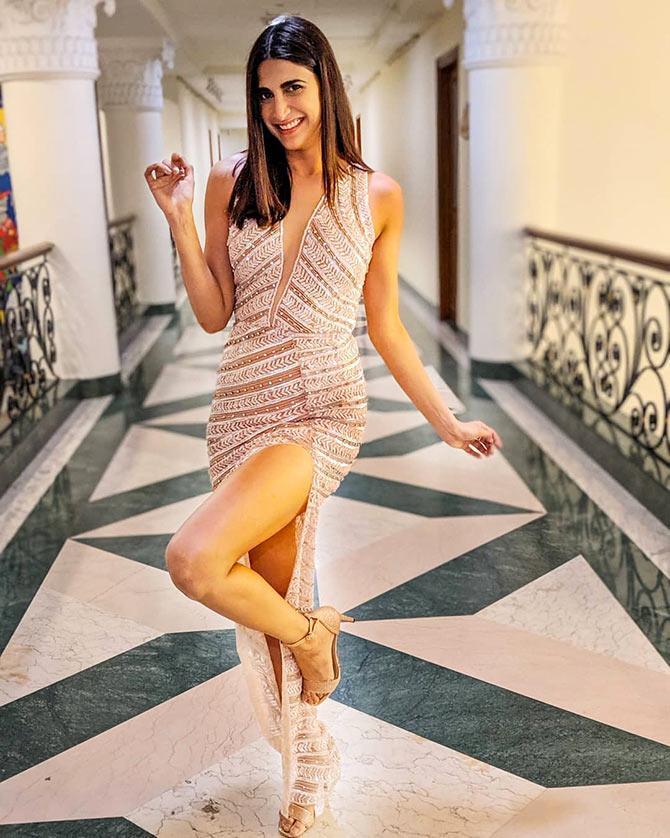 I bought my house last year.
I'm still paying the EMI!
My first red carpet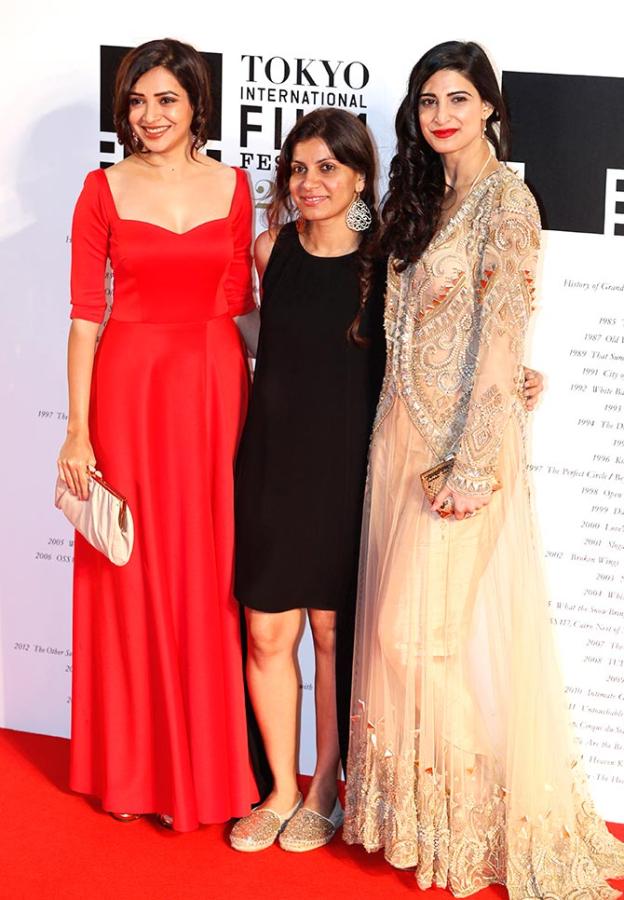 At the Tokyo Film Festival, all the participating films walk the red carpet on the same day.
So I shared the red carpet with Meryl Streep and it was such a huge moment!
She was walking just ahead of us -- Alankrita, Plabita and me.
Those days, we didn't know the rules of the game. We did not have any stylists.
Plabita had designed her own gown, Alankrita was wearing Ritu Kumar and I was wearing Delnaz Poonawala because she's a friend.
We were so nervous, we were holding each other's hands!
When I won the Dadasaheb Phalke award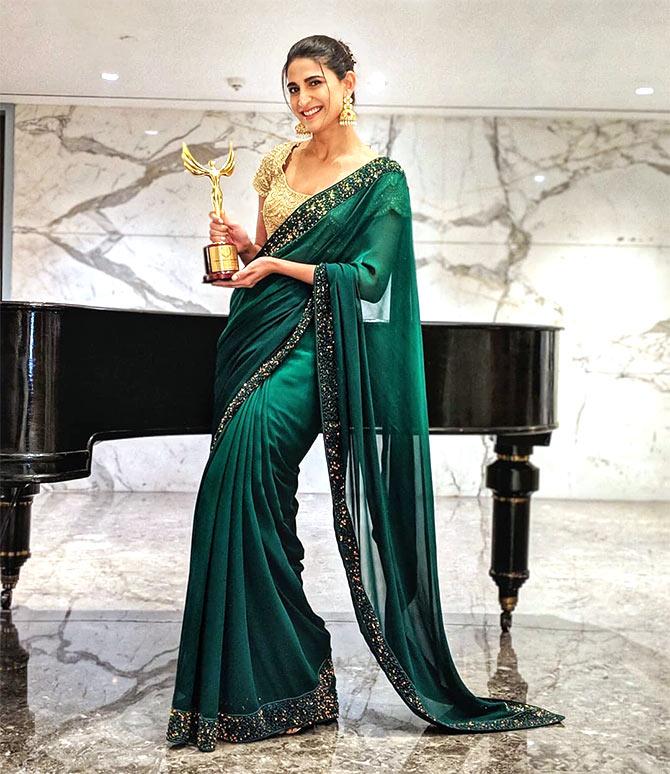 I took my parents along for the awards show and they were so proud.
Getting an award does give you that little push and you know you're doing the right thing.
My first international holiday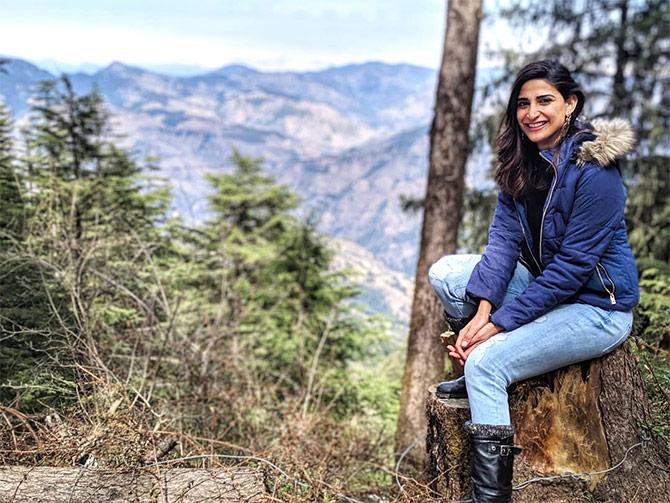 Nobody goes to Russia for a holiday!
But my first international holiday was in Russia because my dad was working there. I was 12 then I think.
It's very different from a country you'd usually go to (for a vacation).
It's very difficult to be in Russia. Even if I had to go to the supermarket, there would always be a bodyguard or a driver accompanying me.
I was staying in a building where only foreigners were allowed to stay, no Russians were allowed.
I started wondering if every country was like this.
Then, I went to London after that and I was like, hey, this is really chill!