Swara Bhasker is on vacation in Russia with her journalist friends, Ektaa Malik and author Prashant Jha.
After spending time in Moscow, she has moved on to Saint Petersburg.
Check out the lovely pix!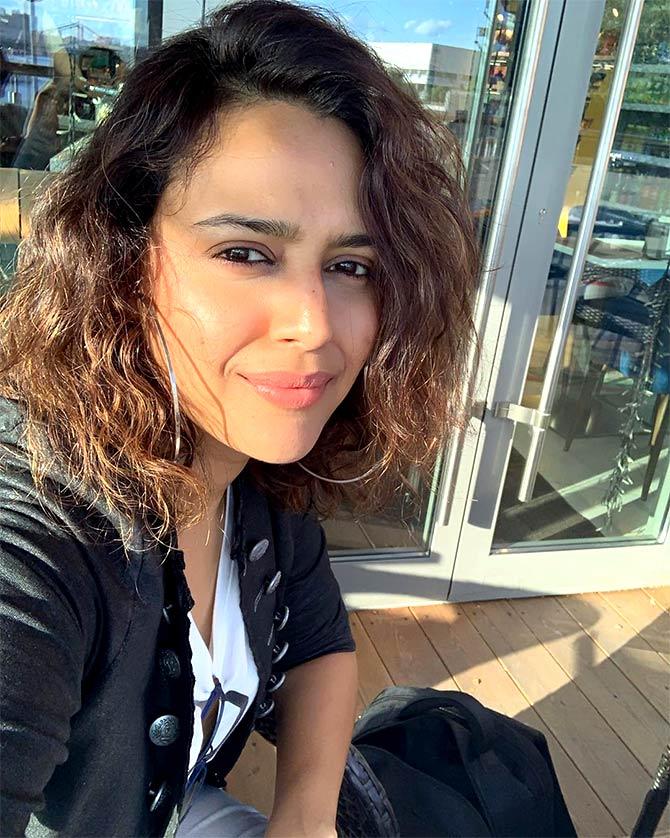 Swara greets the city with 'Hello #Moscow! With @ektaamalik.'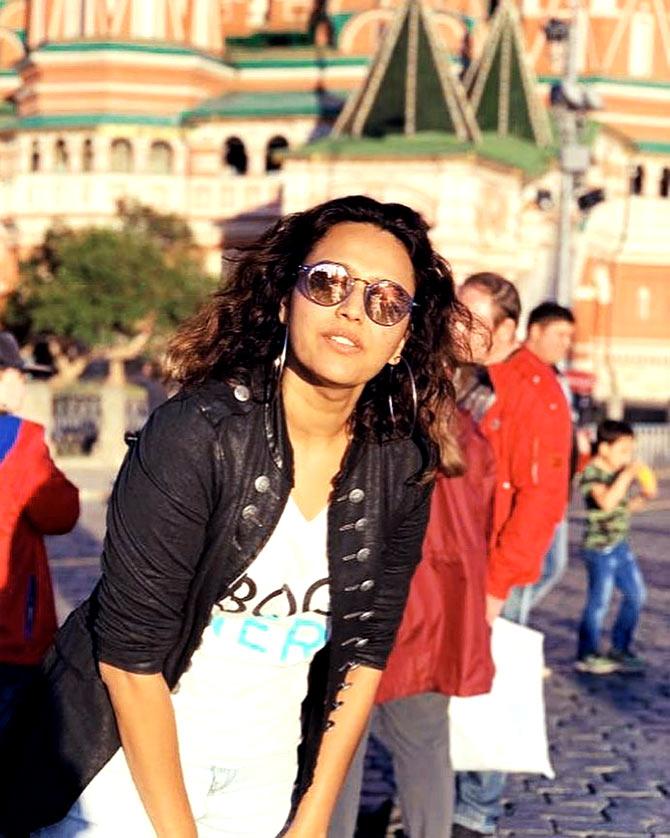 At the Saint Basil's Cathedral, 'Bleeding colour !'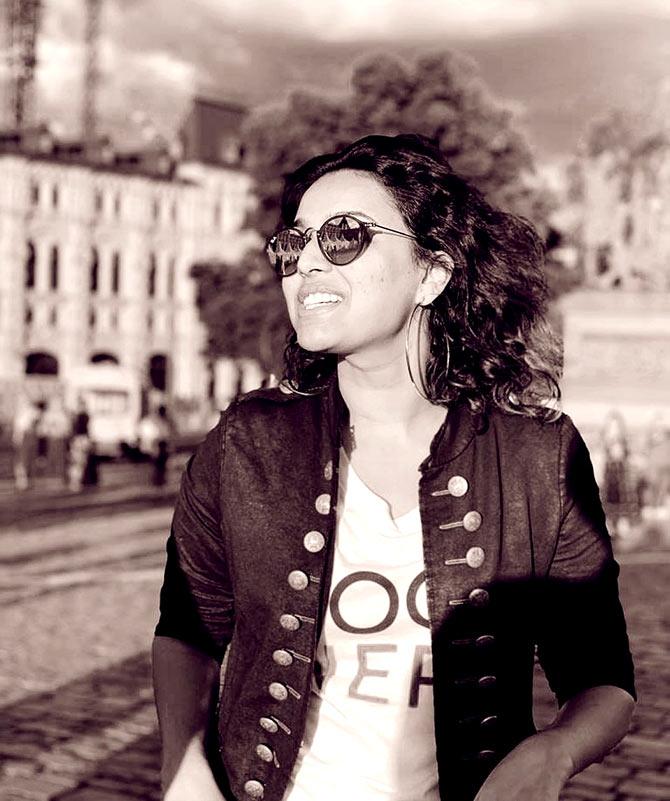 'Moscow in black and white,' she writes.
Stopping at Revolution Square, a station on the Moscow Metro route, in Tverskoy district.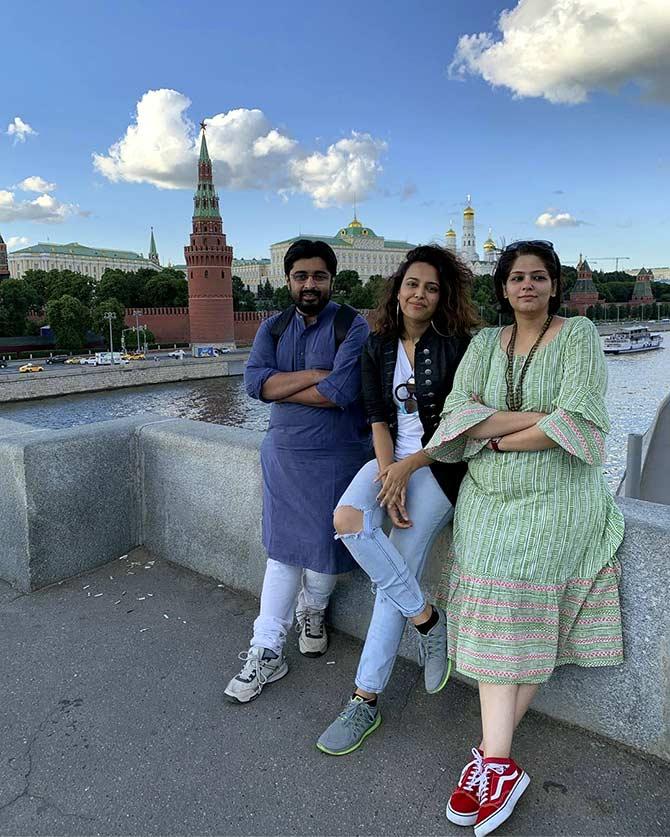 Swara with Ektaa and Prashant at the Kremlin, which means 'fortress inside a city'. It's the official residence of the president of Russia.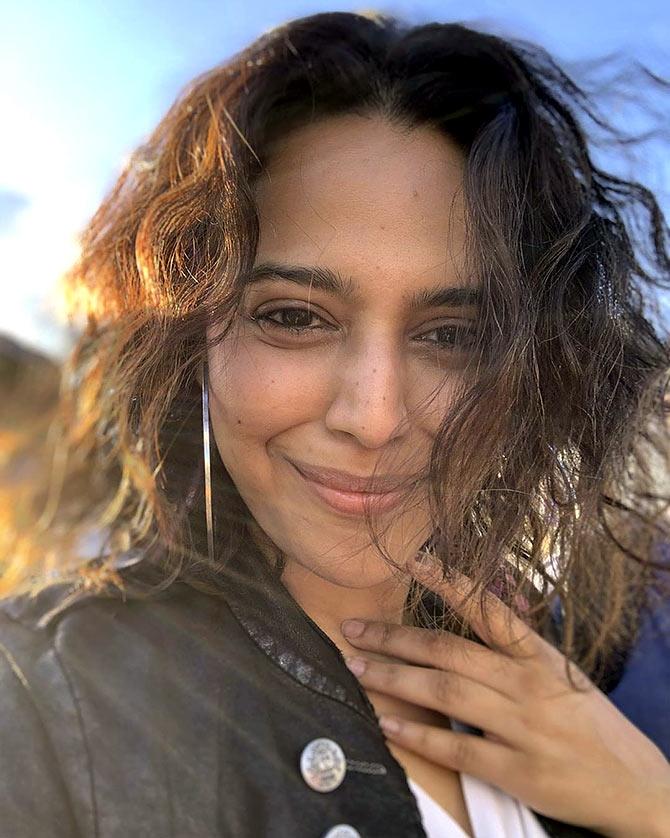 'Sun kissed, wispy & unfiltered', Swara captions this carefree selfie.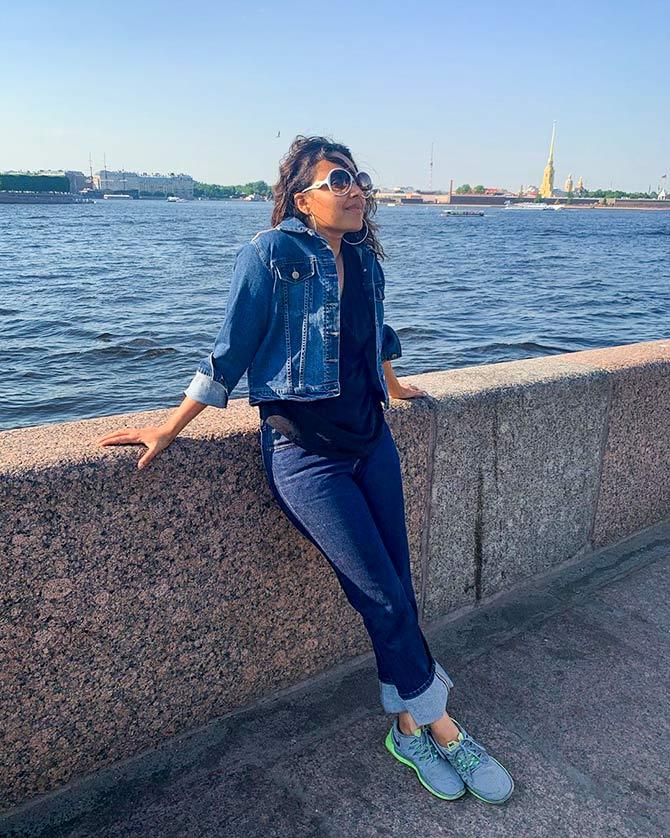 Goodbye, Moscow. Swara reaches Saint Petersburg.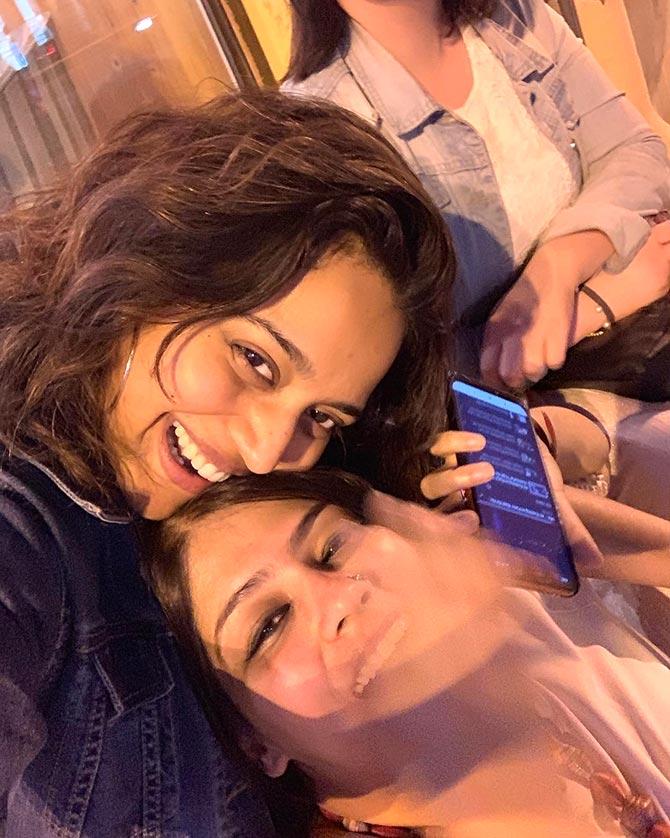 'Old friends!' she says about Ektaa.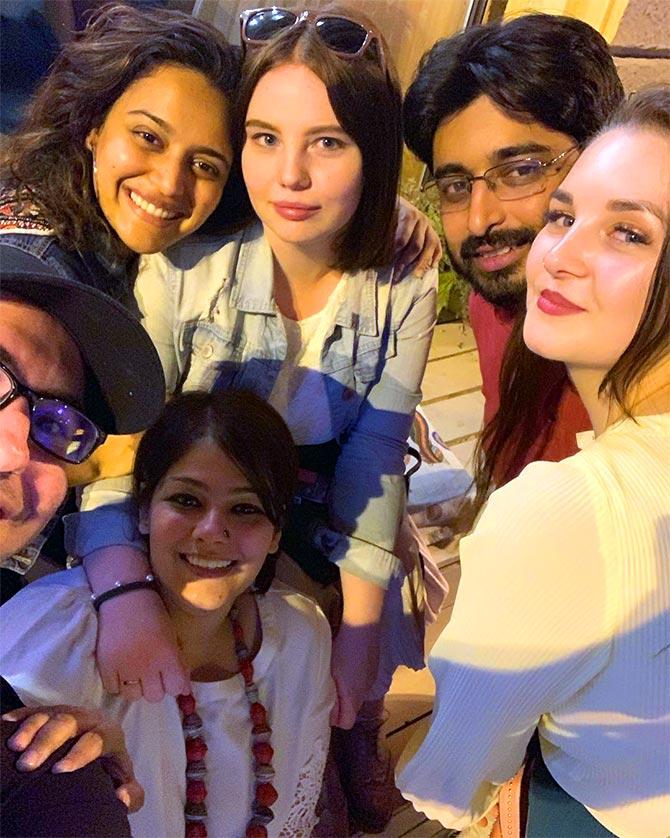 She's made new friends on her travels as well. 'Random #Russia road party! Strangers can be friends! #spreadlove #newfriends'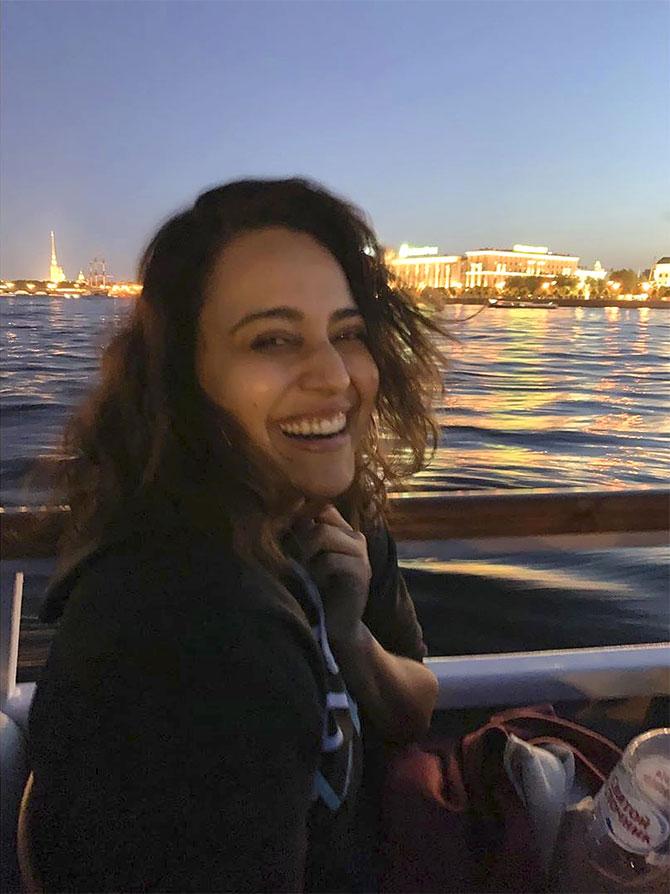 'Blue bleary but sooooo elated! #whitenightsinstpetersburg #nevariver #russiadiaries #summerinstpete'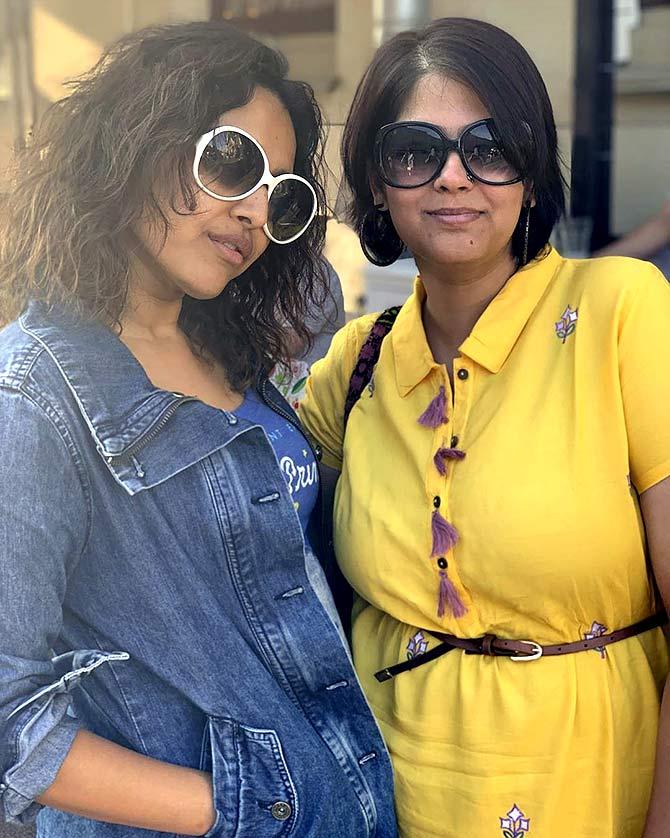 'Hey there girlfriend!' she calls out to Ektaa.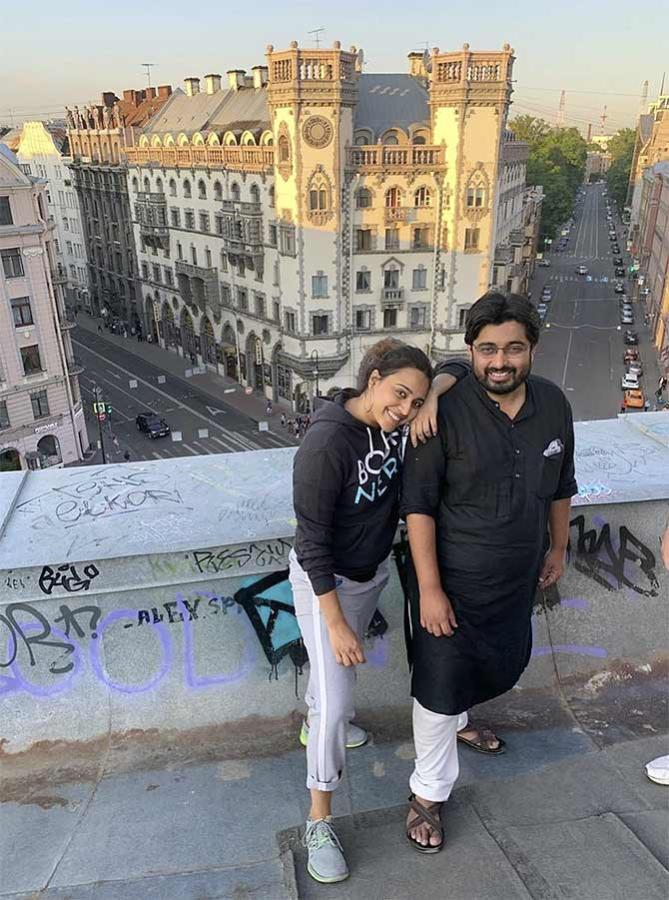 'Two decades of hanging on rooftops! #bff #russiadiaries #summerinstpetersburg With #prashantjha aka Jha Ji!'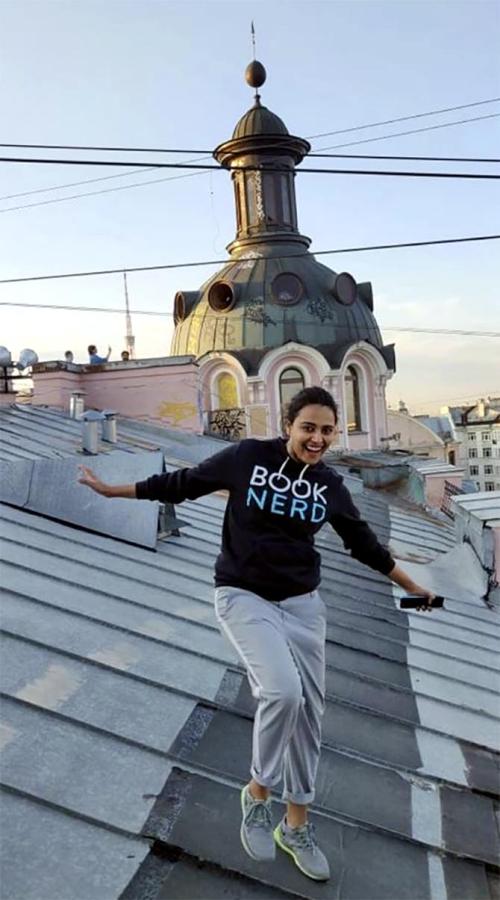 'Rooftops of St. Petersburg! Great tour of Art Noveau in St. P with Alex @happy._dreamer' Swara's balancing act at St Petersburg.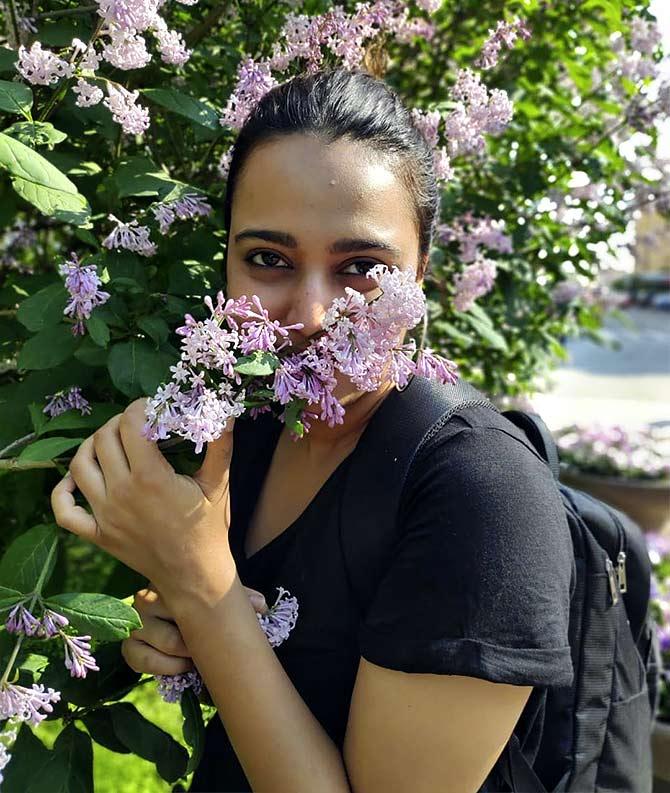 Swara's latest discovery 'Most precious discovery this trip have been #lilacs Where were you my whole life lilacs?????? #russiadiaries #stpetersburgsummer #mynewfavorite #myfavouriteflower'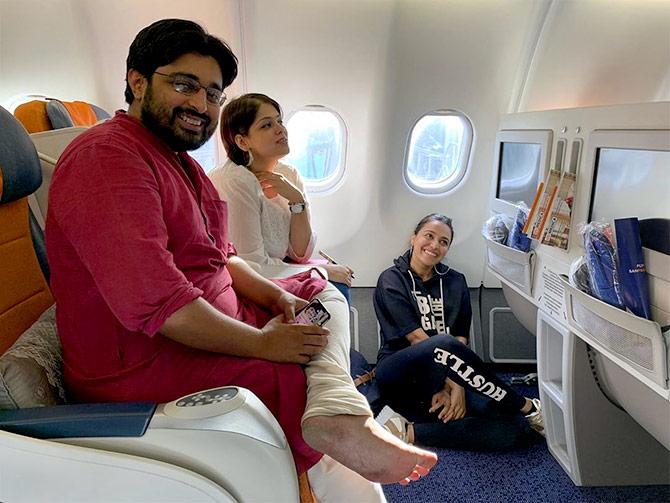 This is where it all began. Swara poses wiith Prakash and Ektaa on the Aeroflot, the largest airline company in Russia, and writes, 'Because jab tak @aeroflot ko Nayi Dilli railway station na banaao.. trip ki feel nahi aati! #RussiaDiaries with @ektaamalik & #prashantjha'.
Photographs: Kind courtesy Swara Bhasker/Instagram