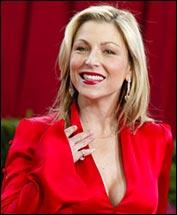 Not since Anna Kashfi wrote the searing Brando for Breakfast against her former husband over four decades ago has a book offered more sordid secrets than Oscar winner Tatum O'Neal's A Paper Life.
But for all its dirty secrets, including the allegation that her father, actor Ryan O'Neal, (Love Story) sent her to get drugs for him as a teenager and blamed her for leading a man who sexually molested her when she was 12, Tatum also tells an uplifting story.
She writes of her fight to overcome her addiction to cocaine and heroin, and admitting to her children that the problem was her own and she was 'working darn hard' to overcome it. For several years, she had to take blood tests before being allowed to see the children.
Now, a sobered Tatum has stronger bonds with the three children. She says she is determined not to repeat her mother's mistakes. 
Her own mother, failed actress Joanne Moore, she writes, blamed her substance addiction on anyone around her, from cab drivers to her children. She separated from Ryan O'Neal after a few years of marriage. She never took responsibilities for her weaknesses and inner demons, the daughter complains.

Published by Harper Collins, A Paper Life has become an instant bestseller, shocking readers who wonder how much of Tatum's memories are true given her cocaine and heroin addiction. Most of the major newspapers are yet to review it, but USA Today wrote: 'If an Academy Award were handed out for the most scorching family drama, it could certainly go to Tatum O'Neal's new tell-all tome A Paper Life.'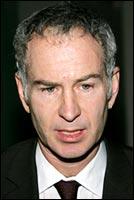 Tatum, who won an Oscar for Paper Moon when she was about 10, became the youngest person to win the most coveted of movie awards. She couldn't help her career go downhill fast and doesn't hesitate naming the alleged culprits. Among them is former husband tennis star John McEnroe (right), who abused her physically, she contends. 

The men and women savaged in the book including Ryan O'Neal, who is battling leukemia, have denounced Tatum, 41 next month, immediately after the publication of her book, but no one is talking of lawsuits.

Her most shocking revelations include:

After splitting with Ryan, Joanne Moore took Tatum and her brother Griffin to live on a ranch, where a friend to the family molested six-year-old Tatum. Her mother was also a religious fanatic: 'I got a serious blast of her religion when she started speaking in tongues and beating the hell out of me,' she writes.

Melanie Griffith lured her into an opium-fueled orgy when the Paper Moon actress was just 12, Tatum claims, adding that the two had a sexual encounter that night.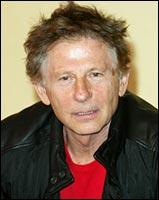 Roman Polanski (left), director of Rosemary's Baby and The Pianist, and at least 20 years older than Tatum, showed her an X-rated Japanese film when she was barely a teen.
When she won the Oscar, her father, who also starred in the movie and co-produced it, slugged her because he was jealous of her.
'I remained Ryan's companion on the Hollywood party circuit, growing inured to sex and drugs before I was in my teens,' she writes. When she complained to her father that he was sleeping with her best friend, who, at 18, was six years older, Ryan invited her to sleep in the same bed. 'I often did sleep in my father's bed, even when he had women over,' she writes.
Tatum details losing custody of her three children, her descent into heroin addiction and her eventual success in reconnecting to the children. 'For years I could hardly look people in the eye,' she writes. 'Now that I've burned away the painful debris of my life, I feel courageous and open, less a celluloid image of a woman than purely, authentically Tatum.'
USA Today asked if she could ever be reconciled with her father. Tatum replied, 'If he gets sick, I would go to him if he wants me, but that doesn't mean I didn't need to tell the story.'