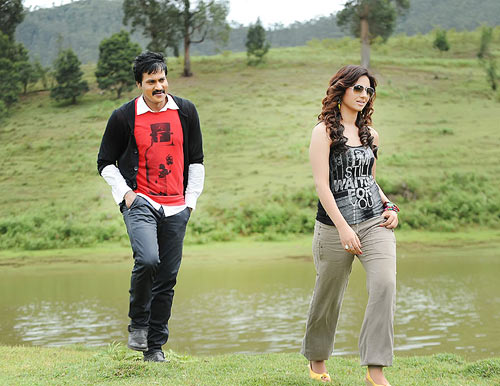 Tanu Weds Manu -- starring R Madhavan and Kangna Ranaut -- will be re-made in Telugu as Mr Pellikoduku.
Sunil and Isha Chawla will play the lead roles. This is the second time they have been paired together after Poolarangadu.
Produced by N V Prasad and Paras Jain for Megaa Supergood Films, the film is directed by Devi Prasad.
It's been said that the main premise is borrowed from the Hindi film while the rest of it has been rewritten.
It remains to be seen how Mr Pellikoduku is adapted to suit Telugu sensibilities.
The screenplay is written by the director Devi Prasad.
Sunil's comic timing and dancing are very good, so one can expect the film to be entertaining. Isha Chawla should lend good support as the leading protagonist.
The film has its share of comedians -- Ali, Dharmavarapu Subrahmanyam, and M S Narayana.
S A Rajkumar scores the music, Sameer Reddy is the cinematographer, Kanal Kannan is in charge of the action and Nandamuri Hari edits the film.
Mr Pellikoduku releases in theatres on February 22.