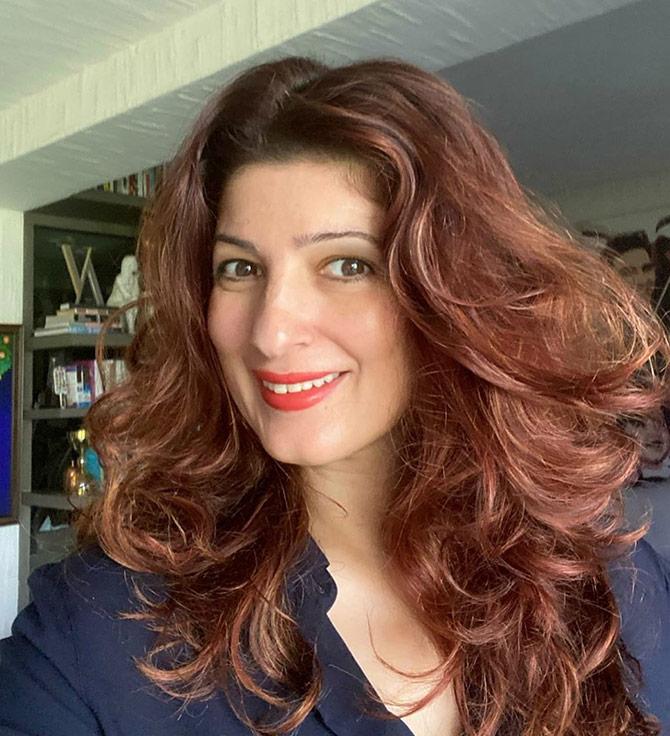 On Thursday, April 23, Twinkle Khanna looked back to see how much she has changed in the last two decades.
As reference, Ms Funnbones posted glimpses from a Rediff Chat -- her first Internet chat experience, way back in January 2000.
Then, Twinkle concluded that she really hadn't changed that much.
That Rediff Chat saw the then actress -- now best-selling author -- in honest, sparkling, form as she took questions from Rediff.com readers.
And it's fun to read how Twinkle thought in those days and how her life turned out!
Excerpts from the Rediff Chat with Twinkle Khanna, folks!
Jay: Who do u consider the sexiest man on earth :-) with whom u wouldn't mind being deserted at an island.
Twinkle Khanna: Well, I don't have any particular sexiest man. I have a whole bunch of favourites like Sanjay Dutt, Brad Pitt, Aamir. I think three would be enough to liven the deserted island.
Bharatiisme: Who's your fav among the Khans?
Twinkle Khanna: They are absolutely different to work with. I personally like to work with Aamir because he is a friend. Shah Rukh's also great to work with.
Twinks: HELLO TWINKLE HAPPY NEW YEAR TO U. HOW DID YOU LEARN ABOUT CANDLE-MAKING. u seem to be very creative :)
Twinkle Khanna: I learnt how to make candles when I was a kid. My mom used to make them. Then, when I broke my leg once and couldn't really move around, I started playing around with it... putting the scent inside and dried flowers and that's it.
Twinks: Twinkle how did u get the name Twinkle?
Twinkle Khanna: You won't believe it, but my grandfather named me. And the choices were between Sparkle, Sprinkle and Twinkle. So, THANK GOD, they chose TWINKLE.
sweetgal: Among all the actresses in this industry, who are the ones that u get along well?
Twinkle Khanna: Among the actresses, I am friends with Rani and Ash.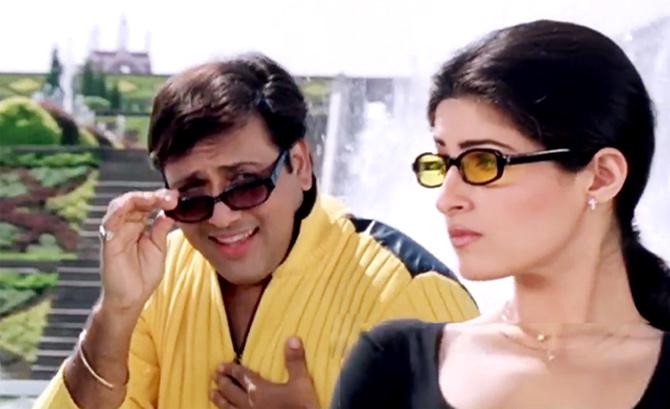 raghu: How much do you think have your acting abilities improved since Barsaat?
Twinkle Khanna: When I was working in Barsaat, I had no clue as to what I was doing. The only reason it turned out okay was because Mr Raj Santoshi is a very good director and knew how to work with newcomers. And now, even though the director is still very important, I can manage to hold my own even if he isn't good.
Rishi: Twinks, where do you see yourself in ten years?
Twinkle Khanna: Hopefully, in 10 years, I will be sitting on a farm with two kids, a dog and maybe a husband.
Michelle: Are u a typical capricorn? Assertive and sensitive at the same time?
Twinkle Khanna: I don't really believe in star signs. But you are right in that I am a Capricorn and I am pretty assertive as far as the outside world is concerned.