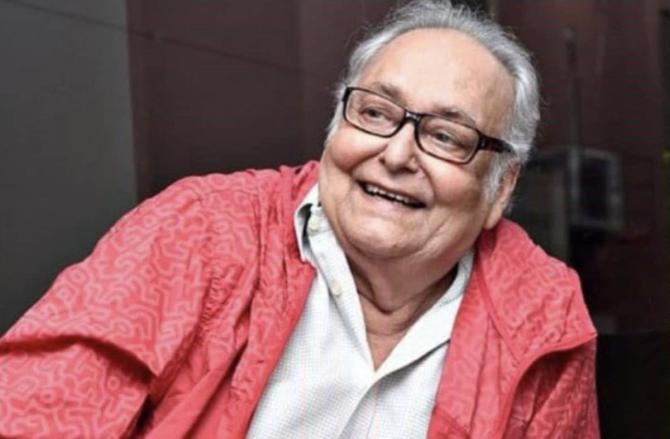 Acting legend Soumitra Chatterjee passed into the ages on November 15. Film folk from all over India as well as politicians got together to pay rich tribute on social medium.
Mohanlal: A great loss to the world of cinema. Pranam #SoumitraChatterjee.
Koena Mitra: Legends never Die.
Onir: End of an Era for Bengali Cinema.There are too many performances of this amazing artists that has enriched our lives for decades to mention a few. World Cinema will celebrate this beautiful man & his art for eternity. Rest in peace. You r Loved and Cherished. #SoumitraChatterjee
Anupam Kher: Deeply saddened to know about the demise of legendary actor and one of my favourite #SoumitraChatterjee. I Learnt so much from his amazingly rich talent and craft. Om Shanti!!
Nawazuddin Siddiqui: It's a huge loss to the world of Art & Cinema - The Great Thespian #SoumitraChatterjee bids his last goodbye leaving behind an extremely rich legacy to be cherished forever.
Randeep Hooda: The end of an era .. RIP Legend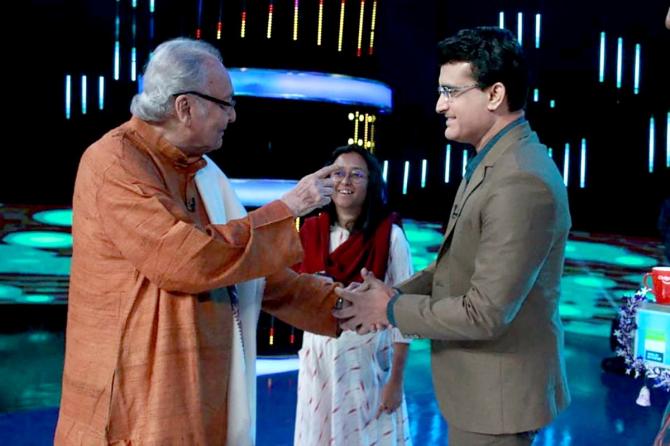 Sourav Ganguly: U have done so much ..u can rest in peace ...
Mamata Banerjee: Feluda' is no more. 'Apu' said goodbye. Farewell, Soumitra (Da) Chatterjee. He has been a legend in his lifetime. International, Indian and Bengali cinema has lost a giant. We will miss him dearly. The film world in Bengal has been orphaned. Best known for his films with Satyajit Ray, Soumitra Da was conferred with Legion of Honor, Dadasaheb Phalke Award, Banga Bibhushan, Padma Bhushan & several National Awards. A great loss. Saddened. Condolences to his family, the film fraternity & his admirers across the world
Prime Minister Narendra Modi: Shri Soumitra Chatterjee's death is a colossal loss to the world of cinema, cultural life of West Bengal and India. Through his works, he came to embody Bengali sensibilities, emotions and ethos. Anguished by his demise. Condolences to his family and admirers. Om Shanti.
President of India Ram Nath Kovind: With the passing of Soumitra Chatterjee, Indian cinema has lost one of its legends. He will be specially remembered for the 'Apu' trilogy and other memorable performances in Satyajit Ray's masterpieces. He made immense contribution to the craft of acting. Soumitra Chatterjee's performances won him several national and international awards including Dadasaheb Phalke Award, Padma Bhushan and Légion d'Honneur. Condolences to his family, the film fraternity and millions of fans across the world.
Rahul Gandhi: It's sad to hear of the demise of Dadasaheb Phalke awardee Shri Soumitra Chatterjee, an actor par excellence who the nation has revered over the years. My heartfelt condolences to his family, friends and fans.
Shashi Tharoor: A legend is lost to #COVID19, but for those of us who admired his work, Soumitra Chatterjee remains immortal. I had the privilege of meeting him in his prime &was struck by his grace &humility, so rare in the megastars of today. Kolkata mourns its fav son.