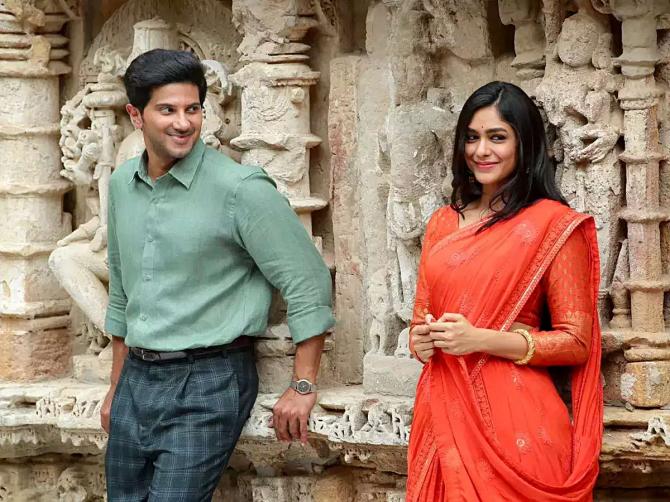 While all eyes are on Brahmastra taking a record start at the box office this Friday, no new notable Hindi release hit the screens last Friday.
The only film that intended to make an impression was Sita Ramam, the dubbed Hindi version of the Telugu hit, starring Dulquer Salmaan and Mrunal Thakur. It saw a select release in a few theatres on a pan-India level.
Liger (Hindi), in its second week, has hardly worked while Karthikeya 2 (Hindi) is doing well in select centrEs.
Let's talk about Sita Ramam first.
A Telugu film with a pan-India cast, what with Dulquer Salmaan (known for his Malayalam cinema), Mrunal Thakur (known for her Hindi cinema) and Rashmika Mandanna (known for her Telugu cinema) joining hands, this one is already a good success in south and is now fetching audience attention in other parts of the country as well.
Released in Hindi without any fanfare, it aims to grow on the basis of word of mouth, and hopes for a trajectory similar to that of Karthikeya 2, which has surprised trade circles.
The reviews for Sita Ramam are positive and those who have watched it have been left impressed.
The collections have started increasing with every passing day and though the opening weekend for the Hindi version is under an estimated Rs 1 crore (Rs 10 million), it may see an upswing in the days to follow.
It will be hit by the Brahmastra storm though on Friday, but if the reports continue to be good around the film, a few shows may be reserved for it in the second week as well.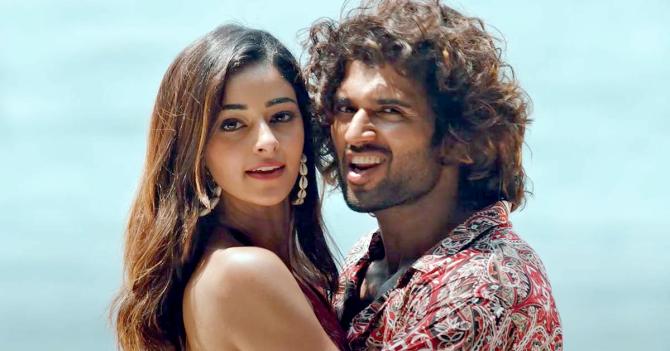 One film which could not see much footfalls beyond the first three days was Liger (Hindi). Though in Telugu the film crashed on the second day itself, the Hindi version fought it out till the weekend.
But on Monday, it sank.
While the first week stood at just Rs 18 crore (Rs 180 million), the lifetime collections may reach the Rs 20 crore-Rs 22 crore (Rs 200 million-Rs 220 million) mark.
Had the reviews been good, it could have achieved a lot more since there were two open weeks for it.
For Vijay Deverakonda, this could be heartbreaking since there was a lot of hype around his big launch in Bollywood and while he did well too, and was supported by Karan Johar, the end product could not match the expectations from him.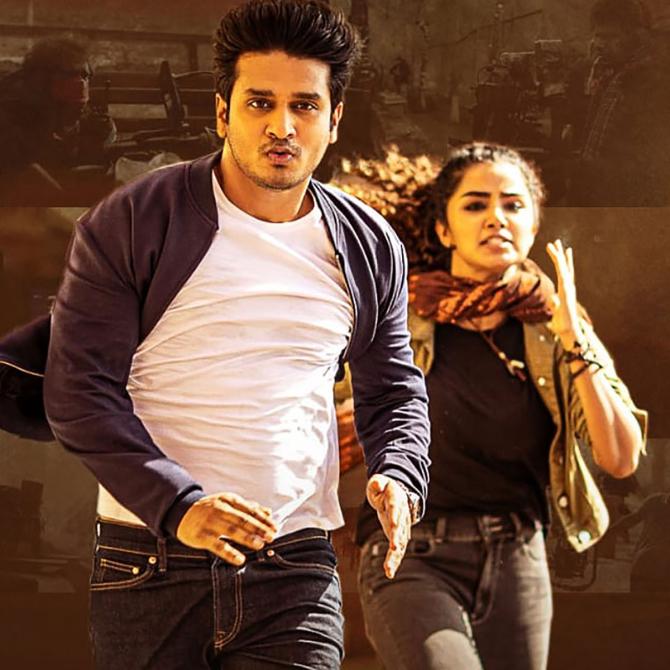 Karthikeya 2 (Hindi) has emerged as a hit with collections to the tune of Rs 28 crore (Rs 280 million) already. It may end up with Rs 31 crore-Rs 32 crore (Rs 310 million-Rs 320 million) in its final run.
This one came out of nowhere and stands at Number 15 today among all the Hindi films that have released in 2022, including dubbed versions from down south and Hollywood.