'If you want to see sex, just go watch porn. You don't need to watch a film or a Web series for that.'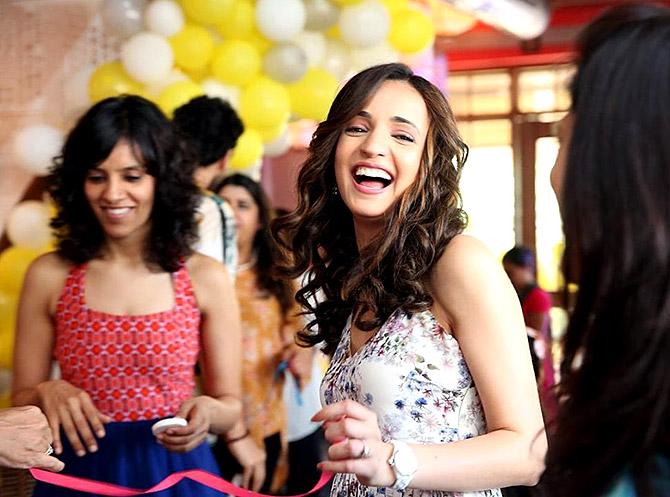 Sanaya Irani is all set to scare us in her latest film Ghost, directed by Vikram Bhatt.
The actress, who believes in spirits, claims it's quite taxing making a film in the horror genre.
For starters, you have to fun fast!
And then, the most important thing:
"I don't have anything to get scared of but I have to act accordingly, so that the audience feels my fear," Sanaya tells Rediff.com Contributor Divya Solgama.
How do you rate your journey so far?
It has been quite organic.
I just wanted to act when I entered the industry.
I love the process of acting.
I am glad that fame and popularity did not divert my route because technically, if I wanted to do films, I would have done that five or eight years ago.
Though I joined the film industry very late, it was not a conscious move.
I was following good work.
It's just that I don't want to do television with the kind of offers I am getting now.
Fortunately, I was offered a Web series called Zindabad by Vikram Bhatt.
When he liked my work in that, he offered me Ghost.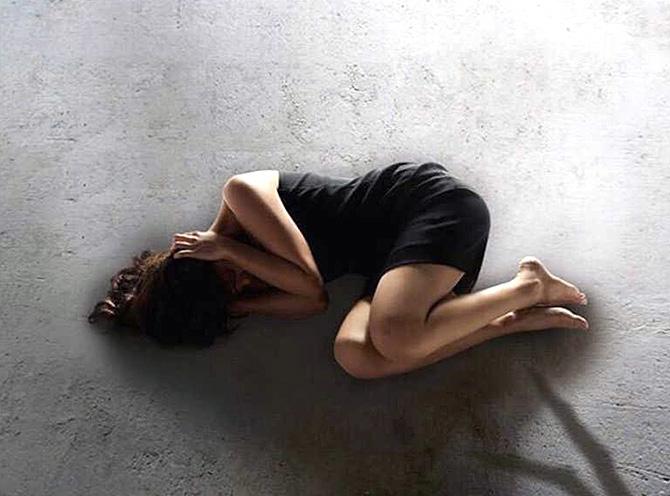 Ghost is a horror movie. How taxing was it?
It was indeed taxing.
Physically, because you have run fast!
Mentally, because we have to act in front of things like a pole because the rest is being done by VFX. So you have to act through imagination.
I don't have anything to get scared of but I have to act accordingly, so that the audience feels my fear.
I have to be careful not to overreact in front of the camera.
So I would keep asking Vikram just how scared I should get.
Do you believe in ghosts or the supernatural?
I believe in spirits.
I believe that we have a soul and a past life, that our body reincarnates in different forms.
For instance, I don't understand why I have the fame and you have the struggle.
It's all about karma.
I don't believe that all spirits are demonic.
But because I believe in them, I get scared.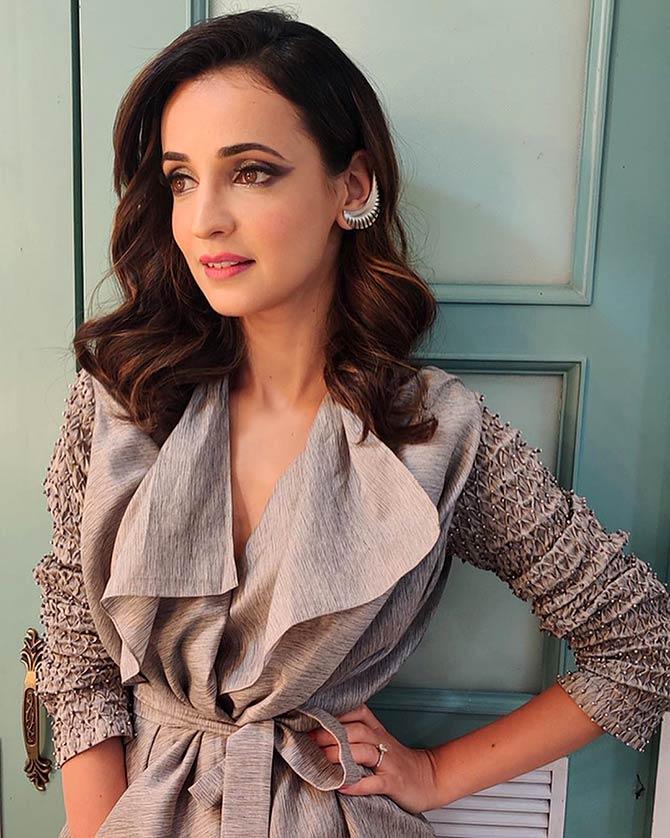 Where do Bollywood horror movies stand today, with the digital platforms upping their content, and international horror films being dubbed in Hindi?
Amazon and Netflix are, of course, taking things by storm.
Though that's amazing, it's harder for our horror films.
When someone promotes a film, expectations are sold to the audience.
But people should watch films with an open mind.
People watch horror shows on Netflix or Amazon with an open mind.
Personally, I got just one scare in one episode of a series but was still intrigued throughout, as it had a great story.
So I suggest that people must watch the film in the same way because there's more to the scares in Ghost.
There's an angle of the court versus the supernatural, and an angle where my character has personal demons in her life.
One can say that horror films are predictable but you have to ask yourself if you enjoyed the film's journey.
Did I grip the chair?
Did I get scared?
Did I jump at least five times?
And if I did these things, then the film has achieved its objective.
Which horror films really scared you?
It (Chapter One) really scared me.
The movie that really blew my mind was The Others, starring Nicole Kidman, because it played with my mind and made me think.
There's a show in Netflix called The Haunting of Hill House, which is beautifully written and executed.
The endings of these movies and series, expect one or two, are clichéd. But who cares as long as they keep you intrigued, give you some great performances and direction.
There are a couple of sex-based horror Web series on some OTT platforms.
When it comes to sex-related stuff, anyone can make it.
Sex sells, and will keep selling.
But I also believe that sex is available for free on the Internet.
If you want to see sex, just go watch porn. You don't need to watch a film or a Web series for that.
I don't want to be part of such things.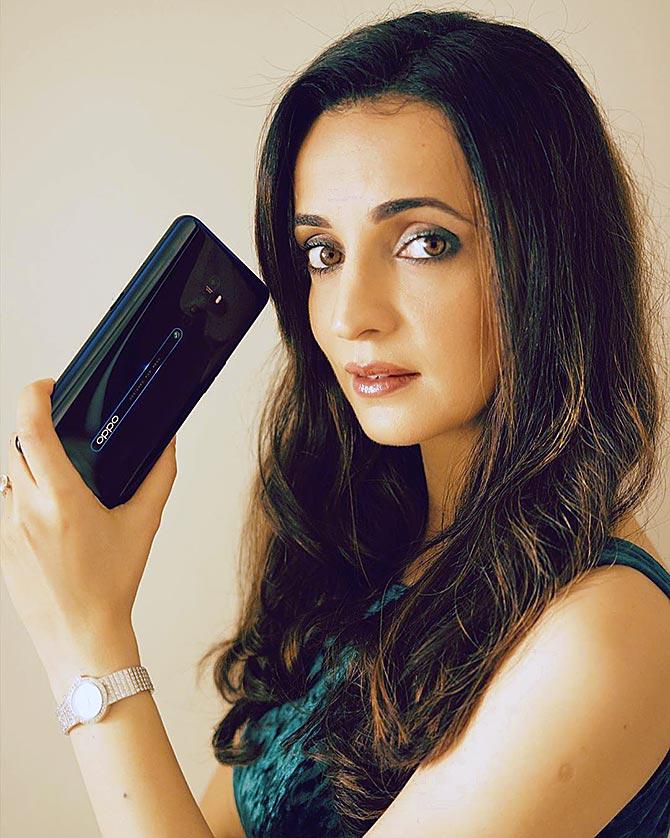 What's next?
There's nothing as of now. I'm waiting for the right project.
My fans and viewers keep asking why I am not doing this or that.
But I want to say that if people love me today, it's because of the choices I have made in my work and personal life.
I hope that people watch, love and enjoy Ghost.